Best Brokers for Trading Tools
Based on 58 different variables, here is a summary of the top five stock brokers for stock trading tools and trade platforms.
Stock Trading Platforms
To trade online successfully, some investors rely purely on their trading tools. Today's trading platforms are not only web-based but also desktop-based, and are increasingly becoming mobile-based as well. Advanced charting, options tools, screeners, hot keys, virtual trading, watch lists, ladders, Level II quotes and back-testing are just a sampling of the functionality brokers make available to their clients.
Over the years, I've learned that it is not just the trading tools that separate the brokers, but the design, depth, speed, and overall execution of delivering the ultimate trading experience. This is where brokers such as TD Ameritrade's thinkorswim and TradeStation really differentiate themselves. After spending hundreds of hours on both desktop platforms, we give thinkorswim the edge, thanks to its modern feel and stand out trader tools; however, both platforms execute so well that it truly comes down to personal preference. Die-hard fans exist for both and either one is a great choice for seasoned active traders.
Behind thinkorswim and TradeStation, Fidelity's Active Trader Pro and Schwab's StreetSmart Edge are two other desktop platforms worth a close look. Active Trader Pro and StreetSmart Edge have one distinct advantage over thinkorswim and TradeStation, and that is ease of use. While these platforms do not offer the same depth of trading tools, historical data, chart studies, etc., both platforms are very well designed and are easy to adapt to. In some respects, their balance of power and design make them a better fit for certain traders.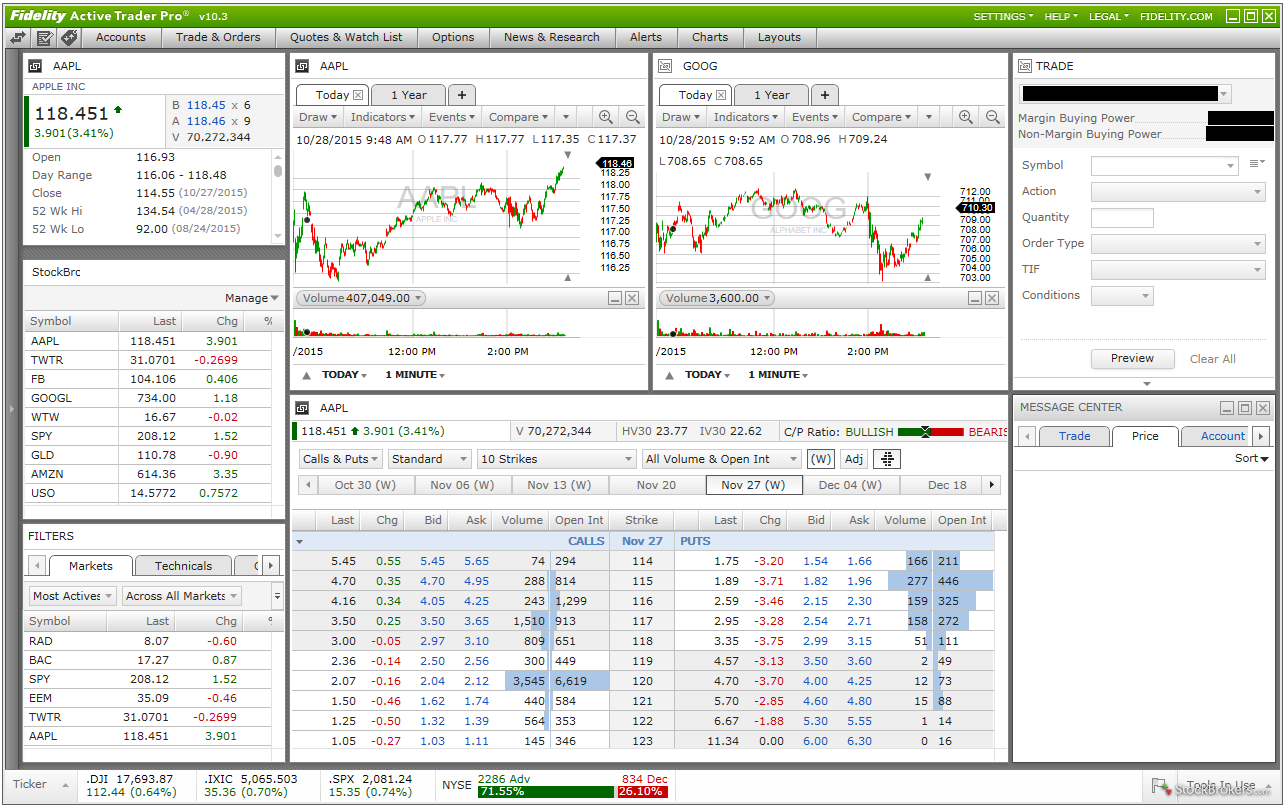 Unfortunately, not all active trader platforms are free to use or available to all clients. For example, to gain complete access to Fidelity's Active Trader Pro offering, 36 trades or more must be placed in a rolling 12-month period. Similarly, ETRADE Pro requires at least 30 trades per quarter or $250,000 in assets. Scottrade limits its active trader ScottradeELITE platform to clients who have at least $25,000 in assets. Lastly, both TradeStation and Lightspeed charge $99.95 and $100 per month, respectively for access to their flagship platforms if certain minimums aren't met. Platform fees and minimums are set in place to keep costs under control, and while these serve simply as examples, investors should be aware of them if they are considering an online broker based solely on its platform.
For investors who prefer a web-focused experience, there are many great browser-based platforms to consider. Our top pick again this year, OptionsHouse, combines the best of both worlds: ease of use with fantastic trading tools. The platform is just "ok" for equities trading, however is terrific for options trading. See: Best Brokers for Options Trading.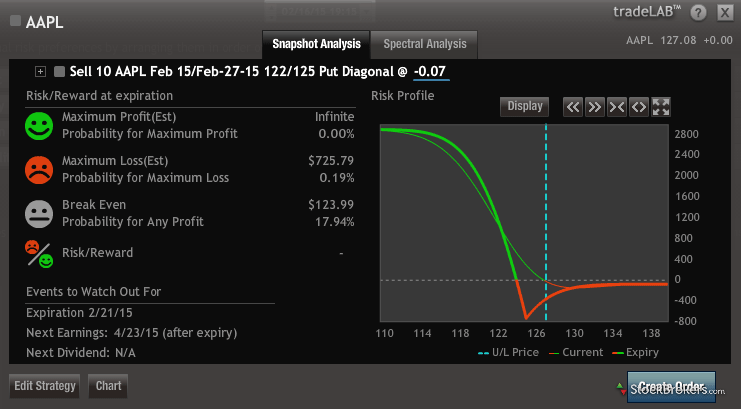 Stock Trading Tools
Ultimately, TD Ameritrade takes the overall No. 1 spot for Platforms and Tools because it offers investors fantastic experiences not only on desktop, but also browsers. Trade Architect (browser) appeals to newer and intermediate investors while thinkorswim (desktop) is built solely for seasoned active traders. The icing on the cake? Both platforms require no minimums or fees for access and use. All clients have access.
When selecting a broker based on its platforms and tools, take the time to read our online broker reviews, narrow your search to two or three brokers, compare them side by side and then make a decision. Start with questions like: What specific trader tools must I have to trade successfully? Will I reach the minimums to maintain fee-less, consistent access throughout the year? Do I prefer a more user-friendly browser-based platform or a more advanced trader-focused desktop platform?