Betterment, founded in 2008, offers Americans a simple, low-cost way to invest for life goals such as retirement. With $275 million in venture-backed capital behind in, Betterment currently manages nearly $12 Billion in client assets and charges only 0.25% per year on its Digital (standard) plan.
Simply fill out Betterment's risk-tolerance questionnaire, make your first deposit, and you are on your way. Clients have access to a feature-rich retirement planning environment that includes goal tracking and the ability to use the mobile app to ask financial questions, then receive answers from Betterment's staff of financial experts, on demand. It's a great experience.

Betterment accounts summary.
Compared to the crowded field of robo-advisor competitors, Betterment shines.
Investment Approach
Betterment's investing philosophy comes from Nobel prize winners Eugene Fama and Robert Shiller. The company uses Fama's approach to selecting investments and creating portfolios. Over the years, Fama realized that beating the market is not sound advice. He believes the best way to invest is to choose products that simply mirror market performance, such as index funds.
Shiller focused on the behavior patterns of average investors, specifically during market downturns. He noticed a tendency among investors to dive out of the market during downturns, when, technically, stocks are usually discounted relative to historical averages. He proposes that selling stocks is a poor decision that can create more problems for investors. Betterment uses its index funds to create consistent returns for investors and does not let investors make rash decisions, which is the firm's attempt to "minimize the influence of emotion via automation."
Also, taking emotions out of play, you can decide what your savings goal will be at Betterment, and your asset allocation will change according to your goals. For instance, if you're planning to retire in 30 years, Betterment will probably recommend a more aggressive portfolio. But if you're saving for a new house or a big trip, then Betterment will probably recommend a less risky portfolio because you may want to tap into resources.

Betterment savings portfolio allocation breakdown.
Unique to Betterment, the firm has a unique philosophy toward trading throughout the day. It doesn't trade in the first half-hour of the day, when the markets can be turbulent. The firm aims to shield investors from bumpy rides in the market. For instance, in June 2016, when Great Britain voted to leave the European Union – better known as Brexit – Betterment did not trade until about noon ET. The firm did not notify retail investors, but took a break from trading as protection against increased volatility. Betterment is the only online advisor to have taken this proactive measure. Betterment took flak for making this decision but the firm maintains this is part of its ongoing philosophy.
Cost
Betterment's primary plan, Digital, is one of the lower cost robo-advisor services on the market, requiring no minimum deposit and charging a flat advisory fee of 0.25% per year. The fee is pro-rated across the year and charged at the end of each calendar quarter, which is once every three months.
For example, with $10,000, the fee would be $25 per year ($5000 * .0025), which is less than most couples would pay for a meal out. Would you like to invest $100,000? Then your fee will be just $250 per year ($100,000 x .0025) or about the cost of an average round-trip plane ticket.
| View All Fees | Betterment | Wealthfront | TD Ameritrade Essential Portfolios | Fidelity Go | Schwab Intelligent Portfolios |
| --- | --- | --- | --- | --- | --- |
| Total AuM | $11.8 Billion | $10 Billion | $1.8 Billion | NA | $30.6 Billion |
| Minimum Deposit | $0.00 | $500.00 | $5,000.00 | $5,000.00 | $5,000.00 |
| Annual Fee - $5,000 | 0.25% | 0.25% | 0.30% | 0.35% | 0.00% |
| Annual Fee - $25,000 | 0.25% | 0.25% | 0.30% | 0.35% | 0.00% |
| Annual Fee - $50,000 | 0.25% | 0.25% | 0.30% | 0.35% | 0.00% |
| Annual Fee - $100,000 | 0.25% | 0.25% | 0.30% | 0.35% | 0.00% |
| Annual Fee - $1,000,000 | 0.25% | 0.25% | 0.30% | 0.35% | 0.00% |
| Cost | | | | | |
Fund companies also charge an expense ratio fee, and this applies to all robo firms. Thanks to Betterment's exclusive use of Vanguard ETFs, your average expense fee for a Betterment portfolio is 0.13%. These expense ratios are some of the lowest in the industry, and even for a saver with $10,000 paying $25 a year, the added .13% fee of $13 a year makes the total annual fee just $38.
For investors who would like access to a human, Betterment also offers its Premium service.
For investors who would like access to a human, Betterment also offers its Premium service. This requires a $100,000 minimum and incurs a 0.40% per year base management fee instead of the 0.25% with Digital, and gives clients on-demand access to Betterment's staff of Certified Financial Planners (CFPs). This option was added in 2017 to compete directly with Charles Schwab's Intelligent Advisory and Vanguard Personal Advisor Services.
Finally, for investors seeking individual, one-on-one advice with an advisor, Betterment can connect them with one through its Betterment Advisor Network. This is basically a referral service to traditional advisory firms (other RIAs) Betterment has vetted and has established business relationships with.
Tools
Compared to its robo competitors, RetireGuide is great because of its clean user interface and overall design.
When it comes to client tools, RetireGuide is Betterment's advanced retirement calculator and featured product. After entering general information about yourself including income, age, location, savings to date, etc. RetireGuide will project what you need to retire and tell if you if you are on track. To improve accuracy and provide a clearer financial outlook, you can sync data from third party firms such as Charles Schwab or Fidelity (more on syncing below).

Betterment RetireGuide summary.
Compared to its robo competitors, RetireGuide is great because of its clean user interface and overall design. Without question, Betterment put a lot of resources and thought into building RetireGuide.
As far as linking third party accounts go, any third party portfolio linked with Betterment can be independently analyzed for potential fee savings and portfolio recommendations. Naturally to do this you have to enter your username and password into Betterment's system.

Betterment external portfolio analysis.
Being picky about account security myself, I asked Betterment customer service about account security. This is what they had to say: "Syncing a financial account creates a secure, read-only connection with your firm through our data partner, Quovo. Betterment does not store your log-in information and will never share your synced data."
Beyond RetireGuide and analyzing outside portfolios, Betterment shines with its easy-to-use website.
Beyond RetireGuide and analyzing outside portfolios, Betterment shines with its easy-to-use website. Education is woven throughout the experience, and pages such as the client dashboard and portfolio holdings are cleanly laid out.

Betterment client dashboard.
The icing on the cake was when I discovered how painless it was to transfer money into my account. Betterment even offers a service it dubs SmartDeposit, which allows Betterment to periodically withdrawal money from your linked bank account when it reaches a pre-determined threshold.

Betterment client retirement projections.
All in all, Betterment has created a website experience and tools investors can understand, while offering clients a deeper dive for learning more, if interested.
Other Notes
Betterment also offers tax loss harvesting as part of its program. This is a practice whereby Betterment may sell a security that has experienced a loss to help reduce your losses. Only three robo-advisors, Betterment, Wealthfront, and Schwab Intelligent Portfolios, offer tax loss harvesting.

Betterment tax-loss harvesting.
Final Thoughts
Overall, Betterment is a winner because the client tools are easy to use and the customer experience is top notch.
While Betterment's platform works very well for all investor types, those who aren't comfortable with trading and simply want to get started saving will find it especially appealing. You don't need to understand complicated investment terms to be a successful saver with Betterment. Additionally, there is no minimum investment, which makes it easy to dip your toes into the service before you're ready to invest large sums.
Overall, Betterment is a winner because the client tools are easy to use and the customer experience is top notch. Betterment offers a Nobel Prize-winning, diversified approach to the markets at far lower prices than those charged by traditional advisors.
Related Guides
Methodology
To find the best robo-advisors we assessed, rated, and ranked eight different firms. Instead of relying on website information and marketing materials as most editorials do, we opened and funded an account with each robo-advisor to acquire a true client experience.
Reink Media Group (RMG) remains committed to providing transparent and unbiased reviews of various financial services and segments, including Robo-Investment Advisors ("RIA's"). Although exempt from registration as an investment advisor under the Investment Advisors Act of 1940, 15 U.S.C. §80b-1, et seq, RMG works tirelessly to ensure compliance with all applicable Security and Exchange Commission rules and regulations for entities which perform reviews and/or receive payments for advertising and solicitation. Please be advised that for purposes to this Review, RMG utilized a live account with actual funding which was later closed once the Review's test period was complete.
References: Trust Profile, SEC CRD# 149117, FINRA CRD# 47788, Company history, Twitter, Facebook, Press Releases, Apple iTunes, Google Play Store.
---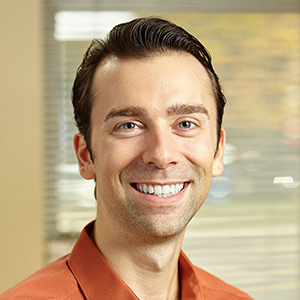 Reviewed by Blain Reinkensmeyer Blain heads research at StockBrokers.com and developed the site's annual review format, which broker executives consider the most thorough in the industry. He has placed over 1,000 stock, options, forex, and crypto trades since 2001.
---
Ratings Overall
*Betterment was not included in the latest annual review, as a result this data may not be up to date.
Summary
Cost
Investment Approach
Platforms & Tools
Compare Betterment
Find out how Betterment stacks up against other brokers.