E*TRADE Financial Corporation is an online discount broker founded in 1982 that is best known for being an original provider of online trading, an early adopter of mobile trading, and for its talking baby commercials.
In June 2016, E*TRADE launched its robo-advisor, Core Portfolios, to compete in the budding low-cost, automated portfolio management space. At its launch, Core Portfolios was poorly designed and noticeably flawed as clients were defaulted into its "hybrid" option containing costly actively managed mutual funds.
E*TRADE took our critical feedback and the feedback from its customers to right its ship, improving the experience across the board in 2017. This review will take a quick dive into the Core Portfolios offering and summarize the main considerations for investors considering an account today.
Investment Approach
Like all robo-advisors, Core Portfolios provides portfolios that are based entirely on ETFs. Five portfolios are available, which are automatically assigned based on the results from the eight-question risk-tolerance questionnaire.
Risk-tolerance questionnaires are a part of every robo-advisor sign-up experience. While more art than science, the primary objective is to align investors' long-term goals with a diversified portfolio.
One final note is that in the original Core Portfolios offering, E*TRADE offered clients access to two types of portfolios, "Hybrid" and "ETF". "Hybrid" portfolios included actively managed funds and were the default option. Considering the premise that robo advice is low-cost passive indexing, E*TRADE pulled the hybrid option after we brought it to light and customers questioned its purpose.
Today, all five primary portfolios available through the service are ETF only. That said, in November 2017, E*TRADE did launch two new alternative portfolio strategies: Smart Beta and Socially Responsible Investments. With the Smart Beta portfolio, E*TRADE once again included actively managed funds and thus higher expense ratios.
Cost
E*TRADE Core Portfolios has a $5,000 minimum deposit and a flat annual management fee of 0.30%, excluding individual fund fees, which range from 0.05% to .11% for the five primary portfolios.
For example, an investor with $10,000 would pay a base management fee of $30 per year (0.0030 x $10,000) plus the fund expense ratios charged for the holdings themselves.
Core Portfolios is mostly on par with the industry with its annual advisory fee of 0.30%, less Charles Schwab Intelligent Portfolios, which is the only robo advisor that doesn't charge an advisory fee. To compare all robo-advisors, see our robo-advisor comparison tool.
| View All Fees | E*TRADE Core Portfolios | Betterment | Wealthfront | TD Ameritrade Essential Portfolios | Schwab Intelligent Portfolios |
| --- | --- | --- | --- | --- | --- |
| Total AuM | $180 Million | $11.8 Billion | $10 Billion | $1.7 Billion | $30.6 Billion |
| Minimum Deposit | $5,000.00 | $0.00 | $500.00 | $5,000.00 | $5,000.00 |
| Annual Fee - $5,000 | 0.30% | 0.25% | 0.25% | 0.30% | 0.00% |
| Annual Fee - $25,000 | 0.30% | 0.25% | 0.25% | 0.30% | 0.00% |
| Annual Fee - $50,000 | 0.30% | 0.25% | 0.25% | 0.30% | 0.00% |
| Annual Fee - $100,000 | 0.30% | 0.25% | 0.25% | 0.30% | 0.00% |
| Annual Fee - $1,000,000 | 0.30% | 0.25% | 0.25% | 0.30% | 0.00% |
| Cost | | | | | |
Tools
E*TRADE Core Portfolios provides a straight-forward, basic account experience with no standout bells and whistles. On the one hand, a clean, simple experience is what clients want, as most users will simply be checking in on their portfolio occasionally.
On the other hand, industry leaders such as Betterment, Wealthfront, and Charles Schwab Intelligent Portfolios take the user experience beyond basic portfolio monitoring by providing goal tracking, an advanced retirement calculator, and a more all-round personalized client experience.
All in all, E*TRADE not only trails far behind industry leaders, but also lacks industry-standard tools such as goal tracking, which are paramount for a proper robo-advisor experience.
If there is one benefit in using Core Portfolios, it is being a current customer of E*TRADE's online brokerage services. Transitioning between accounts is a breeze, and the convenience of seeing multiple accounts in a summarized view is ideal.
Other Notes
Core Portfolios doesn't offer tax loss harvesting.
Final Thoughts
Overall, E*TRADE Core Portfolios is just "ok". The experience is clean, bug-free, and provides the functionality necessary to maintain a portfolio. As a current customer of E*TRADE, the benefits are clear.
However, for investors who do not currently have an account and compare Core Portfolios to other robo-advisors, they will find the tools and overall client experience fall short of the competition.
Related Guides
Methodology
To find the best robo-advisors we assessed, rated, and ranked eight different firms. Instead of relying on website information and marketing materials as most editorials do, we opened and funded an account with each robo-advisor to acquire a true client experience.
Reink Media Group (RMG) remains committed to providing transparent and unbiased reviews of various financial services and segments, including Robo-Investment Advisors ("RIA's"). Although exempt from registration as an investment advisor under the Investment Advisors Act of 1940, 15 U.S.C. §80b-1, et seq, RMG works tirelessly to ensure compliance with all applicable Security and Exchange Commission rules and regulations for entities which perform reviews and/or receive payments for advertising and solicitation. Please be advised that for purposes to this Review, RMG utilized a live account with actual funding which was later closed once the Review's test period was complete.
---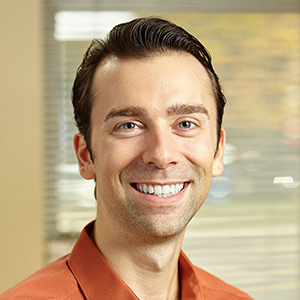 Reviewed by Blain Reinkensmeyer Blain heads research at StockBrokers.com and developed the site's annual review format, which broker executives consider the most thorough in the industry. He has placed over 1,000 stock, options, forex, and crypto trades since 2001.
---
Ratings Overall
*E*TRADE Core Portfolios was not included in the latest annual review, as a result this data may not be up to date.
Summary
Cost
Investment Approach
Platforms & Tools
Compare E*TRADE Core Portfolios
Find out how E*TRADE Core Portfolios stacks up against other brokers.