E*TRADE Financial Corporation is an online discount broker founded in 1982 that hit mainstream with its talking baby commercials.
In June 2016, E*TRADE launched its robo-advisor, Adaptive Portfolio, which had $240 million in assets under management as of December 31, 2016. A robo-advisor uses a computer model to provide a diversified portfolio without human interaction.
UPDATE JULY 2017 – E*TRADE has taken our feedback to heart and overhauled much of the Adaptive Portfolio experience. The risk-tolerance questionnaire was shortened, hybrid portfolios are no longer offered, and the account portfolio viewing experience is now tailored to a managed account instead of a traditional broker account. Lastly, the minimum deposit was lowered to $5,000. Since these enhancements rolled out in July 2017, they are not incorporated into our star ratings or commentary. Instead, this review will be formally updated as part of the 2018 Review which will publish in February 2018.
Investment Approach
E*TRADE took a unique approach, creating two offerings – one is "hybrid," which includes actively managed mutual funds – and the other is "ETF," which is an ETF (exchange traded fund) only account. This is a different strategy from nearly all other robo-advisors, which exclusively use low-cost ETFs.
E*TRADE is the only robo-advisor to offer actively managed funds.
E*TRADE believes that paying higher expense ratios for actively managed mutual funds will yield higher returns, a natural assumption that unfortunately is contradictory, considering that the founding premise of robo advice is to keep costs low and passive index. E*TRADE is the only robo-advisor to offer actively managed funds.
Portfolio approaches aside, in the signup process, Adaptive Portfolio uses risk-tolerance questions that may puzzle investors. In one question, we were asked how we felt about five hypothetical portfolios for a $100,000 investment. Each hypothetical situation includes three possible outcomes, and by the end of it, we were staring at 15 different numbers.
There were several questions like this that left us puzzled, to say the least. Meanwhile, a bright spot among the questions was Adaptive Portfolio uses smiley faces and frown faces – a moniker understood by all, regardless of investment prowess.
Once we completed our risk-tolerance questionnaire and moved to the account opening process, the application was more similar to a regular brokerage account instead of a traditional robo, which extended the registration. For instance, requiring our investment experience for different asset classes isn't a regulatory requirement since E*TRADE Adaptive Portfolio is advising our assets.
We selected the ETF-only portfolio option, and once established, it was clear our selection of funds was on par with Adaptive Portfolio's competitors. Our account included iShares, Vanguard, and a Guggenheim ETF. Vanguard and iShares are staple fund providers in the robo-advisor arena due to their low cost.
If there is one shining light in Adaptive Portfolio's approach to investments it is that the firm prevents clients from changing their asset allocation without re-taking the risk questionnaire.
If there is one shining light in Adaptive Portfolio's approach to investments it is that the firm prevents clients from changing their asset allocation without re-taking the risk questionnaire. The only other robos that take this approach are Charles Schwab Intelligent Portfolios and TradeKing. Arguably, this should be an industry standard as it helps ensure investors stay the course through market volatility.
All in all, Adaptive Portfolio's risk assessment questionnaire is creatively designed yet concerning at the same time. After opening and funding accounts with every robo in the 2017 Robo Review, Adaptive Portfolio leaves me perplexed. I am greatly concerned that the poorly worded risk assessment questions and defaulting clients into the "hybrid" portfolio will leave investors with an asset allocation they do not like, coupled with steeper costs, thanks to the higher expense ratios charged by the actively managed mutual funds.
Cost
E*TRADE Adaptive Portfolio has a $5,000 brokerage minimum, and in late 2016 lowered its minimum for Individual Retirement Accounts to $5,000. It has a flat annual management fee of 0.30%, excluding individual fund fees, which range from 0.05% to .18% for ETF-only portfolios and 0.20% to 0.45% for "hybrid" portfolios.
For example, an investor with $10,000 would pay a base management fee of $30 per year (0.0030 x $10,000) plus the fund expense ratios charged for the holdings themselves.
Adaptive Portfolio is mostly on par with the industry with its annual advisory fee of 0.30%. The fee is slightly higher than Wealthfront, with its 0.25%, and slightly lower than Fidelity Go, which charges 0.35% to 0.40%, depending on account type. Charles Schwab Intelligent Portfolios is the only robo advisor that doesn't charge an advisory fee.
| View All Fees | E*TRADE Adaptive Portfolio | Betterment | Wealthfront | TD Ameritrade Essential Portfolios | Schwab Intelligent Portfolios |
| --- | --- | --- | --- | --- | --- |
| Total AUM | $180 Million | $11.8 Billion | $7.4 Billion | $900 Million | $27 billion |
| Minimum Deposit | $5,000.00 | $0.00 | $500.00 | $5,000.00 | $5,000.00 |
| Annual Fee - $5,000 | 0.30% | 0.25% | 0.0% | 0.30% | 0.00% |
| Annual Fee - $25,000 | 0.30% | 0.25% | 0.15% | 0.30% | 0.00% |
| Annual Fee - $50,000 | 0.30% | 0.25% | 0.20% | 0.30% | 0.00% |
| Annual Fee - $100,000 | 0.30% | 0.25% | 0.23% | 0.30% | 0.00% |
| Annual Fee - $1,000,000 | 0.30% | 0.25% | 0.25% | 0.30% | 0.00% |
| Cost | | | | | |
Annual advisory fees aside, it is important to remember that if you sign up for the hybrid portfolio option instead of the all ETF option,  your net costs will be higher because the fund expense ratios are higher. E*TRADE conveniently defaults clients into this selection so be careful during registration if you would like to avoid it.
Customer Service
Adaptive Portfolio doesn't have its own dedicated customer service access. Instead, clients are directed to E*TRADE's primary support. Each time I called in I was put on hold a few minutes and transferred to someone who could speak specifically about Adaptive Portfolio. Reps were decently trained and delivered an "ok" experience on the whole.
Phone aside, the chat system was fast and responsive but email support was poor.
Phone aside, the chat system was fast and responsive but email support was poor. Again, each person could answer basic questions but wasn't specifically educated on Adaptive Portfolio.  
Customer service is one area where traditional robo firms such as Wealthfront and Betterment have an edge because they only offer robo services, and clients don't need to be transferred to an expert to speak about the offering. That said, Schwab set up a separate phone number for its Intelligent Portfolios program, which is excellent. To provide the best client experience, Adaptive Portfolio should consider promoting its own email and phone number separate from general E*TRADE support.
Tools
Before getting to tools, it's worth noting that the signup process is a challenge. During registration, since we were already an E*TRADE client, we were offered the opportunity to sign in with our existing username and password. However, when we entered our login credentials, we were notified of incorrect credentials. Re-entering yielded the same result alongside a webpage error message.
With no obvious way forward, we clicked the back button on the browser, and lo and behold, magically we were logged in. The icing on the cake was finally reaching the confirmation page; successful registration. The problem? No auto-redirect or link to login to our new account. Once again, we were stuck trying to figure out what to do next. No doubt it was the worst registration experience of all the robo-advisors we tested.
The bottom line is that Adaptive Portfolio is a bare-bones program with no bells and whistles.
Similar to the registration woes, one of the other big problems with Adaptive Portfolio is that it is blended within the E*TRADE website in such a way that it creates a lot of confusion and is hidden to investors. For example, when I went to check our new account and review the portfolio holdings, I was greeted by a red "Managed Account" alert banner warning me not to make trades because it was a managed account. That's perplexing because investors can't make trades in these accounts, nor would they want to. (Fortunately, in January 2017, just before sending this review off to the editor, the Managed Account alert was patched and no longer present.)
Other signs that E*TRADE simply tweaked their main online broker experience to fit in Adaptive Portfolio are clearly present. For example, in the position overview is an optional "actions" column for adding notes on each position, which provides zero relevance for an Adaptive Portfolios client.
The mobile app continues the confusion. If you look at your account from your cell phone, it's nearly impossible to distinguish your Adaptive Portfolio account because it appears the same as any other brokerage account.
The bottom line is that Adaptive Portfolio is a bare-bones program with no bells and whistles. Overall, I was disappointed. E*TRADE needs to makes major improvements if it wants to compete with industry leaders. The retirement calculator made available to brokerage clients is basic and does not link into the Adaptive Portfolio experience. Furthermore, there are few educational resources dedicated to Adaptive Portfolio clients.
Other Notes
Adaptive Portfolio doesn't offer fractional shares but, according to the firm, intends to launch that service in 2017.  Tax loss harvesting also isn't available.
Final Thoughts
Adaptive Portfolio is new to the robo arena and has significant work to do if it seeks to become a premier player. It is a bold move for Adaptive Portfolio to create a unique program with its risk questions and hybrid portfolio option; however, both are net detractors in their current iterations.
Overall, I don't recommend E*TRADE's Adaptive Portfolio in 2017. The entire client experience needs work. For now, all we can do is hope E*TRADE executives give it the attention it needs to justify a recommendation in next year's 2018 Review.
Methodology
To find the best robo-advisors we assessed, rated, and ranked eight different firms. Instead of relying on website information and marketing materials as most editorials do, we opened and funded an account with each robo-advisor to acquire a true client experience.
Reink Media Group (RMG) remains committed to providing transparent and unbiased reviews of various financial services and segments, including Robo-Investment Advisors ("RIA's"). Although exempt from registration as an investment advisor under the Investment Advisors Act of 1940, 15 U.S.C. §80b-1, et seq, RMG works tirelessly to ensure compliance with all applicable Security and Exchange Commission rules and regulations for entities which perform reviews and/or receive payments for advertising and solicitation. Please be advised that for purposes to this Review, RMG utilized a live account with actual funding which was later closed once the Review's test period was complete.
View all E*TRADE Adaptive Portfolio Fees & Features
---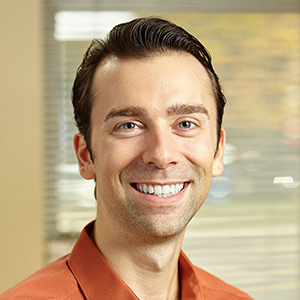 Reviewed by Blain Reinkensmeyer Blain heads research at StockBrokers.com and has been involved in the markets since placing his first stock trade back in 2001. He developed StockBrokers.com's annual review format seven years ago, a format broker executives consider the most thorough in the industry. Blain currently maintains funded accounts with more than a dozen different US-regulated online brokers and has executed thousands of trades throughout his career. He enjoys sharing his experiences through his personal blog, StockTrader.com.
E*TRADE Adaptive Portfolio Competitors
Select one or more of these brokers to compare against E*TRADE Adaptive Portfolio.
---
Ratings Overall
Summary
Cost
Customer Service
Investment Approach
Platforms & Tools
Best in Class
This broker did not finish Best in Class.
Compare E*TRADE Adaptive Portfolio
Find out how E*TRADE Adaptive Portfolio stacks up against other brokers.