Personal Capital is an online advisor founded by Bill Harris, former CEO of Intuit and PayPal. The company manages $6.49 billion in assets as of July 2018 and has raised $215 million to date in venture capital to pursue its mission.
In addition to a formal advisory offering, Personal Capital is best known for its free account aggregation service. Like Mint.com, the service syncs and analyzes your checking accounts, credit cards, investment portfolios, home value, etc. As of early 2017, $312 billion in assets have been tracked using Personal Capital.
Lastly, Personal Capital has a plethora of tools that help you dig deeper into your finances. These include a retirement planner, fee analyzer, and more, which we will explore here.
Investment Approach
Personal Capital is unique because it marries technology and human advice. Right now, robo-advisors such as Wealthfront and Betterment are offering up automated advice with no human assistance. Personal Capital is seeking to use technology to help its advisors deliver solutions to clients. "We are a tech-enhanced advisor who embraces being a financial services company and a technology company," the firm states in a blog post.
Once an investor signs up for a paid program with Personal Capital, the firm uses a cash flow-based approach offering clients the best chance of achieving retirement goals. Personal Capital creates a specialized plan incorporating a client's assets and liabilities as well as retirement goals.
The financial plan is more detailed than plans offered up by the robo-advisors because Personal Capital's advisors examine your entire financial situation. Robo-advisors typically ask you to answer 10-12 questions to create an asset allocation. At Personal Capital, an advisor, using a wide range of criteria, works by phone or online with clients to achieve the correct asset allocation.

Personal Capital advisors.
Personal Capital has two economic luminaries on its board of academic advisors: Shlomo Benartzi, who co-authored the book "Save More Tomorrow" and Harry Markowitz, a 1990 Nobel Prize winner in Economics. Both men are guiding Personal Capital with its investment choices. Benartzi's research focuses on how retirement plans can increase effectiveness and Markowitz, dubbed, "The Father of Modern Portfolio Theory" has written about the importance of crafting an asset allocation that can help achieve gains while protecting investors from market volatility.

Shlomo Benartzi and Harr Markowitz.
Cost
Personal Capital's account aggregation tools, calculators, and third-party account syncing are all part of its free offering. Opening a free account is the best way to learn more about the firm and, quite frankly, learn more about your own finances. Most of us have accounts scattered at numerous firms and it is refreshing to see them all in one view.  
Now, if you like the free service and want to pay Personal Capital to manage your assets with an advisor, the costs are 0.89% for your first $1 million in assets. This is much higher than the other robo-advisors such as Wealthfront, which charges only 0.30%. But keep in mind those firms are offering strictly automated advice – no human advice. Personal Capital compares most closely with a registered investment advisor, who charges on average about 1% for a client with $1 million in assets, according to Cerulli Associates.
It is also important to note that when you sign up, you will be paying expense ratios for the underlying funds. The expense ratios for the funds Personal Capital uses vary from 0.12 to 0.18% for ETFs. Thus, the total "all-in" annual cost of having an advisor with Personal Capital is slightly more than 1% and falls thereafter as your total assets increase.

Personal Capital management fee schedule.
Customer Service
In my testing, I was not that impressed with Personal Capital's customer service. First off, once you sign up online, brace yourself for phone calls, emails, and popups from Personal Capital to woo you into being a paid client. That is just the price you pay for getting a free service because Personal Capital makes its revenue by turning its free clients into paid clients.
When I emailed Personal Capital, it took up to a few days to get answers, but the responses were brief and to the point. When I called the firm, I had to leave a message each time and wait several hours for a staffer to call me. While I prefer leaving a message and having someone call me back rather than staying on hold for a long time, it is still a disservice to those seeking help then and there. Once connected with a rep, he/she was professional and answered my questions with ease.
Phone aside, one puzzling aspect of Personal Capital's customer service is that the firm lacks an online chat support system. Considering Personal Capital is an RIA with human advisors, and the vast majority of RIAs do not offer live chat with their websites, this is understandable. That said, Personal Capital is still an online advisor catering to tech-savvy individuals, and therefore should add chat support.
All in all, I hope Personal Capital improves its overall customer service experience for free accounts and prospective clients by connecting phone calls directly, speeding up email responses, and adding live chat.
Client Tools
After signing up for an account to test, in just minutes I had successfully linked my outside brokerage accounts, a credit card and two checking accounts. The more accounts you link, the more effective the service becomes because Personal Capital has a more accurate picture of your spending and saving habits. Other account types you can add include retirement portfolios, mortgages, and even the Zillow estimate of your home's value.

Personal Capital account linking.
With all my external accounts linked to my Personal Capital account, I was immediately able to see how daily market changes impacted my portfolio and changed my net worth. Personal Capital combines all your data into the You Index, and users can sign up for email updates to track it over time. Monitoring my You Index instead of all my accounts independently was refreshing and unique as not even Mint offers a similar metric.

Personal Capital account dashboard.
Alongside the You Index, Personal Capital has an excellent spending summary where you can see all of your expenses, from the purchase of a new pair of jeans to the purchase of gasoline. The interface has a very similar feel to analyzing your credit card activity on a monthly basis. A nice perk with Personal Capital, though, is that you can glean all of your account balances at once.

Personal Capital credit card analysis.
Looking at individual transactions is accompanied by easy-to-read cash-flow charts, which do a great job of showing the cash you have got on hand and breaking down spending habits.
Moving away from personal spending and expenses, Personal Capital also breaks down your linked portfolios, providing a clean view of your current portfolio asset allocation. Again, the key differentiator is seeing all your portfolios in aggregate versus one by one.

Personal Capital asset allocation.
To assess retirement readiness, Personal Capital's Retirement Planner tool analyzes your accounts and forecasts whether you are on track for retirement. This is an impressive calculator because its predictions are based on your current savings and spending habits.
Next to Personal Capital, Betterment also has a great retirement calculator called RetireGuide; however, the key difference is Betterment requires you to enter in your estimated monthly spending, whereas Personal Capital's algorithms can predict this for you based on your linked accounts. A subtle difference, but for the most accurate retirement calculations, nothing beats raw data.

Personal Capital Retirement Planner.
Personal Capital's other primary retirement tool is the Retirement Fee Analyzer. What makes this tool one of my favorites is that it analyzes my accounts and estimates my net fees. In my case, the Fee Analyzer told me I could lose one year of retirement from my highs. That is impactful information that no other firm offers currently.
Finally, Personal Capital has an excellent mobile experience too, allowing me to see all of my linked accounts on my iPhone app (Android devices are also supported). Being able to link new accounts is one of several outstanding features. The mobile apps also have an impressive investment check-up feature.

Personal Capital Retirement Planner.
The bottom line is that Personal Capital has the best free tools of its kind in the industry and the site is a definitive leader. Besides Mint, no one else competes with Personal Capital's in-depth tools.
Other Notes
Personal Capital includes tax-loss harvesting on accounts of $100,000 or more. Personal Capital also purchases individual securities to lower an individual's taxes.
Personal Capital has an app that can be used on the Apple watch. I don't have an Apple watch and didn't test that feature, but it does seem like it would be useful to try the free Personal Capital app if you own an Apple watch.
Final Thoughts
All investors should sign up for Personal Capital's free tool. It's an amazing resource and will help you become more focused on your daily, weekly, and monthly saving and spending. The more accounts you link up, the more clearly you will be able to see your financial picture.
For the paid advisor services, Personal Capital is an excellent option for investors with more assets. I did not sign up for the paid account and cannot offer perspective on the paid option. If you are considering the paid option, I recommend you speak with someone at Personal Capital. I felt Personal Capital's customer service was lacking, but the firm may bolster its customer service for its paid clients rather than those using the free tool. Given the firm's compelling tools, it is certainly worth a closer look to see if Personal Capital could be a good fit for the paid advisor services.
Related Guides
References: Trust Profile, SEC CRD# 155172, Company history, Twitter, Facebook, Press Releases, Apple iTunes, Google Play Store
---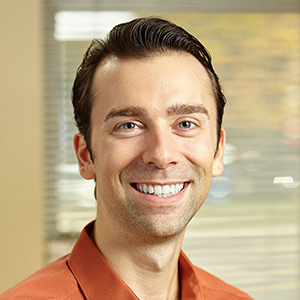 Reviewed by Blain Reinkensmeyer Blain heads research at StockBrokers.com and developed the site's annual review format, which broker executives consider the most thorough in the industry. He has placed over 1,000 stock, options, forex, and crypto trades since 2001.
---
Ratings Overall
*Personal Capital was not included in the latest annual review, as a result this data may not be up to date.
Summary
Cost
Investment Approach
Platforms & Tools
Compare Personal Capital
Find out how Personal Capital stacks up against other brokers.