TD Ameritrade, rated No. 1 online stock broker in 2017, has its own registered investment management firm, TD Ameritrade Investment Management LLC.
Eager to join the robo arena, TD Ameritrade created a new digital-only solution, Essential Portfolios, which launched in November 2016. TD Ameritrade is one of a growing number of online brokers offering robo-advisor services.
Investment Approach
A notable feature of Essential Portfolios is that it has entrusted fund recommendation and oversight to a third party – Morningstar Investment Management, which is a unit of Morningstar Inc., an established and respected researcher and rater of funds.
Once you have decided to sign up with TD Ameritrade's Essential Portfolios, like all robo-advisors, you will take a risk-assessment questionnaire to assess your overall financial situation and risk tolerance. You will then be assigned a risk level and portfolio based on that information. 
When we completed our questionnaire, we were placed into an aggressive portfolio comprising five Exchange Traded Funds (ETFs) from iShares and Vanguard. It is clear TD Ameritrade is on par with its peers because both of these firms' funds are considered industry standard in the robo arena, thanks to their long-term investment philosophy and low costs.
In addition to holding iShares and Vanguard funds, 1% of our assets were invested in cash. Several of TD Ameritrade's competitors use a larger percentage of cash, including Charles Schwab's Intelligent Portfolios, which maintains a minimum of 6% in cash in each portfolio. The merit of holding large swaths of cash in an investment portfolio is the subject of debate among academics due to the potentially low returns over the long haul.
Cost
Investors need a minimum of $5,000 to sign up with Essential Portfolios. There are two factors to consider when calculating the full fee for having your money managed. First, you will pay an annual advisory fee of 0.30% to TD Ameritrade Essential Portfolios. Second, you will pay an expense ratio for each ETF holding, which is customary among all robo-advisors.
Essential Portfolios' ETF expense ratios are low, ranging from 0.06% to 0.08%. The ETFs you are placed in will depend on the portfolio you were allocated during registration.
| View All Fees | TD Ameritrade Essential Portfolios | Betterment | Wealthfront | Fidelity Go | Schwab Intelligent Portfolios |
| --- | --- | --- | --- | --- | --- |
| Total AUM | $900 Million | $11.8 Billion | $7.4 Billion | NA | $27 billion |
| Minimum Deposit | $5,000.00 | $0.00 | $500.00 | $5,000.00 | $5,000.00 |
| Annual Fee - $5,000 | 0.30% | 0.25% | 0.0% | 0.35% | 0.00% |
| Annual Fee - $25,000 | 0.30% | 0.25% | 0.15% | 0.35% | 0.00% |
| Annual Fee - $50,000 | 0.30% | 0.25% | 0.20% | 0.35% | 0.00% |
| Annual Fee - $100,000 | 0.30% | 0.25% | 0.23% | 0.35% | 0.00% |
| Annual Fee - $1,000,000 | 0.30% | 0.25% | 0.25% | 0.35% | 0.00% |
| Cost | | | | | |
Tools
Signing up for Essential Portfolios was seamless. It was also easy to connect our personal TD Ameritrade brokerage account with my Essential Portfolios account and toggle back and forth between the two accounts.
However, I was surprised we could not use an existing bank account from our existing TD Ameritrade account to complete the initial deposit. Instead, we had to set up a new ACH link, complete the required verification of deposits after two business days, then proceed with the initial deposit. Nearly every other robo-advisor makes this step far more simple.
Funding aside, one of the website's most attractive features was its presentation of my account's holdings.
Funding aside, one of the website's most attractive features was its presentation of my account's holdings. You can break down holdings by assets classes, geography, sectors, and types. For instance, in just a second, I could see that 54.79% of my holdings were in domestic equities. Likewise, from a geographic standpoint, I realized 68.45% of my holdings were in the Americas, 17.16% in Greater Asia and 14.40% in Greater Europe. A nice touch.
This section further breaks down the assets, and shows how much is in certain sectors such as financials, information technology, consumer discretionary, industrials, and healthcare. I could even further assess my holdings and discover which were categorized as classic growth, high yield, etc. This is the only robo included in our annual review this year that allows you to view your holdings in such detail.
Another helpful feature for investors is a section named "portfolio breakdown definitions," which spells out all of the definitions for investors. Both tools are extras TD Ameritrade provides to help educate investors so they can understand the investment process.
As far as goal trackers go, the Essential Portfolios experience is No. 1 in our books.
Stepping away from holdings, TD Ameritrade also has a useful tool with its goal tracker, which tells you if you're on target for your goal. Other firms have goal trackers but TD Ameritrade's Essential Portfolio's Goal Tracker shines because it is clean, easy to read, and features right on your account dashboard.
When you view your goal details, you are shown a unique performance chart that provides a  crystal-clear perspective on how your portfolio is performing relative to statistical expectations. Clear recommendations are then made to improve portfolio performance and increase the probability of reaching your goal. For example, one of ours was to, "raise your monthly investment from $350 to $787."
As far as goal trackers go, the Essential Portfolios experience is No. 1 in our books.
Needless to say, the website experience is excellent and it is clear TD Ameritrade took its time crafting the client experience. That said, the mobile experience is very basic and is useful primarily for checking your portfolio performance, and not much else. Mobile is not customized for Essential Portfolios but provides a standard brokerage account offering.
I enjoyed the overall user experience on TD's Essential Portfolios site. It was user-friendly and already is one of the top robo-advisors in the industry. If there is one key improvement Essential Portfolios could make in 2017, it is to enhance the mobile experience. UPDATE 04/19/17 – TD Ameritrade launches new TD Ameritrade Portfolios app for Essential Portfolios.
Customer Service
TD Ameritrade's customer service was positive and very helpful.. When I called in, each TD Ameritrade rep wanted to ensure all my questions were answered, and they were, quickly and comprehensively. I was also impressed that nearly every time I called, I received a follow-up call later from a TD Ameritrade advisor in my area to see if I had any further questions.
I was equally impressed with TD Ameritrade's online chat and email response. The only downside to using the chat system is that it is hard to find. For instance, before I signed up to be a client, I was looking for the chat system, but to no avail. However, once we began answering the questionnaire during registration, I discovered chat support. Nonetheless, extending chat availability to more spots across the website would be a welcome addition.
TD Ameritrade's great customer service did not surprise me considering the company ranked No. 1 for customer service in our 2017 Broker Review.
TD Ameritrade's great customer service did not surprise me considering the company ranked No. 1 for customer service in our 2017 Broker Review. All the data tallied, and only Merrill Edge's Guided Investing was able to beat TD Ameritrade for robo-advisor customer service in 2017.
Other Notes
Currently tax loss harvesting is not an option on taxable accounts. Tax-loss harvesting enables the portfolio to sell funds in which investors have lost money to offset gains in other funds. This will reduce investors' tax bill. Tax loss harvesting is currently available at Betterment, Wealthfront, and Schwab Intelligent Portfolios.
Besides the absence of a tax loss harvesting option, fractional shares, too, are not supported. Fractional shares are helpful for investors who may want to make monthly deposits of just a couple of hundred dollars. If the money is insufficient to purchase full shares, then it sits in cash until there is enough money to purchase full shares.
Final Thoughts
TD's Essential Portfolios launched in the Fall of 2016. The company offers excellent funds, great customer service, and compelling tools to help investors better understand their portfolios and long-term goals.
I am impressed with TD Ameritrade Essential Portfolios and look forward to seeing the new robo-advisor evolve in 2017. Without a doubt, Essential Portfolios has a bright future.
Methodology
To find the best robo-advisors we assessed, rated, and ranked eight different firms. Instead of relying on website information and marketing materials as most editorials do, we opened and funded an account with each robo-advisor to acquire a true client experience.
Reink Media Group (RMG) remains committed to providing transparent and unbiased reviews of various financial services and segments, including Robo-Investment Advisors ("RIA's"). Although exempt from registration as an investment advisor under the Investment Advisors Act of 1940, 15 U.S.C. §80b-1, et seq, RMG works tirelessly to ensure compliance with all applicable Security and Exchange Commission rules and regulations for entities which perform reviews and/or receive payments for advertising and solicitation. Please be advised that for purposes to this Review, RMG utilized a live account with actual funding which was later closed once the Review's test period was complete.
View all TD Ameritrade Essential Portfolios Fees & Features
---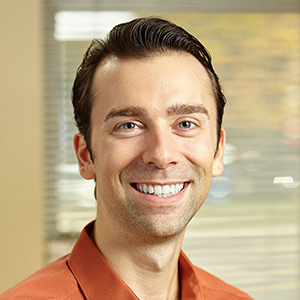 Reviewed by Blain Reinkensmeyer Blain heads research at StockBrokers.com and has been involved in the markets since placing his first stock trade back in 2001. He developed StockBrokers.com's annual review format seven years ago, a format broker executives consider the most thorough in the industry. Blain currently maintains funded accounts with more than a dozen different US-regulated online brokers and has executed thousands of trades throughout his career. He enjoys sharing his experiences through his personal blog, StockTrader.com.
TD Ameritrade Essential Portfolios Competitors
Select one or more of these brokers to compare against TD Ameritrade Essential Portfolios.
---
Ratings Overall
Summary
Cost
Customer Service
Investment Approach
Platforms & Tools
Best in Class
Overall
Investment Approach
Platforms & Tools
Customer Service
Compare TD Ameritrade Essential Portfolios
Find out how TD Ameritrade Essential Portfolios stacks up against other brokers.