TradeKing is a discount online brokerage firm founded in 2005. It was acquired by Ally Financial in June 2016 and remains an independent brand as of early 2017. In 2014, TradeKing launched TradeKing Advisors to enter the robo-advisor space and offer clients a low cost managed portfolio alternative to independent investing.
TradeKing Advisors is a registered investment advisory firm. Its status as a robo-advisor means a computer program provides a diversified portfolio without human intervention. As of Dec. 27, 2016, TradeKing Advisors managed only $15.6 million (industry leader Charles Schwab Intelligent Portfolios manages over $12 billion), according to its latest filing with the Securities and Exchange Commission.
Investment Approach
TradeKing Advisors partnered with industry behemoth Morningstar Investment Management to select investments for client portfolios. Morningstar had $97.9 billion in assets under management as of September 30, 2016, and is widely recognized and respected in the industry for its investment approach. Considering TradeKing is new to asset management, it is reassuring that Morningstar selects the funds for TradeKing Advisor client portfolios.
When we completed the suitability questionnaire and funded our account for testing, we were placed into an aggressive fund invested in 13 different exchange traded funds (ETFs), including 10 Vanguard funds, two SPDR (State Street Global Advisors) funds and one iShares fund. All of these ETFs are popular, thanks to their low expense ratios (the annual fee, charged as a percentage of assets, to hold the fund each year).
In determining your portfolio allocation, most firms ask you multiple questions, over multiple pages. Instead, TradeKing Advisors offers six fill-in-the-blank statements on one page. Based on how you answer these statements, TradeKing Advisors places you in one of five "Core" portfolios ranging from conservative to aggressive.
Once your portfolio is established, you can't change it without retaking your risk questionnaire. Over half of the robo-advisors included in our review follow this process, which we feel is best in class because it helps prevent investors from making emotional portfolio allocation adjustments during times of market volatility.  
Cost
The minimum deposit at TradeKing Advisors is $500 and the annual investment advisory fee is 0.30%% per year for accounts with $5,000 or more. Accounts with less than $5,000 pay $1 a month.  Like all robo-advisors, in addition to the advisory fee, investors also pay standard expense ratios charged by the ETFs, which average 0.14% per year.
For example, an investor with $10,000 would pay an annual advisory fee of $30 (.0030 x $10,000). Similarly, an investor with $100,000 would pay an annual advisory fee of $300 (.0030 x $100,000).
| View All Fees | Ally Invest Advisors | Betterment | Wealthfront | Schwab Intelligent Portfolios | TD Ameritrade Essential Portfolios |
| --- | --- | --- | --- | --- | --- |
| Total AUM | $59 million | $11.8 Billion | $7.4 Billion | $27 billion | $900 Million |
| Minimum Deposit | $2,500.00 | $0.00 | $500.00 | $5,000.00 | $5,000.00 |
| Annual Fee - $5,000 | 0.30% | 0.25% | 0.0% | 0.00% | 0.30% |
| Annual Fee - $25,000 | 0.30% | 0.25% | 0.15% | 0.00% | 0.30% |
| Annual Fee - $50,000 | 0.30% | 0.25% | 0.20% | 0.00% | 0.30% |
| Annual Fee - $100,000 | 0.30% | 0.25% | 0.23% | 0.00% | 0.30% |
| Annual Fee - $1,000,000 | 0.30% | 0.25% | 0.25% | 0.00% | 0.30% |
| Cost | | | | | |
Customer Service
The customer service at TradeKing Advisors is inconsistent. On one phone call I waited eight minutes to get connected with a rep and was disappointed he couldn't answer all my questions. Another time, I was on hold for ten minutes, but fortunately, that time the rep could answer my questions in detail.
Phone support aside, email was also inconsistent and poor; online chat was slightly better but there were multiple times where it took several minutes to get connected to a rep.
If TradeKing Advisors aspires to be a major player in the robo arena, it must improve its customer service across the board dramatically.
Tools
The registration process wasn't as seamless as I had hoped, especially since we already had a TradeKing brokerage account set up and our personal information was already stored in TradeKing's system. During sign up, we had to re-enter the home address, income, employment, etc. To make matters worse, after I logged in to the new TradeKing Advisors account, I couldn't complete an ACH transfer with our TradeKing-linked bank account and, instead, was required to re-establish a new bank connection.
Then, once I set up the ACH transfer to fund the account, I was stranded on the site trying to find TradeKing Advisors. Sadly, the user experience only continued to go downhill from there.
The client dashboard for TradeKing Advisors was filled with stock brokerage content such as "G&L Real, Option View and Order status," which was both unnecessary and distracting for robo-advisor clients. Another point of confusion came when I clicked on the "TradeKing Advisors" icon at the top of the page: this took me back to the TradeKing Advisors sign-up page – even though we already had an account.
On the website, I clicked on "TradeKing LIVE" which is a live streaming dashboard of my accounts, and I (fortunately) discovered this area contained a much cleaner experience.
On the website, I clicked on "TradeKing LIVE" which is a live streaming dashboard of my accounts, and I (fortunately) discovered this area contained a much cleaner experience. With TradeKing LIVE, I liked the easy-to-read chart indicating my account performance.
The holdings page on TradeKing LIVE was also much cleaner than the website, although it would be nice to see it on the same page as the performance chart.
But while I surfed around the site more, I discovered TradeKing Advisors doesn't offer robust retirement calculators or articles dedicated to TradeKing Advisor clients. There is a tiny section on TradeKing LIVE where you can track a goal but it's nowhere as extensive as the competition.
According to our latest research on TradeKing as an online broker (read our full review), TradeKing LIVE, the streaming dashboard experience will eventually become the default client experience, replacing the current client website. Considering how poor the user experience currently is for the website, the switch to TradeKing LIVE can't come soon enough.
Overall, the TradeKing Advisors website and mobile app provides a disappointing experience for clients, which is particularly troubling considering the offering was launched two years ago.
Other Notes
TradeKing Advisors does not offer tax loss harvesting, a feature that allows funds with losses to be sold to offset gains and reduce taxes. The strategy is beneficial for investors in taxable accounts and can, per the robo-advisors that offer it, improve overall portfolio performance.
Ally Financial purchased TradeKing in the summer of 2016. As of early 2017, TradeKing continues to operate as a stand-alone brand. Being a current customer of Ally Bank, I am a fan and foresee TradeKing benefiting from its new parent long term.
Final Thoughts
In terms of cost and investment approach, TradeKing Advisors is on an equal footing with industry competitors, thanks to its partnership with Morningstar Investment Management.
Unfortunately, though, TradeKing Advisor's website is poorly laid out, confusing, and is an exceptionally poor experience for new investors. Equally troubling is TradeKing's lackluster customer service. It's clear why TradeKing Advisors only has $15.6 million in assets under management (AUM).
The bottom line? I do not recommend TradeKing Advisors in 2017.
Methodology
To find the best robo-advisors we assessed, rated, and ranked eight different firms. Instead of relying on website information and marketing materials as most editorials do, we opened and funded an account with each robo-advisor to acquire a true client experience.
Reink Media Group (RMG) remains committed to providing transparent and unbiased reviews of various financial services and segments, including Robo-Investment Advisors ("RIA's"). Although exempt from registration as an investment advisor under the Investment Advisors Act of 1940, 15 U.S.C. §80b-1, et seq, RMG works tirelessly to ensure compliance with all applicable Security and Exchange Commission rules and regulations for entities which perform reviews and/or receive payments for advertising and solicitation. Please be advised that for purposes to this Review, RMG utilized a live account with actual funding which was later closed once the Review's test period was complete.
View all Ally Invest Advisors Fees & Features
---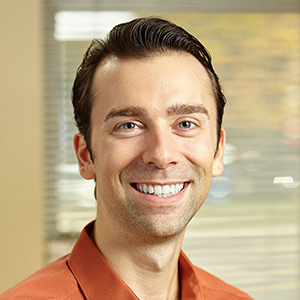 Reviewed by Blain Reinkensmeyer Blain heads research at StockBrokers.com and has been involved in the markets since placing his first stock trade back in 2001. He developed StockBrokers.com's annual review format seven years ago, a format broker executives consider the most thorough in the industry. Blain currently maintains funded accounts with more than a dozen different US-regulated online brokers and has executed thousands of trades throughout his career. He enjoys sharing his experiences through his personal blog, StockTrader.com.
Ally Invest Advisors Competitors
Select one or more of these brokers to compare against Ally Invest Advisors.
---
Ratings Overall
Summary
Cost
Customer Service
Investment Approach
Platforms & Tools
Best in Class
This broker did not finish Best in Class.
Compare Ally Invest Advisors
Find out how Ally Invest Advisors stacks up against other brokers.