Ally Invest (previously TradeKing) is a discount online brokerage firm founded in 2005. It was acquired by Ally Financial in June 2016. Ally Invest Advisors, the broker's robo-advisor service, was launched in 2014.
A robo-advisor is designed to offer much lower costs over using a traditional human advisor as portfolio management and ongoing goal tracking are managed entirely by the client. As of February 7th, 2018 Ally Invest Advisors managed only $59 million (industry leader Charles Schwab Intelligent Portfolios manages over $27 billion), according to its latest filing with the Securities and Exchange Commission.
Investment Approach
When I completed the suitability questionnaire and funded our account for testing, I was placed into an aggressive fund invested in nine different exchange traded funds (ETFs), including four Vanguard funds and five iShares funds. All of these ETFs are popular, thanks to their low expense ratios (the annual fee, charged as a percentage of assets, to hold the fund each year).
Ally Invest Advisors offers six fill-in-the-blank statements on one page.
In determining your portfolio allocation, most firms ask you multiple questions, over multiple pages. Instead, Ally Invest Advisors offers six fill-in-the-blank statements on one page. Based on how you answer these statements, Ally Invest Advisors places you in one of five portfolios ranging from conservative to aggressive.
A fill-in-the-blank approach to building portfolios for clients is simple; however, it is severely flawed. The easier it is to select a portfolio, or change your selection (something Ally Invest Advisors does with an easy slider toggle), the less committed the client is to stay the course during market volatility. An emotional sale or portfolio adjustment is significantly more likely. Worse, there is a complete lack of supplemental education.  
Ally Invest Advisors ended its partnership with Morningstar in February 2017, and it shows. The firm's approach to portfolio selection and client onboarding needs significant work. 
Cost
The minimum deposit at Ally Invest Advisors is $2,500 and the annual investment advisory fee is 0.30% per year for accounts with $5,000 or more. Accounts with less than $5,000 pay $1 a month.  Like all robo-advisors, in addition to the advisory fee, investors also pay standard expense ratios charged by the ETFs, which average between 0.07% and 0.11% per year, depending on the portfolio.
For example, an investor with $10,000 would pay an annual advisory fee of $30 (.0030 x $10,000). Similarly, an investor with $100,000 would pay an annual advisory fee of $300 (.0030 x $100,000).
| View All Fees | Ally Invest Advisors | Betterment | Wealthfront | Schwab Intelligent Portfolios | TD Ameritrade Essential Portfolios |
| --- | --- | --- | --- | --- | --- |
| Total AuM | $59 million | $11.8 Billion | $10 Billion | $30.6 Billion | $1.7 Billion |
| Minimum Deposit | $2,500.00 | $0.00 | $500.00 | $5,000.00 | $5,000.00 |
| Annual Fee - $5,000 | 0.30% | 0.25% | 0.25% | 0.00% | 0.30% |
| Annual Fee - $25,000 | 0.30% | 0.25% | 0.25% | 0.00% | 0.30% |
| Annual Fee - $50,000 | 0.30% | 0.25% | 0.25% | 0.00% | 0.30% |
| Annual Fee - $100,000 | 0.30% | 0.25% | 0.25% | 0.00% | 0.30% |
| Annual Fee - $1,000,000 | 0.30% | 0.25% | 0.25% | 0.00% | 0.30% |
| Cost | | | | | |
Tools
Overall, I was satisfied with the foundation but left wanting more.
The Ally Invest LIVE Home dashboard offers different widgets that can be enabled, disabled, or moved around as you see fit. It reminded me of the Windows 10 tiles.
The LIVE platform is used both for traditional Ally Invest brokerage accounts and Advisor accounts. You can access the Advisor's specific content via four screens under the Managed Portfolios main navigation menu: Portfolio, Performance, Goal Tracker, and Manage Goal.
The performance page includes a clean performance chart of your portfolio over time. On this page, you can also see a high-level summary of your goal status.
Similarly, the portfolio page provides a breakdown of your portfolio holdings alongside a returns summary and historical summary of what you've deposited, withdrawn, and paid in fees to date.
I found the Goal Tracker tool useful as it is cleanly laid out and provides the necessary optional inputs to test adjustments (increasing your monthly deposit, for example) to see how they alter your future odds of success.
As far as goal trackers go, Ally Invest Advisors does a good job and is comparable to the goal trackers of most other robo-advisors. While only one goal can be tracked per account, you can custom name it and suggestions are automatically provided to help you get back on track if you go off the rails.
These three views (performance, portfolio, and goal tracker) round out the primary tools offered.
All in all, while the Ally Invest Advisor offering is superior to those of several competitors such as E*TRADE Adaptive Portfolio, Fidelity Go, and Merrill Edge Guided Investing, it trails industry leaders such as Wealthfront, Betterment, and TD Ameritrade Essential Portfolios.
Notably absent are a robust retirement calculator, a third-party data importing function to beef up goal tracking, and a stand-alone mobile app. When you are logged into Ally Invest mobile, available for iOS and Android, the only view is a portfolio summary. There is no way to view your goal summary and performance progress or play with the goal tracker.
Overall, I was satisfied with the foundation but left wanting more.
Other Notes
If you decide to become a client of Ally Invest Advisors and already have an Ally Invest account, avoid the primary client website experience at all costs. It's very outdated, challenging to navigate, and should be skipped entirely. Instead, click the header link to load Ally Invest LIVE platform, which will eventually replace the entire legacy site. You'll thank me later.
Ally Invest Advisors does not offer tax loss harvesting.
Ally Invest Advisors does not offer tax loss harvesting, a feature that allows funds with losses to be sold to offset gains and reduce taxes. The strategy is beneficial for investors in taxable accounts and can, per the robo-advisors that offer it, improve overall portfolio performance.
Final Thoughts
In terms of cost, Ally Invest Advisors is on an equal footing with its industry competitors.
Unfortunately, though, the onboarding experience is poor, and while the basic functionality of LIVE is good, it trails industry leaders.
The bottom line? I do not recommend Ally Invest Advisors in 2018.
Related Guides
Methodology
To find the best robo-advisors we assessed, rated, and ranked eight different firms. Instead of relying on website information and marketing materials as most editorials do, we opened and funded an account with each robo-advisor to acquire a true client experience.
Reink Media Group (RMG) remains committed to providing transparent and unbiased reviews of various financial services and segments, including Robo-Investment Advisors ("RIA's"). Although exempt from registration as an investment advisor under the Investment Advisors Act of 1940, 15 U.S.C. §80b-1, et seq, RMG works tirelessly to ensure compliance with all applicable Security and Exchange Commission rules and regulations for entities which perform reviews and/or receive payments for advertising and solicitation. Please be advised that for purposes to this Review, RMG utilized a live account with actual funding which was later closed once the Review's test period was complete.
---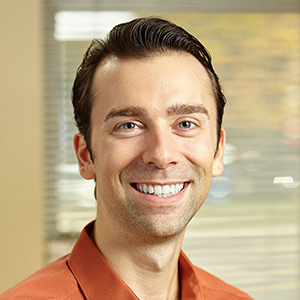 Reviewed by Blain Reinkensmeyer Blain heads research at StockBrokers.com and developed the site's annual review format, which broker executives consider the most thorough in the industry. He has placed over 1,000 stock, options, forex, and crypto trades since 2001.
---
Ratings Overall
*Ally Invest Advisors was not included in the latest annual review, as a result this data may not be up to date.
Summary
Cost
Investment Approach
Platforms & Tools
Compare Ally Invest Advisors
Find out how Ally Invest Advisors stacks up against other brokers.