Cobra Trading Review
The content portion of this Review was completed in February, 2013 in conjunction with the 2013 Broker Review.
As a small broker with less than a dozen staff members, Cobra Trading shines in its ability to personalize the broker-trader relationship. With price, execution and service mattering the most to hyperactive traders, Cobra Trading is competitive in the first two and specializes in the third. 
Being small, however, does have its drawbacks. None of the platforms Cobra Trading offers are built, nor managed in-house, and even the back-end client management software is outsourced. 
Any broker specializing in professional investing will negotiate over price, so the question becomes: Is Cobra outsourced?
Customer Service
Every team member at Cobra is capable of handling a support call, or any call for that matter. This is what differentiates Cobra from its competitors in our 2013 Broker Review: Lightspeed, Interactive Brokers, TradeStation and MB Trading.
With a small staff comes personalized service, remembering names and the like. Each support rep is well trained and passionate about what they do. They take their time with explanations and understand that every client matters.
CobraTrading placed second overall in Customer Service in our 2013 Review this year. Whether it is phone, email or live chat, Cobra has its clients covered.
Commissions & Fees
Don't let Cobra Trading's outdated and confusing website frustrate you our Cobra Trading Review has all the details on commissions and fees. 
First point to note: Cobra passes market rebates back on to the client, and with direct market access, this means complete control over costs for the savvy investor, adding liquidity with each trade.
As far as regular commission rates, equity trades run $.005 per share for those trading less than 250,000 shares per month, and $.004 per share for more than 250,000. Minimum ticket chart is $1.
Options are $.75 per contract with no volume discounts offered. Competitive, but still more expensive than Lightspeed and Interactive Brokers.
Platforms & Tools
As mentioned previously, Cobra Trading utilizes third-parties for all of its available platforms. While this does keep things simple for the Cobra staff (no headaches with coding), it is more costly for the client, as the platforms do not come free unless certain trading thresholds are met.
Of the four provided, three are desktop-based and one is web-based. The web-based is designed for newer investors with little experience, and considering Cobra Trading is a broker designed for professionals, we do not recommend it.
During our customer support testing, we asked which platform was most widely used, and CobraIQ (InstaQuote) was the answer. InstaQuote is robust and has all the niche functionality pros require, but beyond advanced charting, endless hotkeying and the like, InstaQuote is limited. In the war of desktop platforms, only two names reign supreme: TD Ameritrade's thinkorswim and TradeStation. 
Other Notes
Cobra Trading does not offer mobile trading, and research is virtually non-existent. Despite its drawbacks, however, Cobra Trading has managed to keep its doors open over the years, even with competitors being snatched up by bigger players, and DARTs (daily average revenue trades), being down substantially from their mid-2000s levels.
Closing Thoughts
Cobra Trading is an online broker that specializes in hyperactive trading and quality customer service. The broker uses its small size to deliver a consistent experience for its clients.
Size also has its disadvantages, and Cobra Trading outsources everything from back-end client management to the platforms traders trade on. Commissions are competitive for equities, but are easily beat by the competition for options. 
With larger, more experienced online brokers available, such as Lightspeed, MB Trading, TradeStation and Interactive Brokers, Cobra Trading is a small fish in a pond of sharks.
---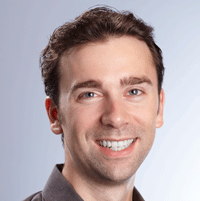 Reviewed by Blain Reinkensmeyer Blain heads research at StockBrokers.com and has been involved in the markets since placing his first stock trade back in 2001. He developed StockBrokers.com's annual review format six years ago which is respected by broker executives as the most thorough in the industry. Currently maintaining funded accounts with more than a dozen different US regulated online brokers, he's executed thousands of trades through his career and enjoys sharing his experiences through his personal blog, StockTrader.com.
---
Ratings Overall
*Cobra Trading did not participate in the 2016 Online Broker Review, as a result the following data may not be up to date.
Best in Class
This broker did not finish Best in Class.
Compare Online Brokers
Find out how Cobra Trading stacks up against other brokers.
---
Commissions & Fees
*Cobra Trading did not participate in the 2016 Online Broker Review, as a result the following data may not be up to date.
Commission Notes
Cobra Trading commissions structure details below. With Cobra Trading it is very important to look at there extra fees for trading which brings up the cost of placing average trades. This includes software fees and access to data.
There are four total platforms offered by Cobra Trading: RediPlus ($250 monthly fee waived if you trade 250,000 shares per month), RealTick ($250 monthly fee waived if you trade 250,000 shares per month), RealTick Express ($150 monthly fee waived if you trade 150,000 shares per month), and Sterling Trader Pro ($200 monthly fee waived if you trade 200,000 shares per month).
Stock Trades
- All pricing is per-share with discounts available for trading higher volume each month:
Per Share rate (Monthly Volume): $0.004 (Under 250,000 shares), $0.0035 (250,000 - 1,000,000 shares), $0.003 (1M - 2M), $0.003 (2M - 10M). $1 minimum charge. All trades plus/minus applicable market center fees.
Options Trades
- $.50 per contract (0 - 2,000 contracts per month), $.40 per contract (2,001 - 10,000 contracts per month), and $.30 per contract (10,000+ contracts per month).
Mutual Funds
- Mutual funds are not currently offered.
International Trading
- International Trading are not currently offered.
For Cobra Trading's latest pricing,
see their website
.
Trade Commissions Breakdown
Stock Trade Fee (flat)*
$5.00
Stock Trade Fee (per share)*
$0.0100
Options Per Contract Fee*
$0.95
Options Exercise Fee
$0.95
Options Assignment Fee
$0.95
Mutual Fund Trade Fee
$25.00
Broker Assisted Trades Fee
$5.00
Minimum Deposit
$500.00
Margin Rates
$25,000.00 to 49,999.99
-1.00%
$50,000.00 to $99,999.99
-1.00%
$100,000.00 to $249,999.99
-1.00%
$250,000.00 to $499,999.99
-1.00%
$500,000.00 to $999,999.99
-1.00%
Above $1,000,000.00
-1.00%
Miscellaneous Fees
IRA Annual Fee
$35.00
IRA Closure Fee
$0.00
Returned ACH Fee
$25.00
Returned Wire Fee
$25.00
Stock Certificate Processing Fee
$0.00
Stock Certificate Delivery Fee
$0.00
Paper Statement Fee
$2.00
Paper Confirmation Fee
$3.00
Domestic Wire Fee
$20.00
International Wire Fee
$50.00
---
Account Features
*Cobra Trading did not participate in the 2016 Online Broker Review, as a result the following data may not be up to date.
Offering of Investments
Customer Service
Platforms & Tools
Research
Education
Mobile Trading
Banking
Active Trading
Compare Cobra Trading
Select one or more of these brokers to compare against Cobra Trading.