Interactive Brokers Review
The content portion of this Review was completed on February 17th, 2015 in conjunction with the 2015 Broker Review.
Interactive Brokers (IBKR) is known primarily for two key elements: international investing and highly competitive commission rates. While there are some catches to its competitive commissions offering, which will be broken down in the review below, the broker is worth close consideration.
By presenting a portal through which clients can trade on more than 100 market centers in 24 countries, and deal in stocks, options, ETFs, futures, forex, and bonds, Interactive Brokers has something to offer any seasoned investor who has at least $10,000 ($110,000 for portfolio margin accounts).
Commissions & Fees
All investors want competitive commissions, and active traders are no exception. With this in mind, and because Interactive Brokers caters particularly for hyperactive traders and institutions, keeping commissions low is their No. 1 priority.
Starting with margin rates, Interactive Brokers offers the lowest rates in the industry. Rates vary from 1.60% down to a staggering 1.15% for clients who hold more than $1 million with the brokerage.
New clients should be aware of the miscellaneous fees and minimums with Interactive Brokers. In a nutshell, spend at least $30 in commissions each month and you are in the clear; otherwise, charges for inactivity can reach up to $20 or more. A full breakdown can be found on the Commissions & Fees tab in the navigation menu above this review.
Stock trades run at $.005 per share with the flat-rate structure ($1 minimum). Alternatively, the Cost Plus structure, which starts at $.0035 per share, can be used, but does not cover exchange, regulatory, clearing, and transaction costs. Some math will reveal that for small order sizes, i.e., several hundred shares, Interactive Brokers is a fantastic deal. Trade several thousand shares or more though, and Interactive Brokers quickly becomes pricey.
Options are $.70 per contract with no minimums, and active options traders will enjoy that exercise and assignments that are practically free. 
| | Interactive Brokers | Lightspeed Trading | TradeStation | OptionsHouse | SogoTrade |
| --- | --- | --- | --- | --- | --- |
| Stock Trade Fee (flat) | N/A | $4.50 | $9.99 | $4.95 | $5.00 |
| Stock Trade Fee (per share) | $0.005 | $0.006 | $0.01 | N/A | N/A |
| Options Base Fee | $0.00 | $0.00 | $0.00 | $4.95 | $5.00 |
| Options Per Contract Fee | $0.70 | $0.60 | $1.00 | $0.50 | $0.50 |
| Commissions & Fees | | | | | |
The only x-factor when trading through Interactive Brokers is that they do internalize options trades. While routing and rebates can be controlled under Cost-Plus pricing and the site claims their smart-order routing consistently achieves aggressive price improvement, we do not have enough data to say whether the quality of executions is actually superior to its competitors.
Customer Service
One noticeable weak spot in Interactive Brokers' offering is its customer service. During our testing, we found support to be consistently poor, both via phone and email.
During phone testing for this review, we were connected to a rep within one minute several times, one call took several minutes to connect, and another took multiple attempts that ended in failure. Once connected, reps had different levels of experience and courteousness. For example, on only one occasion were we ever asked if we had any further questions before concluding the call.
When it came to email support, the experience was inconsistent. In testing for this year's review, one of our email tests received a response within an hour, but for two others it took more than two days to receive a response. Responses were also all over the board, with one receiving our highest marks and most of the others being good or just ok.
Additionally, 24-hour support should not be confused with 24/7. Phone support is not available on Saturdays. Furthermore, phone support hours are not 24 hours a day. When we inspected the website, we discovered that the hours of operation depend on your regional location.
Platforms & Tools
The flagship platform Interactive Brokers offers is its Trader Workstation (TWS). The platform is set up to trade everything under the sun, including global assets, and to be used by those with ample market experience. New traders beware: This platform is not built for you. Instead, we recommend using the HTML browser-based IB WebTrader or Mosaic within TWS.
Because Interactive Brokers supports so many investment types and international currencies, the broker had to rethink order and watch list management. What they came up with, which by no means is easy to adjust to, is truly a work of art. The best way to describe it is to think of an Excel workbook. Columns are optional data fields (160 to be exact), and rows can be any security imaginable. Everything streams seamlessly and trades can be made straight from it.
There is one usability disadvantage that comes from supporting so many investment types, and that is pulling up quotes or trading securities. Even typing in AAPL for Apple yields a slew of possible matches, which can be overwhelming for unseasoned investors.
Since TWS is difficult to master, Interactive Brokers began building out Mosaic, a more user-friendly version of Classic TWS. Both can be run at the same time, which can be confusing if you are not used to the platform; however, once you get the hang of it, it isn't too bad.
Originally, clients could only place simple trades, view charts, have a watch list, and perform other basic actions. Over the years, Interactive Brokers has ported many of the legacy features and functionality over to Mosaic, and today it is nearly 100% standalone.
There is a variety of other TWS tools that are not covered within this review. Algo trading, Options Strategy Lab, Volatility Lab, Risk Navigator, Strategy Scanner, and social sentiment analysis, to name a few, are all available within TWS. The broker is built for trading with a staggering 63 different order types available for clients. While TWS is no thinkorswim by TD Ameritrade or TradeStation, the platform is very impressive in its own right. All data considered, Interactive Brokers earned 4.5 stars for Platforms and Tools.
Other Notes
Interactive Brokers offers little to no research. The broker does offer a good variety of education, but overall we found it to be just okay.
Mobile trading with Interactive Brokers is mostly an enjoyable experience. On the iPhone app, we did not like the limited technical study options available for charting or the lack of watch list syncing. However, we greatly appreciated the streaming real-time data throughout the app, alongside the extensive order entry capabilities.
Interactive Brokers' complete offering of investments is fantastic. The range of offerings covers not just trading in market centers around the world, but trading in general, as Interactive Brokers supports equities, options, futures, forex, fixed income, CFDs, futures options, and more. The lone weak spot is in the mutual funds arena as Interactive Brokers makes only 2,771 funds available for purchase (the broker launched a new tool in 2014, Mutual Fund Replicator, to help clients find ETF replacements for any mutual fund they are considering). Regardless, Interactive Brokers earned the No 1 rank for Offering of Investments.
Final Thoughts
With highly competitive commission rates, more than 50 different order types, staggering low margin rates, support for every investment imaginable, trading in more than 100 international markets, and an adaptive trade platform suitable for any pro, Interactive Brokers has quite the offering for investors who fit into its target mold.
---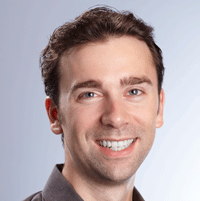 Reviewed by Blain Reinkensmeyer Blain heads research at StockBrokers.com and has been involved in the markets since placing his first stock trade back in 2001. He developed StockBrokers.com's annual review format six years ago which is respected by broker executives as the most thorough in the industry. Currently maintaining funded accounts with more than a dozen different US regulated online brokers, he's executed thousands of trades through his career and enjoys sharing his experiences through his personal blog, StockTrader.com.
---
Ratings Overall
*Interactive Brokers did not participate in the 2016 Online Broker Review, as a result the following data may not be up to date.
Best in Class
This broker did not finish Best in Class.
Commissions & Fees
Offering of Investments
Platforms & Tools
Mobile Trading
Active Trading
Options Trading
Commissions & Fees
Platforms & Tools
Mobile Trading
Active Trading
Commissions & Fees
Mobile Trading
Active Trading
Compare Online Brokers
Find out how Interactive Brokers stacks up against other brokers.
---
Commissions & Fees
*Interactive Brokers did not participate in the 2016 Online Broker Review, as a result the following data may not be up to date.
Commission Notes
To open an account with Interactive Brokers there is a $10,000 minimum ($110,000 min required for portfolio margin). If client does not spend at least $10 in commissions per month they will be charged the difference. Additionally, there is a fee of $10 charged for real-time quotes each month which is waived if atleast $30 in commissions is spent. As of December 1st, 2014, clients are now also required to pay $1.50 per month for NASDAQ, NYSE, and AMEX equities quote data. This $4.50 per month cannot be waived with commission spend. Lastly, Interactive Brokers currently does not pay interest on any positive (free) cash balances for US ($) clients.
Stock Trades
- Standard fixed pricing US stock trades run $.005 per share with a minimum of $1.00 and a maximum of 0.5% of trade value. Several examples of how this commission structure is calculated are seen below:
100 shares of a $50 per share stock = 100 x .005 = $1.00 (this trade meets the minimum of $1.00)
1,000 shares of a $50 per share stock = 1000 x .005 = $5.00 (this trade price is the cost of 1,000 shares *.005 per share)
1,000 Shares @ USD 0.50 Share Price = $2.50 (this trade meets the maximum commission of .5% of total trade value, or .5% x $500, and thus does not cost $5.00)
For traders who want are comfortable managing their own routes to minimize exchange costs or maximize exchange rebates, Interactive Brokers also offers a tiered pricing structure. Rates start at $0.0035 per share when trading less than 300,000 shares per month and drop as low as $.0005 per share when trading over 100,000,000 each month.

Broker assisted trades are offered at $.01 per share with a minimum order price of $100. It should also be noted that Interactive Brokers charges inactivity fees if certain commissions thresholds (monthly spend) is not met. For regular accounts if $10 is not spent per month in commissions then the difference will be charged (ie if you spend $5, then $5 would be charged). For those under 25 this minimum is $3 per month. Lastly, for clients with less than $2,000 in portfolio value, the minimum is $20 per month.

Options Trades - For options trades, the standard rates are also tiered. For an investor trading less than 10,000 contract per month having their trades routed using the Interactive Brokers Smart Routed system (default), their are three tiers based on the price of the contract itself. These tiers are broken down below (exchange and regulatory fees may also apply):
Contract price less greater than $.10 = $.70 per contract with a $1.00 minimum and no maximum.
Contract price less than $.10 but greater than $.05 = $.50 per contract with a $1.00 minimum and no maximum.
Contract price less than $.05 = $.25 per contract with a $1.00 minimum and no maximum.
And for options traders who want to directly route their trade options orders, they can do so at a price of $1.00 per contract.

Mutual Funds - Only non-loaded Mutual funds are supported. Each trade costs $14.95. Initial purchase must be atleast $3,000.

Other Investments - Interactive Brokers also offers futures trading (all types), bonds, and forex trading. For more information on these investments please visit the website.
Trade Commissions Breakdown
Stock Trade Fee (flat)*
N/A
Stock Trade Fee (per share)*
$0.0050
Options Per Contract Fee*
$0.70
Options Exercise Fee
$0.00
Options Assignment Fee
$0.00
Mutual Fund Trade Fee
$14.95
Broker Assisted Trades Fee
$30.00
Minimum Deposit
$10,000.00
Margin Rates
$25,000.00 to 49,999.99
1.91%
$50,000.00 to $99,999.99
1.91%
$100,000.00 to $249,999.99
1.61%
$250,000.00 to $499,999.99
1.61%
$500,000.00 to $999,999.99
1.61%
Above $1,000,000.00
1.41%
Miscellaneous Fees
IRA Annual Fee
$30.00
IRA Closure Fee
$0.00
Returned ACH Fee
N/A
Returned Wire Fee
N/A
Stock Certificate Processing Fee
N/A
Stock Certificate Delivery Fee
N/A
Paper Statement Fee
N/A
Paper Confirmation Fee
N/A
Domestic Wire Fee
$10.00
International Wire Fee
$10.00
---
Account Features
*Interactive Brokers did not participate in the 2016 Online Broker Review, as a result the following data may not be up to date.
Offering of Investments
Customer Service
Platforms & Tools
Research
Education
Mobile Trading
Banking
Active Trading
Compare Interactive Brokers
Select one or more of these brokers to compare against Interactive Brokers.