Best Trading Platforms 2021
The StockBrokers.com 2021 Review (11th annual) took three months to complete and produced over 40,000 words of research. Here's how we tested.
Do you want to buy shares of stocks like Apple (AAPL), Facebook (FB), Netflix (NFLX), or Tesla (TSLA)? If so, you'll need to set up a trading account with an online broker.
Every stock trading platform is unique. And now – with every broker offering $0 stock and ETF trades – deciding which one to use comes down to differences in the overall trading experience. Investment options, trading tools, market research, beginner education, customer service, and ease of use are all factors investors should consider when choosing a broker.
Having led these annual reviews for the past 11 years, I have seen the industry evolve firsthand. I placed my first stock trade when I was just 14 years old. (It was Starbucks.) Today, at 34, my lifelong tally of trades is now more than 2,500.
I geek out over every aspect of the trading experience, which is why our review process is so exhaustive. This year we measured more than 250 individual variables. I couldn't have done this alone, though. Big thanks to my teammates Steven Hatzakis, Jessica Hoelscher, and Joey Shadeck, along with the rest of our awesome editorial staff.
Best Trading Platforms 2021
Here are the best online brokers for 2021, based on 256 variables.
Other Trading Platforms
In addition to our top five trading platforms for 2021, we reviewed six others: Merrill Edge, Firstrade, Ally Invest, TradeStation, Webull, and Robinhood. Here's our high-level takeaways for each. To dive deeper, read our reviews.
2021 Overall Ranking
Here's the Overall rankings for the 11 online brokers who participated in our 2021 Review, sorted by Overall ranking.
Note: Due to the pandemic and extensive market volatility, Customer Service was not scored as a main category.
2021 Industry Awards
For the StockBrokers.com 2021 Review, all online broker participants were assessed on 256 different variables, with 2,816 data points collected in total. Here are the 2021 main category, secondary category, and industry award winners. Here's how we tested.
What is the best stock broker for beginners?
Based on over 30 variables, the best stock broker for beginners is TD Ameritrade. Alongside paper (practice) trading, TD Ameritrade offers the largest and most diverse selection of educational content. Highlights include over 200 videos, progress tracking, quizzes, and over 100 monthly webinars, among others.
Which online broker has the lowest fees?
When it comes to buying stocks online, our research found Fidelity has the lowest fees overall. Fidelity is the only online brokerage to offer $0 stock trades and not accept payment for order flow (PFOF). Since every broker offers free stock trades, hidden costs matter.
Which online trading platform is best?
Online trading platforms come in one of three forms: desktop (download), web (browser), and mobile (app). After testing 11 brokers and collecting 2,816 data points, we found that TD Ameritrade has the best desktop trading platform, E*TRADE has the best web trading platform, and Fidelity has the best stock trading app.
Summary
To recap, here are the best trading platforms overall for 2021.
Read Next
Explore our other online trading guides:
Methodology
For the StockBrokers.com 11th annual best trading platforms review published in January 2021, a total of 2,816 data points were collected over three months and used to score brokers. This makes StockBrokers.com home to the largest independent database on the web covering the online broker industry.

Participation is required to be included. Each broker completed an in-depth data profile and offered executive time (live in person or over the web) for an annual update meeting. Our rigorous data validation process yields an error rate of less than .001% each year, providing site visitors quality data they can trust. Learn more about how we test.
More from the editor
Alongside the StockBrokers.com Annual Review, our fifth annual forex brokers review, which included 27 forex brokers, was also published on our sister site, ForexBrokers.com. Finally, be sure to check the latest financial advisor ratings, which you can view on investor.com.
About the Author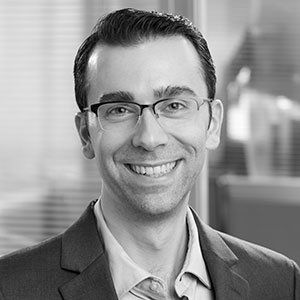 Blain Reinkensmeyer As Head of Research at StockBrokers.com, Blain Reinkensmeyer has 20 years of trading experience with over 1,000 trades placed during that time. Referenced as a leading expert on the US online brokerage industry, Blain has been quoted in the Wall Street Journal, The New York Times, the Chicago Tribune, and Fast Company, among others.