E*TRADE Review
Advertiser Disclosure
×
Advertiser Disclosure
×
StockBrokers.com helps investors like you across the globe by spending over 1,000 hours each year testing and researching online brokers. You support us through our independently chosen links, which may earn us a commission. This does not impact our completely unbiased research, which is respected by broker executives as the most thorough on the web. Thank you for your support.
The StockBrokers.com annual review (9 years running) takes six months to complete and produces over 30,000 words of research each year. Here's how we test. If you use our links to open an account, we may get a commission. Thank you for supporting our research.
E*TRADE, founded in 1982, is an online broker that services several million customers. With its flagship platform, Power E*TRADE, E*TRADE charges $6.95 for stock trades and $6.95 + $.75 per contract for options trades, with additional discounts available for active traders.
E*TRADE is far from being the least expensive brokerage, but the company continues to invest in its overall customer experience and provide value in multiple areas, despite a higher price tag per trade.
Overall Summary
While E*TRADE may not offer the cheapest trades, the Power E*TRADE platform is excellent for options trading, and the broker offers two great mobile apps.
Benefits
Excellent mobile apps lead the industry in features offered.
The Power E*TRADE web platform is my favorite web-based platform.
Well-rounded customer experience.
Considerations
Even with qualifying discounts for active trading, E*TRADE is expensive.
Research is thorough but trails industry leaders in the area of in-house market commentary and analysis.
Certain areas of the website are outdated and need to be modernized.
Promo Offer:
Trade commission-free for 60 days & get up to $600. Join E*TRADE today! Learn More
Commissions & Fees
While mostly competitive with its other full-service broker competitors, such as TD Ameritrade, Fidelity, and Charles Schwab, E*TRADE is not an ideal choice for investors seeking deeply discounted commissions.
Benefits
Closing any short options priced at 10 cents or less is free.
Active traders can get their rate as low as $4.95 if they make 30-plus trades per quarter. Under this tier, options trades are also reduced to $4.95 + $0.50 per contract.
No additional fees for trading penny stocks.
Considerations
$6.95 per stock trade (base rate) is among the highest in the industry.
When trading during pre and post market hours, an ECN fee of $.005 per share is added to the regular commission rate.
Further Reading
E*TRADE
| Feature | E*TRADE |
| --- | --- |
| Minimum Deposit | $500.00 |
| Stock Trade Fee (per trade) | $6.95 |
| Options Base Fee | $6.95 |
| Options Per Contract Fee | $0.75 |
| Mutual Fund Trade Fee | $19.99 |
| Commission-Free ETFs | 295 |
View all 23 data points
Platforms & Tools
Power E*TRADE (previously OptionsHouse) lacks depth with certain features active stock traders want. Nevertheless, it delivers a great experience for options traders, thanks to its clean design and unique tools, such as Spectral Analysis.
Benefits
Built as a web-based platform, Power E*TRADE innovates and delivers speed, ease of use, and the tools needed for options traders to succeed. Once again in our 2019 Review, Power E*TRADE won our award, "Best Web-Based Platform."
Power E*TRADE's charting engine is powered by Chart IQ, an excellent third-party provider of HTML 5 charts. Highlights include extremely smooth panning and zooming, integrated Recognia technical analysis, 118 optional technical indicators, and 33 drawing tools.
For newer investors, there isn't a better platform on which to learn how to trade options. For example, using the Snapshot Analysis tool, not only is Risk/Reward completely broken down with smiley faces to translate the risks and rewards, but key events to watch out for are listed alongside a P&L chart. It's a work of art.
Considerations
While E*TRADE Pro, the broker's downloadable active trader desktop platform, is technically still available, the platform is hidden to new customers. To gain access, customers must write to support and meet strict requirements, including placing at least 30 stock or options trades per quarter or having a portfolio balance of $250,000. Fortunately, Power E*TRADE offers most of Pro's features already.
Power E*TRADE's charts do not support saving custom study sets, nor can you save custom chart profiles (think preset time periods and bar types, among other settings).
Despite a clean design, multitasking is limited. For example, you cannot run multiple charts within the platform directly; instead, each chart opens in a new browser window. Little nit-picky usability features are key areas in which TD Ameritrade thinkorswim and Tradestation outshine Power E*TRADE.
Gallery
Further Reading
E*TRADE
| Feature | E*TRADE |
| --- | --- |
| Web Platform | Yes |
| Desktop Platform (Windows) | Yes |
| Watch Lists - Total Fields | 125 |
| Charting - Drawing Tools | 33 |
| Charting - Indicators / Studies | 118 |
| Option Chains - Total Columns | 30 |
| Streaming TV | Yes |
| Paper Trading | Yes |
View all 59 data points
Research
Considering the price per trade, E*TRADE's research experience is thorough and provides investors with what they need to succeed. That said, E*TRADE's site needs a design overhaul.
Benefits
For investors who value analysts' recommendations, E*TRADE offers consensus ratings from multiple third parties, including breakdowns from individual analysts via TipRanks.
Charting on the website includes the Trefis price estimate right on the chart, with a quick link to view Trefis's full analysis.
Screeners are provided on its website for stocks, options, ETFs, mutual funds, and bonds. Each has its highlights and drawbacks. For example, the stock screener includes filtering by third-party ratings from all of its research partners, which is great to see; however, the interface needs a facelift.
Considerations
The entire research area of the website looks outdated, which can make conducting research cumbersome. When it comes to usability and modern design, we prefer Fidelity.
E*TRADE provides in-house market commentary and analysis (articles), but trails its closest competitors. Live broadcasting is also absent, an area in which both TD Ameritrade and Charles Schwab excel.
Gallery
E*TRADE
| Feature | E*TRADE |
| --- | --- |
| Research - Stocks | Yes |
| Stock Research - Reports | 4 |
| Research - ETFs | Yes |
| Research - Mutual Funds | Yes |
| Research - Pink Sheets / OTCBB | Yes |
| Research - Fixed Income | Yes |
| Research - Futures | Yes |
| Research - Forex | No |
View all 60 data points
Customer Service
To score Customer Service, StockBrokers.com partners with customer experience research group Confero to conduct phone tests from locations throughout the United States. For our 2019 Broker Review, 300 customer service tests were conducted over ten weeks.
Results
Average Connection Time: <1 minute
Average Net Promoter Score: 8.8 / 10
Average Professionalism Score: 8.6 / 10
Overall Score: 8.78 / 10
Ranking: 3 rd (16 brokers)
Mobile Trading
In our 2019 Review, E*TRADE once again placed first because its apps, E*TRADE Mobile and Power E*TRADE Mobile, are easy to use and feature-rich. My recommendation: use E*TRADE mobile for stock trading and Power E*TRADE Mobile for options trading.
Benefits
Both apps are supported in iOS and Android, while E*TRADE Mobile also supports the Apple Watch.
E*TRADE Mobile has a handful of features few other brokers offer: streaming live Bloomberg TV, level II quotes, customized stock screening, third-party research ratings, and a customizable dashboard, among others.
Charting is a clean experience on Power E*TRADE, thanks to the fact that ChartIQ, the same engine that runs the charting experience on web-based Power E*TRADE, is used.
Considerations
While E*TRADE Mobile has measurably more functionality, Power E*TRADE Mobile is far more modern and built using the latest mobile standards. Fortunately, both apps are easy to use.
Charting still lags behind industry standards in the availability of technical studies. Only 11 indicators are supported in Power E*TRADE Mobile (10 in E*TRADE Mobile), which is well below the industry average of over 30.
Gallery
Further Reading:
E*TRADE
| Feature | E*TRADE |
| --- | --- |
| iPhone App | Yes |
| Android App | Yes |
| Apple Watch App | Yes |
| Watch List Syncing | Yes |
| Stock Alerts - Basic Fields | Yes |
| Charting - After Hours | Yes |
View all 52 data points
Offering of Investments
E*TRADE provides everything an investor would come to expect from a full-service brokerage.
Benefits
All investment vehicles offered, from stocks and options to bonds, banking products, and financial-planning services.
Considerations
The only notable offerings E*TRADE lacks include international trading and forex trading, both of which are uncommon among US-based brokerages.
Further Reading
E*TRADE
| Feature | E*TRADE |
| --- | --- |
| Stock Trading | Yes |
| OTCBB / Pink Sheets | Yes |
| Options Trading | Yes |
| Complex Options Max Legs | 4 |
| Futures Trading | Yes |
| Forex Trading | No |
| Mutual Funds (No Load) | 6266 |
| Advisor Services | Yes |
View all 40 data points
Education
While E*TRADE relies mostly on third-party content providers, it provides a thorough learning center that competes with the best brokerages in the industry.
Benefits
All investing topics covered, from stock trading to retirement.
At least nine free webinars offered each month to customers. Webinars are also archived for viewing on demand.
Content is well-organized, including by type, topic, and skill level.
Considerations
No progress tracking available to track the educational content you've completed or where you last left off.
E*TRADE does not offer a physical or digital educational publication for customers to subscribe to.
Further Reading:
E*TRADE
| Feature | E*TRADE |
| --- | --- |
| Has Education - Stocks | Yes |
| Has Education - ETFs | Yes |
| Has Education - Options | Yes |
| Has Education - Mutual Funds | Yes |
| Has Education - Fixed Income | Yes |
| Has Education - Retirement | Yes |
View all 19 data points
Banking
Besides trading, E*TRADE also offers essential banking services.
Benefits
E*TRADE Bank is a registered member of the Federal Deposit Insurance Corporation (FDIC), which insures bank deposits up to $250,000.
Banking services include checking accounts with no ATM fees, high-yield savings accounts, and debit cards.
30 branch offices are available across the United States.
Considerations
Compared to leader Bank of America Merrill Edge, E*TRADE doesn't come close to competing. That said, FDIC-insured banking is rare in the online brokerage industry.
E*TRADE's FDIC-insured high-yield savings accounts charge a $10 per month minimum fee for balances under $1,000. The monthly fee can also be waived if certain conditions are met.
E*TRADE's FDIC-insured checking accounts charge a $15 per month minimum fee for balances under $5,000. The monthly fee can also be waived if certain conditions are met, such as setting up and maintaining a direct deposit of $200 or more per month.
Further Reading
E*TRADE
| Feature | E*TRADE |
| --- | --- |
| Member FDIC | Yes |
| Checking Accounts | Yes |
| Savings Accounts | Yes |
| Credit Cards | No |
| Mortgage Loans | No |
| Retail Locations | 30 |
View all 12 data points
Final Thoughts
E*TRADE is an industry leader in its mobile and options trading offerings and continues to innovate, thanks primarily to its acquisition of OptionsHouse in 2016 (now Power E*TRADE). While E*TRADE is pricier than most, overall it provides a well-rounded offering.
Regardless of your investing style, E*TRADE is a reliable, full-service broker that gives its competitors a run for their money.
For our 2019 Review we assessed, rated, and ranked 16 different online brokers over a period of six months. How we test.
---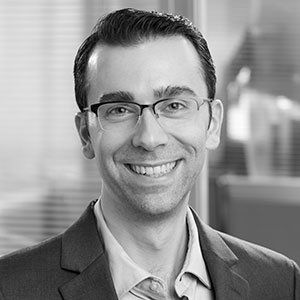 About the author: Blain Reinkensmeyer As Head of Research at StockBrokers.com, Blain Reinkensmeyer has 18 years of trading experience with over 1,000 trades placed during that time. Referenced as a leading expert on the US online brokerage industry, Blain has been quoted in The New York Times, Forbes, and the Chicago Tribune, among others.