StockBrokers.com is committed to the highest ethical standards and reviews services independently. Advertiser Disclosure
E*TRADE Review
Founded in 1982 as one of the first online brokerages in the United States, E*TRADE highlights include $0 trades, two excellent mobile apps, and the Power E*TRADE platform, which is great for beginners, active trading, and options trading.
Top Takeaways for 2021
After spending three months testing 11 of the best online brokers for our 11th Annual Review, here are our top findings on E*TRADE:
The Power E*TRADE platform (available as a web platform and mobile app) offers a sleek design and a diverse selection of trading tools. This combination of usability and depth drove E*TRADE to the top of our scoring, winning No. 1 awards for Best Web Trading Platform, Best Trader App, and Best for Options Trading.
E*TRADE also finished Best in Class (top 5) for Offering of Investments, Active Trading, Futures Trading, and IRA accounts.
While education isn't quite as thorough as some of its close competitors, E*TRADE's ease of use makes it a viable option for beginners.
Overall Summary
| Feature | E*TRADE |
| --- | --- |
| Overall | |
| Commissions & Fees | |
| Platforms & Tools | |
| Research | |
| Mobile Trading Apps | |
| Offering of Investments | |
| Education | |
| Ease of Use | |
Commissions and Fees
At E*TRADE, regular stock and ETF trades are $0 and option trades run $0 + $.65 per contract.
Pre and Post hours: When trading during pre and post-market hours, an ECN fee of $.005 per share is added to the regular commission rate, which is a fee none of E*TRADE's competitors charge.
Penny stocks: Unlike Fidelity and Charles Schwab, who both charge no commission ($0) for penny stocks, E*TRADE charges $6.95.
Streaming market data: While there is no fee for real-time streaming quotes, E*TRADE requires a $1,000 minimum balance for streaming quotes to be enabled.
E*TRADE pricing summary:
| Feature | E*TRADE |
| --- | --- |
| Minimum Deposit | $0.00 |
| Stock Trades | $0.00 |
| Penny Stock Fees (OTCCB) | $6.95 |
| ETF Trade Fee | $0.00 |
| Options (Base Fee) | $0.00 |
| Options (Per Contract) | $0.65 |
| Futures (Per Contract) | $1.50 |
| Mutual Fund Trade Fee | $19.99 |
| Broker Assisted Trade Fee | $25.00 |
Platforms and Tools
Built as a web-based platform, Power E*TRADE innovates and delivers speed, ease of use, and the tools needed for traders to succeed. Once again, in our 2021 Review, Power E*TRADE won our award, "Best Web-Based Platform." E*TRADE also took our top spot for options trading.
Charting: Power E*TRADE's charting engine is powered by Chart IQ, an excellent third-party provider of HTML 5 charts. Highlights include extremely smooth panning and zooming, integrated Trading Central (Recognia) technical analysis, 114 optional technical indicators, and 32 drawing tools. To uncover flaws, we had to get picky. For example, running multiple concurrent charts can be a bit cumbersome compared to the preset grid functionality offered by TD Ameritrade's thinkorswim platform.
Options trading: For casual and active options traders, Power E*TRADE offers the perfect blend of usability, excellent tools (screening via StrategySEEK, scanning via LiveAction), and seamless position management (custom grouping, real-time streaming greeks, risk analysis, and more). And, for newer investors, there isn't a better platform than Power E*TRADE on which to learn how to trade options. For example, using the Snapshot Analysis tool, not only is Risk/Reward translated with smiley faces, but key events to watch out for are also listed alongside a P&L chart. It's a work of art.
Futures Trading: Like options trading, Power E*TRADE also provides a great experience for trading futures. Multiple futures ladders can be run at once, orders can be fired off with ease thanks to the Quick Trade widget, and like options, managing positions is a breeze.
Gallery
Research
E*TRADE provides everyday investors everything they need to conduct in-depth market analysis across stocks, ETFs, mutual funds, bonds, and more. That said, when compared to category leaders, E*TRADE trails in the areas of website design and in-house market commentary.
Pros: Alongside five third-party research report options for stocks, E*TRADE offers consensus ratings from multiple third-parties, including breakdowns from individual analysts via TipRanks. Also, charting on the website includes the Trefis price estimate right on the chart, with a quick link to view Trefis's full analysis. There is also content from E*TRADE's in-house staff, including the Market Happenings and Daily Insights series, and Bloomberg TV is available from within the web platform.
Cons: When it comes to usability and modern design, E*TRADE's screening and quote experiences do not quite stack up to the hand-crafted experiences of Fidelity and Charles Schwab. Also, while E*TRADE provides in-house market commentary and analysis (articles), it trails its closest competitors in quality, depth, and quantity. Finally, live broadcasting is absent, which is an area where both TD Ameritrade and Charles Schwab excel.
Gallery
Mobile Trading
In our 2021 Review, E*TRADE once again shined because its apps, E*TRADE Mobile and Power E*TRADE Mobile, are easy to use and feature-rich. My recommendation: use E*TRADE mobile for stock trading and Power E*TRADE Mobile for options and futures trading.
E*TRADE Mobile: E*TRADE Mobile is beginner-friendly and focuses on what matters most to casual investors: portfolio management, quotes, watch lists, market research, and trading. Watch lists are fully customizable and streaming ($1,000 minimum balance required). Meanwhile, quotes include both basic and advanced charts, price alerts, news, and additional research such as third-party reports. Speaking of research, I was pleased to find that E*TRADE Mobile included Bloomberg TV and basic trade idea screeners for stocks, ETFs, and even mutual funds (screeners are uncommon for mobile apps).
Power E*TRADE Mobile: While designed for more advanced trading, Power E*TRADE is actually easy to use thanks to its modern design and platform layout. You can switch between advanced multi-legged options trading with numerous pre-defined strategies available, to streaming Bloomberg TV, and futures trading. Other advanced tools include the Live Action feature that helps you find potential investment opportunities with pre-defined options screeners categorized by unusual activity, volatility, or technical patterns.
Mobile charting: Charting is a clean experience on Power E*TRADE, thanks to the fact that ChartIQ, the same engine that runs the charting experience on web-based Power E*TRADE, is used. That said, depth varies by app. While Power E*TRADE Mobile provides 108 indicators, E*TRADE Mobile offers ten. Indicator differences aside, panning, zooming, and conducting high-level analysis are all extremely user-friendly.
Gallery
Offering of Investments
E*TRADE provides everything an investor would come to expect from a full-service brokerage. All investment vehicles offered, from stocks and options to bonds, and financial-planning services through E*TRADE Capital Management. Banking services are offered through E*TRADE Bank, while futures trading is provided through E*TRADE Futures LLC.
The only notable offerings E*TRADE lacks include international trading and forex trading, both of which are uncommon among US-based brokerages.
Does E*TRADE offer crypto?
No, E*TRADE does not currently offer cryptocurrency trading.
Education
E*TRADE's educational offering is a mixed bag. There is a lot of content, but the website is difficult to navigate.
Pros: Relying mostly on third-party content providers, E*TRADE provides a thorough selection of educational content. All investing topics are covered, from stock trading to retirement, with dozens of articles across more than ten thematic categories. There are also at least 25 free webinars offered each month, and archived recordings are available.
Cons: Overall, E*TRADE's learning experience left us disappointed and wanting more education for beginner investors. All educational content is organized by topic in a "Library." Once you select a topic, there are no preset flows or progress tracking. Yes, there is a lot of content, but if you easily can't find what you're looking for and it isn't engaging, then it won't get used. Additionally, video content is sparse.
Gallery
Banking
Besides trading, E*TRADE also offers essential banking services with 30 branch office locations across the US. Banking services include checking accounts with no ATM fees, high-yield savings accounts, and debit cards. E*TRADE Bank is a registered member of the Federal Deposit Insurance Corporation (FDIC), which insures bank deposits up to $250,000.
Compared to leader Bank of America Merrill Edge, E*TRADE doesn't come close to competing. That said, FDIC-insured banking is rare in the online brokerage industry.
Final Thoughts
E*TRADE is an industry leader in its mobile, web, and options trading (thanks to Power E*TRADE) offerings and continues to innovate each year. Overall, E*TRADE provides a well-rounded offering that will satisfy the majority.
Regardless of your investing style, E*TRADE is a reliable, full-service broker that sets the bar high for its competitors.
Is E*TRADE any good?
E*TRADE ranks highly in several key categories compared to the best online stock brokers in the U.S., making it a great choice for most investors.
E*TRADE was founded in 1982 and has a longstanding market share as a U.S. brokerage, servicing nearly 6 million retail accounts and over 1 million trades daily, per its latest regulatory filing before being acquired by Morgan Stanley in October 2020.
Is E*TRADE good for beginners?
E*TRADE is a good choice for beginners thanks to its easy-to-use trading platforms for web and mobile, and a variety of educational materials that can help accelerate your learning.
One of the best all-around web platforms, Power E*TRADE will suit the needs of not only beginners but of most traders, as its intelligent design has an almost perfect balance of richness of features and ease of using them.
E*TRADE also offers the Power E*TRADE Mobile app, which offers a user experience consistent with its web counterpart, something beginners will appreciate; its other mobile app, E*TRADE Mobile, is more complex.
Is E*TRADE really free?
E*TRADE is a zero-dollar commission broker for trading U.S. stocks and ETFs.
The only other costs associated with your E*TRADE brokerage account are those such as $0.65 per options contract, $6.95 per trade for penny stocks, $19.99 for mutual funds, $25 for broker-assisted trades, and a half of a penny per share ECN fee when you trade during the pre-market or post-market hours.
While there's no fee for real-time streaming quotes, there is a $1,000 minimum balance requirement to enable the feature.
About E*TRADE
Headquartered in New York City, E*TRADE was founded in 1982 and, like its closest competitors, was also one of the first online brokerages in the United States (1). E*TRADE acquired online broker OptionsHouse in September 2016 for $725 million, paving the way for what is now branded as the Power E*TRADE platform (2). In October 2020, E*TRADE was acquired by Morgan Stanley (NYSE: MS). As of the first half of 2020, E*TRADE had 5.8 million retail brokerage accounts and processed over 1,010,000 daily online trades per trading day (3).
2021 Review Methodology
For the StockBrokers.com 11th annual best trading platforms review published in January 2021, a total of 2,816 data points were collected over three months and used to score brokers. This makes StockBrokers.com home to the largest independent database on the web covering the online broker industry.

Participation is required to be included. Each broker completed an in-depth data profile and offered executive time (live in person or over the web) for an annual update meeting. Our rigorous data validation process yields an error rate of less than .001% each year, providing site visitors quality data they can trust. Learn more about how we test.
About the Author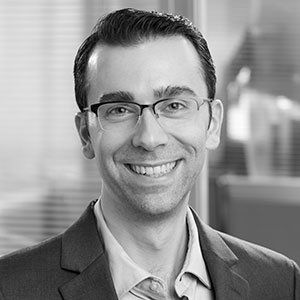 Blain Reinkensmeyer As Head of Research at StockBrokers.com, Blain Reinkensmeyer has 20 years of trading experience with over 1,000 trades placed during that time. Referenced as a leading expert on the US online brokerage industry, Blain has been quoted in the Wall Street Journal, The New York Times, the Chicago Tribune, and Fast Company, among others.
---