StockBrokers.com is committed to the highest ethical standards and reviews services independently. Advertiser Disclosure
TradeStation Review
As a trading technology leader, TradeStation supports casual traders through its web-based platform and active traders through its award-winning desktop platform, all with $0 stock and ETF trades.
Visit Site
Trade Stocks, Options, Futures, & Crypto.
Top Takeaways for 2021
After spending three months testing 11 of the best online brokers for our 11th Annual Review, here are our top findings on TradeStation:
In our testing, we found that TradeStation has one of the most robust desktop platforms we've ever seen. As a leader in trader technology, it earned the top award for Platform Technology in 2021. No question, TradeStation is a winner for Futures Trading, Options Trading, Mobile Trading, alongside specialties such as Day Trading and Professional Trading.
TradeStation offers great tools through a platform suite that includes desktop, web-based, and mobile variations. All three are terrific. Top that off with $0 trading through TS Select and TS Go accounts, and there is a lot to like.
Like its other active-trader focused competitors, TradeStation lacks in its offering of fundamental company research for casual investors. Education is also a mixed bag, making it just an "ok" choice for beginners.
Overall Summary
| Feature | TradeStation |
| --- | --- |
| Overall | |
| Commissions & Fees | |
| Platforms & Tools | |
| Research | |
| Mobile Trading | |
| Offering of Investments | |
| Education | |
| Ease of Use | |
Commissions and Fees
TradeStation offers a variety of different commission structures, which can be confusing. Fortunately, TradeStation's most commonly used pricing plans, TS Select and TS Go, offer $0 trades, are easy to understand, include free market data, and incur no monthly platform charges.
TS Select: TradeStation's most commonly used pricing structure requires a $2,000 minimum deposit and includes access to all three TradeStation platforms. With TS Select, all stock trades (including ETFs) are $0, options trades run $.60 per contract, and futures are $1.50 per contract (per side).
TS Go: With no minimum deposit required, TS Go offers unlimited $0 stock and ETF trades alongside options trades for just $.50 per contract and futures trades for $0.85 per contract (per side). The one limitation to using TS Go is that while all three platforms are available, any trades placed with TradeStation desktop incur a $10 fee ($1.40 for trading futures).
Penny stocks: Under TS Select and TS Go, penny stock trades are $0 for the first 10,000 shares and $0.005 per share after that (and an extra $0.005 per share if you direct the order to a specific venue).
Professionals: $0 trades aside, TradeStation offers two different commission structures for professional traders: per share and unbundled. For a full pricing breakdown, see our detailed TradeStation commissions notes.
TradeStation Salutes: Also, unique to TradeStation, active military personnel, veterans, and first responders can sign up for the TradeStation Salutes program, which provides 100% free stocks, ETFs, and options trades.
Cryptocurrency trading: If you want to invest in bitcoin and other popular cryptocurrencies, TradeStation Crypto offers competitive fees starting at 0.5% per trade. These commission rates drop even further for account balances beyond $100,000. TradeStation Crypto also offers you the ability to earn interest when holding certain cryptocurrencies in your account. In 2021, TradeStation won our award, No. 1 Crypto Technology.
TradeStation pricing summary:
| Feature | TradeStation |
| --- | --- |
| Minimum Deposit | $0.00 |
| Stock Trades | $0.00 |
| ETF Trade Fee | $0.00 |
| Options (Base Fee) | $0.00 |
| Options (Per Contract) | $0.50 |
| Futures (Per Contract) | $1.50 |
| Mutual Fund Trade Fee | $14.95 |
| Broker Assisted Trade Fee | $50.00 |
Platforms and Tools
TradeStation offers three trading platforms: TradeStation desktop, which is the company's flagship product, Web Trading, which is a browser-based platform designed for traders seeking simplicity, and TS Crypto, which is a platform dedicated solely to cryptocurrency trading. All three are excellent.
TradeStation desktop tools: The functionality provided in the TradeStation desktop platform is rich with depth and widespread. Tools in the TradeStation arsenal include Radar Screen (real-time streaming watch lists with 329 customizable columns), Scanner (custom screening), Matrix (ladder trading), and Walk-Forward Optimizer (advanced strategy testing), among others. Using TradeStation's proprietary coding language, EasyLanguage, traders can even code apps for the platform and make them available in TradeStation's TradingApp Store.
TradeStation desktop charting: More than 40 years of historical data are viewable for stock charts. Furthermore, a staggering 274 indicators/studies are available, each of which can be reworked or adjusted to your specifications using EasyLanguage. Pros aside, I did uncover two minor flaws with charting. The first is that there is no way to plot basic y-axis markers for corporate events such as dividends, splits, and earnings. Second, there is a lack of automated technical analysis.
TradeStation Web Trading: TradeStation Web Trading is easy to use and provides traders a way to manage active positions, open orders, watch lists, conduct stock chart analysis, and place trades with ease (ladder trading via Matrix included). The chart-trading functionality alone is superior to many flagship platforms. Note: With TradeStation Web Trading, watch lists do not sync with TradeStation desktop, which is a bit annoying for traders who use both platforms.
Options trading: Options trading is a breeze using OptionStation Pro, a built-in tool within the TradeStation desktop platform designed for streamlined trading and robust analysis. Options tool capabilities include custom grouping for current positions, streaming real-time greeks, and advanced position analysis, to name a few.
Futures trading: Like options trading, futures traders will also find themselves right at home with TradeStation desktop. Many of the advanced tools used for trading equities apply to futures trading, creating a seamless trading experience.
Gallery
Research
Like its close competitors, TradeStation is not built for performing in-depth company research. Pros include full stocks and options screening, equity backtesting, and streaming futures and forex data. Cons include no traditional fundamental research for stocks, no mutual fund or fixed income research, and a nearly non-existent research experience for ETFs.
In-house content: While TradeStation's YouCanTrade subsidiary offers mostly educational content, its in-house analysts also provide research for TradeStation customers. Market research is a mix of written and video content for both technical and fundamental analysis, found under the Insights section within the TradeStation website. That said, the range and depth of research available across TradeStation's platforms is limited and pales in comparison to industry leaders such as Fidelity, Charles Schwab, and TD Ameritrade.
Gallery
Mobile Trading
TradeStation's mobile app is meticulously designed and provides the functionality that active and professional traders need to succeed. Thanks to Matrix (ladder trading) and complex options trading support, full day trading functionality is incorporated. Note: Matrix requires Level II market data, which is available for an additional $11 per month.
Charting: Charting on TradeStation mobile is robust, clean, and includes pretty much everything a demanding trader could want: full chart type and date range flexibility, after-hours visibility, active and filled order visibility, and 44 optional indicators, to name a few. Even drawing tools are available, so you can draw anything from trend lines to Fibonacci retracements on charts, although I would recommend a large phone screen or iPad as my iPhone XS was too small.
Watch list syncing and hot lists: While mobile watch lists automatically sync with the Web Trading platform, they do not sync with the TradeStation desktop platform. I found dozens of predefined screeners available in the Hot Lists section to scan the market and be further customized.
FuturesPlus: If you trade options on futures, TradeStation offers a standalone app (trading platform) called FuturesPlus. Designed in conjunction with Trading Technologies, FuturesPlus provides a variety of advanced tools one would expect from TradeStation. Highlights include price visualization, predefined and custom strategy builders, advanced contract analysis, real-time time and sales, and of course, risk management via Greeks.
Mobile app Gallery
Offering of Investments
TradeStation provides its customers access to a nearly complete offering of trading products. Full access to stock, ETFs, futures, and options trading, including comprehensive direct-market routing, numerous advanced order types, IPO access, and more. Cryptocurrency trading is offered through TradeStation Crypto, which is done through a separate account login.
Drawbacks: Besides a lack of international trading, the other downside to TradeStation's offering is that dividend reinvestment plans (DRIPs) are not offered and all orders for mutual funds must be phoned in.
Does TradeStation offer crypto?
Yes, TradeStation allows users to trade the following cryptocurrencies: Bitcoin (BTC), Bitcoin Cash (BCH), Ethereum (ETH), Litecoin (LTC), and USD Coin (USDC).
Education
The future is bright for TradeStation in terms of trader education; however, as of late 2020, TradeStation is in the middle of a multi-year transition that has left its website with little to offer.
Good stuff: In 2019, TradeStation launched YouCanTrade, an independent education-focused website run separately from TradeStation brokerage. Today YouCanTrade hosts four channels operated by different educators, where each channel contains its own set of courses, including written and video content. Traders can pay to gain access to full-featured courses, including webinars, live trading room access, real-time alerts, and more. In addition to hosting over ten webinars per month, YouCanTrade published over 430 videos on its YouTube channel, the majority of which were live streams.
Bad stuff: Looking at TradeStation's website learning center on its own, there is little to no educational content offered. For starters, TradeStation needs to create free learning paths (ideally article and video mixed) to teach the basics. Next, opening up even some of the premium YouCanTrade content to current TradeStation customers, for free, would be beneficial. Bottom line: TradeStation customers deserve to have an excellent, free learning center foundation leveraging YouCanTrade technology to compete with other broker offerings.
Platform education: Traditional investor education aside, TradeStation provides thorough materials for new customers learning how to use the TradeStation desktop platform. Alongside numerous videos and help guides, advanced traders seeking personalized one on one training can pay $150 for one-hour private learning sessions.
Education Gallery
Final Thoughts
While traditional stock research is limited, active traders will feel right at home with TradeStation's desktop and mobile trading platforms, which are loaded with trading tools. Meanwhile, casual investors will appreciate the TradeStation Web Trader platform, thanks to its focus on simplicity and ease of use.
About TradeStation
Headquartered in Plantation, Florida, TradeStation is a wholly owned subsidiary of Monex Group, Inc., one of Japan's largest online financial services providers (1). TradeStation's roots date back to 1982, when the company was formed under the name Omega Research. The company's flagship TradeStation platform was launched in 1991, and TradeStation Group was a NASDAQ listed company from 1997 - 2011, until it was acquired by Monex Group (2).
2021 Review Methodology
For the StockBrokers.com 11th annual best trading platforms review published in January 2021, a total of 2,816 data points were collected over three months and used to score brokers. This makes StockBrokers.com home to the largest independent database on the web covering the online broker industry.

Participation is required to be included. Each broker completed an in-depth data profile and offered executive time (live in person or over the web) for an annual update meeting. Our rigorous data validation process yields an error rate of less than .001% each year, providing site visitors quality data they can trust. Learn more about how we test.
About the Author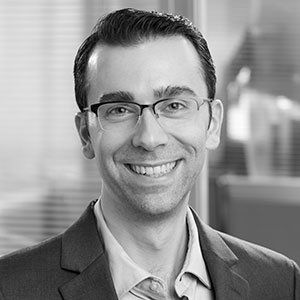 Blain Reinkensmeyer As Head of Research at StockBrokers.com, Blain Reinkensmeyer has 20 years of trading experience with over 1,000 trades placed during that time. Referenced as a leading expert on the US online brokerage industry, Blain has been quoted in the Wall Street Journal, The New York Times, the Chicago Tribune, and Fast Company, among others.
---