StockBrokers.com is committed to the highest ethical standards and reviews services independently. Advertiser Disclosure
TradeStation Review
TradeStation is an active trader focused brokerage best known for its excellent desktop trading platform, which comes loaded with trading tools alongside limited market research. To cater to casual investors, TradeStation also offers TSgo, a free ($0) trading plan, which comes with the one caveat of being limited to trading with just the web platform and mobile app.
Top Takeaways for 2019
After spending six months testing 16 online brokers for our ninth annual stock broker review, here are our top findings on TradeStation:
Our testing found TradeStation, founded in 1982, to be a leader in trader technology, with one of the most robust desktop platforms available to investors anywhere.
After assessing nearly 300 variables and spending hundreds of hours testing, TradeStation came out Best in Class (top 5) in numerous trader focused categories including Platforms & Tools, Mobile Trading, Options Trading, Active Trading, and Professional Trading.
In our nationwide testing, TradeStation's phone service was great, finishing sixth overall, which is an impressive feat given the firm's target clientele.
Besides being loaded with tools, what makes the TradeStation platform suite great is that the broker provides both an excellent desktop platform and web-based platform. The trader technology flows right into the mobile app, too, which is terrific.
Like its other active-trader focused competitors, TradeStation lacks in its offering of market research. Education is also a mixed bag, making it just an "ok" choice for beginners.
Promo Offer:
Commission-Free Trades on Stocks, ETFs & Options Trades Open Account
Overall Summary
| Feature | TradeStation |
| --- | --- |
| Overall | |
| Commissions & Fees | |
| Offering of Investments | |
| Platforms & Tools | |
| Research | |
| Education | |
| Mobile Trading | |
| Customer Service | |
| Ease of Use | |
Commissions & Fees
TradeStation offers a variety of different commission structures, which can be confusing. Fortunately, the brokerage's most commonly used pricing structure, flat-fee trading, is easy to understand, includes free market data, and incurs no monthly platform charges.
Base pricing (flat-fee): TradeStation's most commonly used pricing structure includes access to all three TradeStation platforms. With flat-fee trades, equity trades cost $5 and options trades cost $5 + $0.50 per contract.
TSgo (free trading): In early October 2019, TradeStation unveiled TSgo, a free trading plan that provides unlimited $0 stock and ETF trades alongside options trades for just $.50 per contract. The one limitation to using TSgo is that TradeStation desktop is not available; instead, all trades must be placed with TradeStation Web Trading or the TradeStation mobile app.
Other pricing plans: Alongside TSgo, TradeStation offers three different commission structures to select from for equities (per share, flat fee, and unbundled) and two for options (per share, flat fee). For a full pricing breakdown, see our detailed commissions notes. TSgo is the only pricing plan that offers commission-free ETFs.
TradeStation Salutes: Also, unique to TradeStation, active military personnel, veterans, and first responders can sign up for the TradeStation Salutes program, which provides 100% free stocks, ETFs, and options trades.
TradeStation pricing summary:
| Feature | TradeStation |
| --- | --- |
| Minimum Deposit | $500.00 |
| Stock Trade Fee (per trade) | $0.00 |
| ETF Trade Fee | $0.00 |
| Options Base Fee | $0.00 |
| Options Per Contract Fee | $0.50 |
| Mutual Fund Trade Fee | $14.95 |
| Broker Assisted Trades Fee | $50.00 |
| Commission-Free ETFs | all |
Platforms & Tools
TradeStation offers two trading platforms: Web Trading, which is a browser-based platform designed for traders seeking simplicity, and TradeStation desktop, which is the company's flagship product. Both are excellent.
TradeStation Web Trading: TradeStation Web Trading is easy to use and provides traders a way to manage active positions, open orders, watch lists, conduct stock chart analysis, and place trades with ease (ladder trading via Matrix included). The chart-trading functionality alone is superior to many flagship platforms.
TradeStation desktop: The tools provided in TradeStation desktop are widespread and professional. For example, more than 40 years of historical data are available for trading equities when it comes to charting and studies. Furthermore, a staggering 274 indicators/studies are available, each of which can be reworked or adjusted to the trader's specifications using TradeStation's proprietary coding language, EasyLanguage.
Options trading: Alongside robust charting in TradeStation desktop, options traders are not forgotten either, thanks to OptionStation Pro, a built-in tool within the platform which is designed for streamlined trading. Options capabilities include custom grouping for current positions, streaming real-time greeks, and advanced position analysis, to name a few.
Other tools: Other tools in the TradeStation arsenal include Radar Screen (real-time streaming watch lists with 329 customizable columns), Scanner (custom screening), Matrix (ladder trading), and Walk-Forward Optimizer (advanced strategy testing), among others.
Minor drawbacks: With TradeStation Web Trading, watch lists do not sync with TradeStation desktop, which is a bit annoying for traders who use both platforms. Also, in TradeStation desktop, I uncovered two flaws with charting. The first is that there is no way to plot basic y-axis markers for corporate events such as dividends, splits, and earnings. Second, there is a lack of automated technical analysis.
Gallery
Research
Like its close competitors, TradeStation is not recommended for research. Pros include stocks and options screening as well as futures and forex data. Cons include no traditional fundamental research for stocks, no mutual fund or fixed income research, and a nearly non-existent ETFs research experience.
Customer Service
To score Customer Service, StockBrokers.com partners with customer experience research group Confero to conduct phone tests from locations throughout the United States. For our 2019 Broker Review, 300 customer service tests were conducted over ten weeks.
Results
Average Connection Time: <1 minute
Average Net Promoter Score: 8.3 / 10
Average Professionalism Score: 7.9 / 10
Overall Score: 8.39 / 10
Ranking: 6 th (16 brokers)
Mobile Trading
TradeStation's mobile trading offering is clean, effective, and provides the functionality active traders need to succeed. Full day trading functionality is baked in, thanks to Matrix (ladder trading) and complex options trading support. Note: Matrix requires Level II market data, which is available for an additional $11 per month.
Charting: Charting on TradeStation mobile is robust, clean, and includes pretty much everything a demanding trader could want: full chart type and date range flexibility, after-hours visibility, active and filled order visibility, and 43 optional indicators, to name a few. Even drawing tools are available so you can draw anything from trend lines to Fibonacci retracements on charts, although I would recommend a large phone screen or iPad as my iPhone XS was too small.
Watch list syncing: While mobile watch lists automatically sync with the Web Trading platform, they do not sync with the TradeStation desktop platform.
Gallery
Offering of Investments
TradeStation provides its customers access to a nearly complete offering of trading products. Full access to stock and options trading, including comprehensive direct-market routing, numerous order types, and more. Also, rare in the online brokerage industry, any account cash sitting idle will earn customers interest of 0.55% annually (varies depending on the Fed Funds Rate). In TradeStation's case, the one catch is that a $500,000 minimum account balance is required for equities accounts, $250,000 for futures accounts.
Besides a lack of international trading, the other downside to TradeStation's offering is that all mutual funds orders must be phoned in.
Education
TradeStation's educational effort focuses on platform education and trading stocks and options. All in all, it's a mixed bag.
Platform education: Excellent platform education is provided for traders learning how to use TradeStation. There are numerous videos and help guides. Webinars are also frequently provided, 30 on average per month, and are archived for viewing on demand. Lastly, for advanced traders seeking specific training, TradeStation Private Onboarding offers one-hour private learning sessions for $150.
Traditional investing education: TradeStation's website learning center includes some quality educational content; however, navigation and searching are unintuitive and confusing. The interface needs an overhaul. Nearly all educational content is in video form, and there is little or no education on ETFs, mutual funds, bonds, and retirement.
Final Thoughts
With more than 30 years of experience under its belt, TradeStation is a leader and innovator with its offering of a full-feature trade platform and powerful trading tools.
The TradeStation desktop platform is top notch in my books, and its appeal to active traders and professional investors is rivaled by only a select few. Mobile trading is also feature-rich, and casual investors will be happy with the Web Trader platform, thanks to its focus on simplicity and ease of use.
About TradeStation
Established in 1982, TradeStation offers experienced and casual traders the trading tools they need to succeed.
In our testing, we found TradeStation to be a leader in trader technology, with one of the most robust desktop platforms available to investors anywhere.
2019 Review Methodology
For the StockBrokers.com ninth annual best online brokers review published in February 2019, a total of 4,544 data points were collected over six months and used to score brokers. This makes StockBrokers.com home to the largest independent database on the web covering the online broker industry.

Participation is required to be included. Each broker completed an in-depth data profile and provided executive time (live in person or over the web) for an annual update meeting. Our rigorous data validation process yields an error rate of less than .001% each year, providing site visitors quality data they can trust. Learn more about how we test.
---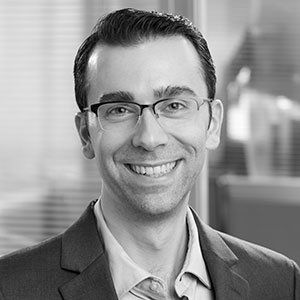 About the author: Blain Reinkensmeyer As Head of Research at StockBrokers.com, Blain Reinkensmeyer has 18 years of trading experience with over 1,000 trades placed during that time. Referenced as a leading expert on the US online brokerage industry, Blain has been quoted in the WSJ, The New York Times, Forbes, and the Chicago Tribune, among others.