TradeStation, founded in 1982, offers experienced traders the trading tools they need to succeed. For standard accounts, stock trades are a flat $5 and options trades are $5 + $.50 per contract. TradeStation is recognized as a leader in trader technology, with one of the most robust desktop platforms available to investors anywhere.
Commissions & Fees
While TradeStation does offer support for all trading types, including forex and futures, this review focuses on TradeStation's equities and options offerings. There are three different commission structures to select from for equities (Per Share, Flat Fee, and Unbundled) and two for options (Per Share, Flat Fee). For a full breakdown, see TradeStation's fees & features.
Focusing on TradeStation's most commonly used pricing structure, flat-fee trades, equities trades cost $5 and options trades cost $5 + $0.50 per contract. Also, with this plan, basic real-time market data is free and there is no $99.95 per month "Account Service Fee" for not reaching certain minimum activity thresholds. Without question, for non-professional traders, the flat-rate default plan is best.
One quick note on the free basic real-time market data; it includes everything most investors will want, all major securities, e.g., DIS, APPL, FB, etc. alongside OTCBB, but it does not include all the indices. For example, try to add "$INDU" to a watch list (Dow Jones Industrial) and you will see a data request failure notice, whereas "$COMPQ" (NASDAQ) loads fine. The easiest solution is to use an ETF in its place, e.g., DIA. While this is minor, it is worth pointing out as most of TradeStation's competitors include the primary index quotes. To enable the data, monthly costs are as follows:  $2 (Dow Jones) $2 (Russell 2000).
| View All Fees | TradeStation | TD Ameritrade | Interactive Brokers | Lightspeed Trading | Fidelity |
| --- | --- | --- | --- | --- | --- |
| Stock Trade Fee (flat) | $5.00 | $6.95 | N/A | $4.50 | $4.95 |
| Options Base Fee | $5.00 | $6.95 | $0.00 | $0.00 | $4.95 |
| Options Per Contract Fee | $0.50 | $0.75 | $0.70 | $0.60 | $0.65 |
| Broker Assisted Trades Fee | $50.00 | $44.99 | $30.00 | $25.00 | $32.95 |
| Commissions & Fees | | | | | |
Unique to TradeStation, active military, veterans, and first responders can sign up for the TradeStation Salutes program, which provides 100% free stocks, ETFs, and options trades with the same benefits of a standard flat-fee account, so no platform fees and free basic market data. No other brokers offer such a program. It's an excellent offering.
Platforms & Tools
TradeStation 10 or New TradeStation is a desktop platform that encompasses everything an active trader could desire, and then some.
TradeStation offers two platforms: Web Trading, which is a browser-based platform designed for investors seeking simplicity, and TradeStation 10, also known as the New TradeStation, which is a desktop platform and the company's flagship product.
For a quick synopsis of TradeStation Web Trading, the browser-based platform focuses on keeping things simple. It is straightforward to use and provides high-level traders a way to manage active positions, open orders, watch lists, stock chart analysis, and trades. In testing Web Trading, I found the clean design and flexibility of the different layouts impressive. Web Trading is well designed, and the chart trading functionality is superior to many flagship platforms.
The only two gripes I have with Web Trading are that, first, the watch lists don't sync with the other platforms, desktop or mobile, which is a bit annoying. Second, in the Hot Lists window, you cannot click the column headers to filter the results as you can with watch lists, which negates a crucial function for the feature. The window automatically sorts by Net Change, which is logical, but I find % Change to be far more useful since a $10 move on a $100 stock is only +10%, versus the same $10 return for a $50 stock, which would be +20%.

TradeStation Web Trading.
TradeStation 10 or New TradeStation is a desktop platform that encompasses everything an active trader could desire, and then some. Before version 10, which started rolling out for testing in late 2017, I consistently found that TradeStation was becoming increasingly outdated from a design and usability perspective.
Today, in 2018, customers have a brand-new foundation, built from the ground up, to grow with. From menus to color selections and graphics, every detail has been carefully tweaked to deliver enhanced usability. I've been testing and reviewing TradeStation for over seven years, and without question, the New TradeStation is far superior to its predecessor.

TradeStation desktop platform.
Design aside, the tools provided in TradeStation cater to every type of professional investor, including institutional investors such as hedge funds. More than 40 years of historical data are available for equities trading when it comes to charting and studies. In terms of functionality, backtesting through Portfolio Maestro and customized scanning of the market for opportunities are just the tip of the iceberg.

TradeStation Portfolio Maestro backtesting.
Charting allows investors to go deep into analysis, customizing indicators with numerous options, something only competitors such as TD Ameritrade's thinkorswim platform can match. A staggering 274 indicators/studies are available, and each one can be reworked or adjusted to the trader's specifications. Viewing historical trades and active alerts, simplified chart trading, and plotting strategies are all at your immediate disposal.

TradeStation platform stock chart.
It's difficult to find flaws with the charting experience; I could only manage to find two. The first is that there is no way to plot basic y-axis markers for corporate events such as dividends, splits, and earnings. Second, there is a lack of automated technical analysis. With TradeStation's plethora of data and algorithms, I'd love to be able to have channels, support, resistance, and other basic technical patterns automatically identified and drawn for me.
Alongside robust charting, options traders are not forgotten either, thanks to OptionStation Pro, a built-in tool within the platform that was completely overhauled in late 2016 to focus on streamlining workflow. Scanning in the process of analyzing potential trades is easy, and traders can view traditional 2D as well as 3D profit & loss (P&L) charts, something exclusive to TradeStation (while the 3D views were a nice plus, ultimately, they felt more like eye candy).

TradeStation OptionStationPro.
TradeStation's options capabilities also include custom grouping for current positions, streaming real-time greeks, and advanced position analysis, to name a few.

TradeStation options 3d.
TradeStation 10 leads the industry in sophistication.
Other tools in the TradeStation arsenal include Radar Screen (real-time streaming watch lists with 329 customizable columns), Scanner (custom screening), Matrix (ladder trading), and Walk-Forward Optimizer (advanced strategy testing), among others.

TradeStation RadarScreen watch list.
A critical piece of TradeStation's tools offering is EasyLanguage, the company's own proprietary coding language, which allows traders to run wild with indicator and trade-strategy customizations. Clients can share and sell their work via the TradeStation TradingApp Store. Some products are free, while others can run for less than $50 per month all the way up to hundreds of dollars per month. Overall, with EasyLanguage, the sky is the limit, which is why it is no surprise that, as of year-end 2017, there were over 1,000 different products available.

TradeStation TradingApp Store.
The depth of TradeStation's sophisticated functions can make it sound intimidating, which is fair. Even with hundreds of hours logged in with TradeStation, I still am learning how to properly customize my layouts and use the different tools. Fortunately, for new users, the good news is that educational support is terrific, from the help guides to the endless YouTube videos that have accumulated tens of thousands of views over the years. To expand learning, weekly "1-Many" webinars were launched in 2016 as well as TradeStation Private Onboarding, one-hour private learning sessions for $150.
All in all, TradeStation's Web Trading platform is great for traders looking to keep things simple, and the New TradeStation desktop platform leads the industry in sophistication.
| | TradeStation | TD Ameritrade | E*TRADE | Lightspeed Trading | Interactive Brokers |
| --- | --- | --- | --- | --- | --- |
| Desktop Platform (Windows) | Yes | Yes | Yes | Yes | Yes |
| Charting - Indicators / Studies | 274 | 397 | 118 | 20 | 121 |
| Charting - Drawing Tools | 23 | 22 | 33 | 5 | 9 |
| Option Chains - Total Columns | 32 | 33 | 30 | 35 | 37 |
| Watch Lists - Total Fields | 329 | 514 | 112 | 141 | 453 |
Mobile Trading
Overall, I can see why TradeStation's mobile app boasts excellent ratings in the Apple App Store and Google Play Store.
For mobile trading, TradeStation provides a good, consistent core experience most traders will appreciate. The app is available for both Apple iOS and Android devices, while Android tablets and the Apple Watch are not supported.
Upon logging in, you are greeted by your watch list, which includes streaming real-time quotes and full customization capabilities. While watch lists do not automatically sync with the desktop or web platform, the columns can be fully customized. You can also add, delete, or rename lists.

TradeStation mobile app watch list.
Transitioning to individual quotes from the watch list is seamless, and the data displayed is purposely kept minimalistic to focus on what's most important, which I appreciated. Basic stock alerts can be created, and in 2017 TradeStation launched a new feature, Trader Concierge, which sends "smart notifications" regarding your portfolio. As I write this review in early 2018, the functionality is simple, focusing on earnings releases and large price movement alerts; however, it's easy to see how this can evolve as more data is incorporated.
Perhaps the most significant release of 2017, TradeStation added Matrix to mobile in December, which will undoubtedly please day traders and active traders overall. Matrix is TradeStation's ladder trading tool, which allows you to one-click buy and sell from a real-time streaming level II quote window. When day trading, placing limit orders quickly is critical to squeeze any additional pennies per share possible.

TradeStation mobile Matrix.
Regular flat-fee TradeStation customers should note, though, the free basic real-time data package does not include level II quotes, so Matrix will not function for these accounts out of the box. Level II data is available for an additional $11 per month.
Matrix aside, charting on TradeStation mobile is robust, clean, and includes pretty much everything a demanding trader could want: full chart type and date range flexibility, after-hours visibility, active and filled order visibility, and 20 optional indicators, to name a few. Even drawing tools are available so you can draw anything from trendlines to Fibonacci retracements on charts, although I certainly recommend a large phone screen or the iPad as my iPhone 6s was just too small a form factor.  

TradeStation mobile stock chart.
The only weaknesses I could find with the charting experience included the lack of a robust indicator set (20 is good but trails industry leaders), and the inability to make multi-security performance comparisons. Hardly deal breakers.
| | TradeStation | TD Ameritrade | E*TRADE | Lightspeed Trading | Interactive Brokers |
| --- | --- | --- | --- | --- | --- |
| Watch List Syncing | No | Yes | Yes | No | Yes |
| Charting - Technical Studies | 20 | 397 | 11 | 0 | 68 |
| Stock Alerts - Basic Fields | Yes | Yes | Yes | No | Yes |
| Customizable Homescreen | No | No | Yes | No | No |
| Touch ID | Yes | Yes | Yes | No | Yes |
| Stream Live TV | No | Yes | Yes | No | No |
Overall, I can see why TradeStation's mobile app boasts excellent ratings in the Apple App Store and Google Play Store. With all variables considered, TradeStation's mobile trading offering is clean, effective, and provides the functionality active traders need to succeed.
Customer Service
To score Customer Service, StockBrokers.com partners with customer experience research group Confero to conduct phone tests from locations throughout the United States. For our 2018 Broker Review, 260 customer service tests were conducted over ten weeks. The data collected is institutional grade and sets the current industry benchmarks.
Results:
Average Connection Time: <1 minute
Average Net Promoter Score: 8.3 / 10
Average Professionalism Score: 7.9 / 10
Overall Score: 8.39 / 10
Ranking: 5th (13 brokers)
Other Notes
TradeStation offers little research and is not recommended for this category (like all active trader niche brokers).
In the education department, TradeStation customers will find its offering pretty good. Customers are provided with two or more daily webinars, on average, and a new learning center was launched on the website in 2017, TradeStation University. I found navigation and searching to be a bit unintuitive and confusing, which I imagine are kinks that will be ironed out over time. Content focuses primarily on videos centered around the topics of equities and options, as well as platform functionality. On the cons side, I found little or no education on ETFs, mutual funds, bonds, and retirement, which is not surprising given TradeStation's core clientele.
Final Thoughts
The TradeStation platform is top notch in my books, and its appeal to active traders and professional investors is rivaled by only a select few.
With more than 30 years of experience under its belt, TradeStation is a leader and innovator with its offering of a full-feature trade platform and powerful trading tools. The across the board commission price cuts in 2017, which also included the removal of platform fees and free basic real-time data, are a significant benefit for new customers.
The TradeStation platform is top notch in my books, and its appeal to active traders and professional investors is rivaled by only a select few. Mobile trading is also feature-rich, and casual investors will be happy with the Web Trader platform, thanks to its focus on simplicity and ease of use.
While not the broker for everyone, TradeStation's respected place in the realm of discount brokers should continue to grow in 2018.
Methodology
For our 2018 Stock Broker Review we assessed, rated, and ranked 13 different online brokers over a period of six months. In total, we conducted 260 customer service tests, collected 3,796 data points, and produced over 40,000 words of research. How we test.
Related Guides
View all TradeStation Securities Fees & Features
---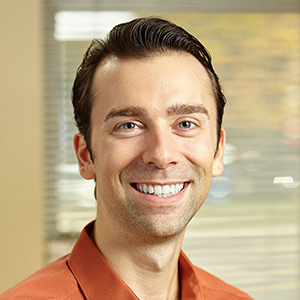 Reviewed by Blain Reinkensmeyer Blain heads research at StockBrokers.com and developed the site's annual review format, which broker executives consider the most thorough in the industry. He has placed over 1,000 stock, options, forex, and crypto trades since 2001.
TradeStation Securities Competitors
Select one or more of these brokers to compare against TradeStation Securities.
---
Ratings Overall
Summary
Offering of Investments
Platforms & Tools
Research
Customer Service
Ease of Use
Education
Banking
Best in Class
Platforms & Tools
Customer Service
Order Execution
Active Trading
Options Trading
Platforms & Tools
Customer Service
Active Trading
Options Trading
Platforms & Tools
Mobile Trading
Order Execution
Active Trading
Options Trading
Platforms & Tools
Active Trading
Options Trading
Platforms & Tools
Active Trading
Options Trading
Platforms & Tools
Active Trading
Options Trading
Compare TradeStation Securities
Find out how TradeStation Securities stacks up against other brokers.