StockBrokers.com is committed to the highest ethical standards and reviews services independently. Advertiser Disclosure
Webull Review 2020
While Webull offers investors a unique community experience and an easy to use mobile app for online trading, Webull lacks the trading tools and features to compete head-to-head with industry leaders who also offer $0 stock and ETF trades.
Top Takeaways for 2020
After testing Webull, here are our findings:
Webull is a community driven, mobile-focused online broker. Alongside Webull's unique social community features, our testing found the mobile app to be well-designed and extremely easy to use.
Webull offers more capabilities than Robinhood, but can't compete with the vast amount of trading tools, research, and education provided by traditional full-service brokers such as TD Ameritrade and Fidelity.
Like most of the industry, Webull offers $0 trades on stocks/ETFs. Webull also provides $0 option trades. The company makes money off payment for order flow, transfer fees, account interest, and margin rates. Webull does not currently offer mutual funds, bonds, or futures.
Special Offer:
Special Offer: 0 Commissions Stock Trading & 0 Contract-fee Options Trading. Open Account
Overall Summary
| Feature | Webull |
| --- | --- |
| Overall | |
| Commissions & Fees | |
| Offering of Investments | |
| Platforms & Tools | |
| Research | |
| Education | |
| Mobile Trading | |
| Customer Service | |
| Ease of Use | |
Commissions & Fees
Webull charges no commission for trading stocks, ETFs, and options. Where most brokers charge $0.65 - $0.75 for option contracts, Webull charges $0.
Minimum deposit: Webull does not impose a minimum account balance, however, customers who want to short stocks will have to open a margin account, which requires a minimum deposit of $2,000.
How Webull makes money: Webull makes money from margin lending, interest on cash balances, and payment for order flow. Almost all brokers, except for Fidelity, sell your order flow to wholesale market makers because it's one of the only ways to directly offset the costs of offering $0 trades. Learn more about order execution quality.
Other fees: Webull does not charge any deposit or withdrawal fees if you use ACH transfer. Wire transfers have an $8 deposit fee and $25 withdrawal fee for domestic clients, and a $14 deposit fee and $45 withdrawal fee for international clients.
| Feature | Webull |
| --- | --- |
| Minimum Deposit | $0.00 |
| Stock Trade Fee (per trade) | $0.00 |
| ETF Trade Fee | $0.00 |
| Options Base Fee | $0.00 |
| Options Per Contract Fee | $0.00 |
| Mutual Fund Trade Fee | N/A |
| Broker Assisted Trades Fee | N/A |
| Commission-Free ETFs | all |
Research
Community aside, Webull's research tools falls far short when compared to industry leaders TD Ameritrade, Fidelity, and Charles Schwab, who also offer $0 stock and ETF trades.
Stock research: For researching stocks, Webull offers a screener, analyst ratings, price targets, company news, and lists out ETFs that include the stock as a holding. Aside from this, no research reports, technical analysis insights, or in-house market commentary is provided.
Webull community: One unique aspect of Webull is the Webull community, which acts like a private Twitter feed. Users can comment on an individual stocks with their thoughts, reactions to a price movement, or news announcement. Users can also predict whether a stock will rise or fall, earning Webull points for correct predictions. Webull points are redeemable for Webull products, such as entry to paper trading competitions, where users can win real money by trading virtual portfolios.
Trading Platforms & Tools
While Webull's web platform lacks the range of tools provided by trading platforms from TD Ameritrade and TradeStation, Webull will satisfy most casual traders.
Charting: Webull offers a standard lineup of charting features, including several different chart types, adequate drawing tools, technical indicators, the ability to add hotkeys, and grid layouts to compare multiple charts. I found charting to clean and easy to use on both the web platform and mobile app.
Paper Trading: New traders seeking to learn the ropes can practice trading with a virtual portfolio (fake money) from the Webull mobile app and website.
Price action replays: Unique to Webull, users can view stock chart time lapse video replays. While more educational in nature, viewing a replay of the day's price action offers traders a unique perspective not found at any other broker.
Drawbacks: Outside of the essentials, Webull does not offer any day trading features, options trading tools, or advanced analysis tools for active traders. For example, like Robinhood, traders must pay a monthly fee to view level-2 quotes. See: Best trading platforms for day traders.
Customer Service
Webull was not included in our 2020 customer service testing and is therefore not rated for customer service. Webull will be included in our 2021 testing. Webull currently offers email support, live chat support, and limited phone support.
Mobile Trading
Webull's mobile app is sleek and user-friendly, presenting graphs and data in an easy to digest format. Navigation is also a breeze, making the app ideal for newer investors.
All in all, Webull's mobile app offers more features than Robinhood, but does not compete with the extensive amount of trading tools provided by the best stock trading apps.
Offering of Investments
Webull offers stocks, ETFs, options, and the ability to sell shares short. Mutual funds, futures, and bonds are not supported. Webull also provides traders with access to IPOs without imposing minimum account requirements. Webull does not offer any banking services, robo portfolios, or advisory services.
Education
Aside from some basic articles, Webull offers almost no investor education. Traders seeking interactive courses, webinars, or highly-detailed articles should check out top brokers such as TD Ameritrade and Fidelity.
Final Thoughts
Webull, like Robinhood, has attracted a loyal following of customers because it is easy to use and was one of the first brokers to offer $0 trades.
Comparing Webull vs Robinhood, Webull offers more features, hands down. That said, when comparing Webull to the best online brokers that also offer $0 stock and ETF trades, Webull left me wanting more.
About Webull
Webull is part of China-based Fumi Technology, a fintech company that provides real-time market data, analysis tools, and trading commissions. Webull's technology team is based in Hunan, China, while customer-facing and brokerage operations are located in New York City.
---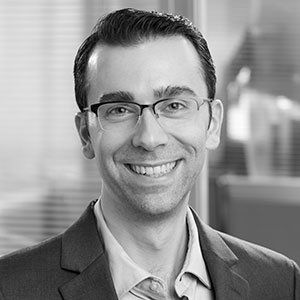 About the author: Blain Reinkensmeyer As Head of Research at StockBrokers.com, Blain Reinkensmeyer has 18 years of trading experience with over 1,000 trades placed during that time. Referenced as a leading expert on the US online brokerage industry, Blain has been quoted in the Wall Street Journal, The New York Times, Forbes, and the Chicago Tribune, among others.
About the author: Joey Shadeck As a writer and analyst for StockBrokers.com, Joey is responsible for researching, auditing, and maintaining the broker data alongside authoring and contributing to editorial reviews. Joey earned a bachelor's degree in finance and marketing from Oakland University.