Best Brokers for Penny Stock Trading 2022
The StockBrokers.com best online brokers 2022 review, our 12th annual, took three months to complete and produced over 40,000 words of research. Here's how we tested. Our editorial content is independent and unbiased; here's how we make money.
Penny stocks are companies whose shares trade for under $1. Penny stocks are risky investments, as in most cases they trade over-the-counter, or OTC, which means the companies are too small and unprofitable to trade on a major exchange like the NASDAQ or NYSE.
To help investors find the best brokers for penny stocks trading, we compared the pricing and trading platforms of 15 brokers. Our top pick for 2022, TD Ameritrade, combines flat-rate pricing with excellent trading tools and research capabilities.
What are penny stocks?
According to the U.S. Securities and Exchange Commission (SEC), "penny stock" generally refers to a security issued by a very small company (i.e., micro-cap) that trades at less than $5 per share. The most common penny stocks are companies that trade for pennies per share (less than $1).
Best Online Brokers for Trading Penny Stocks
Here are the best brokers for trading penny stocks, based on 29 variables.
$0 OTCBB trades
| | |
| --- | --- |
| Minimum Deposit | $0.00 |
| Penny Stock Fees (OTCCB) | $0.00 |
| Options (Per Contract) | $0.65 |
Fidelity is a value-driven online broker offering $0 trades (including penny stocks), industry-leading research, excellent trading tools, an easy-to-use mobile app, and comprehensive retirement services. Serving over 40 million customers, Fidelity is a winner for everyday investors. Read full review
Pros
Excellent mobile app for investors
Our top pick for order execution, no payment for order flow (PFOF)
Cons
Margin rates can be higher than those of peers
Mobile app may fall short for active traders
Visit Site
Trade at Fidelity.1

$6.95 per OTCBB trade
| | |
| --- | --- |
| Minimum Deposit | $0.00 |
| Penny Stock Fees (OTCCB) | $6.95 |
| Options (Per Contract) | $0.65 |
Despite charging $6.95 for penny stock trades (regular stock trades are $0), TD Ameritrade offers the most comprehensive selection of trading tools through the thinkorswim trading platform. While not our top pick for trading penny stocks, TD Ameritrade finished first for trading platforms and tools in our 2022 Annual Review and placed second overall among top brokers. Read full review
Pros
Excellent education for beginners
thinkorswim platform suite is our top desktop platform for 2022
Futures and forex trading available
Cons
$6.95 fee per trade for penny stocks
No access to international stock markets
$6.95 per OTCBB trade
| | |
| --- | --- |
| Minimum Deposit | $0.00 |
| Penny Stock Fees (OTCCB) | $6.95 |
| Options (Per Contract) | $0.65 |
Charging no additional fees for trading stocks under $1, Charles Schwab offers a balanced selection of stock research and trading tools through the Schwab StreetSmart Edge desktop platform. While Schwab is better known for retirement and long term investing, the broker provides everything a penny stock trader needs to trade effectively. Read full review
Pros
Multiple financial planning services
Our top pick for IRA accounts
Fractional shares available
Cons
Mobile app lacks alerts and real-time streaming quotes
Visit Site
$0 Online Trade Commissions.
$0 per OTCBB trade (up to 10,000 shares)
| | |
| --- | --- |
| Minimum Deposit | $0.00 |
| Penny Stock Fees (OTCCB) | $0.00 |
| Options (Per Contract) | $0.60 |
When using TradeStation for trading OTCBB penny stocks, the cost under the TS Select and TS Go pricing plans is $0 per trade up to 10,000 shares ($0.005 per share thereafter). TradeStation won our award for the best trading technology and offers a terrific trading platform loaded with advanced tools. Read full review
Pros
Excellent desktop and web-based trading platforms
Great for professionals
Offers cryptocurrency trading
Cons
Research trails industry leaders
Educational content split between two sites
Scored poorly for customer service
Visit Site
Trade Stocks, Options, Futures, & Crypto.
$.0035 per share
| | |
| --- | --- |
| Minimum Deposit | $0.00 |
| Penny Stock Fees (OTCCB) | $0.00 |
| Options (Per Contract) | $0.65 |
While Interactive Brokers is relatively expensive for trading penny stocks, the broker offers lower margin rates and a larger selection of penny stocks to short compared to TD Ameritrade, Fidelity, and Schwab. Read full review
Pros
Web-based client portal great for casual investors
Offers access to global markets
Robust mobile app
Cons
Trader Workstation (TWS) desktop platform best suited for professionals, not beginners
Visit Site
EXCLUSIVE: New clients, special margin rates.
Other trading platforms
In addition to our top five trading platforms for penny stock trading in 2022, we reviewed 10 others: Ally Invest, E*TRADE, Firstrade, J.P. Morgan Self-Directed Investing, Merrill Edge, SoFi Invest, Tradier, Robinhood, Vanguard and Webull. To dive deeper, read our reviews.
Is it a good idea to buy penny stocks?
Investing in penny stocks shouldn't be entered into without some forethought. Here are five tips to remember when buying penny stocks:
They are risky - Penny stocks trade for less than $1 per share for a reason.
Be aware of fraud - Watch out for pump and dump schemes.
Be mindful of paid promotions - Ignore emails claiming big returns; they are a scam.
Do your own research - Thoroughly research the company before you buy.
Be aware of costs - Select a broker with flat-fee or $0 trades.
Why are OTC stocks risky?
Companies that trade over-the-counter (OTC) are not regulated and are subject to less stringent disclosure requirements. OTC companies do not have to meet the same level of disclosure with specific compliance and reporting requirements as companies that trade on the NASDAQ or NYSE exchanges. As a result, OTC stocks are difficult to research, making them risky investments.
Is it illegal to buy penny stocks?
No. It's perfectly legal to trade penny stocks — or any listed security — with a regulated broker. However, it is illegal to do so with any non-public data (also known as insider information), and penny stocks are more susceptible to insider trading and market manipulation than larger-cap companies.
As an example of the risks involved, penny stocks are often targeted for so-called pump and dump schemes. Promoters of such schemes will lure in investors with the goal of "pumping" up the share price, before dumping their own shares at the expense of the investors, often causing substantial losses.
Buying or selling stocks using insider information is a serious federal crime that carries a maximum sentence of 20 years and fines ranging from $5 million for individuals to up to $25 million for corporate entities.
Can you make money with penny stocks?
Yes, but investing in penny stocks is a gamble. To minimize risk, make sure to research the company whose stock you're interested in, and be wary of outsized claims of returns — which may signal a scam. It's also important to use a reputable broker; see our guide to the best stockbrokers for 2022.
Most retail investors will have a higher chance of making money over the long term with better-quality stocks that have a higher capitalization than penny stocks. For example, a low-cost index fund over the long term is a safer investment than putting the same amount in a handful of penny stocks over a five- or 10-year period. Generally, investing in penny stocks is best avoided unless you have experience with angel investing and researching startups.
Are penny stocks hard to trade?
Yes, penny stocks are hard to trade, as they are volatile and often have issues with liquidity, which can have a negative impact on the bid-ask spreads and your ability to get into and out of your positions. Penny stocks are usually hard to research, which further compounds the difficulties of making money trading them.
How much does it cost to trade penny stocks?
The cost of trading penny stocks depends on the online broker you use. If you use a broker that offers flat-fee trades instead of per-share rates, trading penny stocks is not expensive. We also recommend avoiding brokers that charge a monthly platform fee, data fees, or monthly minimums, as those costs quickly add up.
Example 1 (flat-fee): TD Ameritrade charges a flat-rate $6.95 per OTC trade, while Fidelity charges $0 (no charge). Thus, your cost to buy OTC shares is just $6.95 and $0, respectively.
Example 2 (per share): Interactive Brokers charges $.0035 per share with a max cost of 0.5% of the trade value. You buy 20,000 shares of penny stock XYZ at a price of $.13 per share ($2,600). 20,000 shares x $.0035 per share is $70, while $2,600 x .5% is $13. Thus, your cost to buy the shares is $13 (0.5% of trade value).
Can you get rich off penny stocks?
No. Statistically speaking, the majority of investors who trade penny stocks lose money. Unfortunately, most success stories come from social media, where profit claims are unaudited.
Penny stock scammers will advertise guaranteed or low-risk profits as a way to lure beginner traders into paying for expensive monthly subscriptions or lessons. Chat rooms, newsletters, and live streams are typical subscription offerings that beginners should review with great caution to avoid scams.
How do beginners buy penny stocks?
For beginners who want to buy penny stocks, the following checklist can help improve your experience buying and trading.
1. Choose a reputable broker: Pick a trustworthy firm to open an online brokerage account.
2. Analyze details: Research the penny stocks you are considering as much as possible, which is difficult given the lack of reporting required by OTC exchanges.
3. Stay safe: Avoid penny stocks that are susceptible to market manipulation such as those targeted by "pump and dump" schemes, or that you may have heard about on online forums and in chat groups.
4. Diversify properly: Make sure that you diversify your portfolio to avoid putting too much at risk in one or more penny stocks.
5. Have a strategy: Decide what price targets you have for the upside (profit) and downside (risk), where you would exit the trade, or on a time-horizon for which you are willing to hold the position, regardless of the price action.
6. Take long-term views: Choose quality companies that have long-term potential for growth, and be willing to endure long stretches of time where such results may be delayed, including in the reflected penny stock price.
Where do you find penny stocks?
If you want to know where to buy penny stocks or just want to do some research, you can use an online stockbroker; most offer penny stock trading. The best brokers in our analysis include the following:
For additional tools to find penny stocks to trade, you can start with a penny stock screener or market mover list. For example, Yahoo Finance's Trending Tickers and Small Cap Gainers pages both list companies that have jumped in price for the day. Ideal for day trading, the best time to trade momentum stocks is after the market opens at 9:30 a.m. Eastern.
What app can I use to buy OTC stocks?
Here are the best mobile trading apps for buying OTC stocks:
Once you find the stock symbol you want to trade and create an order, you may need to accept a risk disclaimer related to the increased risk that comes with trading stocks that are not listed on a primary venue, such as the NYSE or NASDAQ.
Can penny stock prices be manipulated?
Since most penny stocks have a low number of shares traded each day (low liquidity), prices are easy to manipulate. This makes penny stocks prime candidates for pump and dump investment schemes.
What is a common penny stock myth?
When trading penny stocks, beginners often think they are getting "more for their money" because they can buy more shares in total. This is a myth. Stocks that trade for pennies are far more risky because they trade OTC and do not meet the strict financial requirements to be listed on a major stock exchange like the NASDAQ or NYSE.
Does Robinhood support OTC stocks?
Robinhood does not support trading OTC stocks. The only penny stocks supported by Robinhood are stocks that trade on either the NASDAQ or NYSE. If a company listed on the NASDAQ or NYSE trades below $1 for a certain period of time (or fails to meet other minimum financial metrics), it can be delisted and forced to trade OTC. As a result, OTC stocks are risky.
StockBrokers.com 2022 Overall Ranking
Here are the Overall rankings for the 15 online brokers who participated in our 2022 Review, sorted by Overall ranking.
Read Next
Explore our other online trading guides:
Methodology
For the StockBrokers.com 12th Annual Review published in January 2022, a total of 3,075 data points were collected over three months and used to score 15 top brokers. This makes StockBrokers.com home to the largest independent database on the web covering the online broker industry.

As part of our annual review process, all brokers had the opportunity to provide updates and key milestones and complete an in-depth data profile, which we hand-checked for accuracy. Brokers also were offered the opportunity to provide executive time for an annual update meeting.

Our rigorous data validation process yields an error rate of less than .001% each year, providing site visitors quality data they can trust. Learn more about how we test.
About the Author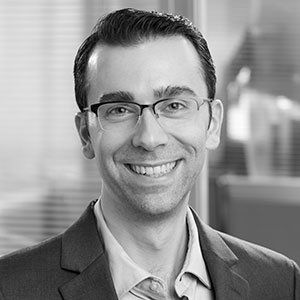 Blain Reinkensmeyer Blain Reinkensmeyer is a Managing Partner at Reink Media Group. He heads research for all U.S.-based brokerages on StockBrokers.com and is respected by executives as the leading analyst covering the online broker industry. Blain's insights have been featured in the New York Times, Wall Street Journal, Forbes, and the Chicago Tribune, among other media outlets, and he is noted as a top expert on the U.S. online brokerage industry.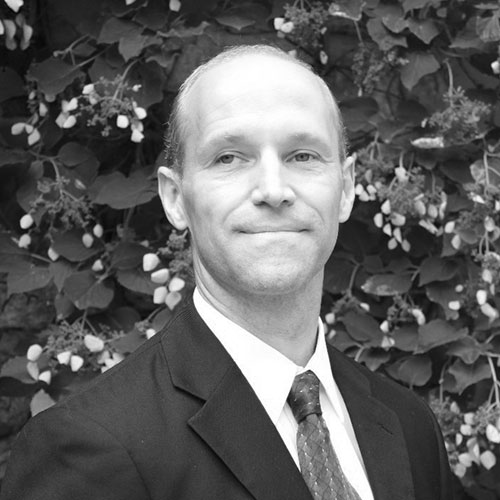 Chris McKhann Chris McKhann has been in the industry for more than 20 years. He has worked for many of the top names in the online trading space, including TD Ameritrade and optionMONSTER, which later became part of E*TRADE. His work has been cited in the Wall Street Journal, Reuters, the Financial Times, Forbes, CNBC, Nasdaq.com and Nikkei. He has also been an advisor and outside trader for several hedge funds. He was one of the first traders to delve into the VIX tradable products and to write about them (back in 2006). Chris is also an educator who teaches high school statistics, finance and computer science.