StockBrokers.com is committed to the highest ethical standards and reviews services independently. Advertiser Disclosure
Firstrade Review
Founded in 1985, Firstrade has a long history of providing value for its customers. Known for its easy-to-use website, Firstrade offers $0 stock and options trading. Firstrade offers Morningstar research; however, its trading platform struggles to stand out against industry leaders.
Top Takeaways for 2019
After spending six months testing 16 online brokers for our ninth annual stock broker review, here are our top findings on Firstrade:
Founded in 1985, Firstrade is a deep-discount online broker that offers $0 stock and options trading. Firstrade finished Best in Class (top 5) for Commissions & Fees.
For Chinese-speaking investors, Firstrade is a winner. Firstrade's support for Chinese-speaking customers goes beyond 24/7 customer service. The broker also offers a fully translated customer experience, and foreign customers can easily renew their Form W-8BEN certificates entirely online through the website.
In our testing, we found that Firstrade trails industry leaders in multiple areas include Trading Platforms, Research, and Mobile Trading.
We do not recommend Firstrade for IRA accounts or day trading.
In our nationwide testing, we found Firstrade's phone service to slightly below industry standards.
Special Offer:
Overall Summary
| Feature | Firstrade |
| --- | --- |
| Overall | |
| Commissions & Fees | |
| Offering of Investments | |
| Platforms & Tools | |
| Research | |
| Education | |
| Mobile Trading | |
| Customer Service | |
| Ease of Use | |
Commissions & Fees
When it comes to trades, Firstrade keep things simple, offering investors free stock, ETF, mutual fund, and options trades. Like other $0 brokers such as Robinhood, to make money, Firstrade's order routing relies on payment for order flow (PFOF).
Firstrade pricing summary:
| Feature | Firstrade |
| --- | --- |
| Minimum Deposit | $0.00 |
| Stock Trade Fee (per trade) | $0.00 |
| ETF Trade Fee | $0.00 |
| Options Base Fee | $0.00 |
| Options Per Contract Fee | $0.00 |
| Mutual Fund Trade Fee | $0.00 |
| Broker Assisted Trades Fee | $19.95 |
| Commission-Free ETFs | all |
Platforms & Tools
Firstrade's website delivers a simple, easy-to-use trading experience which delivers value for its $0 trading customers. For example, the OptionsPlay tool is excellent for options trade ideation and is provided to all customers, regardless of their account balance. However, focusing on tools and functionality alone, Firstrade, like other $0 brokers, scores poorly.
Firstrade's web-based trading platform, Firstrade Navigator, is available only to Firstrade Premier customers, which means having an account balance of at least $10,000. Even without Premier status, however, customers can still access the platform's streaming real-time quotes watch list through the website. While the streaming watch list is easy to use, unfortunately, there are no optional fields to customize the experience.
Gallery
Research
Firstrade offers customers a well-balanced research experience, thanks to its use of Morningstar as its primary provider, an offering that surpasses those made by its deep discount competitors. Firstrade offers only one third-party research report for stocks, one for ETFs, and none for mutual funds. Compared to other deep discount brokers, Firstrade shines, as its competitors provide none.
While Firstrade provides a research experience that will satisfy most investors, compared to its large (more expensive), full-service competitors, weaknesses are quite apparent.
Gallery
Customer Service
To score Customer Service, StockBrokers.com partners with customer experience research group Confero to conduct phone tests from locations throughout the United States. For our 2019 Broker Review, 300 customer service tests were conducted over ten weeks.
Results
Average Connection Time: <1 minute
Average Net Promoter Score: 7.3 / 10
Average Professionalism Score: 6.9 / 10
Overall Score: 7.42 / 10
Ranking: 11 th (16 brokers)
Mobile Trading
Firstrade's mobile app is easy to use and met our expectations for what we would expect of a broker charging $0 for trades. Firstrade's mobile app supports Face ID secure login, watch lists sync with the website, and real-time streaming quotes are provided throughout the app. Options chains and charting also provide a clean experience, where 19 technical studies are available for stock charts.
Drawbacks include a lack of alerts functionality and stock charts cannot be viewed in horizontal landscape mode. Also, advanced order types, including complex options, are not supported.
Gallery
Offering of Investments
Firstrade provides a diverse offering that meets the industry standard. Stocks, ETFs, options (including complex options strategies), mutual funds, and bonds are all offered.
Final Thoughts
While Firstrade offers a well-organized website, user-friendly tools and quality research, the broker lacks the depth to compete with the higher priced big full-service brokers.
That said, investors looking for a low-cost, well balanced, all round easy-to-use broker will find Firstrade a great fit. And, for Chinese-speaking investors, Firstrade is a winner.
About Firstrade
Founded in 1985, Firstrade is a deep-discount online broker that offers $0 stock and options trading.
Although Firstrade trails behind the largest brokerages, such as TD Ameritrade and Fidelity, in key areas such as research and trading tools, among others, those brokers charge more across the board. Compared to similar deep discount brokers, Firstrade provides value throughout the experience.
2019 Review Methodology
For the StockBrokers.com ninth annual best online brokers review published in February 2019, a total of 4,544 data points were collected over six months and used to score brokers. This makes StockBrokers.com home to the largest independent database on the web covering the online broker industry.

Participation is required to be included. Each broker completed an in-depth data profile and provided executive time (live in person or over the web) for an annual update meeting. Our rigorous data validation process yields an error rate of less than .001% each year, providing site visitors quality data they can trust. Learn more about how we test.
---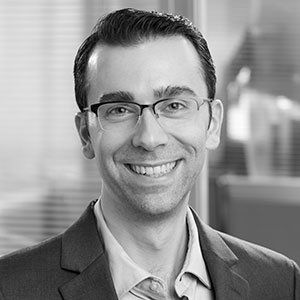 About the author: Blain Reinkensmeyer As Head of Research at StockBrokers.com, Blain Reinkensmeyer has 18 years of trading experience with over 1,000 trades placed during that time. Referenced as a leading expert on the US online brokerage industry, Blain has been quoted in The New York Times, Forbes, and the Chicago Tribune, among others.