StockBrokers.com is committed to the highest ethical standards and reviews services independently. Advertiser Disclosure
Firstrade Review
While Firstrade is easy to use and terrific for Chinese-speaking investors, its overall offering struggles to stand out against brokers who also offer $0 stock trades.
Top Takeaways for 2021
After spending three months testing 11 of the best online brokers for our 11th Annual Review, here are our top findings on Firstrade:
For Chinese-speaking investors, Firstrade is terrific. Firstrade's support for Chinese-speaking customers goes beyond 24/7 customer service. The broker also offers a fully translated customer experience, and foreign customers can easily renew their Form W-8BEN certificates entirely online through the website.
While Firstrade's web platform is outdated by current web standards, it's mobile app offers a clean experience thanks to a 2019 redesign, and the website remains easy to use.
In our testing, we found that Firstrade trails other $0 industry leaders in multiple areas including, customer service, active trading, research, and mobile trading.
Overall Summary
| Feature | Firstrade |
| --- | --- |
| Overall | |
| Commissions & Fees | |
| Platforms & Tools | |
| Research | |
| Mobile Trading | |
| Offering of Investments | |
| Education | |
| Ease of Use | |
Commissions and Fees
When it comes to trades, Firstrade keep things simple, offering investors free stock, ETF, mutual fund, and options trades. Like other $0 brokers, to make money, Firstrade's order routing relies on payment for order flow (PFOF). Unfortunately, Firstrade does not offer the ability to purchase fractional shares.
Firstrade pricing summary:
| Feature | Firstrade |
| --- | --- |
| Minimum Deposit | $0.00 |
| Stock Trades | $0.00 |
| ETF Trade Fee | $0.00 |
| Options (Base Fee) | $0.00 |
| Options (Per Contract) | $0.00 |
| Futures (Per Contract) | N/A |
| Mutual Fund Trade Fee | $0.00 |
| Broker Assisted Trade Fee | $19.95 |
Platforms and Tools
Firstrade's website delivers a simple, easy-to-use trading experience for its customers. For example, the OptionsPlay tool is excellent for options trade ideation and is provided to all customers, regardless of their account balance. However, focusing on tools and functionality alone, Firstrade scores poorly compared to other $0 brokers such as TD Ameritrade, E*TRADE, and TradeStation.
Firstrade Navigator: Firstrade's web-based trading platform, Firstrade Navigator, is available only to Firstrade Premier customers, which means having an account balance of at least $10,000. However, even without Premier status, customers can still access the platform's streaming real-time quotes watch list through the website. While the streaming watch list is easy to use, unfortunately, there are no optional fields to customize the experience.
Gallery
Research
Thanks to its use of Morningstar as its primary provider, Firstrade offers everyday investors a well-balanced research experience. Firstrade provides one third-party research report for stocks, one for ETFs, and none for mutual funds. There is also an OptionsWizard newsletter and weekly live events that cover an overview of market conditions with analysis.
While Firstrade's research experience will satisfy most casual investors, compared to its large full-service competitors, including Charles Schwab and Fidelity, weaknesses are widespread.
Gallery
Mobile Trading
Firstrade's mobile app is easy to use, includes watch lists that sync with the website, and real-time streaming quotes are provided throughout the app. Overall, for everyday investors, Firstrade provides a reliable experience that will satisfy the majority.
Pros: Charting provides a clean experience, where an impressive 81 technical studies are available for stock charts. Also, options chains allow you to create multi-legged positions using the Order Basket and the integrated risk/reward profile shows your maximum gain or loss, which I found quite useful.
Cons: Drawbacks include a lack of alerts functionality and stock charts do not include after-hours activity.
Gallery
Offering of Investments
Firstrade provides a diverse offering that meets the industry standard. Stocks, ETFs, options (including complex options strategies), mutual funds, and bonds are all offered.
Does Firstrade offer crypto?
No, cryptocurrencies such as Bitcoin, Ethereum, and Dogecoin are not available to trade at Firstrade.
Education
Besides a few articles per asset class and just over a dozen videos on its YouTube channel, Firstrade doesn't offer a comprehensive selection of educational materials for traders and investors compared to the best stock brokers in this category.
That said, with some archived webinars and asset classes listed by category in its education tab, there is a foundation in place for Firstrade to continue to build out the range and depth of content available in this category. For example, Firstrade's recent options courses and weekly live events are a step towards improving its educational offering.
Gallery
Banking
Firstrade does not provide any banking services, putting it at a disadvantage compared to stock brokers that offer integrated banking services alongside investment and brokerage products.
Final Thoughts
While Firstrade offers a well-organized website, user-friendly tools, and quality research, the broker lacks the depth to compete with larger full-service brokers.
That said, investors looking for a low-cost, well balanced, and all-round easy-to-use broker will find Firstrade a great fit. And, for Chinese-speaking investors, Firstrade is a winner.
About Firstrade
Founded in 1985 and headquartered in New York, Firstrade is a deep-discount online broker that offers $0 stock and options trades. Firstrade's focus on supporting Chinese speaking Americans is a standout attribute.
2021 Review Methodology
For the StockBrokers.com 11th annual best trading platforms review published in January 2021, a total of 2,816 data points were collected over three months and used to score brokers. This makes StockBrokers.com home to the largest independent database on the web covering the online broker industry.

Participation is required to be included. Each broker completed an in-depth data profile and offered executive time (live in person or over the web) for an annual update meeting. Our rigorous data validation process yields an error rate of less than .001% each year, providing site visitors quality data they can trust. Learn more about how we test.
About the Author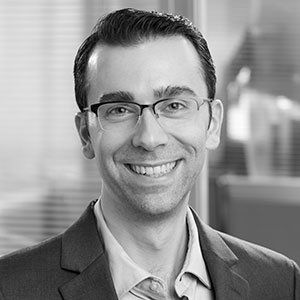 Blain Reinkensmeyer As Head of Research at StockBrokers.com, Blain Reinkensmeyer has 20 years of trading experience with over 1,000 trades placed during that time. Referenced as a leading expert on the US online brokerage industry, Blain has been quoted in the Wall Street Journal, The New York Times, the Chicago Tribune, and Fast Company, among others.
---
Compare Firstrade
Find out how Firstrade stacks up against other brokers.
Show all
---
Compare Firstrade Competitors
Select one or more of these brokers to compare against Firstrade.
---
All pricing data was obtained from a published web site as of 01/19/2021 and is believed to be accurate, but is not guaranteed. For stock trade rates, advertised pricing is for a standard order size of 500 shares of stock priced at $30 per share. For options orders, an options regulatory fee per contract may apply.


arrow_drop_upBack to top