StockBrokers.com is committed to the highest ethical standards and reviews services independently. Advertiser Disclosure
Robinhood Review
Robinhood is very easy to use; however, now that all online brokers offer $0 stock and ETF trades, Robinhood's lack of trading tools and research leaves it a step behind the competition.
Top Takeaways for 2021
After spending three months testing 11 of the best online brokers for our 11th Annual Review, here are our top findings on Robinhood:
Thanks to a clean design that focuses on the basics, Robinhood's mobile app is again our top pick for Ease of Use in 2021. Combined with the Robinhood Snacks newsletter and podcast, our staff favorite for daily market recaps, Robinhood made our list of best brokers for beginners.
Robinhood provides a bare-bones trading experience, making it a poor choice for investors seeking the best trading platform. Also, Robinhood's stock research tools are severely lacking when compared to $0 brokers such as TD Ameritrade, Charles Schwab, and Fidelity. Lastly, Robinhood offers limited phone support via a call-back option for customer service.
At $5/month ($60 per year), Robinhood Gold is not a good deal unless you have a large account balance, frequently place trades, and consistently use margin. See "Robinhood Gold" under Commissions and Fees below.
Overall Summary
| Feature | Robinhood |
| --- | --- |
| Overall | |
| Commissions & Fees | |
| Platforms & Tools | |
| Research | |
| Mobile Trading | |
| Offering of Investments | |
| Education | |
| Ease of Use | |
Commissions and Fees
Like many other $0 commission-free brokers, Robinhood charges no commission for trading stocks, ETFs, options, or cryptocurrency.
How Robinhood makes money: Facebook (FB) is a free service. To offset not charging a subscription fee, it generates revenue from collecting your user data and selling ads. In Robinhood's case, it too is a free service. However, instead of selling ads, Robinhood sells your order flow (the right to fill your order) to wholesale market makers. Thus, Robinhood is not truly free. That said, in today's world of $0 trades, nearly all brokers, less Fidelity, engage in the same practice of accepting payment for order flow (PFOF).
Robinhood Gold: In our testing, we found Robinhood Gold to be a bad deal. Robinhood Gold costs $5 per month to gain access to Morningstar reports, Level II streaming quotes, and margin trading (which charges 5% annual interest). Competitors TD Ameritrade, E*TRADE, and Charles Schwab all charge higher margin rates but offer measurably better stock research, trading tools, customer service, etc. for the same $0 per stock trade price.
Penny stocks: Robinhood does not support trading OTC stocks. The only penny stocks supported by Robinhood are stocks that trade on either the NASDAQ or NYSE.
| Feature | Robinhood |
| --- | --- |
| Minimum Deposit | $0.00 |
| Stock Trades | $0.00 |
| ETF Trade Fee | $0.00 |
| Options (Base Fee) | $0.00 |
| Options (Per Contract) | $0.00 |
| Futures (Per Contract) | N/A |
| Mutual Fund Trade Fee | N/A |
| Broker Assisted Trade Fee | N/A |
Trading Platforms and Tools
Robinhood is optimized for individuals that are new to investing and want to start with the core basics. However, once you learn how to invest, Robinhood may no longer meet your needs. This is because Robinhood's range of trading tools and features pale in comparison to the best online stock brokers.
Trading tools: The trading tools and features available on Robinhood's website are minimal compared to category leaders. For example, charts are rudimentary, with just four technical indicators available. Meanwhile, TD Ameritrade offers over 400, and TradeStation offers nearly 300. As another example, TD Ameritrade and Charles Schwab offer their own live broadcasting with in-house experts during the day.
Fractional shares: Robinhood's greatest strength is found in its simplicity. For example, its recurring investment tool enables you to automatically invest a fixed dollar amount periodically, such as once per week. Similarly, if you enable the Dividend Reinvestment (DRIP) in your account, Robinhood automatically reinvests any earned dividends from stocks or ETFs, provided the related symbols support fractional share trading.
Robinhood trading tools screenshots:
Research
Robinhood's overall research experience is severely lacking across the board and trails industry leaders TD Ameritrade, Fidelity, and Charles Schwab, who all also offer $0 trades.
Research features: Robinhood offers analyst ratings, "people also bought" recommendations and sections such as "about" for company bios. It's a cut and dry experience focused on simplicity. There are also lists on Robinhood, which are akin to pre-defined stock screeners with few information points such as market cap size and current prices. To some investors, this is fine; to others, they will be left wanting more.
One final note on research is the inclusion of third-party reports. With Robinhood, to gain access to Morningstar research reports requires subscribing to Robinhood Gold for $5 per month ($60 / year). Meanwhile, with Fidelity, Charles Schwab, or TD Ameritrade, customers have access to at least seven, all included for free.
Robinhood Snacks: If there is one highlight with Robinhood's research, it is the Robinhood Snacks newsletter and podcast. The Robinhood Snacks editorial team summarizes the market each day in an easy-to-understand, digestible format. I subscribed to the weekly email for this review over six months ago and remain subscribed today. It is excellent.
Robinhood market research screenshots:
Mobile Trading
Robinhood's mobile app is fast, simple, and my favorite for ease of use. For stock trading, Robinhood has the functionality required to be productive: basic watch lists, basic stock quotes with charts and analyst ratings, recent news, streaming Bloomberg TV, alongside simple trade entry.
Watch lists: Robinhood's focus on simplicity also has several notable drawbacks. Besides automatically syncing across devices, the watch list functionality is minimal, with just a handful of optional columns beyond the last price and percentage change. In comparison, TradeStation offers over 300, and TD Ameritrade offers over 500.
Stock charts: When pulling a stock quote, charts cannot be modified beyond six default date ranges and two chart types. Also, no technical analysis can be conducted, and even landscape mode is not supported for horizontal viewing. Pulling stock quotes using the free Yahoo Finance or CNBC mobile app, for example, provides a superior charting experience.
Price alerts: Robinhood does not enable users to set custom price alerts for individual stocks. This was surprising as stock price alerts are an industry standard feature.
Robinhood mobile app screenshots:
Offering of Investments
Robinhood offers stocks ETFs, options, and cryptocurrency trading. Most online brokerages, with the exception being TradeStation, do not offer cryptocurrency trading. However, mutual funds and bonds are not supported at Robinhood, nor is futures trading.
Does Robinhood offer crypto?
Yes, Robinhood allows users to trade the following cryptocurrencies: Bitcoin (BTC), Bitcoin Cash (BCH), Bitcoin SV (BSV), Dogecoin (DOGE), Ethereum (ETH), Ethereum Classic (ETC), and Litecoin (LTC).
Education
Alongside the Robinhood Snacks newsletter and podcast, which is terrific, Robinhood's Learning Center offers a selection of articles for beginners. That said, there are no advanced articles, videos, webinars, and progress tracking is not available.
Written content: Robinhood's Learning Center contains over a hundred articles covering a wide variety of topics. I found the content to be of good quality.
Video content: Robinhood's recently launched YouTube channel is entirely dedicated to research, and it would make logical sense to add educational content there as well. In the meantime, education is a category where Robinhood is making notable progress, but still trails industry leaders.
Banking
Cash Management aside, Robinhood is not a traditional bank with branch offices, credit cards, mortgages, wire transfers, and the like. For a list of brokers that are also banks, read our guide to the best brokers for banking services.
Cash Management: While not a bank, Robinhood offers a cash management service, which includes a debit card. With Robinhood Cash Management, you earn interest on any uninvested cash in your brokerage account. The annual yield is currently .30%, which slightly less than the average high-yield savings account earning .50%. Like high yield savings accounts, the net yield fluctuates alongside interest rates.
Final Thoughts
For investors looking to for a simple, easy to use stock trading app, Robinhood gets the job done. Beyond that, Robinhood will leave you wanting more, especially as $0 trades are now available everywhere.
About Robinhood
Founded in 2013, Robinhood is an online broker that has raised $2.2 billion in venture capital funding. Robinhood, which appeals primarily to young Millennial do-it-yourself investors, is best known for offering $0 stock, ETF, options, and cryptocurrency trades alongside an easy-to-use website and mobile trading app.
Is Robinhood completely free?
The short answer is yes, technically Robinhood is free and charges $0 for stock, options, and cryptocurrency trades. However, certain features require a $5/mo subscription to Robinhood Gold, and Robinhood does accept payment for order flow (PFOF). Here's Robinhood's Fees disclosure PDF.
Is Robinhood good for beginners?
Robinhood is a great choice for beginners due to the simplicity of its trading app and a website platform that focuses on the core investing basics for new investors.
Robinhood's simple user interface makes it easy to navigate and carry out basic trading and investing operations. On the other hand, once you gain basic experience, you might find the range of trading tools available limited at Robinhood.
What is the catch with Robinhood?
Unlike most online stock brokers, Robinhood does not offer trading of mutual funds; only stocks, ETFs, and crypto, are supported. And while Robinhood does offer commission-free trading, it earns money from your business in a number of ways.
For example, Robinhood receives Payment for Order Flow, or PFOF, from venues where it routes your trades; while PFOF is a common industry practice, it may not be fully understood by new traders. Robinhood also may earn a fee from the program banks to which it sweeps funds from customers' cash management accounts. The broker also charges $5 per month for its premium Gold Pricing package, which provides Level II real-time data and research reports from Morningstar, in addition to other account service fees, including 2.5% charged for margin accounts with more than $1,000.
What is the downside to Robinhood?
Robinhood lacks advanced features including trading tools, and although it's worth noting that the broker continues to refine and improve its offering, it still lags other brokers in categories such as platforms and tools, mobile, education, research, and offering of investments.
Also, because there are many users on Robinhood who follow the crowd, there can be periods when the platform may be down because many people are trying to do the same thing at once, such as buying a particular security.
How do I get my money out of Robinhood without paying any fees?
First, sell all your stocks and any other positions. Next, transfer all your cash via ACH to your bank account (ACH transfers are free). Finally, contact Robinhood to close your account. If you transfer stock holdings to another broker, Robinhood will charge you a $75 ACAT fee. Switching brokers? See our list of the best online stock brokers 2021.
Can I day trade stocks using Robinhood?
You need at least $25,000 in your account to day trade with Robinhood (all brokers require at least $25,000 by law), otherwise your account is restricted to just three day trades every rolling five business days. That said, even if you had $25,000, I wouldn't recommend Robinhood. Read our best day trading platforms guide.
Can I buy and sell Bitcoin with Robinhood?
Yes. Robinhood currently offers seven tradeable cryptocurrencies: Bitcoin (BTC), Ethereum (ETH), Bitcoin Cash (BCH), Litecoin (LTC), Dogecoin (DOGE), Ethereum Classic (ETC), and Bitcoin SV (BSV). Ten additional cryptocurrencies can be added to any watch list.
Can you trade penny stocks with Robinhood?
No. You cannot trade penny stocks on Robinhood. Over-the-counter (OTC) securities are not supported. However, Robinhood customers can trade company shares listed on the NASDAQ and NYSE whose stock price is currently below $1.00.
Can you trade international stocks with Robinhood?
Yes. Robinhood offers customers the opportunity to buy and sell over 250 popular American Depositary Receipts (ADRs), including shares in companies such as Adidas (ADDYY), Tencent (TCEHY), and Nintendo (NTDOY).
Is Robinhood safe?
Like its competitors, Robinhood is regulated by the SEC and is a registered member of the SIPC and FINRA (CRD #165998) in the United States. The company has its headquarters in Palo Alto, California, and has had reported several security breaches since its launch in 2013.
Do any of Robinhood's competitors offer $0 trading?
Yes. TD Ameritrade, E*TRADE, TradeStation, and Charles Schwab, among others, all offer $0 stock trades. Compare Robinhood vs TD Ameritrade.
Can I trade immediately after opening my Robinhood account?
When you open and fund an account with Robinhood, the broker is unique in that it provides you access to up to $1,000 in funds, available immediately for trading while your ACH transfer deposit processes. Under normal ACH transfers, the average processing time is two to three days.
How do I contact Robinhood customer support?
Unlike most of the best online brokers for beginners, Robinhood does not offer a direct phone line or live chat support. Instead, users must email support@robinhood.com or fill out a form on Robinhood's website and request a call back.
2021 Review Methodology
For the StockBrokers.com 11th annual best trading platforms review published in January 2021, a total of 2,816 data points were collected over three months and used to score brokers. This makes StockBrokers.com home to the largest independent database on the web covering the online broker industry.

Participation is required to be included. Each broker completed an in-depth data profile and offered executive time (live in person or over the web) for an annual update meeting. Our rigorous data validation process yields an error rate of less than .001% each year, providing site visitors quality data they can trust. Learn more about how we test.
About the Author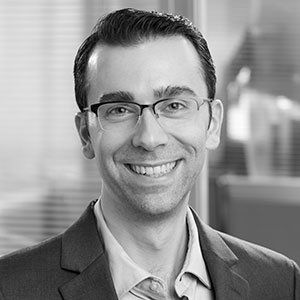 Blain Reinkensmeyer As Head of Research at StockBrokers.com, Blain Reinkensmeyer has 20 years of trading experience with over 1,000 trades placed during that time. Referenced as a leading expert on the US online brokerage industry, Blain has been quoted in the Wall Street Journal, The New York Times, the Chicago Tribune, and Fast Company, among others.
---