Robinhood Review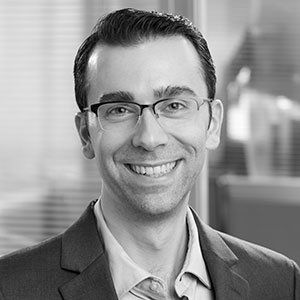 By Blain Reinkensmeyer / February 18th, 2019
Last Updated: April 23rd, 2019
Advertiser Disclosure
×
Advertiser Disclosure
×
StockBrokers.com helps investors like you across the globe by spending over 1,000 hours each year testing and researching online brokers. You support us through our independently chosen links, which may earn us a commission. This does not impact our completely unbiased research, which is respected by broker executives as the most thorough on the web. Thank you for your support.
The StockBrokers.com annual review (9 years running) takes six months to complete and produces over 30,000 words of research each year. Industry leaders trust us because our proprietary testing methodology is completely independent and unbiased.
Founded in 2013, Robinhood is an online broker that has raised $539 million in venture capital funding. The brokerage, which appeals primarily to young Millennial do-it-yourself investors, is best known for offering $0 stock, ETF, options, and cryptocurrency trades alongside an easy-to-use website and mobile trading app.
Free basic trading comes at a cost though. No phone support is offered, tools and research trail the depth and comprehensiveness of industry leaders such as TD Ameritrade and Fidelity, and hidden costs can drive up the underlying cost of being a customer (more on that later).
APRIL 2019 UPDATE
We keep getting the same questions over and over again. To make things really easy, here are the speed answers for you!
Is Robinhood completely free? The short answer is yes, technically Robinhood is free and charges $0 for stock, options, and cryptocurrency trades. However, certain features require a $5/mo subscription to Robinhood Gold and Robinhood does accept payment for order flow (PFOF). Here's Robinhood's Fees disclosure PDF and here's our full breakdown of how Robinhood makes money.
How do I get my money out of Robinhood without paying any fees? First, sell all your stocks and any other positions. Next, transfer all your cash via ACH to your bank account (ACH transfers are free). Finally, contact Robinhood to close your account. If you transfer stock holdings to another broker, Robinhood will charge you a $75 ACAT fee. Switching brokers? See our list of the best online stock brokers 2019.
Can I day trade stocks using Robinhood? You need at least $25,000 in your account to day trade with Robinhood (all brokers require at least $25,000 by law), otherwise your account is restricted to just three day trades every rolling five business days. That said, even if you had $25,000, I wouldn't recommend Robinhood. Read our best day trading platforms guide.
Ok, back to the review! Read on below.
Overall Summary
If you have only a few hundred or several thousand dollars to trade, Robinhood is a good broker for conducting basic trades with ease. Beyond this, you may find Robinhood's bare bones approach to investing not worth the commission savings.
Benefits
App is well designed and excellent for ease of use.
$0 trades provide great value for low balance accounts trading only 1 or 2 shares per trade as well as most casual investors.
Considerations
No phone support.
Little to no trading or research tools provided for free.
Access to Morningstar research and level II quotes requires subscribing to Robinhood Gold for $5 per month ($60 / year). For example, $60 is what it would cost for 12 paid trades at Fidelity or Charles Schwab, which both offer measurably more research, trading tools, better customer service, etc.
Similarly, trading on margin (which includes shorting stocks) also requires a monthly subscription to Robinhood Gold, as well as 5% annual interest on any margin balance beyond $1,000.