Best Stock Trading Apps for 2021
The StockBrokers.com best online brokers 2021 review (11th annual) took three months to complete and produced over 40,000 words of research. Here's how we tested.
Like most things in today's high-tech world, trading stocks has become an everyday activity on mobile devices. The best stock trading apps offer $0 stock and ETF trades, are easy to use, and deliver a fully-featured online trading experience for everyone from beginner to seasoned active traders.
For our 2021 Annual Review, we thoroughly tested 11 stock trading apps and reviewed each on 40 different features. To score high marks, a broker had to provide an excellent stock trading experience across many usability categories. Testing was conducted using an iPhone XS (Apple iOS) and Samsung Galaxy S9+ (Android).
Best Stock Trading Apps 2021
Other Trading Apps
In addition to our top five stock apps for 2021, we reviewed six others: TradeStation, Charles Schwab, Webull, Robinhood, Firstrade, and Ally Invest. Here are our high-level takeaways for each. To dive deeper, read our reviews.
Best stock trading apps comparison
Comparing stock apps side by side, while features such as real-time streaming quotes, charting with multiple indicators, and synced watch lists are commonly found, others are not. For example, less than 50% of stock apps support basic stock alerts.
Feature
Fidelity
Open Account
E*TRADE
Open Account
TD Ameritrade
Open Account
Watch List Syncing

Yes

Yes

Yes

Stock Alerts

Yes

Yes

Yes

Charting - After Hours

Yes

Yes

Yes

Charting - Drawing

No

No

Yes

Charting - Study Customizations

Yes

Yes

Yes

Heatmapping

Yes

No

No

Stream Live TV

Yes

Yes

Yes

Barcode Lookup

No

Yes

Yes

Mobile Trading
Comparison Tool: Compare 100+ features side-by-side
What is the best stock trading app for beginners?
For beginners in 2021, the best stock trading apps are TD Ameritrade and Fidelity. Between the two brokers, TD Ameritrade has the edge for educational resources and trading tools. Meanwhile, Fidelity offers a more comprehensive research experience for casual investors.
What is the best free trading app?
The best free stock trading app is TD Ameritrade. Unlike most brokers, TD Ameritrade offers two apps: TD Ameritrade Mobile and thinkorswim Mobile. TD Ameritrade Mobile is designed for casual investors. Meanwhile, thinkorswim Mobile is designed for the feature-hungry active trader. Both apps are top notch.
How do I choose the best stock trading app?
Now that all stock apps offer $0 stock trades, we recommend comparing other app features to choose the best stock trading app. The most widely used stock app features are watch lists, stock charts, and order tickets, so make sure those are great. To help readers, we include full screenshots of each stock trading app in our broker reviews.
Fun fact: Not all stock trading apps offer real-time streaming quotes. Instead, some apps only refresh stock quotes every few seconds or longer. Watch lists aside, apps like TD Ameritrade and TradeStation provide excellent stock chart tools and stock alerts functionality. Both brokers offer traders access to several hundred technical indicators in addition to endless customization options.
Which stock app offers the best technology?
On the innovation front, TD Ameritrade was one of the first brokers to offer an Alexa Skill, and in August 2017, it became the first broker to integrate with Facebook Messenger, embracing the future of artificial intelligence (AI) with its own chatbot. In 2018, Apple Business Chat was added. Then, in 2019, TD Ameritrade for Apple CarPlay and Android Auto both rolled out. All in all, TD Ameritrade is the undisputed leader in mobile trading tech and can be found everywhere you are.
TD Ameritrade isn't the only broker to offer Alexa Skills. Fidelity, Charles Schwab, and Interactive Brokers offer Alexa Skills compatibility, too. Note: Our research this year did not include testing specific Alexa features; however, based on Amazon's ratings, it appears TD Ameritrade has the lead in delivering a diverse quality experience.
Can I start trading with $100?
Yes. Nowadays, most online brokers offer no minimum deposit to open an account, commission-free stock and ETF trades, as well as the availability of fractional shares. As a result, new traders can start trading with a small investment such as $100. To compare features and pricing, use our online broker comparison tool.
Summary
To recap, here are the best online brokers for beginners.
Read Next
Methodology
For the StockBrokers.com 11th annual best trading platforms review published in January 2021, a total of 2,816 data points were collected over three months and used to score brokers. This makes StockBrokers.com home to the largest independent database on the web covering the online broker industry.

Participation is required to be included. Each broker completed an in-depth data profile and offered executive time (live in person or over the web) for an annual update meeting. Our rigorous data validation process yields an error rate of less than .001% each year, providing site visitors quality data they can trust. Learn more about how we test.
About the Author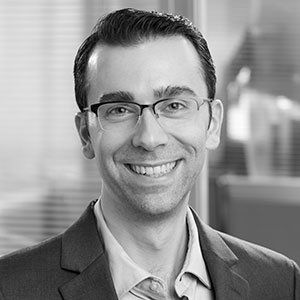 Blain Reinkensmeyer As Head of Research at StockBrokers.com, Blain Reinkensmeyer has 20 years of trading experience with over 1,000 trades placed during that time. Referenced as a leading expert on the US online brokerage industry, Blain has been quoted in the Wall Street Journal, The New York Times, the Chicago Tribune, and Fast Company, among others.