Best Stock Trading Apps for 2022
The StockBrokers.com best online brokers 2022 review (12th annual) took three months to complete and produced over 40,000 words of research. Here's how we tested.
Like most things in today's high-tech world, trading stocks has become an everyday activity on mobile devices. The best stock trading apps offer $0 stock and ETF trades, are easy to use, and deliver a fully-featured online trading experience for everyone from beginner to seasoned active traders.
For our 2022 Annual Review, we thoroughly tested 15 stock trading apps and reviewed each one across more than 25 different features. To score high marks, a broker had to provide an excellent stock trading experience across many usability categories. Testing was conducted using an iPhone XS (Apple iOS) and Samsung Galaxy S9+ (Android).
Best Stock Trading Apps 2022
Here's a breakdown of the best online brokers for mobile trading.
Best Stock App for Traders
| | |
| --- | --- |
| Minimum Deposit | $0.00 |
| Stock Trades | $0.00 |
| Options (Per Contract) | $0.65 |
In our 2022 Review, E*TRADE once again ranked among the best because its apps are easy to use and feature-rich. Our recommendation: use E*TRADE mobile for stock trading and Power E*TRADE Mobile for options trading. Read full review
Pros
Power E*TRADE offers great selection of trading tools
Our top pick for mobile trading and ease of use
Cons
$1,000 minimum for streaming data
Range of educational materials is limited compared to peers
Visit Site
Open & fund, get $600 w/ code: REWARD22

Best App for Options
| | |
| --- | --- |
| Minimum Deposit | $0.00 |
| Stock Trades | $0.00 |
| Options (Per Contract) | $0.65 |
TD Ameritrade delivers $0 trades, fantastic trading platforms, excellent market research and industry-leading education for beginners, and two different feature-rich apps – both excellent. Read full review
Pros
Excellent education for beginners
thinkorswim platform suite is our top desktop platform for 2022
Futures and forex trading available
Cons
$6.95 fee per trade for penny stocks
No access to international stock markets
Visit Site
Get up to $375 and trade commission-free
Best Stock App for Investors
| | |
| --- | --- |
| Minimum Deposit | $0.00 |
| Stock Trades | $0.00 |
| Options (Per Contract) | $0.65 |
Fidelity's mobile experience is cleanly designed, bug-free and delivers a phenomenal experience for investors. While active traders may be left wanting more, for the majority, Fidelity delivers, winning our award for No. 1 Investor App for the fifth year in a row. Read full review
Pros
Excellent mobile app for investors
Our top pick for order execution, no payment for order flow (PFOF)
Cons
Margin rates can be higher than those of peers
Mobile app may fall short for active traders
Visit Site
Trade at Fidelity.1
Best for Professionals
| | |
| --- | --- |
| Minimum Deposit | $0.00 |
| Stock Trades | $0.00 |
| Options (Per Contract) | $0.65 |
Mobile trading with Interactive Brokers is well-supported across all devices. From lightning-quick streaming data to full-featured order entry and portfolio management, Interactive Brokers includes everything professionals require to trade on the go. Read full review
Pros
Web-based client portal great for casual investors
Offers access to global markets
Robust mobile app
Cons
Trader Workstation (TWS) desktop platform best suited for professionals, not beginners
Visit Site
EXCLUSIVE: New clients, special margin rates.
Great for Tools and Technology
| | |
| --- | --- |
| Minimum Deposit | $0.00 |
| Stock Trades | $0.00 |
| Options (Per Contract) | $0.60 |
TradeStation's mobile app is meticulously designed and provides the functionality that active and professional traders need to succeed; and traders can now access their TradeStation crypto account directly through the app. Read full review
Pros
Excellent desktop and web-based trading platforms
Great for professionals
Offers cryptocurrency trading
Cons
Research trails industry leaders
Educational content split between two sites
Scored poorly for customer service
Visit Site
Trade Stocks, Options, Futures, & Crypto.
Other Trading Apps
In addition to our top five stock trading apps in 2022, we reviewed 10 others: Ally Invest, Charles Schwab, Firstrade, J.P. Morgan Self-Directed Investing, Merrill Edge, SoFi Invest, Tradier, Robinhood, Vanguard and Webull. To dive deeper, read our reviews.
Best stock trading apps comparison
When comparing stock apps side by side, features such as real-time streaming quotes, charting with multiple indicators, and synced watch lists are commonly found, other features are not. For example, less than 50% of stock apps support basic stock alerts.
Looking for forex trading apps? See our picks for best forex trading apps on our sister site, ForexBrokers.com.
Feature
E*TRADE
Visit Site
TD Ameritrade
Visit Site
Fidelity
Visit Site
Market Movers (Top Gainers)

Yes

Yes

Yes

Stream Live TV

Yes

Yes

Yes

Videos on Demand

No

Yes

Yes

Stock Alerts

Yes

Yes

Yes

Option Chains Viewable

Yes

Yes

Yes

Watch List (Real-time)

Yes

Yes

Yes

Watch List (Streaming)

Yes

Yes

Yes

Watch Lists - Create & Manage

Yes

Yes

Yes

Watch Lists - Column Customization

Yes

Yes

Yes

Watch List - Column Filtering

Yes

Yes

Yes
Comparison Tool: Compare 100+ features side-by-side
What is the best free trading app?
The best free stock trading app is from E*TRADE. Unlike most brokers, E*TRADE offers two apps: E*TRADE Mobile and the Power E*TRADE app. E*TRADE Mobile is designed for casual investors, while the Power E*TRADE app is designed for the feature-hungry active trader. Both apps are top-notch.
How do I choose the best stock trading app?
Now that all stock apps offer $0 stock trades, we recommend comparing other features to choose the best stock trading app. The most widely used stock app features are watch lists, stock charts, and order tickets, so make sure those are great. To help readers, we include full screenshots of each stock trading app in our broker reviews.
Fun fact: Not all stock trading apps offer real-time streaming quotes. Instead, some apps only refresh stock quotes every few seconds or longer. Watch lists aside, apps like TD Ameritrade and TradeStation provide excellent stock chart tools and stock alerts functionality. Both brokers offer traders access to several hundred technical indicators in addition to endless customization options.
What is the best stock trading app for beginners?
For beginners in 2022, the best stock trading apps are E*TRADE and TD Ameritrade. Between the two brokers, TD Ameritrade has the edge for educational resources and trading tools. Meanwhile, E*TRADE stands out for ease of use.
What is the safest stock app?
The safest stock apps come from the overall best and most trustworthy brokers. The following brokers offer the safest stock apps in 2022:
E*TRADE: Best Stock App for Traders
TD Ameritrade: Best App for Options
Fidelity: Best Stock App for Investors
Interactive Brokers: Best for Professionals
TradeStation: Great for Tools and Technology
If the broker you're using were compromised, a secure app would do little to protect your account; whereas a broker that has proper security measures across its websites, platforms and applications will have you covered.
The best apps allow login with biometrics (fingerprint or retina, for example) and other features such as two-factor authentication to reduce the chance of accounts being hacked.
What app gives you free stock?
Apps from brokers like Webull and Robinhood may give you a small amount of a stock of their choice — usually one or two shares — as a way to incentivize you to trade and invest, subject to certain terms and eligibility conditions.
Often the free shares will be given after you first open and fund a new brokerage account, or when you complete certain actions for the first time, such as linking your bank account.
Can I start trading with $100?
Yes. Nowadays, most online brokers offer no minimum deposit to open an account, commission-free stock and ETF trades, as well as the availability of fractional shares. As a result, new traders can start trading with a small investment such as $100. To compare features and pricing, use our online broker comparison tool.
Methodology
For the StockBrokers.com 12th Annual Review published in January 2022, a total of 3,075 data points were collected over three months and used to score 15 top brokers. This makes StockBrokers.com home to the largest independent database on the web covering the online broker industry.

As part of our annual review process, all brokers had the opportunity to provide updates and key milestones and complete an in-depth data profile, which we hand-checked for accuracy. Brokers also were offered the opportunity to provide executive time for an annual update meeting.

Our rigorous data validation process yields an error rate of less than .001% each year, providing site visitors quality data they can trust. Learn more about how we test.
Read Next
About the Author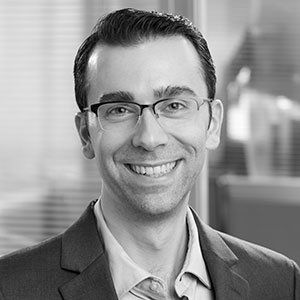 Blain Reinkensmeyer As Head of Research at StockBrokers.com, Blain Reinkensmeyer has 20 years of trading experience with over 1,000 trades placed during that time. Referenced as a leading expert on the US online brokerage industry, Blain has been quoted in the Wall Street Journal, The New York Times, the Chicago Tribune, and Fast Company, among others.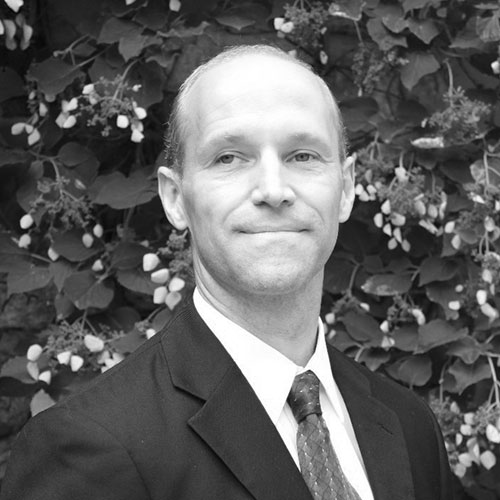 Chris McKhann Chris McKhann has been in the industry for more than 20 years. He has worked for many of the top names in the online trading space, including TD Ameritrade and optionMONSTER, which later became part of E*TRADE. His work has been cited in the Wall Street Journal, Reuters, the Financial Times, Forbes, CNBC, Nasdaq.com and Nikkei. He has also been an advisor and outside trader for several hedge funds. He was one of the first traders to delve into the VIX tradable products and to write about them (back in 2006). Chris is also an educator who teaches high school statistics, finance and computer science.