40,000+

Words of Research

19+ Million

Visitors Since Inception

$5+ Billion

in Assets Referred
StockBrokers.com was established in 2009 with a simple goal: to conduct thorough and completely unbiased reviews to help individual investors find the best broker for their needs.
Fast-forward to today, and through the best brokers review, comparison tool, broker guides, and over 40,000 words of research, StockBrokers.com has helped millions of visitors compare brokers.
The six-month StockBrokers.com annual review is recognized by industry executives as the most comprehensive review in the industry. With over $5 billion in assets referred since inception, StockBrokers.com is the most trusted resource for online broker reviews and ratings in the United States and is frequently referenced in the media.
-------
About Reink Media Group - StockBrokers.com is wholly owned by Reink Media Group, LLC (RMG), a privately held Michigan based company founded in February 2009. RMG's mission is to provide financial education and advice that puts people first before profits. Primary holdings include: investor.com, StockBrokers.com, ForexBrokers.com, and StockTrader.com. RMG's two Managing Partners, Blain and Brandon Reinkensmeyer, both hold 50% ownership. For more information, visit ReinkMedia.com or view RMG's Better Business Bureau (BBB) profile page.
Meet the Team
Contact us if you'd like to interview one of our experts.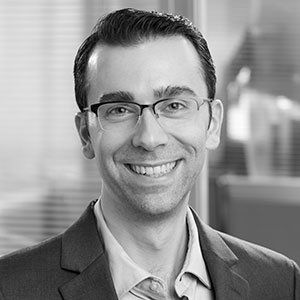 Blain Reinkensmeyer
Managing Partner
Blain Reinkensmeyer is a Managing Partner at Reink Media Group. He heads research for all U.S.-based brokerages and is respected by executives as the leading analyst covering the online broker industry. Blain's insights have been featured in the New York Times, Wall Street Journal, Forbes, and the Chicago Tribune, among other media outlets, and he is noted as a top expert on the U.S. online brokerage industry. Blain also acts as director of content for Reink Media Group's suite of personal finance websites, which includes investor.com, ForexBrokers.com, StockTrader.com and BrokerNotes.co. Blain was honored at just age 22 as part of Crain's Detroit Business' "Top 20 in their 20s." Blain is a technology enthusiast and avid hockey player who loves reading, barbecuing during summer, and spending time with his wife and three children.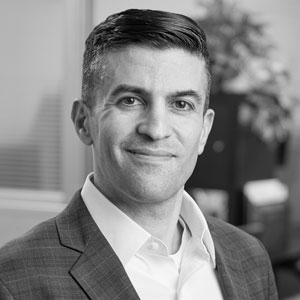 Steven Hatzakis
Global Director of Online Broker Research
Steven Hatzakis is the Global Director of Online Broker Research for Reink Media Group, heading the StockBrokers.com portfolio brand. Passionate about helping consumers, Steven has spoken and moderated numerous forex and finance industry panels across the globe and has been gathering accolades and credentials in the finance industry for more than 20 years. He's served as a registered commodity futures representative for both domestic and internationally regulated brokerages, and he's held a Series III license in the U.S. as a Commodity Trading Advisor (CTA) for more than 10 years.
Steven has published over 1,000 articles covering the forex industry, and he has been writing about Bitcoin and cryptocurrency since the industry's infancy. Steven continues to contribute to open-source technology, consumer education, and self-regulatory initiatives.
Chris McKhann
Senior Writer
Chris McKhann has worked in the financial industry for more than 20 years and with many of the top names in the online trading space, including TD Ameritrade and optionMONSTER, which later became part of E*TRADE. His work has been cited in the Wall Street Journal, Reuters, the Financial Times, Forbes, CNBC, Nasdaq.com and Nikkei. He has also been an advisor and outside trader for several hedge funds, and was one of the first traders to delve into and write about the VIX tradable products. Chris is also an educator who teaches high school statistics, finance and computer science.
Sam Levine
Senior Writer
Sam Levine is a longtime writer, investor and educator with nearly three decades of experience in the investing industry. His specialty is making even the most complicated investing concepts easy to understand for beginning and intermediate investors. He holds two of the most widely recognized certifications in the investment management industry, the Chartered Financial Analyst and the Chartered Market Technician designations. Previously, he was a contributing editor at BetterInvesting Magazine and a contributor to The Penny Hoarder and other media outlets.
Dayana Yochim
Senior Writer-Editor
Personal finance writer Dayana Yochim has been writing about money and investing for more than two decades, focusing on bringing clarity and the occasional comedic aside to what is often a murky, humorless topic. Previous gigs include NerdWallet, the Motley Fool and HerMoney.com. She's also written for Woman's Day, Forbes, Newsweek, Jane, the Associated Press and other media outlets, and been a guest expert on "Today," "Good Morning America," CNN and National Public Radio. Her areas of expertise include retirement planning, credit cards and bank accounts.
Carolyn Kimball
Managing Editor
Carolyn Kimball is Managing Editor for Reink Media Group and the lead editor for content on StockBrokers.com. Carolyn has more than 20 years of writing and editing experience at major media outlets including NerdWallet, the Los Angeles Times and the San Jose Mercury News. She specializes in coverage of personal financial products and services, wielding her editing skills to clarify complex (some might say befuddling) topics to help consumers make informed decisions about their money. She believes strongly that personal finance education has the power to open doors for all Americans and change our lives for the better, whether that means planning for a happy retirement, paying for college, or establishing a budget to enjoy a more stress-free life.
Read more about Carolyn
.
Adrienne Gorman
Senior SEO Analyst
Adrienne serves as Senior SEO Analyst and resident Google whisperer for StockBrokers.com. She specializes in auditing, analysis, research and reporting, as well as keeping an eye on current SEO news and trends. She has been working in the search industry for more than eight years and in social media for over 11 years. Prior to her work with Reink Media Group, she worked extensively on the other side of search, by analyzing and evaluating search results for a major search engine as well as social media sites when used as search engines. Adrienne holds a bachelor's degree in social science with a major in psychology/sociology from Benedictine University and holds certifications in SEO and social media from the Wharton School of the University of Pennsylvania, Northwestern University and the University of California, Davis.
In her spare time, Adrienne is a die-hard Notre Dame football fan who will keep you up on their progress regardless of your interest. She also enjoys gardening, encouraging other people to garden, baking, working out and old movies.
Jessica Hoelscher Global Director of Data
Jessica heads data and research for Reink Media Group's suite of personal finance sites. Among her responsibilities is maintaining the databases that feed the numerous algorithms on finance education site investor.com, including its advisor trust ratings and accolades. Jessica's data team meticulously validates the thousands of data points collected during the StockBrokers.com Annual Review and performs regular audits to ensure the highest level of accuracy. An industry veteran, she entered the financial industry at just 20 years old and previously held her Series 7, 66, 9, 10, 4, and 24 licenses. With a strong belief in fiduciary advice, Jessica left her licenses behind to join investor.com and fully dedicate herself to the fiduciary-first movement. When not nerding out on data, she enjoys traveling the world, trail running, and rocking out to live music.
arrow_drop_upBack to top