Fidelity Investments, founded in 1946, is a full-service broker with over 19 million retail brokerage accounts and over $2 trillion in client assets. Fidelity charges $4.95 per stock trade, $4.95 plus $.65 per contract for options trades, and is highly regarded for its quality customer service, extensive retirement services, and all-around investment offering.
Commissions & Fees
Like its closest competitors, Fidelity uses a simple, flat-fee trading commission structure. Stock trades are $4.95, and options trades run at $4.95 plus $.65 per contract, which are less expensive rates than those offered by TD Ameritrade and ETRADE, but match those of Charles Schwab.
Fidelity offers 12,505 mutual funds, of which just over 4,000 are No Transaction Fee (NTF) funds. Regular mutual fund trades cost $49.95 to buy, $0 to sell. Unlike most brokers, Fidelity and Charles Schwab charge only for the original purchase. There is no additional charge for redemption (i.e., selling).
Fidelity offers 91 commission-free ETFs. While the number is certainly good, the broker still trails ETRADE, TD Ameritrade, and Charles Schwab (TD Ameritrade leads the industry with its offering of 296 ETFs).
| View All Fees | Fidelity | TD Ameritrade | E*TRADE | Charles Schwab | Merrill Edge |
| --- | --- | --- | --- | --- | --- |
| Stock Trade Fee (flat) | $4.95 | $6.95 | $6.95 | $4.95 | $6.95 |
| Options Base Fee | $4.95 | $6.95 | $6.95 | $4.95 | $6.95 |
| Options Per Contract Fee | $0.65 | $0.75 | $0.75 | $0.65 | $0.75 |
| Mutual Fund Trade Fee | $49.95 | $49.99 | $19.99 | $76.00 | $19.95 |
| Commission Free ETFs | 91 | 296 | 225 | 244 | 0 |
| Commissions & Fees | | | | | |
Finally, it should be noted that Fidelity provides industry-leading transparency and order execution quality; it finished No. 1 in the category again this year. One outstanding feature is that Fidelity is the only broker to provide its clients with a raw tally of savings from quality order execution. To explore this topic in greater depth, see our order execution quality guide.
Research
Fidelity offers a comprehensive research experience that is truly unmatched in the industry.
It should come as no surprise that Fidelity's shining star is research. Take, for example, equities research. Pull up a quote on Apple (AAPL) and you will find a methodically laid out page that includes key financial metrics, ratings, graphs, charts, recent news, and more. With ratings, for example, you will find the Equity Summary Score alongside 12 different third-party research reports to navigate through, the largest of any broker. ETFs are not neglected either, as I found five third-party research reports available for SPY.
What makes Fidelity's website shine is its design. The entire experience is meticulously laid out and completely responsive (mobile friendly), making it fantastic for usability, regardless of whether you are using a desktop computer, laptop, or mobile device. No other broker comes close to providing this kind of research experience. Here's the view for mutual fund quotes.
Beyond the visuals and strategic placement of key metrics and pertinent data, the inclusion of fund comparisons stood out for me. For example, in examining both ETFs and mutual funds, you are shown a table that compares the fund you searched to similar funds from different providers, including Fidelity's funds. If a fund is similar but is commission free or has a lower expense ratio, it will be highlighted. Make no mistake, Fidelity funds are frequently included and highlighted as recommendations, but self-promotion aside, the table itself is extremely insightful and helps you invest in a particular sector or index at the lowest cost.
Screening for investment ideas follows the same clean, completely mobile friendly design style, which applies to both stock and ETF screeners as of early 2018; mutual funds are due up next. Two of my favorite new features, which came in 2017, included the addition of stock screening by theme and filtering for socially responsible ETFs.
The list of highlights is long. No doubt, Fidelity's screeners set the benchmark for the industry.
Fidelity's leadership in research also extends to overall market research with Fidelity Viewpoints. Only Schwab, with its Insights articles, can go toe to toe with Fidelity's market analysis. While Schwab edges Fidelity with video content, Fidelity edges Schwab with its detailed and extremely well written market reports and educational pieces. For active traders and options trading analysis, TD Ameritrade does the best, but lacks in the former areas compared to Fidelity and Schwab.
For example, heading into 2018, Fidelity released a 2018 sector outlook report that highlighted key trends to watch and detailed analysis of each sector. While all brokers supply market analysis, the detail Fidelity goes into and the format it uses make the content easily absorbed, regardless of your experience. I frequently forward the research on to family, friends, and colleagues within the industry. To stay current, I recommend subscribing to the weekly or monthly email updates. I've been subscribing to the weekly updates for over two years and have yet to be disappointed.
Overall, Fidelity offers a comprehensive research experience that is truly unmatched in the industry. With 60 variables assessed, Fidelity is on top in 2018.
| | Fidelity | Charles Schwab | TD Ameritrade | E*TRADE | Merrill Edge |
| --- | --- | --- | --- | --- | --- |
| Equity Research - Reports | 12 | 8 | 7 | 4 | 3 |
| Equity Research - Metric Comparisons | Yes | Yes | Yes | No | Yes |
| ETF Research - Reports | Yes | Yes | Yes | Yes | Yes |
| Mutual Fund Research - Reports | No | Yes | Yes | Yes | Yes |
| Equity Research - Social | Yes | Yes | Yes | Yes | No |
Customer Service
To score Customer Service, StockBrokers.com partners with customer experience research group Confero to conduct phone tests from locations throughout the United States. For our 2018 Broker Review, 260 customer service tests were conducted over ten weeks. The data collected is institutional grade and sets the current industry benchmarks.
Results:
Average Connection Time: 1 - 2 minutes
Average Net Promoter Score: 9.2 / 10
Average Professionalism Score: 9.4 / 10
Overall Score: 9.13 / 10
Ranking: 2nd (13 brokers)
Platforms & Tools
Unlike competitors Charles Schwab and TD Ameritrade, Fidelity does not make its active trader platforms automatically available to all customers.
Fidelity, like its competitors, provides active trader services and tools, including Active Trader Pro, which is both desktop and web based, as well as Wealth Lab Pro, which is desktop based.
| | Fidelity | Charles Schwab | TD Ameritrade | E*TRADE | Merrill Edge |
| --- | --- | --- | --- | --- | --- |
| Desktop Platform (Windows) | Yes | Yes | Yes | Yes | Yes |
| Charting - Indicators / Studies | 166 | 41 | 397 | 118 | 73 |
| Charting - Drawing Tools | 22 | 15 | 22 | 33 | 22 |
| Option Chains - Total Columns | 26 | 34 | 33 | 30 | 62 |
| Watch Lists - Total Fields | 85 | 108 | 514 | 112 | 216 |
It is important to note right off the bat that, unlike competitors Charles Schwab and TD Ameritrade, Fidelity does not make its active trader platforms automatically available to all customers. Instead, to qualify for access, 36 or more qualified trades must be made in a rolling 12-month period, or, customers can phone in to request access.
Focusing on Active Trader Pro for desktop, which is the flagship platform, on the pros side the design is clean and there is a plethora of features. Immediately post login you are greeted by the Daily Dashboard, which provides a clean, high-level overview of the current market environment as well as your portfolio. A summary of the current indices is on top, with a heatmap of your portfolio's gainers and losers alongside relevant news and upcoming portfolio events resting below. In my case, Phillips 66 (PSX) had earnings upcoming and it showed up under Portfolio Events.
Speaking of portfolio events, Fidelity stands out with its Real-Time Analytics tool. Choose between eight different signal filters, select a watch list or portfolio, and Real-Time Analytics will stream trade signals throughout the day. I found some of the signals far more relevant than others; for example, signaling for new highs vs. signaling for volume spikes, which were sporadic and usually just unactionable noise.
Users of Trade-Ideas software will find Real-Time Analytics similar, although it is far less customizable. To go from interesting to impactful, I would love to see Fidelity expand the tool so users can build custom signals. For example, alert me when any stocks in my watch list hit +5% on the day and have traded at least one million shares, or if a stock gaps up at the open by more than 10%.
Charting is cleanly laid out and encompasses pretty much everything a trader could want: 22 different drawing tools, 166 optional studies, overlays, custom profiles, trading off the chart, displayed alerts, notes, and more. Recognia is even tied in to automate the identification of technical patterns.
Being a Fidelity customer now for multiple years, I've always found the charting interface easy to use and configure. Compared to industry leaders TD Ameritrade thinkorswim and TradeStation, deeper setting customizations, alongside the total number of available studies and the ability to custom code studies, are several missing pieces from a nearly flawless experience.
Fidelity's charting and trading workflow also integrates with Trade Armor, a tool designed to help manage currently active positions, which is also available through the website. I loaded Trade Armor with my Wells Fargo (WFC) position and could see a clean summary of the value of my open position. The chart on the left will highlight any currently active stop loss orders and alerts together with high-level technical analysis, specifically support and resistance. Trade Armor isn't just useful, it's also educational.
The two gripes I have with Trade Armor are that you are limited in what can be displayed on the chart, and the window can only extend horizontally, limiting the chart size. Being a big chart junkie, this is annoying. Trade Armor is effective, yet I wonder if the experience would be better served as an optional add-on to the main charting experience.
Trade Armor aside, I was surprised to find that the watch lists have only 85 optional columns available for customization. Eighty may seem high, but six brokers provide over 100, and four of them make over 200 available. The watch lists experience is as clean as you'll find anywhere; however, this lack of depth surprised me considering that the other tools were all rich in depth.
Two other minor drawbacks with watch lists center around usability. First, you can't add new symbols inline. Instead, you have to right-click and select, "Insert Row," then type in the symbol, which is tedious. Second, they don't automatically re-filter on the fly. Sorting by column "% Change," for example, will filter your real-time streaming watch list accordingly, but within seconds, securities adjust in price and fall out of place.
For customers who don't meet the minimum requirements to access Active Trader Pro, streaming real-time quotes are also provided in Fidelity's website watch list tool.
For customers who don't meet the minimum requirements to access Active Trader Pro, streaming real-time quotes are also provided in Fidelity's website watch list tool. On the website, the functionality is more user-friendly, and there are 48 optional columns with drag-and-drop friendly sorting, Excel exports, easy list editing, and quick links to trade, research, etc. All watch lists sync, so you can jump from web to desktop to mobile as you please.
Stepping away from equities trading, options traders will find Active Trader Pro impressive. Both the probability calculator and profit/loss calculator have been well designed. I also enjoyed the strategy ideas window and the option statistics overview, which clearly break down relevant volatility and options data from the current day's session. Lastly, option chains are fully customizable, although they include only 26 optional columns, which is slightly less than the industry average of 29. See: Best Brokers for Options Trading.
New in 2017, Fidelity added a new options tool, Option Trade Builder, which is designed to help less experienced options investors filter to an ideal trade based on their sentiment, data, and some light education. For the first iteration, I found the tool too limiting to use. Only basic strategies are supported, and you have to select your contract; the best trade ideas, statistically scored, just aren't surfaced for you. This is where OptionsHouse StrategySEEK or a third-party tool like OptionsPlay excels.
Active Trader Pro is a fantastic platform that will please most active traders.
With all 59 variables assessed, Active Trader Pro's functionality list is robust to the point where it trails only behind the two undisputed leaders in this arena: TD Ameritrade's thinkorswim and TradeStation. To steal a top spot from one of these kings, Fidelity will need to muster more depth across the board. That said, for Fidelity customers who meet the minimum threshold for access, Active Trader Pro is a fantastic platform that will please most active traders.
Alongside the platforms, Fidelity also offers Active Trader Services (dedicated trading specialists and personalized support), which has even steeper requirements. To qualify, clients must place 120 or more stock, bond, or options trades in a rolling 12-month period and maintain $25,000 in assets across their eligible Fidelity brokerage accounts. With customer service already fantastic, Active Trader Services status is simply the icing on the cake.
Mobile Trading
Fidelity's mobile experience is cleanly designed, bug-free, and delivers a phenomenal experience for investors.
When it comes to mobile, Fidelity provides a quality experience, regardless of whether it is using an Apple (including the Apple Watch) or Android device. Even basic skills are supported with Amazon Alexa, although that experience is certainly still in early development. The only other broker to even offer Alexa functionality is TD Ameritrade.
Focusing on the iPhone app, I found it easy to use and bug-free. Upon logging in, a unique, customizable dashboard experience, displayed as a personalized feed, greets you. In your personalized feed, market cards float on top of varying scenery images that rotate after each login, creating an experience found nowhere else but at Fidelity.
Cards in your feed include a summary of market average returns, account balances, positions, and watch lists summaries (both incorporate real-time quotes and recent news), alongside a variety of topical news feeds, including retirement, the US economy, international markets, sector news, and more.
The different cards can be hidden if desired and news feeds can be personalized, although currently the background images cannot be changed. It is clear Fidelity is thinking outside the box and challenging the status quo, which is great. When the feed originally launched in 2016, it felt very 1.0ish, but in 2018, the experience is polished and engaging.
From the feed, you can tap over to view a detailed market summary screen that includes a variety of well-designed visuals not found elsewhere. First, you see the same market summary from the feed with an added streaming real-time intraday performance chart, including all three major indices (S&P 500, NASDAQ, DOW). Second, Fidelity shows crisp, clean, heatmap-infused carousals of the day's market movers. Curated top news is displayed next, which I found to be superior to some of the large financial news sites because of their relevant content and absence of ads.
As you scroll down through the remainder of the market summary screen, unique, insightful modules just keep on appearing. The list includes an international markets summary (a completely visual globe with international market metrics), sector performance summary (with icons to represent each sector), futures market data, and finally a summary of active symbols being bought and sold by Fidelity customers (with green/red buy/sell bars to visually show customer activity).
Other highlights of the mobile app include note-taking functionality, which syncs with its Notebook tool on the main site, and Active Trader Pro. Actionable Alerts are another nice touch that boost alerting capabilities, and add the options "Get Quote" and "Trade" to regular push notifications. Finally, full stock, ETF, and mutual fund screening hasn't made its way to mobile yet; however, preset ETF-themed screens are available for viewing.
While Fidelity thrives in its offering of research on mobile, it struggles in the active trader department, specifically charting. Charting was clean and included after-hours charts, which was nice; however, there were only seven indicators available, which is well below the industry average of 36. In early 2017, just two indicators were available, and they weren't even customizable. Regardless of the progress, Fidelity has extensive room for expansion.
Another drawback to Fidelity's mobile experience in the active trading department is the inability to make rapid-fire trades. There is no ladder trading available or unique ways to preset order parameters and quickly tap to buy or sell. The trade order form is easy to fill out and includes a simplified version for quicker order entry, but it's not built for active trading. 
Ultimately, Fidelity's mobile experience is cleanly designed, bug-free, and delivers a phenomenal experience for investors. While active traders may be left wanting more, for the majority, Fidelity delivers. In fact, the custom feed and market summary experiences helped Fidelity win our award, No. 1 Investor App, in 2018.
| | Fidelity | Charles Schwab | TD Ameritrade | E*TRADE | Merrill Edge |
| --- | --- | --- | --- | --- | --- |
| Watch List Syncing | Yes | Yes | Yes | Yes | Yes |
| Charting - Technical Studies | 7 | 32 | 397 | 11 | 22 |
| Stock Alerts - Basic Fields | Yes | No | Yes | Yes | Yes |
| Customizable Homescreen | Yes | No | No | Yes | Yes |
| Touch ID | Yes | Yes | Yes | Yes | Yes |
| Stream Live TV | Yes | Yes | Yes | Yes | No |
Ease of Use
In 2018, like 2017, Fidelity leads the industry, placing first for the category Ease of Use. Fidelity's vision is clear: provide a completely mobile-friendly, HTML 5-driven experience. This includes everything from opening a new account to viewing positions, placing trades, conducting portfolio analysis, research, education, and much more in between. Fidelity isn't 100% there yet, but it continues to grow closer by the month and delivers more than enough to take the top score for usability.
Education
In the area of education, Fidelity does a good job of breaking up content, sorting by experience level, category, and content type. Articles, videos, webinars, infographics, and courses are available to customers. Courses organize articles and videos into a step-by-step roadmap and track your progress so you can easily leave and come back later without forgetting your place.
One tip for newcomers: when accessing the Learning Center, skip the category overviews at the top and scroll straight down to the "All Courses and Lessons" section. The filtered category areas are a nice effort but it's too easy to lose track of where you are, not to mention overlook additional content. "Was that article I liked in this category or that category?" is the question I often found myself asking.
Even with an impressive offering of articles, videos, and webinars for investment-related topics, Fidelity really stands out with its retirement education. Over the years, I have compiled an entire folder of bookmarked Fidelity Viewpoint articles on money-related topics, including retirement and personal finance in general. And while they can be difficult to find on the website, Fidelity offers a variety of tools to give you a proper diagnosis: Financial Checkup, Retirement Score, Income Strategy Evaluator, and Guided Portfolio Summary make up the primary lineup.
Fidelity's featured tool, Retirement Score, provides a gauge of how well you are doing on the path towards reaching your goals. By completing a plan profile (think name, age, income, marital status, working status, expected retirement age, estimated retirement expenses, expected social security, etc.), Fidelity's engine can tell you how you're doing. Similar to services such as Personal Capital, Betterment, and Wealthfront, Fidelity can also incorporate external account data, although Fidelity's experience isn't as polished. The more data you enter, the more accurate the analysis.
Financial Checkup, which was a new addition in 2017, guides you through a series of questions to ultimately provide you with a 1 – 100 score of your financial well-being. Where Retirement Score focuses on raw data analysis, Financial Checkup is more methodical and high level, focusing instead on budgeting habits, debt, savings, and your general financial confidence. Ultimately, the tool provides a summary of your results with suggestions for improvement alongside links to additional educational materials.
Looking at Fidelity's educational offering as a whole, there's something for everyone. While there is always room for growth by adding more content, improving tools, and the like, Fidelity leads by example, especially on the topic of retirement.
Other Notes
Fidelity offers checking accounts, savings accounts, credit cards and debit cards, but no home mortgages. Its credit cards, in particular, stand out in the area of rewards – thanks to its Rewards VISA Signature Card, which yields 2% cash back on every purchase.
For investors seeking a low-cost, automated solution, Fidelity offers a robo-advisor service, Fidelity Go. Read our full Fidelity Go review for a breakdown.
Final Thoughts
Fidelity Investments defines value for investors across the full spectrum of the investment community.
Overall, thanks to its low costs and diverse offering, Fidelity Investments defines value for investors across the full spectrum of the investment community. While Fidelity shines across the board, the backbone of Fidelity's success, research, and retirement offerings will undoubtedly continue to be front and center for years to come.
What impresses me most about Fidelity is its drive to continue innovation and push forward across all its products to provide the best possible customer experience. For a broker with over 18 million customers competing against other powerhouse brands, Fidelity understands there is no time to take the foot off the gas pedal.
In 2018, Fidelity is our top-rated broker, unseating the 2017 champion, TD Ameritrade.
Methodology
For our 2018 Stock Broker Review we assessed, rated, and ranked 13 different online brokers over a period of six months. In total, we conducted 260 customer service tests, collected 3,796 data points, and produced over 40,000 words of research. How we test.
References
View all Fidelity Investments Fees & Features
---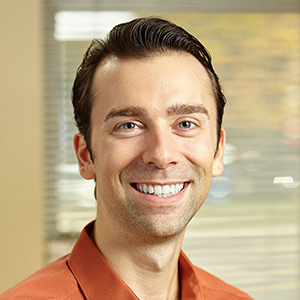 Reviewed by Blain Reinkensmeyer Blain heads research at StockBrokers.com and has been involved in the markets since placing his first stock trade back in 2001. He developed StockBrokers.com's annual review format seven years ago, a format broker executives consider the most thorough in the industry. Blain currently maintains funded accounts with more than a dozen different US-regulated online brokers and has executed thousands of trades throughout his career. He enjoys sharing his experiences through his personal blog, StockTrader.com.
Fidelity Investments Competitors
Select one or more of these brokers to compare against Fidelity Investments.
---
Ratings Overall
*Fidelity was not included in the latest annual review, as a result this data may not be up to date.
Summary
Offering of Investments
Platforms & Tools
Research
Customer Service
Banking
Best in Class
Overall
Offering of Investments
Platforms & Tools
Research
Customer Service
Mobile Trading
Ease of Use
Education
Order Execution
Banking
Active Trading
New Investors
Overall
Offering of Investments
Platforms & Tools
Research
Customer Service
Mobile Trading
Education
Order Execution
Banking
Active Trading
Options Trading
New Investors
Overall
Platforms & Tools
Research
Customer Service
Mobile Trading
Education
Banking
New Investors
Overall
Platforms & Tools
Research
Customer Service
Mobile Trading
Education
Overall
Research
Customer Service
Mobile Trading
Compare Fidelity Investments
Find out how Fidelity Investments stacks up against other brokers.