StockBrokers.com is committed to the highest ethical standards and reviews services independently. Advertiser Disclosure
Fidelity Review
The StockBrokers.com best online brokers 2019 review (9th annual) took six months to complete and produced over 30,000 words of research. Here's how we tested.
Founded in 1946, Fidelity Investments is a full-service broker with over 20 million retail brokerage accounts and over $2 trillion in client assets.
Having reviewed Fidelity for over nine years, what impresses me most about the company is the drive to continue innovation and push forward across all products to provide the best possible customer experience.
This review will dive in and take a closer look at the iconic Fidelity brand.
Review Summary
With over $2 trillion in client assets, Fidelity is a low-cost online broker offering $4.95 stock trades, industry-leading research, excellent trading tools, an easy-to-use mobile app, and comprehensive retirement services. Overall, Fidelity is a winner for investors.
Benefits
Website research experience leads the industry.
Terrific mobile app.
Leader in order execution quality.
Considerations
The mobile app is great, however it is designed for investors first, and traders second.
Exclusive Offer:
Get 300 commission-free trades and 2 years to use them Open Account
Commissions & Fees
After factoring in order execution quality, where Fidelity reigns supreme, Fidelity's $4.95 stock trades consistently yield additional value for customers.
Benefits
Rare in the industry, Fidelity does not accept payment for order flow (PFOF), which results in cost savings for customers when placing stock trades.
500+ commission-free ETFs.
Fidelity offers 12,505 mutual funds, of which just over 4,000 are No Transaction Fee (NTF) funds.
Alongside Charles Schwab, Fidelity is the only broker to list the price improvement received on eligible orders.
Considerations
Regular mutual fund trades cost $49.95 to buy, $0 to sell. Unlike most brokers, Fidelity and Charles Schwab charge only for the original purchase. There is no additional charge for redemption (i.e., selling).
Further Reading
Fees Comparison
| Feature | Fidelity |
| --- | --- |
| Minimum Deposit | $0.00 |
| Stock Trade Fee (per trade) | $4.95 |
| ETF Trade Fee | $4.95 |
| Options Base Fee | $4.95 |
| Options Per Contract Fee | $0.65 |
| Mutual Fund Trade Fee | $49.95 |
| Broker Assisted Trades Fee | $32.95 |
| Commission-Free ETFs | 500 |
View all 23 data points
Platforms & Tools
Fidelity's website provides everything an everyday investor needs to manage a portfolio. For active traders, Active Trader Pro is Fidelity's flagship desktop platform, and is packed with tools.
Benefits
Fidelity's website watch list tool is my personal favorite among all the brokers I've tested in our annual review. Streaming quotes are included as well as 48 total columns of data to choose from. Furthermore, the workflow is seamless, making it a breeze to transition into equity research or into the docked order ticket to place a trade.
In Active Trader Pro, charting is cleanly laid out and encompasses pretty much everything a trader could want: 22 different drawing tools, 166 optional studies, overlays, custom profiles, trading off the chart, displayed alerts, notes, and more. Recognia is also incorporated to automate the identification of common technical patterns.
Active Trader Pro includes several unique, in-house brewed tools, including Real-Time Analytics (streaming trade signals) and Trade Armor (real-time position analysis). Trade Armor is also available through the website.
Options trading with Active Trader Pro is just as impressive as stock trading, and includes a variety of analysis tools.
Considerations
Active Trader Pro offers 91 optional columns for watch lists, which is great, but underwhelms compared to category leaders such as TD Ameritrade and TradeStation, which each offer hundreds.
No ladder-trading tool provided for day traders.
Gallery
Further Reading
Tools Comparison
| Feature | Fidelity |
| --- | --- |
| Web Platform | Yes |
| Desktop Platform (Windows) | Yes |
| Watch Lists - Total Fields | 91 |
| Charting - Drawing Tools | 22 |
| Charting - Indicators / Studies | 166 |
| Option Chains - Total Columns | 26 |
| Streaming TV | Yes |
| Paper Trading | No |
| Platforms & Tools | |
View all 59 data points
Research
Fidelity's shining star is research. The entire website experience is meticulously laid out, the broker provides terrific in-house market commentary, and every tool is rich with insights.
Benefits
Fidelity provides 12 third-party research reports for stocks and five for ETFs, the largest of any broker. Is that information overload? Perhaps. But it illustrates how thorough Fidelity is when it comes to research.
Fidelity's stock, ETF, and mutual fund screeners are easy to use, rich in data, and set the benchmark for the industry.
Fidelity's leadership in research also extends to overall market research with Fidelity Viewpoints. Only Schwab, with its Insights articles, can go toe to toe with Fidelity's market analysis. My favorite Viewpoint research is the annual sector outlook report, which highlights key trends to watch and includes detailed analysis of each sector.
Considerations
Despite a buffet of information and analysis, surprisingly, no third-party research reports are offered for mutual funds.
Gallery
Research Comparison
| Feature | Fidelity |
| --- | --- |
| Research - Stocks | Yes |
| Stock Research - Reports | 12 |
| Research - ETFs | Yes |
| Research - Mutual Funds | Yes |
| Research - Pink Sheets / OTCBB | Yes |
| Research - Fixed Income | Yes |
| Research - Futures | Yes |
| Research - Forex | No |
| Research | |
View all 60 data points
Customer Service
To score Customer Service, StockBrokers.com partners with customer experience research group Confero to conduct phone tests from locations throughout the United States. For our 2019 Broker Review, 300 customer service tests were conducted over ten weeks.
Results
Average Connection Time: 1 - 2 minutes
Average Net Promoter Score: 8.9 / 10
Average Professionalism Score: 8.8 / 10
Overall Score: 8.72 / 10
Ranking: 4 th (16 brokers)
Mobile Trading
Fidelity's mobile experience is cleanly designed, bug-free, and delivers a phenomenal experience for investors. While active traders may be left wanting more, for the majority, Fidelity delivers, winning our award, No. 1 Investor App, in 2019.
Benefits
Upon logging in, a unique, customizable dashboard experience, displayed as a personalized feed, greets you. In your personalized feed, market cards float on top of varying scenery images that rotate after each login, creating an experience found nowhere else. Cards cover everything, from market news to portfolio and watch list insights. As far as customizable dashboards go, Fidelity's is my favorite.
Research is robust and exactly what one would expect to find after using the website.
Among many other highlights of the mobile app is the note-taking functionality, which syncs with the Notebook tool on the main site, and Active Trader Pro. Using Notes allows you to log personal thoughts on individual stocks and the broader markets, then have everything sync in one easy-to-access location.
Considerations
While Fidelity thrives in its offering of research on mobile, it struggles in the active trader department. For example, charting is clean and includes after-hours charts, which is nice; however, only seven indicators are available – well below the industry average of over 40.
The app experience is built primarily around investors. To better serve active traders, Fidelity should consider a separate dedicated app, a strategy both E*TRADE and TD Ameritrade employ.
Gallery
Further Reading:
Mobile Apps Comparison
| Feature | Fidelity |
| --- | --- |
| iPhone App | Yes |
| Android App | Yes |
| Apple Watch App | Yes |
| Watch List Syncing | Yes |
| Stock Alerts - Basic Fields | Yes |
| Charting - After Hours | Yes |
| Mobile Trading | |
View all 52 data points
Offering of Investments
Fidelity provides all the benefits of what an investor would expect of a full-service brokerage.
Benefits
Full spectrum of investment services provided, from stock trading to retirement guidance.
International trading enables customers to trade in 25 countries and exchange between 16 currencies.
Considerations
Futures and forex trading not offered.
Further Reading
Offering Comparison
| Feature | Fidelity |
| --- | --- |
| Stock Trading | Yes |
| OTCBB / Pink Sheets | Yes |
| Options Trading | Yes |
| Complex Options Max Legs | 4 |
| Options Exercising (Web) | No |
| Options Exercising (Phone) | Yes |
| Bonds (US Treasury) | Yes |
| Bonds (Corporate) | Yes |
| Bonds (Municipal) | Yes |
| Futures Trading | No |
| Forex Trading | No |
| Mutual Funds (No Load) | 4031 |
| Mutual Funds (Total) | 11782 |
| DRIPs | Yes |
| Advisor Services | Yes |
| Offering of Investments | |
View all 40 data points
Education
Looking at Fidelity's educational offering as a whole, there's something for everyone, and the broker leads by example, especially on the topic of retirement.
Benefits
Fidelity does a good job of breaking up content, sorting by experience level, category, and content type. Articles, videos, webinars, infographics, and courses are available to customers.
Courses organize articles and videos into a step-by-step roadmap and track your progress so you can easily leave and come back later without forgetting your place.
Fidelity really stands out with its retirement education. Over the years, I have compiled an entire folder of bookmarked Fidelity Viewpoint articles on money-related topics, including retirement and personal finance in general.
Fidelity offers a variety of in-house tools to provide you with a proper diagnosis of your financial position: Financial Checkup, Retirement Score, Income Strategy Evaluator, and Guided Portfolio Summary make up the primary lineup.
Considerations
Gallery
Education Comparison
| Feature | Fidelity |
| --- | --- |
| Has Education - Stocks | Yes |
| Has Education - ETFs | Yes |
| Has Education - Options | Yes |
| Has Education - Mutual Funds | Yes |
| Has Education - Fixed Income | Yes |
| Has Education - Retirement | Yes |
| Paper Trading | No |
| Videos | Yes |
| Webinars (Monthly Avg) | 8 |
| Webinars (Archived) | Yes |
| Live Seminars | Yes |
| Progress Tracking | Yes |
| Interactive Learning - Quizzes | Yes |
| Investor Magazine | Yes |
| Education | |
View all 19 data points
Banking
Customers who bank with Fidelity are not protected by FDIC insurance; however, the broker delivers a consistent and reliable experience.
Benefits
Fidelity truly embraces no-fee banking.
197 retail service centers.
For current customers, the Fidelity Rewards Visa Signature credit card offers 2% cashback on all purchases. Rewards are deposited directly into any of your Fidelity accounts.
Considerations
Unlike competitors Merrill Edge, Charles Schwab, and E*TRADE, Fidelity is not a registered member of the Federal Deposit Insurance Corporation (FDIC), which insures bank deposits up to $250,000.
No loyalty rewards are offered for using multiple products, an area in which Bank of America Merrill Edge is outstanding.
Further Reading
Banking Comparison
| Feature | Fidelity |
| --- | --- |
| Retail Locations | 197 |
| Member FDIC | No |
| Checking Accounts | Yes |
| Savings Accounts | Yes |
| Credit Cards | Yes |
| Debit Cards | Yes |
| Mortgage Loans | No |
| No Fee Banking | Yes |
| Banking | |
View all 12 data points
Final Thoughts
Overall, thanks to its low costs and diverse offering, Fidelity Investments defines value for investors across the full spectrum of the investment community.
While Fidelity shines across the board, the backbone of Fidelity's success, research, and retirement will undoubtedly continue to be front and center for years to come.
2019 Review Methodology
For the StockBrokers.com ninth annual best online brokers review published in February 2019, a total of 4,544 data points were collected over six months and used to score brokers. This makes StockBrokers.com home to the largest independent database on the web covering the online broker industry.

Participation is required to be included. Each broker completed an in-depth data profile and provided executive time (live in person or over the web) for an annual update meeting. Our rigorous data validation process yields an error rate of less than .001% each year, providing site visitors quality data they can trust. Learn more about how we test.
---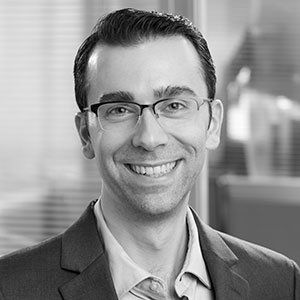 About the author: Blain Reinkensmeyer As Head of Research at StockBrokers.com, Blain Reinkensmeyer has 18 years of trading experience with over 1,000 trades placed during that time. Referenced as a leading expert on the US online brokerage industry, Blain has been quoted in The New York Times, Forbes, and the Chicago Tribune, among others.