Charles Schwab Review
Advertiser Disclosure
×
Advertiser Disclosure
×
StockBrokers.com helps investors like you across the globe by spending over 1,000 hours each year testing and researching online brokers. You support us through our independently chosen links, which may earn us a commission. This does not impact our completely unbiased research, which is respected by broker executives as the most thorough on the web. Thank you for your support.
The StockBrokers.com annual review (9 years running) takes six months to complete and produces over 30,000 words of research each year. Here's how we test. If you use our links to open an account, we may get a commission. Thank you for supporting our research.
Founded in 1973, Charles Schwab is an iconic brand with which most investors are familiar. The full-service broker is home to $3.25 trillion in total client assets, and provides services ranging from stocks, options, and futures trading to full, FDIC-backed banking services, to comprehensive retirement solutions. In total, Charles Schwab serves 11.6 million active brokerage accounts, 1.3 million banking accounts, and 1.7 million retirement plan participants.
Charles Schwab's focus is seeing the world "Through Clients' Eyes," which means delivering products and services customers want and leading industry trends, instead of following them.
Overall Summary
For those seeking access to low costs, excellent research, quality trade tools, and professional planning for the future, Charles Schwab will not disappoint.
Benefits
Industry-leading research.
StreetSmart Edge platform is easy to use and feature rich.
Excellent phone support.
Considerations
Poor email support.
Primary mobile app does not include real-time streaming quotes.
Special Offer:
$4.95 online equity trades + $0.65 per options contract Open Account
Commissions & Fees
For trading stocks or options, Charles Schwab is ahead of most of its closest full-service competitors.
Benefits
$4.95 stock trades.
503 commission-free ETFs offer customers ample opportunities to invest with no charge.
3,422 NTF (no transaction fee) mutual funds.
Alongside Fidelity, Charles Schwab is the only broker to list the price improvement received on eligible orders.
Considerations
Like other full-service brokers, Charles Schwab charges higher margin rates.
Mutual fund trades outside of Schwab's 3,422 NTF (no transaction fee) funds lineup cost $49.95 per purchase ($0 to sell).
Further Reading
Charles Schwab
| Feature | Charles Schwab |
| --- | --- |
| Minimum Deposit | $0.00 |
| Stock Trade Fee (per trade) | $4.95 |
| Options Base Fee | $4.95 |
| Options Per Contract Fee | $0.65 |
| Mutual Fund Trade Fee | $49.95 |
| Commission-Free ETFs | 503 |
View all 23 data points
Research
Charles Schwab provides among the highest quality of research of all the brokers I've tested here at StockBrokers.com.
Benefits
Schwab's in-house research is terrific, thanks largely to its 25 staff experts, including Liz Ann Sonders, Randy Frederick, Lee Bohl, and Kathy Jones, who consistently produce institutional quality research.
Beyond offering traditional third-party ratings, Schwab's proprietary equity ratings add value to the research experience.
Schwab Live streaming events and market commentary are frequently fresh and engaging. Daily broadcasts are offered, a feat matched only by TD Ameritrade.
Considerations
Schwab's research needs to freshen up its design, which is not as intuitive as Fidelity's, although on a purely feature-by-feature tally, both provide nearly identical offerings.
Gallery
Charles Schwab
| Feature | Charles Schwab |
| --- | --- |
| Research - Stocks | Yes |
| Stock Research - Reports | 8 |
| Research - ETFs | Yes |
| Research - Mutual Funds | Yes |
| Research - Pink Sheets / OTCBB | Yes |
| Research - Fixed Income | Yes |
| Research - Futures | Yes |
| Research - Forex | No |
View all 60 data points
Platforms & Tools
Charles Schwab currently offers customers access to three platforms: StreetSmart.com (web based; everyday investors), StreetSmart Edge (desktop based; active traders), and StreetSmart Central (web based; futures trading). While each platform has its highlights and lowlights, all in all, Schwab does a good job and will satisfy most customers.
Benefits
StreetSmart Edge provides most of the bells and whistles active traders need to succeed. I find the platform easier to learn than say TD Ameritrade and TradeStation, although the latter two provide a richer experience overall.
The Proprietary Walk Limit order type is great for options traders.
Considerations
The StreetSmart.com platform is way overdue for a design and functionality overhaul.
The StreetSmart Edge platform is not the fastest and isn't ideal for traders looking to stream, say, 10 stock charts at once across multiple monitors.
Gallery
Further Reading
Charles Schwab
| Feature | Charles Schwab |
| --- | --- |
| Web Platform | Yes |
| Desktop Platform (Windows) | Yes |
| Watch Lists - Total Fields | 108 |
| Charting - Drawing Tools | 15 |
| Charting - Indicators / Studies | 41 |
| Option Chains - Total Columns | 41 |
| Streaming TV | Yes |
| Paper Trading | No |
View all 59 data points
Customer Service
To score Customer Service, StockBrokers.com partners with customer experience research group Confero to conduct phone tests from locations throughout the United States. For our 2019 Broker Review, 300 customer service tests were conducted over ten weeks.
Results
Average Connection Time: <1 minute
Average Net Promoter Score: 8.9 / 10
Average Professionalism Score: 8.6 / 10
Overall Score: 8.87 / 10
Ranking: 2 nd (16 brokers)
Mobile Trading
Charles Schwab provides a consistent and generally enjoyable experience, regardless of the device; however, its mobile apps lack core functionality in two key areas: alerts and quotes.
Benefits
Full support for trading everything from stocks to mutual funds and complex options.
Idea Hub is unique to Schwab mobile and makes filtering options ideas a breeze.
Considerations
No basic stock price alerts can be set.
Quotes are in real time but require manual refreshing.
Watch lists auto refresh once every ten seconds, whereas Schwab's closest competitors all offer streaming quotes.
Gallery
Further Reading:
Charles Schwab
| Feature | Charles Schwab |
| --- | --- |
| iPhone App | Yes |
| Android App | Yes |
| Apple Watch App | Yes |
| Watch List Syncing | Yes |
| Stock Alerts - Basic Fields | No |
| Charting - After Hours | No |
View all 52 data points
Offering of Investments
Like other full-service brokers, Schwab delivers a full suite of products and services.
Benefits
Charles Schwab provides a full offering, from stock and options trading to fixed income and retirement guidance.
Considerations
Futures trading must be conducted on the StreetSmart Central platform.
No forex trading offered.
Further Reading
Charles Schwab
| Feature | Charles Schwab |
| --- | --- |
| Stock Trading | Yes |
| OTCBB / Pink Sheets | Yes |
| Options Trading | Yes |
| Complex Options Max Legs | 4 |
| Futures Trading | Yes |
| Forex Trading | No |
| Mutual Funds (No Load) | 5846 |
| Advisor Services | Yes |
View all 40 data points
Banking
Among the bank and brokerage combinations in our annual review, Charles Schwab offers a full suite of services, and competes with the best in the industry.
Benefits
Charles Schwab is a registered member of the Federal Deposit Insurance Corporation (FDIC), which insures bank deposits up to $250,000.
357 service locations.
Considerations
Further Reading
Charles Schwab
| Feature | Charles Schwab |
| --- | --- |
| Member FDIC | Yes |
| Checking Accounts | Yes |
| Savings Accounts | Yes |
| Credit Cards | Yes |
| Mortgage Loans | Yes |
| Retail Locations | 357 |
View all 12 data points
Education
Charles Schwab delivers a thorough educational experience that will satisfy most investors.
Benefits
All investing topics covered, from stock trading to retirement.
At least 50 free webinars offered each month to current customers. Webinars are also archived for viewing on demand.
Considerations
No progress tracking available to track what educational content you've completed or where you last left off.
No interactive learning tools, such as quizzes, are provided.
Further Reading:
Charles Schwab
| Feature | Charles Schwab |
| --- | --- |
| Has Education - Stocks | Yes |
| Has Education - ETFs | Yes |
| Has Education - Options | Yes |
| Has Education - Mutual Funds | Yes |
| Has Education - Fixed Income | Yes |
| Has Education - Retirement | Yes |
View all 19 data points
Final Thoughts
Charles Schwab is a respected worldwide brand with a very balanced offering. Customers have access to a plethora of quality research and innovative trade tools, not to mention low trading costs alongside several hundred commission-free ETFs and thousands of commission-free mutual funds.
Beyond ranking as an industry leader for independent investing, investors interested in life planning, personalized strategies for their portfolios, and making the most of retirement will also find Schwab a great fit. In 2019, Schwab's tagline holds true, "Own Your Tomorrow."
For our 2019 Review we assessed, rated, and ranked 16 different online brokers over a period of six months. How we test.
---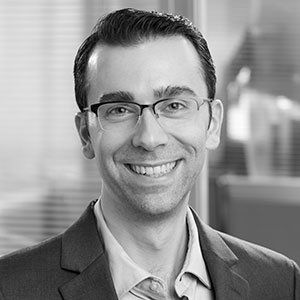 About the author: Blain Reinkensmeyer As Head of Research at StockBrokers.com, Blain Reinkensmeyer has 18 years of trading experience with over 1,000 trades placed during that time. Referenced as a leading expert on the US online brokerage industry, Blain has been quoted in The New York Times, Forbes, and the Chicago Tribune, among others.