StockBrokers.com is committed to the highest ethical standards and reviews services independently. Learn how we make money.
eToro Review
eToro bills itself as a social trading platform, and that is exactly what you get. It's a combination of Twitter and trading that will appeal to those who are most interested in learning how to trade cryptocurrencies or joining a community with crypto as the focus. The scope currently is limited in the U.S., so those looking for more advanced trading or trading a variety of underlyings will want to look elsewhere.
eToro USA LCC does not offer CFDs; only real crypto assets available.
Top Takeaways for 2022
Here are our top findings on eToro for 2022:
eToro is a so-called social trading platform that focuses heavily on cryptocurrencies, where it offers 24 options, while also offering stock and ETF trading in most states.
The heavy focus on the social aspect has it feeling more like social media and less like a trading platform. The CopyTrader feature allows traders to replicate others' trades, and virtual trading allows you to test ideas.
Though it does offer $0 commissions and fractional stock shares, the target audience is clearly crypto enthusiasts who are also interested in the social aspect.
Note: As an international broker, eToro's features currently vary according to your country of residence. If you are outside the U.S. or interested in forex trading, you may like to read our reviews of eToro on our sister sites, StockBrokers.com UK and ForexBrokers.com.
Overall summary
| Feature | eToro |
| --- | --- |
| Overall | |
| Commissions & Fees | |
| Platforms & Tools | |
| Research | |
| Mobile Trading Apps | |
| Offering of Investments | |
| Education | |
| Ease of Use | |
Offering of investments
eToro offers cryptocurrencies, stocks, and ETFs, including fractional shares. The offerings are limited to about 2,000 stocks and 220 ETFs. Options, mutual funds, futures, forex, and bonds are not supported. eToro does not offer any banking services, robo portfolios, or advisory services. Margin trading is also not available.
Cryptocurrency: eToro offers 24 cryptocurrencies in the U.S., allowing users to trade Bitcoin(BTC), Ethereum (ETH), Bitcoin Cash (BCH), Litecoin (LTC), Dogecoin (DOGE), Algorand (ALGO), Avalanche (AVAX), Uniswap (UNI), Chainlink (LINK), Zcash (ZEC), Stella Lumens (XLM), Ethereum Classic (ETC), Shiba Inu (SHIB) and Dash (DASH).
eToro offerings of investments screenshots:
Commissions and fees
Like the competition, eToro offers $0 commissions on stock and ETF trades. It charges a 1% fee on both entry and exit for cryptocurrency trades and both fees are taken out on the opening of the trade. There is a minimum investment of $10. There is no withdrawal fee, but there is a $30 minimum requirement.
Penny stocks: eToro does not currently offer penny stocks.
eToro pricing summary:
| Feature | eToro |
| --- | --- |
| Minimum Deposit | $10.00 |
| Stock Trades | $0.00 |
| Penny Stock Fees (OTCCB) | $0.00 |
| ETF Trade Fee | $0.00 |
| Options (Base Fee) | $0.00 |
| Options (Per Contract) | $0.00 |
| Futures (Per Contract) | $0.00 |
| Mutual Fund Trade Fee | $0.00 |
| Broker Assisted Trade Fee | $0.00 |
Mobile trading apps
The mobile trading app is essentially identical to the web experience, with less customization. Again, it feels more like a social media app than a trading app.
Ease of use: Navigation is simple and reasonably intuitive, partly because there is not much to see. Some of the icons are not particularly clear or labeled, but there is not much of a learning curve. The consistency between platforms also adds to the ease of use.
Watch lists: These are simple and clean. The name, symbol, small chart, price and change is shown. You can toggle between one-day, one-week and one-month views. Clicking through takes you to the underlying information, where you can view posts, stats, a chart, research and news.
Charting: There are two different chart views. The first is on the stats page, where you can see a line chart from one day out to three years (or max). The second is a dedicated chart page. This can be customized from 1 minute to 1 week, and offers five different chart styles and 5 different indicators.
eToro mobile app screenshots:
Other trading platforms and tools
eToro is light on trading tools, but does shine in terms of social trading. The CopyTrader and Smart Portfolios features allow new cryptocurrency traders to have exposure without actually having to pick, choose or monitor their own positions. The homepage features a Twitter-like "news feed" where traders can post, ask questions or just chat.
Charting: eToro offers a nice complement of charting tools on the web platform, including several chart types, over 60 studies and 12 drawing tools. Navigation here is a little deceptive, as you have to expand the chart to have access to these tools. From there, in the settings wheel you can launch "ProCharts," which are the same charts in a different tab. You can also buy directly from the chart tab.
CopyTrader: The social trading aspect of eToro dominates, and the broker capitalizes on that with its CopyTrader tool. This allows you to copy other traders' portfolios. Using this feature is incredibly easy and has no fees or costs beyond the regular costs of the trades placed in that portion of the account. You choose the trader you want to copy (after viewing their track record), set an amount and hit the copy button. From there you can stop the copy at any point or even put in a stop loss order on the copy. There is a minimum of $200 to copy a trader.
Smart Portfolios: Smart Portfolios are eToro's own cryptocurrency funds. They are offered at no fee, but do incur the costs of the trades within them. There are several variations, including one that is an index of the largest cryptocurrencies by market cap, another that is driven algorithmically by social media sentiment and another that just invests in the two largest, Bitcoin and Ethereum. There is a $500 minimum investment.
eToro trading platform screenshots:
Research
There are "Research" and "News" tabs for most of the individual cryptocurrency, stock and ETF pages (these are only available to funded accounts). The research comes from TipRanks and includes analyst consensus, price target and ratings, as well as hedge fund activity and insider transactions. eToro also offers reports from The TIE, which offers social media sentiment analysis.
eToro market research screenshots:
Education
eToro offers education in the form of its own eToro Academy as well as a News and Analysis page, a collection of news articles with a new article added every few days. The U.S. education is limited at this point, but additional resources are offered in other countries.
Learning center: eToro Academy is a collection of 16 guides and 11 videos, most of which cover crypto trading and its intricacies. There are informative articles for those new to cryptocurrency on topics such as "What is bitcoin?" and "Ethereum 2.0." The articles overall are well-done and instructive, especially if you are new to crypto. The short videos cover related areas well.
eToro education screenshots:
Banking services
Banking in the U.S. is limited to the broker's eToro Money crypto wallet, which is available in some states. This allows users to transfer crypto from the eToro platform, send and receive crypto from or to other wallets and convert from one cryptocurrency to another. While basic cash management is also offered in a handful of countries, including the U.K., it's not yet available in the U.S.
Final thoughts
eToro sells itself as a "social investment network" and as such does a very good job, especially in the crypto space. It often feels more like a social media platform, but its CopyTrader and Smart Portfolio features allow traders to have access to crypto without needing to do all of their own research or constantly watch the markets.
Major limitations include limited offerings beyond cryptocurrency and the inability to short sell anything. There is the additional challenge that beginners may face in deciding which traders to copy. If you're considering copy trading, you should consider looking beyond absolute returns at the risk score, the number of trades placed per week, and the average profit, loss and holding time for any traders you're watching.
Is eToro good for investing?
eToro is a good place for those who are looking to jump into buying cryptocurrency and are seeking a community and resources to get exposure. With stocks and ETFs available at $0 commissions, eToro can be a good choice for those who prioritize a simple platform.
Is eToro good for beginners?
Yes, eToro is a good choice for beginners. Its platform is simple and easy to learn. The web platform and mobile app are virtually identical. Its CopyTrader and Smart Portfolio features allow beginners to get diversified exposure to cryptocurrencies without having to constantly watch the markets. While being good for beginners doesn't mean that it is easy to make money, it is an easier platform to use compared to some of the competition.
Can you buy actual Bitcoin on eToro?
Yes, you can buy actual Bitcoin on eToro. Once you open and fund an account, you have access to a wide variety of cryptocurrencies or currency portfolios. Further, eToro offers fractional shares, so you do not have to buy one full Bitcoin to get exposure.
What is the downside to eToro?
There are a few catches with eToro. One potential issue for some is that you can't short, you can only buy. And while I was impressed with the speed of email from customer support, there are reports that direct contact can be difficult.
Can eToro make you rich?
Trading on eToro can be profitable, but as with any platform, and any form of trading, there is a significant risk of losing money in the markets. Never invest more than you are willing to lose.
About eToro
An early pioneer in social copy trading, eToro was founded in Israel in 2006 as a financial trading technology developer. Since launching its first product, it has grown to service over 26 million users with an innovative platform that continually evolves to be one of the largest social networks globally, with clients in over 100 countries. eToro expanded to the U.S. in 2018 and has since grown both its user base and its offerings.
Disclaimer
eToro USA LLC does not offer CFDs and makes no representation and assumes no liability as to the accuracy or completeness of the content of this publication, which has been prepared by our partner utilizing publicly available non-entity specific information about eToro.
2022 Review Methodology
Our mission at StockBrokers.com is simple: provide thorough and unbiased reviews of online brokers, based on an extraordinary level of hands-on testing and data collection. Our ratings and awards are based on this data and our experts' deep authority in the field; brokers cannot pay for preferential treatment. Here's more about trustworthiness at StockBrokers.com.

For the StockBrokers.com 12th Annual Review published in January 2022, a total of 3,075 data points were collected over three months and used to score 15 top brokers. This makes StockBrokers.com home to the largest independent database on the web covering the online broker industry.

As part of our annual review process, all brokers had the opportunity to provide updates and key milestones and complete an in-depth data profile, which we hand-checked for accuracy. Brokers also were offered the opportunity to provide executive time for an annual update meeting.

Our rigorous data validation process yields an error rate of less than .001% each year, providing site visitors quality data they can trust. Learn more about how we test.
About the Author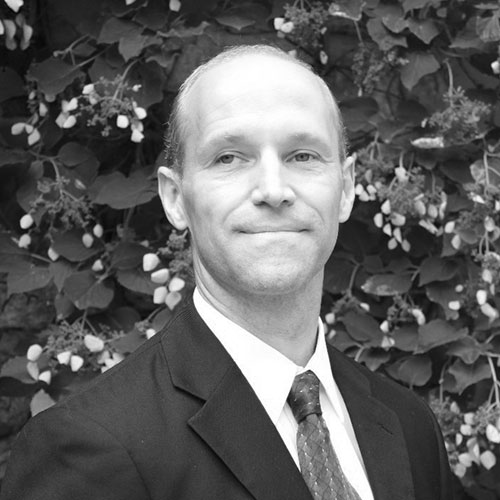 Chris McKhann Chris McKhann has been in the industry for more than 20 years. He has worked for many of the top names in the online trading space, including TD Ameritrade and optionMONSTER, which later became part of E*TRADE. His work has been cited in the Wall Street Journal, Reuters, the Financial Times, Forbes, CNBC, Nasdaq.com and Nikkei. He has also been an advisor and outside trader for several hedge funds. He was one of the first traders to delve into the VIX tradable products and to write about them (back in 2006). Chris is also an educator who teaches high school statistics, finance and computer science.
---