StockBrokers.com is committed to the highest ethical standards and reviews services independently. Advertiser Disclosure
Ally Invest Review
Backed by Ally Financial, Ally Invest is a low-cost broker providing $4.95 stock trades. Ally's complete universal-account management experience makes the brokerage ideal for current Ally Bank customers; however, convenience aside, Ally Invest struggles to stand out against industry leaders.
Benefits
Seamless universal-account management for Ally Bank and Ally Invest customers.
Ally Bank online high-yield savings accounts offer an annual percentage yield above 2%.
Considerations
For customers that want to have banking and brokerage combined, Ally does not offer a rewards program. For rewards like free stock trades, Merrill Edge is king.
With pricing of $4.95 for regular stock trades, Ally Invest trails Fidelity and Charles Schwab in most areas of its investment offering, from tools to research to education and even customer service, making it difficult to recommend as a standalone online brokerage, including for beginners.
For active traders, Ally's promoted $3.95 discounted rate doesn't come close to competing with the best day trading platforms.
Special Offer:
up to $3,500 cash bonus + 90 Days Commission-Free Trades Open Account
Commissions & Fees
At Ally Invest, regular stock trades are $4.95, with options trades costing $4.95 plus $.65 per contract, which is the same pricing as Fidelity and Charles Schwab. In today's low cost trading world, $4.95 stock trades are just average pricing.
Day trading: Looking at active trader discounts, trade at least 30 times per quarter with Ally Invest or maintain a $100,000 balance, and the rate reduces to $3.95 for stocks and $3.95 + $.50 per contract for options. While a decent savings, Ally Invest unfortunately does not measure up to the best day trading brokers.
Funds pricing: $9.95 mutual fund trades are much lower in cost than full-service brokerage competitors. However, mutual funds are falling out of popularity compared to ETFs. For trading ETFs, Ally Invest only offers 116 commission-free ETFs, where as TD Ameritrade offers 313 and Fidelity offers 500.
Penny stocks: Ally Invest is not a good deal for penny stock trading. For any stock under $2.00 per share, an additional $.01 per share is charged (max commission 5% of trade value).
Ally Invest pricing summary:
| Feature | Ally Invest |
| --- | --- |
| Minimum Deposit | $0.00 |
| Stock Trade Fee (per trade) | $4.95 |
| ETF Trade Fee | $4.95 |
| Options Base Fee | $4.95 |
| Options Per Contract Fee | $0.65 |
| Mutual Fund Trade Fee | $9.95 |
| Broker Assisted Trades Fee | $20.00 |
| Commission-Free ETFs | 116 |
Banking
Among the bank and brokerage combinations, Ally shines and competes with the best in the industry.
FDIC insured banking: Ally Bank is a registered member of the Federal Deposit Insurance Corporation (FDIC), which insures bank deposits up to $250,000.
High-yield savings: Ally's high-yield savings account is easy to use and offers competitive annual yields above 2%. Also, Ally does not nickel and dime its customers; it embraces no-fee banking.
Branch locations:However, Ally Bank does not have any physical bank locations. Furthermore, there are no loyalty rewards offered for using multiple products, which is where Bank of America Merrill Edge reigns supreme. See: Best Brokers for Banking Services
Trading Platforms & Tools
When it comes to trading platforms and tools, Ally Invest's trading tools are lackluster. That said, the Ally Invest website is easy to use and navigate.
Stock charts: Placing trades is a breeze and viewing stock charts, modifying settings, and performing technical analysis is a pleasant experience. Thirty-six drawing tools are available as well as 117 technical indicators.
Options trading: With options trading, the user flow process is all contained on one page, taking you from the options chains into the strategy workbench, then the probability calculator, and finally into the profit/loss graph. The profit & loss (P&L) charts are clean, customizable, and flow well with the rest of the options research process.
Login: Unfortunately, there is no way to log in directly to Ally Invest. Instead, you have to log in to Ally's universal account dashboard, and then click on Investments or your Ally Invest account. This can become tedious if you are logging in multiple times per day or week.
Day trading: Ally Invest offers limited capabilities for day trading. For example, direct market routing is not offered, nor are certain advance order types, such as multi-contingent orders.
All in all, Ally Invest's trading tools are lackluster. While the website will satisfy most casual stock and options investors, active traders would be better advised to look at industry leaders TradeStation or TD Ameritrade.
Ally Invest trading platform screenshots:
Research
Ally Invest offers investors the basics of what's required to conduct stock research. The Ally Invest research area is easy to navigate and use. Thanks to a clean design, insights are quickly uncovered when researching stocks, ETFs, and mutual funds.
However, after assessing 60 variables, given the cost per trade, Fidelity and Charles Schwab offer significantly more for the same $4.95 per trade price. Ally Invest provides no stock, ETF, or mutual fund screeners, nor are any fixed income research tools provided.
Ally Invest market research screenshots:
Mobile Trading
While lacking in numerous areas of advanced functionality, Ally's mobile experience is bug-free and includes the core capabilities required to manage an investment portfolio. To access Ally Invest, you use the Ally Mobile app. Universal access is a nice perk if you are a current Ally Bank customer, as jumping between bank and brokerage areas is quick and easy.
Mobile app trading tools: Watch lists are not streaming real time; instead, they refresh once every five seconds. That said, they do sync with the website. Also, no stock alerts functionality is provided and you cannot view after-hours charts or place after-hours trades in the mobile app, which are standard features offered by the best stock trading apps.
Ally Invest mobile app screenshots:
Offering of Investments
As a full-service brokerage, Ally Invest provides a diverse offering that meets the industry standard. Stock, ETFs, mutual funds, bonds and options are all offered.
Beginners and Education
Ally Invest provides a mediocre educational experience for its customers. Educational content covers nearly the full investment spectrum, from stock trading to retirement. That said, all educational content is in article form, no search feature is offered, no videos are provided, and organization is limited to just topic.
Ally Invest consistently provides webinars on investing topics for customers (average 17 per month in 2018). Unfortunately, webinars are not archived for viewing on demand.
Customer Service
To score Customer Service, StockBrokers.com partners with customer experience research group Confero to conduct phone tests from locations throughout the United States. For our 2019 Broker Review, 300 customer service tests were conducted over ten weeks.
Customer Service testing results:
Average Connection Time: <1 minute
Average Net Promoter Score: 8.3 / 10
Average Professionalism Score: 7.5 / 10
Overall Score: 8.19 / 10
Ranking: 7 th (16 brokers)
Final Thoughts
The major benefit of being an Ally Invest customer is having universal account access, which makes managing all your accounts under one roof a breeze. Furthermore, the Ally Invest website is user-friendly for casual investors.
Ease of use and Ally Bank synergies aside, if you have no ties to Ally and are looking for a discount broker to open an account with, Ally Invest doesn't provide enough value to warrant a recommendation.
About Ally Invest
Ally Invest is the discount online brokerage arm of Ally Financial (publicly traded, "ALLY"). Ally Financial is best-known for its FDIC-insured banking services through Ally Bank, which includes online banking, auto financing, and home loans.
Overall Summary
--> View Ally Invest Features List
| Feature | Ally Invest |
| --- | --- |
| Overall | |
| Commissions & Fees | |
| Offering of Investments | |
| Platforms & Tools | |
| Research | |
| Education | |
| Mobile Trading | |
| Customer Service | |
| Ease of Use | |
| Banking | |
2019 Review Methodology
For the StockBrokers.com ninth annual best online brokers review published in February 2019, a total of 4,544 data points were collected over six months and used to score brokers. This makes StockBrokers.com home to the largest independent database on the web covering the online broker industry.

Participation is required to be included. Each broker completed an in-depth data profile and provided executive time (live in person or over the web) for an annual update meeting. Our rigorous data validation process yields an error rate of less than .001% each year, providing site visitors quality data they can trust. Learn more about how we test.
---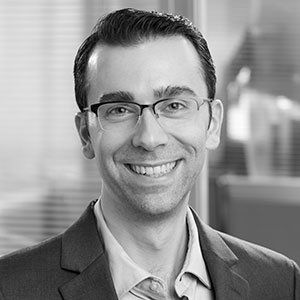 About the author: Blain Reinkensmeyer As Head of Research at StockBrokers.com, Blain Reinkensmeyer has 18 years of trading experience with over 1,000 trades placed during that time. Referenced as a leading expert on the US online brokerage industry, Blain has been quoted in The New York Times, Forbes, and the Chicago Tribune, among others.