StockBrokers.com is committed to the highest ethical standards and reviews services independently. Advertiser Disclosure
J.P. Morgan Self-Directed Investing Review
J.P. Morgan Self-Directed Investing, previously known as Chase You Invest, gives Chase Bank customers easy access to investing. The all-in-one platform makes money and asset management simple and straightforward.
J.P. Morgan Self-Directed Investing pros & cons
Pros:
J.P. Morgan Self-Directed Investing is a convenient way for Chase Bank customers to invest in stocks, ETFs, options, bonds and mutual funds, and the firm placed among our best brokers for banking services for 2022.
There are a number of multi-account benefits, including instant transfers, universal log-in and $0 stock and ETF trades.
The mobile app provides clean access to investing as well as education and market news.
Cons:
The platform and tools, including the app, are very basic.
Education is limited in scope and delivery.
Navigation, both on the website and mobile, is not as clean and clear as it should be. Serious investors and traders will find a better match at stand-alone brokers like TD Ameritrade, E*TRADE and Fidelity.
Overall summary
| Feature | J.P. Morgan Self-Directed |
| --- | --- |
| Overall | |
| Commissions & Fees | |
| Platforms & Tools | |
| Research | |
| Mobile Trading Apps | |
| Offering of Investments | |
| Education | |
| Ease of Use | |
J.P. Morgan Self-Directed Investing Trading Platform Screenshots
Website:
Mobile app:
How much money do you need to invest with J.P. Morgan?
There is no minimum deposit required for a basic account at J.P. Morgan Self-Directed Investing. For access to Automated Investing, its robo-advisor service, a minimum deposit of $500 is required.
Is J.P. Morgan Chase a good investment company?
J.P. Morgan Chase is a great company that will be a good fit for certain investors. The platform is a convenient way for Chase Bank customers to invest and do some casual trading. Those looking to do more, however, may find it lacking compared to top-ranked brokers.
How much does J.P. Morgan charge per trade?
J.P. Morgan charges $0 for stock and ETF trades, which is the industry norm at this point. For options, the broker charges $0 per trade and $0.65 per contract.
About J.P. Morgan Self-Directed Investing
J.P. Morgan Chase & Co., headquartered in New York City, is the parent company of the Chase Bank and J.P. Morgan brands, which merged in 2000. The investment and banking services firm's origins date to 1799. Today, the company manages over $2.6 trillion in client assets and is the largest bank in the United States.
2022 Review Methodology
Our mission at StockBrokers.com is simple: provide thorough and unbiased reviews of online brokers, based on an extraordinary level of hands-on testing and data collection. Our ratings and awards are based on this data and our experts' deep authority in the field; brokers cannot pay for preferential treatment. Here's more about trustworthiness at StockBrokers.com.

For the StockBrokers.com 12th Annual Review published in January 2022, a total of 3,075 data points were collected over three months and used to score 15 top brokers. This makes StockBrokers.com home to the largest independent database on the web covering the online broker industry.

As part of our annual review process, all brokers had the opportunity to provide updates and key milestones and complete an in-depth data profile, which we hand-checked for accuracy. Brokers also were offered the opportunity to provide executive time for an annual update meeting.

Our rigorous data validation process yields an error rate of less than .001% each year, providing site visitors quality data they can trust. Learn more about how we test.
About the Author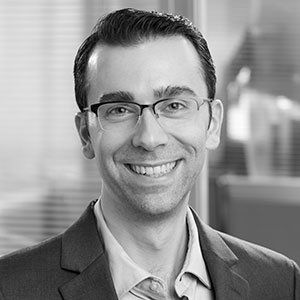 Blain Reinkensmeyer As Head of Research at StockBrokers.com, Blain Reinkensmeyer has 20 years of trading experience with over 1,000 trades placed during that time. Referenced as a leading expert on the US online brokerage industry, Blain has been quoted in the Wall Street Journal, The New York Times, the Chicago Tribune, and Fast Company, among others.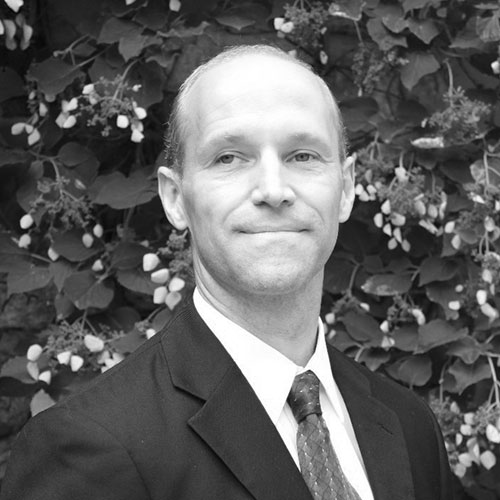 Chris McKhann Chris McKhann has been in the industry for more than 20 years. He has worked for many of the top names in the online trading space, including TD Ameritrade and optionMONSTER, which later became part of E*TRADE. His work has been cited in the Wall Street Journal, Reuters, the Financial Times, Forbes, CNBC, Nasdaq.com and Nikkei. He has also been an advisor and outside trader for several hedge funds. He was one of the first traders to delve into the VIX tradable products and to write about them (back in 2006). Chris is also an educator who teaches high school statistics, finance and computer science.
---