Best Day Trading Platforms for 2021
The StockBrokers.com best online brokers 2021 review (11th annual) took three months to complete and produced over 40,000 words of research. Here's how we tested.
A day trade is when you buy shares of a stock then sell the same shares before the market closes. Because day traders place far more trades than the average investor, keeping costs low is just as important as buying and selling (or shorting and covering) for a profit.
Having placed over 2,500 trades, I know firsthand that having a reliable day trading platform stocked with the trading tools you need is crucial to success.
For our 2021 Review, we tested and scored 11 different online brokers. To find the best day trading platform, we focused on both web and desktop platforms and assessed each platform across 55 different features. Alongside tools, we also took into consideration the costs of trading, including margin rates and order execution quality.
What is day trading?
Day trading is a strategy in which a trader buys and sells stocks throughout the trading day. The goal is to end each trading session with a net profit after commissions. Day traders primarily trade during the opening 60 minutes (9:30 - 10:30 AM EST) and closing 30 minutes (3:30 - 4:00 PM EST) of each market session, which is when price volatility is highest.
To make more than four day trades in any five-business-day period, a trader must be approved as a Pattern Day Trader, or PDT, which requires maintaining a balance of at least $25,000.
Best Day Trading Platforms 2021
Here's a breakdown of the best online brokers for day trading.
Day Trading Platforms Comparison
Popular day trading platform tools include ladder trading, level II quotes, trade hot keys, direct market routing, stock alerts, streaming time & sales, customizable watch lists, and backtesting, among many others.
Below you can find a trading platform comparison table of common tools and features. For a full comparison of 150+ features, use our comparison tool.
Feature
Fidelity
Open Account
TradeStation
Open Account
TD Ameritrade
Open Account
Stock Alerts - Basic Fields

Yes

Yes

Yes

Stock Alerts - Advanced Fields

Yes

Yes

Yes

Streaming Time & Sales

No

Yes

Yes

Streaming TV

Yes

No

Yes

Direct Market Routing - Stocks

Yes

Yes

Yes

Direct Market Routing - Options

Yes

Yes

Yes

Ladder Trading

No

Yes

Yes

Trade Hot Keys

Yes

Yes

Yes

Level 2 Quotes - Stocks

Yes

Yes

Yes

Level 2 Quotes - Options

Yes

Yes

Yes

Trade Ideas - Backtesting

Yes

Yes

Yes

Short Locator

Yes

Yes

No

Order Liquidity Rebates

No

Yes

No
Broker Pricing Comparison
Here's a comparison of pricing across Fidelity, TradeStation, TD Ameritrade, Interactive Brokers, and E*TRADE. For more comparisons, use the online broker comparison tool.
Feature
Fidelity
Open Account
TradeStation
Open Account
TD Ameritrade
Open Account
Minimum Deposit
$0.00
$0.00
$0.00
Stock Trades
$0.00
$0.00
$0.00
ETF Trade Fee
$0.00
$0.00
$0.00
Mutual Fund Trade Fee
$49.95
$14.95
$49.99
Options (Base Fee)
$0.00
$0.00
$0.00
Options (Per Contract)
$0.65
$0.50
$0.65
Futures (Per Contract)
N/A
$1.50
$2.25
Broker Assisted Trades Fee
$32.95
$50.00
$44.99
Can you day trade on multiple platforms?
Yes. It is not uncommon for day traders to have multiple brokerage accounts and use several trading platforms simultaneously. Common reasons why traders use multiple platforms include having a backup in case of an outage, running dedicating trading strategies, or accessing specific trading tools not available elsewhere.
What are the risks of day trading?
Because day trading involves actively buying and selling stocks throughout the day using margin (borrowed capital), it is inherently risky. Like poker, losing streaks can cause traders to take undisciplined risks, magnifying losses.
Can you start day trading with $500?
If you do not have at least a $25,000 balance, margin approval, and Pattern Day Trader status, you can only place four day trades over a period of five business days before your account becomes restricted.
Is day trading illegal?
In the US, day trading is legal. To day trade, you must have at least a $25,000 minimum account balance and be approved as a Pattern Day Trader. Once classified as a PDT, you gain access to 4:1 margin intraday and 2:1 margin for holding open positions overnight.
Is day trading worth it?
In today's market, hedge funds running sophisticated algorithms make it very difficult to day trade profitably. Most day traders are also severely undercapitalized and get suckered into paying for expensive chat room memberships, educational courses, and newsletter subscriptions on social media. Here's a breakdown of what I learned from day trading.
What is the best platform for day trading?
For the lowest pricing, Fidelity's Active Trader Pro (ATP) is the best day trading platform thanks to $0 trades with no payment for order flow (PFOF). Fidelity aside, TradeStation and TD Ameritrade offer the most trading tools and platform customizations. Finally, for the lowest margin rates and most order types, the Trader Workstation (TWS) trading platform from Interactive Brokers is best.
What is the fastest trading platform?
The fastest trading platforms are TradeStation, TD Ameritrade thinkorswim, and Interactive Brokers Traders Workstation (TWS) because they are desktop-based.
More details: With a desktop trading platform, the base code runs locally on your computer, maximizing speed. That said, web-based trading platforms built with modern code can match desktop platforms in overall speed. Software aside, like esports, the most common bottleneck for any trading platform is the internet connection.
Summary
To recap, here are the best day trading platforms.
Read Next
Methodology
For the StockBrokers.com 11th annual best trading platforms review published in January 2021, a total of 2,816 data points were collected over three months and used to score brokers. This makes StockBrokers.com home to the largest independent database on the web covering the online broker industry.

Participation is required to be included. Each broker completed an in-depth data profile and offered executive time (live in person or over the web) for an annual update meeting. Our rigorous data validation process yields an error rate of less than .001% each year, providing site visitors quality data they can trust. Learn more about how we test.
About the Author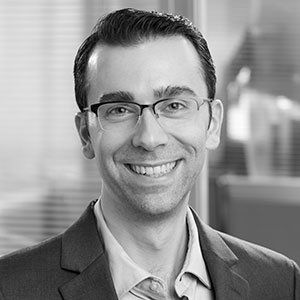 Blain Reinkensmeyer As Head of Research at StockBrokers.com, Blain Reinkensmeyer has 20 years of trading experience with over 1,000 trades placed during that time. Referenced as a leading expert on the US online brokerage industry, Blain has been quoted in the Wall Street Journal, The New York Times, the Chicago Tribune, and Fast Company, among others.