Best DAS Trader Pro Brokers
The StockBrokers.com best online brokers 2022 review, our 12th annual, took three months to complete and produced over 40,000 words of research. Here's how we tested.
DAS Trader Pro is a desktop trading platform built for professional direct-access trading. Traders who wish to use DAS Trader Pro can either a) open an account with an online broker that supports the third-party platform, or b) purchase market data through DAS directly and use the platform for analysis only with no trading. Both options carry a monthly fee to lease the platform.
The main (claimed) advantage of using direct-access software is faster order execution. DAS Trader Pro traders can route orders to over 75 market makers with latency-sensitive order validation.
Best DAS Trader Pro Brokers
Here's a summary of the best brokers that have DAS Trader Pro as a platform option.
Interactive Brokers - Best Overall, $0 minimum deposit
Cobra Trading - Competitive Margin Rates, $30,000 minimum deposit
SpeedTrader - Direct Access Broker, $30,000 minimum deposit
CenterPoint Securities - Direct Access Broker, $30,000 minimum deposit
1. Interactive Brokers
Overall |
Visit Site

Exclusive Offer: New clients that open an account today receive a special margin rate.
Interactive Brokers offers the most complete DAS Trader Pro experience, providing traders access to global markets (135 market centers in 33 countries). Additionally, professionals can take advantage of industry-leading commissions, which includes the lowest margin rates across all balance tiers. Read full review.
2. Cobra Trading
Overall
Cobra Trading is the best DAS Trader Pro broker for traders who prefer a direct access broker over a traditional broker. Cobra Trading offers good customer service, competitive margin rates and multiple trading platforms.
3. SpeedTrader
Overall
SpeedTrader is a direct-access broker with reliable customer service, over 25 order routes, and competitive software fees. SpeedTrader is similar to Cobra Trading and CenterPoint Securities, with the main differences being margin rates, commissions structure, and hard to borrow shorts access.
4. CenterPoint Securities
Overall
CenterPoint Securities is a direct-access broker with multiple clearing options and tiered, volume-based pricing. CenterPoint Securities is similar to SpeedTrader and Cobra Trading, with the main differences being margin rates, commission structure, and hard to borrow shorts access.
How much does DAS Trader Pro cost?
DAS Trader Pro data can be purchased directly from DAS, or through the brokers listed throughout this guide. If you subscribe to DAS Trader Pro directly, you are subscribing to use the trading platform without any order routing or execution. Traders should examine their trading activity before deciding to open an account with a broker that offers the DAS Trader Pro platform.
Traders can expect to pay $100 - $200 a month, depending on the data packages they require to trade. Note: The fees below are what traders can expect to pay if they are set on using DAS Trader Pro as a platform. Different fees are charged for different platforms. For example, traders have access to Trader Workstation (TWS) from Interactive Brokers for no monthly cost. Traders who do not need DAS Trader Pro as a platform should read our Best Day Trading Platforms guide.
Interactive Brokers (read full review) - Software fees to use DAS Trader Pro are $100 - $200 a month, depending on the data package a client is interested in. The cheapest package with Level II data is $150 a month. These fees are not waived by high-volume trading. Interactive Brokers charges between $.0035 and $.0005 per share, with an account minimum of $0. However, there is a $100,000 account minimum for margin accounts.
Cobra Trading - The monthly software fee for DAS Trader Pro is $125, which is waived for clients who trade at least 250,000 shares a month. The software fee does not include optional data feeds, which pose an additional monthly charge. Cobra Trading charges between $.004 and $.002 per share based on how many shares are traded each month and has an account minimum of $30,000.
SpeedTrader SpeedTrader charges $25 - $104 a month to use different versions of DAS Trader Pro. The cheapest version is web-only, while the version charging $104 a month includes Level II data. Optional market data feeds are available at an additional per-month rate. The monthly software fee is waived for clients generating at least $499 in commissions. SpeedTrader charges between $.0044 and $.0025 per share or between $4.49 and $2.95 per trade, and has an account minimum of $30,000.
CenterPoint Securities The monthly software fee for DAS Trader Pro is $120, which doesn't include optional market data feeds. The monthly software fee is waived if traders trade 200,000 shares that month. CenterPoint Securities charges $.004 - $.002 per share or $5.95 - $2.95 per trade, and has an account minimum of $30,000.
What DAS Trader Pro broker offers the cheapest margin rates?
Interactive Brokers offers the best margin rates in the industry. Margin accounts at Interactive Brokers require a minimum deposit of $100,000. Below is a comparison table of margin rates offered by all DAS Trader Pro brokers. Please note that margin rates for CenterPoint Securities are variable and based on the Banque Centrale Du Luxembourg.
Feature
Interactive Brokers
Visit Site
SpeedTrader
Under $24,999.99
1.58%
6.00%
$25,000.00 to $49,999.99
1.58%
6.00%
$50,000.00 to $99,999.99
1.58%
6.00%
$100,000.00 to $249,999.99
1.08%
6.00%
$250,000.00 to $499,999.99
1.08%
6.00%
$500,000.00 to $999,999.99
1.08%
6.00%
Above $1,000,000.00
0.75%
6.00%
What can you trade on DAS Trader Pro?
DAS Trader Pro supports stock, options, and penny stocks trading. Futures trading, forex trading, mutual funds and bonds can also be traded if clients have a broker licensed for those products.
Does DAS Trader Pro have a mobile app?
Yes. DAS Trader Pro is one of the few mobile trading applications to offer real-time Level II data. The DAS Trader Pro app provides the ability to locate shorts, display depth for options and use trade signals.
Does DAS trader work on Mac?
You can run DAS Trader Pro on a Mac device by using Bootcamp. That said, DAS Trader Pro is intended to be used on a Windows device. More information can be found here.
What trading features does DAS Trader Pro offer?
Most widgets on DAS Trader Pro have multiple layers of customizability, allowing traders to change colors, columns, and more. Customizable trading hotkeys allow traders to perform tasks like pulling up news or custom day charts, or buy and sell shares at a specific ask or bid price.
Another feature that all DAS Trader Pro brokers offer is a short locator tool, a useful tool for any trader with a short-selling strategy. DAS Trader Pro also offers a trade signals tool, which allows users to screen stocks based on thresholds such as price movement, volume, and percentage points gained/lost.
Final thoughts
DAS Trader Pro is a popular trading platform for day traders. The platform's popularity stems from its focus on direct-access trading.
In our testing, we found DAS Trader Pro's trading tools to be good, but not great, when stacked up against the best day trading platforms.
The biggest drawback to using DAS Trader Pro is the pricey monthly licensing costs (market data for professionals is similarly priced regardless of where you trade). For example, for our top broker recommendation, Interactive Brokers, it makes little sense to use DAS Trader Pro when you can pay no licensing fee to use the broker's Trader Workstation platform directly.
About DAS Trader Pro
DAS, the company that offers Das Trader Pro, is a market data provider for the CBSX, Nasdaq OMX, and NYSE/ARCA, among others. DAS provides access to NYSE floor brokers and routing strategies for exchanges, ALGO, dark pools, and liquidity providers.
The primary advantage of using DAS Trader Pro is the ability to route orders through over 75 different market makers. Traders can route orders based on the exchange of the underlying asset they want to trade. In this regard, direct-access brokers like Cobra Trading and SpeedTrader can compete with market leaders like Interactive Brokers.
StockBrokers.com 2022 Overall Ranking
Here are the Overall rankings for the 15 online brokers who participated in our 2022 Review, sorted by Overall ranking.
Read Next
Explore our other online trading guides:
Methodology
For the StockBrokers.com 12th Annual Review published in January 2022, a total of 3,075 data points were collected over three months and used to score 15 top brokers. This makes StockBrokers.com home to the largest independent database on the web covering the online broker industry.

As part of our annual review process, all brokers had the opportunity to provide updates and key milestones and complete an in-depth data profile, which we hand-checked for accuracy. Brokers also were offered the opportunity to provide executive time for an annual update meeting.

Our rigorous data validation process yields an error rate of less than .001% each year, providing site visitors quality data they can trust. Learn more about how we test.
About the Author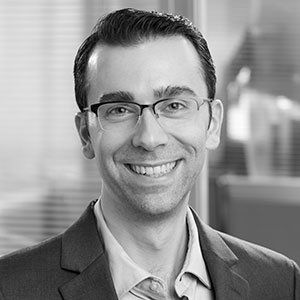 Blain Reinkensmeyer As Head of Research at StockBrokers.com, Blain Reinkensmeyer has 20 years of trading experience with over 1,000 trades placed during that time. Referenced as a leading expert on the US online brokerage industry, Blain has been quoted in the Wall Street Journal, The New York Times, the Chicago Tribune, and Fast Company, among others.