StockBrokers.com is committed to the highest ethical standards and reviews services independently. Advertiser Disclosure
Interactive Brokers Review
Once again, in 2021, Interactive Brokers is our top pick for professionals because of its institutional-grade desktop trading platform and rock bottom margin rates. Professionals aside, Interactive Brokers also appeals to casual investors with $0 trades and its user-friendly web platform.
Visit Site
Exclusive: New client offer, special margin rates.
Top Takeaways for 2021
After spending three months testing 11 of the best online brokers for our 11th Annual Review, here are our top findings on Interactive Brokers:
Interactive Brokers (IBKR) is best known for offering traders access to global markets (135 market centers in 33 countries). Additionally, professionals can take advantage of industry-leading commissions, including the lowest margin rates across all balance tiers.
As far as Day Trading, Mobile Trading, Options Trading, Futures Trading, and Professional Trading go, Interactive Brokers is a winner. For example, Interactive Brokers offers a staggering 68 different order types.
Despite clear progress made in simplifying its website for casual investors, including more robust fundamental research and education, Interactive Brokers underperforms the best brokers for beginners. That said, Interactive Brokers still finished Best in Class across eight categories in 2021.
Overall Summary
| Feature | Interactive Brokers |
| --- | --- |
| Overall | |
| Commissions & Fees | |
| Platforms & Tools | |
| Research | |
| Mobile Trading Apps | |
| Offering of Investments | |
| Education | |
| Ease of Use | |
Commissions and Fees
Interactive Brokers offers two primary pricing plans: IBKR Pro (professionals) and IBKR Lite (casual investors). Because Interactive Brokers' core clientele are professional traders and institutional investors (e.g., hedge funds), it is crucial to provide the lowest commissions schedule available. In our rigorous assessment, there is no question Interactive Brokers delivers. In 2021, Interactive Brokers is Best in Class for Active Trading.
IBKR Lite: With IBKR Lite, there are no market data fees and all US stock and ETF trades are $0, while options trades follow the same IBKR Pro pricing. The main caveat to IBKR Lite is the lower quality order executions. Like other $0 brokers, under IBKR Lite, Interactive Brokers makes money off its order flow. Overall, IBKR Pro is designed for professionals, while IBKR Lite is designed for casual investors.
IBKR Pro stock trades: For small order sizes, i.e., several hundred shares, Interactive Brokers is a fantastic deal. However, trade several thousand shares or more, and Interactive Brokers quickly becomes pricey, even on its tiered pricing, which starts at $.0035 per share ($1 min). As a result, IBKR Pro is not a good choice for trading penny stocks because you will pay a per-share commission.
IBKR Pro options trades: On US exchanges using Interactive Brokers SMART routing, commissions per options contract are tiered. Any premium greater than $.10 equals $.65 per contract with a $1.00 minimum and no maximum. For premiums between $.05 and $.10, the rate is $.50 per contract. Finally, for premiums less than $.05, the rate is $.25 per contract.
IBKR Pro other benefits: Interactive Brokers does not accept payment for order flow, a key element in providing quality order execution. Also, Interactive Brokers leads the industry with the lowest margin rates, which vary from 1.55% down to a staggering 0.75% for clients who hold more than $1 million with the brokerage.
IBKR Pro misc Fees: Traders should be aware of the miscellaneous fees and minimums charged by Interactive Brokers. Put simply, maintain a $100,000 balance or spend at least $30 in commissions each month, and you will be in the clear; otherwise, charges can reach up to $20 per month. For everyday investors and beginners, we recommend IBKR Lite or exploring our list of the best brokers for free trading.
Mutual Funds: Interactive Brokers offers over 30,000 mutual funds globally, with 10,000 in the US. Of the US mutual funds, at least 4,000 are commission-free; otherwise, the standard commission rate is $14.95.
Interactive Brokers pricing summary:
| Feature | Interactive Brokers |
| --- | --- |
| Minimum Deposit | $0.00 |
| Stock Trades | $0.00 |
| Penny Stock Fees (OTCCB) | .0035 per share |
| ETF Trade Fee | $0.00 |
| Options (Base Fee) | $0.00 |
| Options (Per Contract) | $0.65 |
| Futures (Per Contract) | $0.85 |
| Mutual Fund Trade Fee | $14.95 |
| Broker Assisted Trade Fee | $30.00 |
Platforms and Tools
The flagship platform Interactive Brokers offers is desktop-based Trader Workstation (TWS), which supports trading everything under the sun, including global assets. While TWS is not designed for new investors, it easily ranks among the best trading platforms in the industry.
Professional tools galore: Trading tools within TWS designed for seasoned traders are widespread: Algo trading, Options Strategy Lab, Volatility Lab, Risk Navigator, Market Scanner, Strategy Builder, and Portfolio Builder, to name a few. Watch lists can include anything from equities to individual options contracts, futures, forex, warrants – you name it. A staggering 494 data points are available for column customization.
IBot: IBot, also available in TWS mobile, uses a foundation of artificial intelligence to quickly service customer requests via chat (or voice in the iPhone app). Portfolio information, orders, quotes, and more are all supported. Think, "What's the last price of GOOG?" or, "Chart AAPL vs. MSFT" or, "Buy 100 shares of FB." Only TD Ameritrade can go toe-to-toe with IBot.
TWS drawbacks: Tasks such as pulling up a stock to trade are tricky due to the vast array of securities available to trade. For example, typing in "AAPL" for Apple yields a slew of possible matches, which can be overwhelming for non-professionals. Also, automated technical analysis tools, such as Trading Central (Recognia), are available only as a paid subscription add-on.
Client Portal: For less experienced traders, Interactive Brokers offers the Portal platform through its website. In summary, Portal includes all the core features necessary to trade and manage a basic portfolio. Portal is the primary trading experience for IBKR Lite customers, which means it is far less robust, but also far easier to use. In my testing, I found it to be good, but not great. It's new as of late 2019, so it is safe to assume that improvements will be observed over time.
Gallery
Research
For casual investors, sticking to Fundamentals Explorer within Client Portal is, hands down, the way to go. Meanwhile, for seasoned traders and professionals, TWS includes everything needed to be productive, e.g., scanning and back-testing.
TWS good stuff: Research highlights include numerous screeners, extensive back-testing functionality, and portfolio analysis tools, which are all excellent. For traders looking to conduct specific research, Interactive Brokers offers over 70 third-party provider feeds a la carte, including Morningstar, which are available either free or for a monthly fee. Any provider package purchased integrates straight into TWS.
TWS drawbacks: Performing even basic research on stocks, ETFs, and mutual funds is nothing like a traditional full-service brokerage experience one might find at TD Ameritrade, Charles Schwab, or Fidelity.You have to learn how to navigate TWS to find the information you want; there are only a few streamlined views. That said, the good news is that Client Portal is far easier to use and, while not quite as intuitive as industry leaders, it's a measurably better research experience than TWS.
Fundamentals Explorer: Built for everyday investors to perform traditional fundamental research on stocks, ETFs, and mutual funds, the Fundamentals Explorer tool is great. Available in Client Portal, TWS, and the mobile app, Fundamentals Explorer does a good job with using design to visualize data. For example, the Social Sentiment analysis tab uses a slew of Twitter data to identify a social sentiment trend, overall sentiment score, and other takeaways.
ESG Research: Interactive Brokers includes a variety of ESG ratings and research across its platforms. One unique feature is the Impact tool, which enables you to score your portfolio stock holdings for ESG specific metrics. After identifying what issues matter to you (e.g, guns, animal testing, or clean water), your Impact Dashboard will display an A – F score for your portfolio. Also available in mobile, from there, the tool can even make recommendations of similar companies to exchange your shares for. The ESG Impact Dashboard won our 2021 award, No. 1 New Trading Tool.
PortfolioAnalyst: Stepping away from traditional research, PortfolioAnalyst provides traders hedge fund-level reporting on their portfolio's performance and makeup. Interactive Brokers also offers a free version for non-clients where you can link all your accounts and run reports. It isn't as easy to use as, say, Personal Capital. Still, it's a compelling tool for traders with assets spread across numerous institutions.
Gallery
Mobile Trading
Mobile trading with Interactive Brokers is well supported across all devices. From lightning-quick streaming data to full-featured order entry and portfolio management, Interactive Brokers includes everything professionals require to trade on the go.
Charting: Charting is robust, including 70 optional indicators and easy customizations; however, panning isn't as smooth as newer HTML5 charting applications. Additionally, some features one would expect are not included, such as stock and/or index comparisons.
Considerations: One notable drawback to the app is that stock alerts cannot be delivered via push notification. Instead, alerts are delivered via email, which is baffling considering how sophisticated Interactive Brokers technology is otherwise.
Gallery
Offering of Investments
Interactive Brokers provides the most diverse offering in the industry and leads by a wide margin in multiple areas, including international trading. Globally, customers can trade across more than 135 international markets in 33 countries.
Does Interactive Brokers offer crypto?
No, Interactive Brokers does not offer cryptocurrency as a tradeable asset. You will have to signup with a crypto exchange to trade popular tokens such as Bitcoin, Ethereum, or Dogecoin.
Forex: Retail forex trading is not offered in the United States unless you are designated as an "Eligible Contract Participant" by Interactive Brokers. More specifically, this means being an individual or organization with assets of over $10 million.
Education
Interactive Brokers offers numerous options for you to learn about trading and investing. From its Traders' Academy portal to content on the IBKR Quant blog, there is a wide variety of written material and accompanying video content, including quizzes. While progress tracking is not included for videos and articles, it is for quizzes, and there is at least one per lesson.
Courses and webinars: The Trader's Academy courses are organized by experience level as well as by topic. Interactive Brokers also offers archived content such as from its live and recorded webinars, much of which is also available on its YouTube channel. Lastly, Interactive Brokers offers a large variety of short videos, although we found those to be mostly platform tutorials.
Gallery
Banking
While Interactive Brokers does not provide traditional banking services, it does offer a debit card, bill pay, and the ability to earn interest on uninvested cash.
Your account must be denominated in a base currency that has a positive interest rate to earn interest. There are also minimum tier cutoff levels where you only earn a yield on cash that exceeds those levels, which vary per currency. Bottom line, with interest rates pegged at near zero, there is little to no yield to be captured in the US.
Final Thoughts
With industry-leading commission rates for professional traders, more than 68 optional order types, trading in more than 135 international markets, and a robust trade platform suitable for any professional, Interactive Brokers is an excellent choice for investors who fit into its target mold.
Meanwhile, for casual investors, Interactive Brokers has assembled a competitive offering by providing $0 stock and ETF trades through IBKR Lite alongside thorough research with the Client Portal web platform.
FAQs
Is my money safe with Interactive Brokers?
Interactive Brokers is well-capitalized and is licensed and regulated in nearly a dozen major jurisdictions, making it a safe broker to hold your money. As a publicly traded company, Interactive Brokers (NASDAQ: IBKR) has a market capitalization of over $28 billion as of May 28, 2021.
Money held in an investment account with Interactive Brokers in the U.S. is protected by SIPC insurance, which covers up to $500,000 in securities and up to $250,000 in cash (up to a total of $750,000 per customer). If you hold more than $250,000 in cash, Interactive Brokers offers a Insured Bank Deposit Sweep Program, which provides up to $2.5 million in FDIC insurance in addition to the SIPC insurance.
The degree of security may depend on the specific country you are located in and the related regulatory requirements that Interactive Brokers follows in countries where it holds client funds, such as the U.S., U.K., Canada, Australia, Singapore, India and Japan.
Is Interactive Brokers good for beginners?
While the Trader Workstation desktop platform is not ideal for beginners, Interactive Brokers' web-based Client Portal platform will meet the needs of most traders who are beginners or have limited investing experience.
In addition, Interactive Brokers continues to expand the scope of educational materials available, which includes IBKR Campus and Traders' Academy, among other rich resources to accelerate your learning as a beginning trader or investor.
Why is Interactive Brokers so cheap?
Interactive Brokers was one of the first firms to lower its commissions to zero dollars, through its IBKR Lite offering; a wave of U.S. brokerages followed suit. While Interactive Brokers still has commission-based account offerings, such as IBKR Pro, it can offer very low commissions because of its ability to route orders intelligently across a wide variety of execution venues.
IBKR may receive volume discounts and rebates, some of which may be passed on to clients in the form of savings or price improvements, depending on where it routes your order, including its own alternative trading system, IBKR ATS.
About Interactive Brokers
Headquartered in Greenwich, Connecticut, Interactive Brokers (NASDAQ: IBKR) was founded in 1977 by Thomas Peterffy, who is respected as "an early innovator in computer-assisted trading" (1). Interactive Brokers is most widely recognized for its extensive international reach, servicing over 135 market destinations worldwide (2). As of September 2020, each day the market is open, Interactive Brokers clients placed 1.9 million trades, on average, and services over 980,000 brokerage accounts with over $232 billion in customer equity (3).
2021 Review Methodology
For the StockBrokers.com 11th annual best trading platforms review published in January 2021, a total of 2,816 data points were collected over three months and used to score brokers. This makes StockBrokers.com home to the largest independent database on the web covering the online broker industry.

Participation is required to be included. Each broker completed an in-depth data profile and offered executive time (live in person or over the web) for an annual update meeting. Our rigorous data validation process yields an error rate of less than .001% each year, providing site visitors quality data they can trust. Learn more about how we test.
About the Author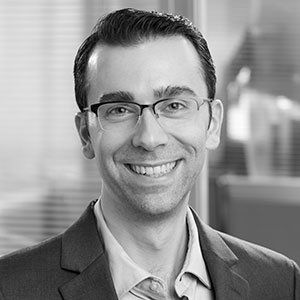 Blain Reinkensmeyer As Head of Research at StockBrokers.com, Blain Reinkensmeyer has 20 years of trading experience with over 1,000 trades placed during that time. Referenced as a leading expert on the US online brokerage industry, Blain has been quoted in the Wall Street Journal, The New York Times, the Chicago Tribune, and Fast Company, among others.
---