Founded nearly 40 years ago, Interactive Brokers (IBKR) is known for its industry-leading commissions schedule, margin rates, and support for international trading.
By presenting one universal portal through which clients can trade on more than 120 market centers in 26 different countries, and deal in stocks, options, ETFs, futures, forex, bonds, and CFDs, Interactive Brokers has something to offer for all seasoned traders.
Commissions & Fees
Overall, Interactive Brokers unquestionably reigns supreme in the category of commissions and fees.
Because Interactive Brokers' core clientele are professional traders and institutions, it is critical for the company to provide the lowest commissions schedule available. In our rigorous assessment, there is no question that they deliver.
First, it is important to note that Interactive Brokers does not accept payment for order flow, a key element in providing quality order execution. In our assessment of order execution for the 2018 Review, the broker came second behind Fidelity. For more, see our guide to order execution.
Interactive Brokers also leads the industry with the lowest margin rates, which vary from 2.66% down to a staggering 1.66% for clients who hold more than $1 million with the brokerage.
Speaking of equity trades, rates start at $.005 per share with the fixed-rate structure ($1 minimum). Alternatively, the tiered-rate structure, which starts at $.0035 per share, can be used, but routing is factored in, which can add or reduce the cost, depending on whether the client is removing or adding liquidity. Some math will reveal that for small order sizes, i.e., several hundred shares, Interactive Brokers is a fantastic deal. Trade several thousand shares or more though, and Interactive Brokers quickly becomes pricey.
| View All Fees | Interactive Brokers | Lightspeed Trading | TradeStation | SogoTrade | Firstrade |
| --- | --- | --- | --- | --- | --- |
| Stock Trade Fee (flat) | N/A | $4.50 | $5.00 | $4.88 | $0.00 |
| Stock Trade Fee (per share) | $0.005 | $0.006 | $0.01 | N/A | N/A |
| Options Base Fee | $0.00 | $0.00 | $5.00 | $4.88 | $0.00 |
| Options Per Contract Fee | $0.70 | $0.60 | $0.50 | $0.50 | $0.00 |
| Commissions & Fees | | | | | |
Options are $.70 per contract with no minimums, and active options traders will enjoy the fact that exercise and assignments are practically free. Like tiered equity trades, per contract fees tier down as total contracts traded increases (10,000 per month is the first threshold). Discounted rates are also provided for options priced less than $.10.
New and casual investors should be aware of the miscellaneous fees and minimums charged by Interactive Brokers. Put simply, maintain a $100,000 balance or spend at least $30 in commissions each month and you will be in the clear; otherwise, charges for inactivity can reach up to $20 per month. While far lower than the minimum spend required at say Lightspeed, it is still something to keep in mind. A full breakdown can be found on the fees and features page.
Overall, Interactive Brokers unquestionably reigns supreme in the category of commissions and fees.
Platforms & Tools
The flagship platform Interactive Brokers offers is its Trader Workstation (TWS), which has been set up to trade everything under the sun, including global assets, and is designed to be used by traders with ample market experience. The default experience is called Mosaic, while clients also have access to view what is called Classic TWS (the original version of the platform).
Because Interactive Brokers supports so many asset classes, it had to rethink its position and watch list management. What they came up with, which takes some getting used to, is extremely efficient. Type in any stock symbol and you will see a summary of available securities. Watch lists can include anything from equities to individual options contracts, futures, forex, warrants, you name it. I preferred the Mosaic view, although I know many long-term clients prefer the Classic view.
Watch lists can have up to 453 different columns, and to say they are fully customizable is truly an understatement. No broker offers an experience like TWS. Beyond learning how to effectively build watch lists, I found only one usability disadvantage that comes from supporting so many investment types, and that is pulling up quotes or trading securities. Even typing in AAPL for Apple yields a slew of possible matches, which can be overwhelming for non-professionals.
| | Interactive Brokers | Lightspeed Trading | TradeStation | TD Ameritrade | E*TRADE |
| --- | --- | --- | --- | --- | --- |
| Desktop Platform (Windows) | Yes | Yes | Yes | Yes | Yes |
| Charting - Indicators / Studies | 121 | 20 | 274 | 397 | 118 |
| Charting - Drawing Tools | 9 | 5 | 23 | 22 | 33 |
| Option Chains - Total Columns | 37 | 35 | 32 | 33 | 30 |
| Watch Lists - Total Fields | 453 | 141 | 329 | 514 | 112 |
Turning to charting, technical traders will find nearly everything they need. One hundred and twenty one different studies are available to be added to any chart, and customizations cover every possible option. Note though, while 121 optional indicators are impressive, TWS still trails the 274 and 397 offered by TradeStation and TD Ameritrade thinkorswim, respectively. Out of all the tools on TWS, I found the charts to have the most user-friendly interface.
Considering the depth of functionality, I was surprised to find only nine tools for mark ups. While the basics are present – trendlines, notes, zooming, Fibonacci, etc. – important tools, such as support and resistance lines, channels, and the like, are missing. Pickiness aside, the charts on TWS have all the core functionality required to succeed: viewing historical trades, alerts, trading off charts, comparisons, and index overlays, to name several.
There is no question TWS is built for professional trading as there are, for example, a staggering 63 different order types available for clients to use, by far the most in the industry.
Alongside charts, TWS is also home to a variety of other tools not covered in this review. Algo trading, Options Strategy Lab, Volatility Lab, Risk Navigator, Market Scanner, Strategy Builder, and Portfolio Builder, to name a few, are all available within TWS. There is no question TWS is built for professional trading as there are, for example, a staggering 63 different order types available for clients to use, by far the most in the industry.
In 2017, Interactive Brokers added a handful of new useful tools and features that stand out: IBot, Trader Journal, Layouts Library, and window font resizing. IBot, also available in TWS mobile, uses a foundation of artificial intelligence to quickly service customer requests via chat (or voice in the IB TWS iPhone app). Portfolio information, orders, quotes, and more are all supported. Think, "What's the last price of GOOG?" or, "Chart AAPL vs. MSFT" or, "Buy 100 shares of FB." Interactive Brokers is one of only two brokers to provide such a tool; the other is TD Ameritrade. The AI race is on.
Trade Journal is Interactive Broker's journaling tool, which is integrated throughout the TWS platform. Journaling tools are nothing new, and considering their extensive use, it's surprising one wasn't added years ago. Rounding out the new TWS features offered in 2017 is a new Layouts Library, which provides less seasoned traders access to 24 unique, pre-built layouts. Also on the ease of use front, fonts for each window can now be resized.
After assessing TWS across 58 individual variables, the platform easily ranked among the best in the industry. Certain tools, such as charting, lack depth compared to those of the top-ranked platforms; however, overall, TWS delivers.
Finally, for traders traveling without access to their desktops, or for traders looking to simply monitor their portfolios, place trades, and view watch lists, IB WebTrader is a good solution. After loading WebTrader, I found a detailed summary of my portfolio balances and margin requirements alongside a full spectrum order ticket.  When I say full spectrum, I mean trading for all asset classes is supported. The only limitations are algo orders and other advanced order types.
Pulling quotes will provide only a basic high-level summary, an extremely rudimentary chart I recommend you avoid altogether, and an option chain. Basic stock screening is also present alongside a high-level international market summary tab, Market Pulse. Customizations are essentially non-existent throughout, although streaming real time quotes are found throughout, which is essential.
Bottom line, the focus of WebTrader is to monitor portfolios and manage orders; it is not designed to be used as a standalone. It accomplishes these functions well.
Research
Being a professional trader-focused brokerage, Interactive Brokers is not known for its research offering. Bundled for free with the TWS platform, customers will find what they need to conduct thorough research on stocks, mostly thorough research for ETFs, but little to no research on Mutual Funds and Bonds.
Research highlights include the available screeners, backtesting functionality, and portfolio analysis tools, which are all excellent.
For traders who are looking for a rich offering of fundamental research, Interactive Brokers offers dozens of third-party provider feeds a la carte, including Morningstar, which are available for a monthly fee. Any provider package purchased integrates straight into TWS for a seamless experience.
| | Interactive Brokers | Lightspeed Trading | TradeStation | TD Ameritrade | E*TRADE |
| --- | --- | --- | --- | --- | --- |
| Equity Research - Reports | 1 | 0 | 0 | 7 | 4 |
| Equity Research - Metric Comparisons | Yes | No | No | Yes | No |
| ETF Research - Reports | Yes | No | No | Yes | Yes |
| Mutual Fund Research - Reports | No | No | No | Yes | Yes |
| Equity Research - SEC Filings | Yes | No | No | Yes | Yes |
Customer Service
To score Customer Service, StockBrokers.com partners with customer experience research group Confero to conduct phone tests from locations throughout the United States. For our 2018 Broker Review, 260 customer service tests were conducted over ten weeks. The data collected is institutional grade and sets the current industry benchmarks.
Results:
Average Connection Time: 2 - 3 minutes
Average Net Promoter Score: 7.0 / 10
Average Professionalism Score: 5.9 / 10
Overall Score: 6.59 / 10
Ranking: 13th (13 brokers)
Mobile Trading
I found the mobile app had everything I needed to trade effectively.
Mobile trading with Interactive Brokers is mostly an enjoyable experience. All devices, including iPhone, iPad, Apple Watch, Android smartphone, and Android tablets, are supported.
When testing the iPhone app, I found it had everything I needed to trade effectively. From lightning quick streaming data to full-featured order entry and portfolio management, all the main criteria were quickly checked off.
The drawbacks with the experience center around usability. For example, the charts have 68 different optional studies, which is great, but the charts are not flexible. Also, two-factor login with Touch ID is supported, but you have-to use a secondary IB Key app instead of simply Touch ID logging into the actual app as you load it.
Other drawbacks include a lack of stock and/or index comparisons in charting, no customizable home screen, no streaming live TV or videos on demand, no Level II quotes, and only being able to set basic stock alerts without push notifications support. You also cannot perform ACH account transfers within the app (not too big a deal as the broker completely redesigned its website client portal in 2017 to be 100% mobile friendly).
Cons aside, I found the app had a handful of nice features not often found across the industry, including custom screening /scanning and after-hours charting. Active traders will also appreciate the Order Wheel tool, which, although confusing to use at first, makes rapid, detailed order entry feasible on small form factors.
As stated previously, mobile trading with Interactive Brokers is well supported across all devices and has the core functionality required by traders to go about their business and trade effectively.
| | Interactive Brokers | Lightspeed Trading | TradeStation | TD Ameritrade | E*TRADE |
| --- | --- | --- | --- | --- | --- |
| Watch List Syncing | Yes | No | No | Yes | Yes |
| Charting - Technical Studies | 68 | 0 | 20 | 397 | 11 |
| Stock Alerts - Basic Fields | Yes | No | Yes | Yes | Yes |
| Customizable Homescreen | No | No | No | No | Yes |
| Touch ID | Yes | No | Yes | Yes | Yes |
| Stream Live TV | No | No | No | Yes | Yes |
Other Notes
In 2017, Interactive Brokers launched a new Debit Mastercard, which is unique for its capital management capabilities. Tied to your individual IB brokerage account, any cash sitting idle will earn you interest of 0.66% annually. If you spend beyond your cash balance, IB will simply borrow against your available portfolio margin (assuming you have a margin account). While there are no cash rewards or frequent flier miles to earn, the interest rates are significantly lower than a traditional credit card; IB's margin rates start at only 2.66%.
Finally, while Interactive Brokers does not cover advisor services and institutional asset management, the company uniquely offers what it calls the Investors' Marketplace. The tagline of the service is to "Find the right service provider for your trading needs." For example, I presented myself as "an individual investor seeking an advisor" and a list of several hundred advisors popped up. Hedge funds, research and technology providers, administrative service providers, and the like are all included.
Final Thoughts
With industry-leading commission rates, more than 60 different order types, excessively low margin rates, support for every investment imaginable, trading in more than 120 international markets, and a robust trade platform suitable for any professional, Interactive Brokers is a great choice for investors who fit into its target mold.
Methodology
For our 2018 Stock Broker Review we assessed, rated, and ranked 13 different online brokers over a period of six months. In total, we conducted 260 customer service tests, collected 3,796 data points, and produced over 40,000 words of research. How we test.
Related Guides
View all Interactive Brokers Fees & Features
---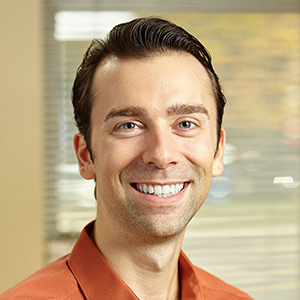 Reviewed by Blain Reinkensmeyer Blain heads research at StockBrokers.com and developed the site's annual review format, which broker executives consider the most thorough in the industry. He has placed over 1,000 stock, options, forex, and crypto trades since 2001.
Interactive Brokers Competitors
Select one or more of these brokers to compare against Interactive Brokers.
---
Ratings Overall
Summary
Offering of Investments
Platforms & Tools
Research
Customer Service
Ease of Use
Education
Banking
Best in Class
Overall
Commissions & Fees
Offering of Investments
Platforms & Tools
Mobile Trading
Order Execution
Active Trading
Options Trading
Commissions & Fees
Offering of Investments
Platforms & Tools
Mobile Trading
Order Execution
Active Trading
Options Trading
Commissions & Fees
Offering of Investments
Platforms & Tools
Mobile Trading
Active Trading
Options Trading
Commissions & Fees
Platforms & Tools
Mobile Trading
Active Trading
Commissions & Fees
Mobile Trading
Active Trading
Compare Interactive Brokers
Find out how Interactive Brokers stacks up against other brokers.