StockBrokers.com is committed to the highest ethical standards and reviews services independently. Advertiser Disclosure
Interactive Brokers Review
While Interactive Brokers is not well known for its casual investor offering, it leads the industry with low-cost trading for professionals. Through the Trader Workstation (TWS) platform, Interactive Brokers offers excellent tools and an extensive selection of tradeable securities.
Top Takeaways for 2020
After spending five months testing 15 of the best online brokers for our 10th Annual Review, here are our top findings on Interactive Brokers:
Interactive Brokers (IBKR) is best known for offering traders access to global markets (135 market centers in 33 countries). Additionally, professionals can take advantage of industry-leading commissions, which includes the lowest margin rates across all balance tiers.
As far as Day Trading, Mobile Trading, Options Trading, Futures Trading, and Professional Trading go, Interactive Brokers is a winner. For example, Interactive Brokers offers a staggering 65 different order types.
Despite clear progress made in simplifying its website for casual investors, including more robust fundamental research and education, Interactive Brokers underperforms the best brokers for beginners.
Special Offer:
New clients that open an account today receive a special margin rate. Open Account
Overall Summary
| Feature | Interactive Brokers |
| --- | --- |
| Overall | |
| Commissions & Fees | |
| Offering of Investments | |
| Platforms & Tools | |
| Research | |
| Education | |
| Mobile Trading | |
| Customer Service | |
| Ease of Use | |
Commissions & Fees
Interactive Brokers offers two primary pricing plans: IBKR Pro (professionals) and IBKR Lite (casual investors). Because Interactive Brokers' core clientele are professional traders and institutional investors (e.g., hedge funds), it is crucial to provide the lowest commissions schedule available. In our rigorous assessment, there is no question Interactive Brokers delivers.
IBKR Pro Stock trades: Standard fixed pricing US stock trades run $.005 per share with a minimum of $1.00 and a maximum of 0.5% of trade value. For small order sizes, i.e., several hundred shares, Interactive Brokers is a fantastic deal. However, trade several thousand shares or more, and Interactive Brokers quickly becomes pricey. For example, IBKR Pro is not a good choice for trading penny stocks.
IBKR Pro Options trades: Contract price less greater than $.10 = $.65 per contract with a $1.00 minimum and no maximum. Contract price less than $.10 but greater than $.05 = $.50 per contract with a $1.00 minimum and no maximum. Contract price less than $.05 = $.25 per contract with a $1.00 minimum and no maximum.
IBKR Pro Other benefits: Interactive Brokers does not accept payment for order flow, a key element in providing quality order execution. Also, Interactive Brokers leads the industry with the lowest margin rates, which vary from 1.55% down to a staggering 0.75% for clients who hold more than $1 million with the brokerage.
IBKR Pro Misc Fees: New and casual investors should be aware of the miscellaneous fees and minimums charged by Interactive Brokers. Put simply, maintain a $100,000 balance or spend at least $30 in commissions each month, and you will be in the clear; otherwise, charges for inactivity can reach up to $20 per month. For everyday investors, we recommend IBKR Lite or exploring our list of the best brokers for free trading.
IBKR Lite: With IBKR Lite, there are no inactivity fees or data fees. All US stock and ETF trades are $0, while options trades follow the same IBKR Pro pricing. The main caveat to IBKR Lite is the lower quality order executions. Like other $0 brokers, under IBKR Lite, Interactive Brokers makes money off its order flow. Overall, IBKR Pro is designed for professionals, while IBKR Lite is designed for casual investors.
For a full pricing breakdown, see our detailed commissions notes.
Interactive Brokers pricing summary:
| Feature | Interactive Brokers |
| --- | --- |
| Minimum Deposit | $0.00 |
| Stock Trade Fee (per trade) | N/A |
| ETF Trade Fee | $0.005 |
| Options Base Fee | $0.00 |
| Options Per Contract Fee | $0.65 |
| Mutual Fund Trade Fee | $14.95 |
| Broker Assisted Trades Fee | $30.00 |
| Commission-Free ETFs | 96 |
Platforms & Tools
The flagship platform Interactive Brokers offers is desktop-based Trader Workstation (TWS), which supports trading everything under the sun, including global assets. While TWS is not designed for new investors, it easily ranks among the best trading platforms in the industry.
Professional tools galore: Trading tools within TWS designed for seasoned traders are widespread: Algo trading, Options Strategy Lab, Volatility Lab, Risk Navigator, Market Scanner, Strategy Builder, and Portfolio Builder, to name a few. Watch lists can include anything from equities to individual options contracts, futures, forex, warrants – you name it. A staggering 494 data points are available for column customization.
IBot: IBot, also available in TWS mobile, uses a foundation of artificial intelligence to quickly service customer requests via chat (or voice in the iPhone app). Portfolio information, orders, quotes, and more are all supported. Think, "What's the last price of GOOG?" or, "Chart AAPL vs. MSFT" or, "Buy 100 shares of FB." Only TD Ameritrade can go toe-to-toe with IBot.
TWS drawbacks: Tasks such as pulling up a stock to trade are tricky due to the vast array of securities available to trade. For example, typing in "AAPL" for Apple yields a slew of possible matches, which can be overwhelming for non-professionals. Also, automated technical analysis tools (e.g., Recognia) are available only as a paid subscription add-on.
Client Portal: For less experienced traders, Interactive Brokers offers the Portal platform through its website. In summary, Portal includes all the core features necessary to trade and manage a basic portfolio. Portal is the primary trading experience for IBKR Lite customers, which means it is far less robust, but also far easier to use. In my testing, I found it to be good, but not great. It's new as of late 2019, so it is safe to assume that improvements will be observed over time.
Gallery
Research
Conducting research using the Trader Workstation (TWS) platform is no easy task. That said, for traders that commit and learn the platform, TWS includes advanced research tools seasoned traders desire, such as scanning and back-testing.
Good stuff: Research highlights include numerous screeners, extensive back-testing functionality, and portfolio analysis tools, which are all excellent. For traders looking to conduct specific research, Interactive Brokers offers dozens of third-party provider feeds a la carte, including Morningstar, which are available for a monthly fee. Any provider package purchased integrates straight into TWS.
Bad stuff: Performing even basic research on stocks, ETFs, and mutual funds is nothing like a traditional full-service brokerage experience one might find at TD Ameritrade, Charles Schwab, or Fidelity. You have to learn how to navigate TWS to find the information you want; there are no streamlined views. Bottom line, while TWS checks off quite a few boxes for research, the user experience is poor.
Fundamentals Explorer: In late 2019, Interactive Brokers rolled out Fundamentals Explorer as a new tool within Client Portal, built for everyday investors to perform traditional fundamental research on stocks. It's light years ahead of anything Interactive Brokers had prior (the data is also incorporated into the mobile app under quotes). Fundamentals Explorer will eventually make its way into TWS, and the foundation has been laid for adding ETFs alongside Mutual Funds research. Overall, customers should expect to see improvements throughout 2020.
PortfolioAnalyst: Stepping away from traditional research, PortfolioAnalyst provides traders hedge fund-level reporting on their portfolio's performance and makeup. Interactive Brokers also offers a free version for non-clients where you can link all your individual accounts and run reporting. It isn't as insightful and easy to use as, say, Personal Capital. Still, it's a compelling tool for traders with assets spread across numerous institutions.
Gallery
Customer Service
To score Customer Service, StockBrokers.com partners with customer experience research group Confero to conduct phone tests from locations throughout the United States. For our 2020 Broker Review, 280 customer service tests were conducted over ten weeks.
Results
Average Connection Time: 1 - 2 minutes
Average Net Promoter Score: 8.1 / 10
Average Professionalism Score: 7.2 / 10
Overall Score: 7.87 / 10
Ranking: 10 th (14 brokers)
Mobile Trading
Mobile trading with Interactive Brokers is well supported across all devices. From lightning-quick streaming data to full-featured order entry and portfolio management, Interactive Brokers includes everything professionals require to go trade on the go.
Charting: Charting is robust, including 70 optional indicators and easy customizations; however, panning isn't as smooth as newer HTML5 charting applications. Additionally, some features one would expect are not included, such as stock and/or index comparisons.
Considerations: One notable drawback to the app is that stock alerts cannot be delivered via push notification. Instead, alerts are delivered via email, which is baffling considering how sophisticated Interactive Brokers technology is otherwise.
Gallery
Offering of Investments
Interactive Brokers provides the most diverse offering in the industry and leads by a wide margin in multiple areas, including international trading. Globally, customers can trade across more than 135 international markets in 33 countries.
Cash management: Any portfolio cash sitting idle beyond $10,000 will earn interest. The rate varies depending on the account balance; the higher your account balance, the more interest it accrues. For clients with high cash balances, cash management with Interactive Brokers is a great perk.
Forex: Retail forex trading is not offered in the United States unless you are designated as an "Eligible Contract Participant" by Interactive Brokers. More specifically, this means being an individual or organization with assets of over $10 million.
Final Thoughts
With industry-leading commission rates for professional traders, more than 60 optional order types, trading in more than 135 international markets, and a robust trade platform suitable for any professional, Interactive Brokers is an excellent choice for investors who fit into its target mold.
About Interactive Brokers
Headquartered in Greenwich, Connecticut, Interactive Brokers was founded in 1977 by Thomas Peterffy, who is respected as, "an early innovator in computer-assisted trading" (1). Interactive Brokers is most widely recognized for its extensive international reach, servicing over 135 market destinations worldwide (2). As of May 2019, each day the market is open, Interactive Brokers clients placed 894,000 trades, on average (3).
2020 Review Methodology
For the StockBrokers.com tenth annual best online brokers review published in January 2020, a total of 3,540 data points were collected over six months and used to score brokers. This makes StockBrokers.com home to the largest independent database on the web covering the online broker industry.

Participation is required to be included. Each broker completed an in-depth data profile and provided executive time (live in person or over the web) for an annual update meeting. Our rigorous data validation process yields an error rate of less than .001% each year, providing site visitors quality data they can trust. Learn more about how we test.
---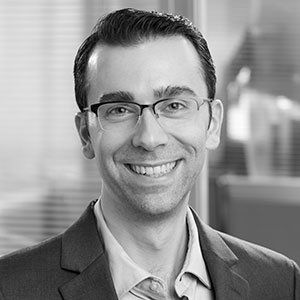 About the author: Blain Reinkensmeyer As Head of Research at StockBrokers.com, Blain Reinkensmeyer has 18 years of trading experience with over 1,000 trades placed during that time. Referenced as a leading expert on the US online brokerage industry, Blain has been quoted in the Wall Street Journal, The New York Times, Forbes, and the Chicago Tribune, among others.