StockBrokers.com is committed to the highest ethical standards and reviews services independently. Advertiser Disclosure
SoFi Invest Review
SoFi Invest offers a wide range of services, including access to cryptocurrencies, IPOs and automated investing. It is relatively easy to use, and gets high marks for its mobile app. However, its lack of research, as well as its lagging education and trading tools, leave it a step behind industry leaders.
Top Takeaways for 2021
Here are our top findings on SoFi Invest for 2021:
SoFi Invest does offer some of the most popular investments of the day, including crypto and IPOs, as well as automated investing. Combined with the other offerings SoFi has, it could be a good choice for beginner investors looking to combine all of their financial needs under one roof.
SoFi trails the top brokers when it comes to its trading platform and tools, research, education and mobile platform.
Like most of the industry, SoFi offers free stock and ETF trading. It does not offer options or futures trading, nor bonds or mutual funds.
Overall Summary
| Feature | SoFi Invest |
| --- | --- |
| Overall | |
| Commissions & Fees | |
| Platforms & Tools | |
| Research | |
| Mobile Trading Apps | |
| Offering of Investments | |
| Education | |
| Ease of Use | |
Offering of investments
SoFi does offer some of the most popular current investments, including fractional shares, a wide variety of cryptocurrencies and IPO investing. Retirement services and robo-advising are also available. But there are some glaring holes in terms of offerings, as it lacks options trading, futures and mutual funds.
Cryptocurrency: SoFi offers 30 cryptocurrencies, including bitcoin, ethereum, cardano and dogecoin.
Retirement services: Unlike some of its competitors, SoFi offers retirement services, including traditional, Roth and SEP IRAs. These can be self-directed or set up through their no-fee automated investing advisor. An account also offers complimentary access to a certified financial planner.
Commissions and fees
Like the vast majority of the industry, SoFi offers $0 stock and ETF trades. Retirement accounts also have no annual fee.
Fractional shares: Investors can buy fractional shares, known at SoFi as Stock Bits, for as little as $5.
SoFi Invest pricing summary:
| Feature | SoFi Invest |
| --- | --- |
| Minimum Deposit | $5.00 |
| Stock Trades | $0.00 |
| Penny Stock Fees (OTCCB) | N/A |
| ETF Trade Fee | $0.00 |
| Options (Base Fee) | $0.00 |
| Options (Per Contract) | $0.00 |
| Futures (Per Contract) | $0.00 |
| Mutual Fund Trade Fee | $0.00 |
| Broker Assisted Trade Fee | $0.00 |
Mobile trading apps
SoFi's mobile app is simple and easy to use. But its simplicity is also its drawback.
Ease of use: The mobile app gets high marks for ease of use. It is easy to move through from the home page to a name on your watchlist to the simple trade ticket. There is very little of a learning curve, partly because there is not much to learn.
Watchlists: Watchlists are upfront and easy to use, though offer limited features and information. The watchlist data is real-time but not streaming, as with the other quotes.
Charting: Charting consists of very basic line charts. Time frames can be adjusted, but there is no customization and no indicators. Advanced traders will want streaming quotes and charts, and the ability to customize the latter.
Trading tools: You can trade stocks, ETFs and cryptocurrencies on the mobile app, but beyond a very basic trade ticket, there are no trading tools. SoFi does offer unique "collections," including their "Popular Investors" and Leaderboard.
Gallery
Other trading platforms and tools
Like its closest competitors, SoFi Invest offers a bare-bones, basic trading experience that isn't built for active traders. If you're among the latter, see our reviews of Fidelity or TradeStation.
Platforms overview: SoFi's website allows trading of stocks, ETFs and cryptocurrencies — and that is practically all you can do. There are no real trading tools to speak of.
Charting: Charts are very basic line charts. There is no customization. You cannot add indicators and there are no other charting tools.
Options and futures trading: SoFi does not offer options or futures trading.
Gallery
Research
SoFi offers little to no research. Stock quote details offer the most basic of fundamental data, extending only as far as market cap, dividend yield and P/E ratio. To really compete, SoFi needs to put streaming charts with indicators — at the very least — at customer's fingertips. For the same rate of $0 per stock trade, investors can take advantage of significantly more robust offerings at market research leaders Fidelity, Charles Schwab and TD Ameritrade.
Gallery
Education
SoFi's education covers a wide range of topics, but is limited to text documents. While there are some clear subsections of education, it is not organized particularly cleanly.
Learning center: SoFi has a basic learning center. Material covers a variety of subjects, like "What Is the IPO Process?" and "How Does Bitcoin Mining Work?" There's some information on a number of assets that it does not even offer, such as options ("Intrinsic Value and Time Value of Options, Explained)". The material is straightforward text with little in the way of graphics, and no videos are offered on the site itself.
Gallery
Banking services
SoFi offers a broad range of banking services. Products available include personal loans, home loans and the company's flagship student loans, as well as credit cards and a cash management account that can be linked to a SoFi Invest account for funding. SoFi also offers a full range of personal insurance products.
Final thoughts
SoFi Invest is a relatively new entrant to the field, and it shows through in their focus on hot current trends like cryptocurrencies and IPO investing. Unfortunately, it also is clear in their lack of futures and options trading as well as mutual fund investing.
SoFi's breadth of banking services does make it an attractive choice for beginner investors interested in stocks, ETFs and cryptos who are looking for one place to manage all of their financial needs.
About SoFi Invest
SoFi traces its roots back to 2011 and Social Finance, Inc, which was founded by Stanford business school students and used an alumni-funded lending model to connect grads with alumni in their communities. In 2012, SoFi became the first company to offer refinancing of student loans. SoFi Invest launched in January 2019.
2021 Review Methodology
For the StockBrokers.com 11th annual best trading platforms review published in January 2021, a total of 2,816 data points were collected over three months and used to score brokers. This makes StockBrokers.com home to the largest independent database on the web covering the online broker industry.

Participation is required to be included. Each broker completed an in-depth data profile and offered executive time (live in person or over the web) for an annual update meeting. Our rigorous data validation process yields an error rate of less than .001% each year, providing site visitors quality data they can trust. Learn more about how we test.
About the Author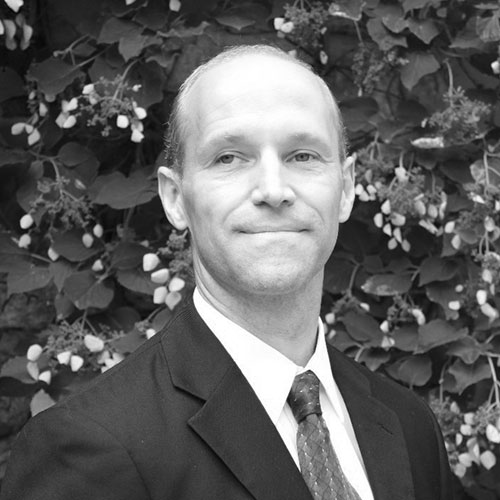 Chris McKhann Chris McKhann has been in the industry for more than 20 years. He has worked for many of the top names in the online trading space, including TD Ameritrade and optionMONSTER, which later became part of E*TRADE. His work has been cited in the Wall Street Journal, Reuters, the Financial Times, Forbes, CNBC, Nasdaq.com and Nikkei. He has also been an advisor and outside trader for several hedge funds. He was one of the first traders to delve into the VIX tradable products and to write about them (back in 2006). Chris is also an educator who teaches high school statistics, finance and computer science.
---