Just2Trade Review
04/06/2015 Update: Just2Trade was acquired by WhoTrades. The broker will continue to operate under the Just2Trade name.
The content portion of this Review was completed on February 18th, 2014 in conjunction with the 2014 Broker Review. Just2Trade did not participate in the 2015 or 2016 Broker Review.
On the surface, it is easy to understand what Just2Trade is trying to accomplish: being the dream broker. The homepage claims Just2Trade offers everything from first-class research to great support, premier education and award-winning discounted trading.
Unfortunately, looks are deceiving. While Just2Trade does offer cheap trades, everything else about the client experience suffers, and in the end, clients are better off investing elsewhere.
Commissions & Fees
Starting off with the one bright spot of Just2Trade's value proposition, its commission structure is straight-forward, easy-to-understand and contains few catches. All equities trades, mutual funds trades, bonds trades and even broker-assisted trades are just $2.50. Option trades run just $2.50 plus $.50 per contract, while exercising and assignments are $20 per. 
For the casual investor, this is attractive after all, TD Ameritrade, ETRADE, Scottrade and other big name brokers charge at least $7 per trade, not to mention much higher costs for options trades. It works for investors who desire nothing more than a basic trade ticket to place orders with. Beyond this, TradeKing and OptionsHouse both offer commissions for less than $5, too, and are more compelling.
Lastly, for seasoned active traders, there is one critical flaw in Just2Trade's offering that should not be overlooked. Just2Trade, like the majority of online brokers, receives payment for order flow, keeping all the market rebates for themselves instead of kicking them back to the client. Active trading brokers such as Lightspeed, Interactive Brokers and Cobra Trading pass this rebate back to their clients, not to mention have far superior executions, and thus are a better deal.
| | Just2Trade | OptionsHouse | Interactive Brokers | TradeKing | Scottrade |
| --- | --- | --- | --- | --- | --- |
| Stock Trade Fee (flat) | $2.50 | $4.95 | N/A | $4.95 | $7.00 |
| Options Base Fee | $2.50 | $4.95 | $0.00 | $4.95 | $7.00 |
| Options Per Contract Fee | $0.50 | $0.50 | $0.70 | $0.65 | $0.70 |
| Mutual Fund Trade Fee | $12.50 | $20.00 | $14.95 | $9.95 | $17.00 |
| Broker Assisted Trades Fee | $22.50 | $25.00 | $30.00 | $20.00 | $32.00 |
| Commissions & Fees | | | | | |
Platforms, Tools, and Research
Just2Trade does not offer a conventional platform. There is no software to download onto the desktop, nor is there a traditional Java-based program to run in the browser. Instead, Just2Trade's platform is simply their website.
Along with ShareBuilder and Firstrade, Just2Trade was in the bottom three for total points earned this year in the Platforms & Tools category of our 2013 Broker Review. There is not much to get excited about, beyond the bare-bone basics every investor expects to find.
Research, like tools, is also disappointing. In 2013, Just2Trade parted ways with Morningstar, which is one of the premier research providers available on the web, as their primary research provider clearly, a cost-saving effort. They replaced them with InvestCenter, where depth of research is nearly non-existent and the UI is poor, to say the least. In fact, despite there being a section for mutual funds, we could not pull up one fund, instead receiving errors each time.
Other Notes
Just2Trade's website design is outdated and very basic in design. Depending on the browser utilized to access the site, misaligned text and other small nuances can be seen, reflecting the lack of extra capital to invest in site design due to ultra low-commissions.
Just2Trade used to offer technical analysis education through Recognia, but in late 2012 they ended their contract, as the content was underutilized. With Recognia out of the picture, the broker (as of this review) does not offer any investor education.
Lastly, the broker does not currently offer any apps for mobile trading.
Final Thoughts
Just2Trade paints the picture on its homepage as everything a self-directed investor could want, but in reality, they fall well short of their goal.
The main challenge for a broker like Just2Trade is delivering a well-rounded client experience with so little capital to work with. Because of its heavily discounted rates, Just2Trade is not able to provide some of the most basic features, not to mention a decent website.
In the end, Just2Trade's strategy seems clever on paper, but is poor in practice. 
---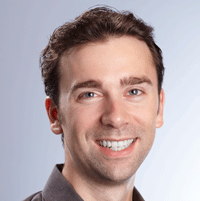 Reviewed by Blain Reinkensmeyer Blain heads research at StockBrokers.com and has been involved in the markets since placing his first stock trade back in 2001. He developed StockBrokers.com's annual review format six years ago which is respected by broker executives as the most thorough in the industry. Currently maintaining funded accounts with more than a dozen different US regulated online brokers, he's executed thousands of trades through his career and enjoys sharing his experiences through his personal blog, StockTrader.com.
---
Ratings Overall
*Just2Trade did not participate in the 2016 Online Broker Review, as a result the following data may not be up to date.
Best in Class
This broker did not finish Best in Class.
This broker did not finish Best in Class.
Compare Online Brokers
Find out how Just2Trade stacks up against other brokers.
---
Commissions & Fees
*Just2Trade did not participate in the 2016 Online Broker Review, as a result the following data may not be up to date.
Commission Notes
Just2Trade commissions structure details below:

Stock Trades - $2.50 when using the Just2Trade Platform. Supports most trade types (market, limit, stop, trailing, contingent). There is an additional charge of $.003 per share for extended hours trading. For stocks priced less than $1.00, add $0.003 per share for the entire order (maximum commission per order not to exceed $5.50, applicable only to new accounts opened after November 12, 2013).

Options Trades - $2.50 + $.50 per contract. There is a $20 fee for each exercise or assignment.

Mutual Funds - Several thousand mutual funds are supported with over 2,900 being no load funds.

International Trading - International Trading not currently offered.

Retirement Accounts - Just2Trade charges $35 per year for IRAs which waived for accounts with over $25,000 in assets. A $75 fee is charged to close.

Other Investments - Just2Trade does not support futures and forex.

Trade Commissions Breakdown
Stock Trade Fee (flat)*
$2.50
Stock Trade Fee (per share)*
$0.0025
Options Per Contract Fee*
$0.50
Options Exercise Fee
$20.00
Options Assignment Fee
$20.00
Mutual Fund Trade Fee
$12.50
Broker Assisted Trades Fee
$22.50
Minimum Deposit
$2,500.00
Margin Rates
$25,000.00 to 49,999.99
6.50%
$50,000.00 to $99,999.99
6.25%
$100,000.00 to $249,999.99
5.50%
$250,000.00 to $499,999.99
5.50%
$500,000.00 to $999,999.99
5.00%
Above $1,000,000.00
4.75%
Miscellaneous Fees
IRA Annual Fee
$50.00
IRA Closure Fee
$75.00
Returned ACH Fee
$50.00
Returned Wire Fee
$25.00
Stock Certificate Processing Fee
N/A
Stock Certificate Delivery Fee
$20.00
Paper Statement Fee
$5.00
Paper Confirmation Fee
$3.00
Domestic Wire Fee
$30.00
International Wire Fee
$60.00
---
Account Features
*Just2Trade did not participate in the 2016 Online Broker Review, as a result the following data may not be up to date.
Offering of Investments
Customer Service
Platforms & Tools
Research
Education
Mobile Trading
Banking
Active Trading
Compare Just2Trade
Select one or more of these brokers to compare against Just2Trade.