Capital One Investing Review
February 16th, 2016: This Review has been updated to reflect the latest research and results from the 2016 Review.
Capital One Investing started out as ShareBuilder back in 1996 (Capital One acquired ShareBuilder in 2011) with the goal of making investing affordable and easy.
Today, in 2016, Capital One Investing continues to thrive, thanks to its automatic investments, pleasant customer service, and clean website.
Commissions & Fees
Capital One Investing is the only broker to offer its customers a separate rate to take advantage of discounted automatic investments.
Under the broker's base commission structure, regular stock trades cost $6.95, options trades run at $6.95 plus $0.75 per contract (complex, multi-legged options are not supported), and automatic investments are $3.95 each.
Compared to the big-name brokers such as TD Ameritrade, ETRADE, Scottrade, Fidelity Investments, and Charles Schwab, Capital One Investing is less expensive. However, compared to other discount brokers such as OptionsHouse, TradeKing, and the like, Capital One Investing is more expensive.
| | Capital One Investing | E*TRADE | TD Ameritrade | Scottrade | OptionsHouse |
| --- | --- | --- | --- | --- | --- |
| Stock Trade Fee (flat) | $6.95 | $9.99 | $9.99 | $7.00 | $4.95 |
| Options Base Fee | $6.95 | $9.99 | $9.99 | $7.00 | $4.95 |
| Options Per Contract Fee | $0.75 | $0.75 | $0.75 | $0.70 | $0.50 |
| Mutual Fund Trade Fee | $19.95 | $19.99 | $49.99 | $17.00 | $20.00 |
| Broker Assisted Trades Fee | $19.95 | $25.00 | $44.99 | $32.00 | $25.00 |
| Commissions & Fees | | | | | |
Where Capital One Investing comes out on top in a big way is with its automatic investments (also known as the ShareBuilder Plan), giving customers the ability to automatically buy shares of stocks, ETFs, or select mutual funds each month (all automatic investments take place on Tuesdays). It is this simplicity that makes Capital One Investing so attractive for investors who want to "set it and forget it" with their IRAs.
Customer Service
Capital One Investing's phone customer service was consistently an enjoyable experience, and we were impressed. Reps were always enthusiastic, professional, and helpful. We were on hold for more than one minute only once and the reps were clearly well trained, always making sure to conclude all calls on a warm closing note.
Phone aside, email support yielded mostly positive experiences. Email testing yielded three perfect 100% test scores but also one test with a score of less than 50%. We received replies to more than half of all emails in less than one hour, while one took nearly five days. Live chat support had similar results. In the end, Capital One Investing had more highlights than lowlights across the board; however, compared to the rest of the industry, the broker finished in the middle of the pack. See: Best Brokers for Customer Service.
Ease of Use
The shining star in Capital One Investing's arsenal is the website's ease of use. Everything, from navigation to placing trades and performing research, is an effortless experience. The website boasts a very clean design, and it is clear Capital One Investing takes its time before launching anything new to ensure top-notch user experience.
If there is one recommendation we would make for Capital One Investing in 2016, it would be to create a customizable dashboard for customers to replace the current boring My Accounts overview page.
Research
For research, we found Capital One Investing 's coverage of equities, ETFs, and mutual funds to be very strong, thanks to their use of Morningstar as their primary provider. Although the broker purposely supports little more than 1,000 mutual funds for trading (focus on quality over quantity), we were impressed by the depth of research provided.
After pulling up Apple (AAPL) in the research area, we were pleased to see four third-party research reports available for us to read. To dig deeper into research, customers have ability to build custom side-by-side stock comparisons and compare fundamental data.
Capital One Investing's research offering extends beyond vetting potential trades – it also includes client portfolios. The Portfolio Allocation and Analysis tools allow customers to assess their portfolio allocation, returns, and even break down their real equity exposure by fund. Full transparency into the client's portfolio is something few other brokers provide.
Platforms & Tools
Capital One Investing does not offer a formal desktop or web-based trading platform; instead, it relies on its website. Put simply, there isn't anything for advanced traders to be excited about because active traders are not Capital One Investing's target market. See: Best Brokers for Platforms & Tools.
That said, Capital One Investing does have its fair share of innovative tools for regular investors. Our favorite is the PortfolioBuilder tool, which launched in 2014. Using PortfolioBuilder, customers can create their own diversified portfolio with up to eight ETFs, aligning their investment style and long-term goals. Once a new portfolio is compiled, it can be purchased for a single flat rate of $18.95.
To make selling a seamless experience, in 2015 PortfolioBuilder was updated to apply the same flat $18.95 rate for sales, instead of charging $6.95 for each security being sold. Users can even see the percentage of each investment that went towards the total commission.
Tools aside, as far as investments go, Capital One Investing has a mixed offering. Complex options are not supported, nor are after-hours trades or shorting. However, Capital One Investing, through Capital One, is the only company (alongside Bank of America Merrill Edge) to offer credit and debit cards, checking and savings accounts, as well as home mortgages. Through Capital One 360, the company also supports universal login for customers for easy account management.
Closing Thoughts
Capital One Investing shines in ease of use; it performs very well in research and customer service, but suffers in its efforts to appease the tool-hungry active trader.
Capital One Investing should only continue to thrive in doing what it does best, offering a great solution for casual investors and those seeking automatic investments, as well as giving current Capital One 360 customers an easy way to access the markets.
---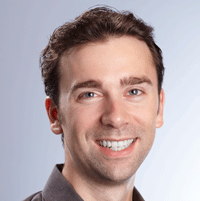 Reviewed by Blain Reinkensmeyer Blain heads research at StockBrokers.com and has been involved in the markets since placing his first stock trade back in 2001. He developed StockBrokers.com's annual review format six years ago which is respected by broker executives as the most thorough in the industry. Currently maintaining funded accounts with more than a dozen different US regulated online brokers, he's executed thousands of trades through his career and enjoys sharing his experiences through his personal blog, StockTrader.com.
---
Ratings Overall
Best in Class
Customer Service
New Investors
Compare Online Brokers
Find out how Capital One Investing stacks up against other brokers.
---
Commissions & Fees
Commission Notes
ShareBuilder offers one set of primary commission rates along with a special rate for discounted automatic investing.

Note that Costco member exclusive pricing ended September 1, 2015. Existing co-branded accounts (opened prior to September 1) can continue to access Costco pricing ($5.95 online trades, $9.95 PortfolioBuilder trades and $2.00 automatic trades).

Stock Trades
Regular trades - All regular stock trades are $6.95 each. For stocks priced under $1.00, add $0.007 per share with a minimum $6.95 commission, maximum of the lesser of either 15 percent of the principal amount or $500.

Automatic investments - Automatic investments are $3.95 per trade. All automatic trades are made on Tuesdays.

Other notes - PortfolioBuilder trades are $18.95 each time you buy or sell or portfolio of 6 to 8 ETFs. Phone orders available for $19.95 per trade. Capital One Investing does not currently support the ability to short stocks.

Option Trades - Options trades cost $6.95 + $.75 per contract.
Trade Commissions Breakdown
Stock Trade Fee (flat)*
$6.95
Stock Trade Fee (per share)*
N/A
Options Per Contract Fee*
$0.75
Options Exercise Fee
$20.00
Options Assignment Fee
$20.00
Mutual Fund Trade Fee
$19.95
Broker Assisted Trades Fee
$19.95
Minimum Deposit
$0.00
Margin Rates
$25,000.00 to 49,999.99
7.75%
$50,000.00 to $99,999.99
7.20%
$100,000.00 to $249,999.99
7.00%
$250,000.00 to $499,999.99
5.75%
$500,000.00 to $999,999.99
5.40%
Above $1,000,000.00
5.20%
Miscellaneous Fees
IRA Annual Fee
$0.00
IRA Closure Fee
$75.00
Returned ACH Fee
$5.00
Returned Wire Fee
$5.00
Stock Certificate Processing Fee
$0.00
Stock Certificate Delivery Fee
N/A
Paper Statement Fee
$5.00
Paper Confirmation Fee
$5.00
Domestic Wire Fee
$30.00
International Wire Fee
$30.00
---
Account Features
Compare Capital One Investing
Select one or more of these brokers to compare against Capital One Investing.
arrow_drop_upBack to top