Please see our TD Ameritrade Review.

Thinkorswim by TD ameritrade is an online broker that offers low cost stock trades to its large client base of investors. Thinkorswim by TD Ameritrade provides its traders with a wide spectrum of tools for the self-directed investor. Forex and bond trading can also be performed with a TD Ameritrade online trading account.
---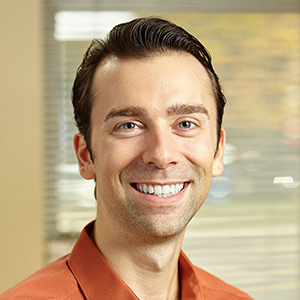 Reviewed by Blain Reinkensmeyer Blain heads research at StockBrokers.com and has been involved in the markets since placing his first stock trade back in 2001. He developed StockBrokers.com's annual review format seven years ago, a format broker executives consider the most thorough in the industry. Blain currently maintains funded accounts with more than a dozen different US-regulated online brokers and has executed thousands of trades throughout his career. He enjoys sharing his experiences through his personal blog, StockTrader.com.
---
Ratings Overall
*thinkorswim did not participate in the 2017 Online Broker Review, as a result the following data may not be up to date.
Best in Class
This broker did not finish Best in Class.
---
Trade Commissions Breakdown
| | |
| --- | --- |
| Stock Trade Fee (flat) | $9.95 |
| Stock Trade Fee (per share) | N/A |
| Options Base Fee | $9.95 |
| Options Per Contract Fee | $1.50 |
| Options Exercise Fee | N/A |
| Options Assignment Fee | N/A |
| Mutual Fund Trade Fee | $15.00 |
| Broker Assisted Trades Fee | $27.00 |
| Minimum Deposit | $3,500.00 |
Margin Rates
| | |
| --- | --- |
| Margin Rate Under $24,999.99 | 0.00% |
| Margin Rate $25,000.00 to $49,999.99 | 0.00% |
| Margin Rate $50,000.00 to $99,999.99 | 0.00% |
| Margin Rate $100,000.00 to $249,999.99 | 0.00% |
| Margin Rate $250,000.00 to $499,999.99 | 0.00% |
| Margin Rate $500,000.00 to $999,999.99 | 0.00% |
| Margin Rate Above $1,000,000.00 | 0.00% |
Miscellaneous Fees
| | |
| --- | --- |
| Bond Trade Fee | N/A |
| Treasury Trade Fee | N/A |
| IRA Annual Fee | N/A |
| IRA Closure Fee | N/A |
| Returned ACH Fee | N/A |
| Returned Wire Fee | N/A |
| Stock Certificate Processing Fee | N/A |
| Stock Certificate Delivery Fee | N/A |
| Paper Statement Fee | N/A |
| Paper Confirmation Fee | N/A |
| Domestic Wire Fee | N/A |
| International Wire Fee | N/A |
---
Account Features
Offering of Investments
| | |
| --- | --- |
| Advisor Services help | No |
| Bonds (Corporate) help | No |
| Bonds (Municipal) help | No |
| Bonds (US Treasury) help | No |
| CDs help | No |
| Clearing Firm help | 0 |
| Commission Free ETFs help | N/A |
| Direct Market Routing - Stocks help | No |
| Direct Market Routing - Options help | No |
| DRIPs help | No |
| # of Easy to Borrow Stocks help | |
| Forex Trading help | Yes |
| | |
| --- | --- |
| Futures Trading help | Yes |
| Member FINRA help | Yes |
| Member SIPC help | Yes |
| Mutual Funds help | Yes |
| Mutual Funds (No Load) help | N/A |
| Mutual Funds (Load) help | N/A |
| Mutual Funds (NTF) help | |
| Mutual Funds (Total) help | |
| Mutual Funds Phone Trades help | No |
| Mutual Funds Web Trades help | No |
| No Fee IRAs help | Yes |
| No Inactivity Fees help | Yes |
| | |
| --- | --- |
| No Minimum Deposit help | No |
| Options Exercising (Web) help | No |
| Options Exercising (Phone) help | No |
| Options Trading help | Yes |
| Complex Options Max Legs help | 0 |
| Options Trading (Mini) help | No |
| Options Trading (Weekly) help | No |
| OTCBB / Pink Sheets help | No |
| Stock Trading help | Yes |
Customer Service
| | |
| --- | --- |
| Phone Support help | Yes |
| Email Support help | Yes |
| Live Chat (Current Clients) help | Yes |
| Live Chat (Prospect Clients) help | Yes |
| 24/7 Support help | Yes |
Platforms & Tools
| | |
| --- | --- |
| Desktop Platform (Windows) help | No |
| Desktop Platform (Mac) help | No |
| Web Platform help | No |
| Active Trading Platform help | 0 |
| Charting - Display Corporate Events help | No |
| Charting - View Historical Trades help | No |
| Charting - Indicators / Studies help | |
| Charting - Drawing Tools help | |
| Charting - Trade Off Chart help | No |
| Charting - Notes help | No |
| | |
| --- | --- |
| Heat Mapping help | No |
| Ladder Trading help | No |
| Level 2 Quotes - Stocks help | No |
| Level 2 Quotes - Options help | No |
| Option Chains - Streaming Real-time help | No |
| Option Chains - Total Columns help | |
| Option Chains - Quick Analysis help | No |
| Options Analysis - P&L Charts help | No |
| Options Analysis - Probability Analysis Basic help | No |
| Option Analysis - Probability Analysis Adv help | No |
| | |
| --- | --- |
| Option Positions - Contract Rolling help | No |
| Stock Alerts Delivery - Email help | No |
| Stock Alerts Delivery - Sound help | No |
| Stock Alerts Delivery - Text SMS help | No |
| Streaming Time & Sales help | No |
| Streaming TV help | No |
| Trade Hot Keys help | No |
| Virtual Trading help | Yes |
| Watch Lists - Streaming Real-time Quotes help | No |
| Watch Lists - Total Fields help | |
Research
| | |
| --- | --- |
| Research - ETFs help | No |
| Research - Mutual Funds help | No |
| Research - Pink Sheets / OTCBB help | No |
| Research - Fixed Income help | No |
| Misc - Global Markets Overview help | No |
| Misc - Portfolio Allocation Breakdown help | No |
| Misc - Portfolio Builder help | No |
| Equity Research - Earnings Analysis help | No |
| Equity Research - Insider Analysis help | No |
| Equity Research - Metric Comparisons help | No |
| | |
| --- | --- |
| Equity Research - SEC Filings help | No |
| Equity Research - Social Sentiment help | No |
| Equity Research - Research Reports help | N/A |
| ETF Research - Performance Analysis help | No |
| ETF Research - Top 10 Holdings help | No |
| ETF Research - Morningstar Style Box help | No |
| ETF Research - 3rd Party Ratings help | No |
| ETF Research - Research Reports help | No |
| Mutual Fund Research - Fees Breakdown help | No |
| Mutual Fund Research - Top 10 Holdings help | No |
| | |
| --- | --- |
| Mutual Fund Research - Performance Analysis help | No |
| Mutual Fund Research - Prospectus help | No |
| Mutual Fund Research - 3rd Party Ratings help | No |
| Mutual Fund Research - Research Reports help | No |
| Screener - Stocks help | No |
| Screener - ETFs help | No |
| Screener - Mutual Funds help | No |
| Screener - Options help | No |
| Screener - Bonds help | No |
Education
| | |
| --- | --- |
| Has Education - Stocks help | No |
| Has Education - ETFs help | No |
| Has Education - Options help | No |
| Has Education - Mutual Funds help | No |
| Has Education - Fixed Income help | No |
| | |
| --- | --- |
| Has Education - Retirement help | No |
| Investor Dictionary help | No |
| Client Webinars help | No |
| Client Webinars (Archived) help | No |
| Live Seminars help | No |
| | |
| --- | --- |
| Videos help | No |
| Retirement Calculator help | No |
| Progress Tracking help | No |
| Interactive Learning - Quizzes help | No |
Mobile Trading
| | |
| --- | --- |
| iPhone App help | Yes |
| iPad App help | Yes |
| Apple Watch App help | No |
| Android App help | Yes |
| Android Tablet App help | No |
| Mobile Site help | Yes |
| Touch ID help | No |
| Account Transfers help | No |
| Quotes (Real-time) help | No |
| Quotes (Streaming Real-time) help | No |
| | |
| --- | --- |
| Watch List (Real-time) help | No |
| Watch List (Streaming Real-time) help | No |
| Watch List Syncing help | No |
| Market Movers (Top Gainers) help | No |
| Custom Screening / Scanning help | No |
| Charting - Stock Comparisons help | No |
| Charting - Technical Studies help | |
| Charting - After Hours help | No |
| Stock Alerts - Basic Fields help | No |
| Stock Alerts - Advanced Fields help | No |
| | |
| --- | --- |
| Stock Alerts Delivery - Push Notifications help | No |
| Customizable Homescreen help | No |
| Streaming TV help | No |
| Trading - Stocks help | No |
| Trading - After-Hours help | No |
| Trading - Conditional Orders help | No |
| Trading - Mutual Funds help | No |
| Trading - Simple Options help | No |
| Trading - Complex Options help | No |
| Trading - Option Rolling help | No |
Banking
| | |
| --- | --- |
| Member FDIC help | No |
| Checking Accounts help | No |
| Savings Accounts help | No |
| Debit Cards help | No |
| Credit Cards help | No |
| | |
| --- | --- |
| Mortgage Loans help | No |
| Mobile Check Deposit help | No |
| Online Bill Pay help | No |
| Mobile Bill Pay help | No |
| ATM Fee Reimbursement help | No |
| | |
| --- | --- |
| No Fee Banking help | No |
| Retail Locations help | N/A |