TradeKing Review
February 16th, 2016: This Review has been updated to reflect the latest research and results from the 2016 Review.
April 5th, 2016: Ally Financial (ALLY) has announced it has acquired TradeKing. TradeKing remain independently operated. Business as usual.
When TradeKing launched in December 2005, its goal was simple: to provide low-cost commissions and quality customer service, and offer investors a place to go to every day to share ideas, discuss the market, and ultimately place trades.
Today after 10 years of being in business, TradeKing's vision has evolved, thanks partly to its merger with Zecco in late 2012 and acquisition of MB Trading in 2015. Instead of its community, costs, and service being in focus, the overall client experience is in focus. Zecco brought premium research alongside quality mobile trading to the table (among other things). MB Trading brought a premium desktop trading platform and futures trading (among other things). These, combined with TradeKing's core offerings, have placed TradeKing in a position to compete for the title of ultimate value broker.
Time will tell whether or not TradeKing will succeed in its mission. This TradeKing review will explore some of the offering's highlights and lowlights.
Commissions & Fees
TradeKing's commissions structure is pretty much in line with its discount competitors. Offering flat-fee trades, regular stock trades are $4.95, with options trades costing $4.95, plus $.65 per contract. Penny stock traders will not find TradeKing's commissions structure ideal, however, as stocks valued at less than $2 per share cost $4.95, plus $.01 per share (up to 5% of trade value).
| | TradeKing | OptionsHouse | Scottrade | Fidelity | TD Ameritrade |
| --- | --- | --- | --- | --- | --- |
| Stock Trade Fee (flat) | $4.95 | $4.95 | $7.00 | $7.95 | $9.99 |
| Options Base Fee | $4.95 | $4.95 | $7.00 | $7.95 | $9.99 |
| Options Per Contract Fee | $0.65 | $0.50 | $0.70 | $0.75 | $0.75 |
| Mutual Fund Trade Fee | $9.95 | $20.00 | $17.00 | $49.95 | $49.99 |
| Broker Assisted Trades Fee | $20.00 | $25.00 | $32.00 | $32.95 | $44.99 |
| Commissions & Fees | | | | | |
When it comes to trading on the TradeKing website, one thing I did not like was the process of placing a trade. Instead of an all-in-one trade ticket, TradeKing has more than a dozen separate trade ticket pages, which makes it inconvenient. Fortunately for clients though, the trade ticket provided in the new TradeKing LIVE platform is far superior and I highly recommend using it rather than the website whenever possible.
Customer Service
Traditionally speaking, TradeKing defines what quality customer service should be for clients. While TradeKing's support slipped during testing for our 2013 Broker Review (the TradeKing Zecco merger was in full force during testing), the broker bounced back with a very strong result in our 2014 Review, finishing with 4.5 stars overall.
In our 2015 Broker Review, we found the broker once again to be very strong. However, it had become clear that the industry as a whole had evolved, improving across the board as training and templates used by service agents have improved dramatically. Thus, based on these higher standards, TradeKing was good, mostly on a par with industry standards, but was no longer the Best in Class. Which leads us to this year's testing.
Of the three methods we tested for our 2016 Review – phone, email, and live chat – phone support was, once again, TradeKing's weakest method. Response times were terrific, averaging less than a minute each, and the reps were mostly well trained and polite. The key flaws came with standards we now expect to see in places across the industry; for example, on only a few occasions a rep asked us if we had further questions before concluding the call. Also, although the reps were generally knowledgeable, they didn't leave us with a lasting impression. More specifically, not once did our private testers leave a "great" overall net promoter score for a call.
Phone support aside, email and live chat were a better showing for TradeKing. Live chat finished fifth overall in the industry, and email support finished sixth. In the end, TradeKing once again ended up with a 4-star rating for customer service; good but not a standout "great." See: Best Brokers for Customer Service.
Ease-of-Use
Ease of Use is a category encompassing quite a large area. From logging in to navigating the website, placing a trade, managing account preferences, and conducting research, it's about the full experience. TradeKing has had its fair share of challenges in the past. From its login process, which still asks us to answer security questions even though we check to have it remember our information, to navigating the site's triple navigation maze, it's a rough journey.
Fortunately, TradeKing is changing all that with its new TradeKing LIVE 100% responsive website, which launched in 2014. Still currently housed in a separate area, TradeKing LIVE couldn't come soon enough. Everything about the client experience has improved. Streaming quotes are everywhere and trades can be placed from any page using the right sidebar trade ticket. A fully customizable dashboard takes advantage of tiles similar to Microsoft products to be pleasing to the eye and 100% mobile friendly. Even monitoring orders, pulling quotes, and assessing portfolio performance have been creatively refreshed.
Platforms & Tools
TradeKing LIVE was initially a little weak in the charting and options areas; however, thanks to updates made in 2015, both have been enhanced. Charts are smooth, easy to modify, and now include 10 drawing tools as well as 84 different technical indicators. Both counts are a monster improvement over the two and three, respectively, we counted the year prior.
With options in TradeKing LIVE, profit & loss (P&L) charts were completely reworked in 2015 and no longer suffer from the Java security errors that once haunted us during testing. Instead, P&L charts are now clean, customizable, and flow extremely well with the rest of the research process. Deep analysis now also includes the flexibility to be able to assess theoretical positions with live positions.
Several areas still need to be improved. First, ironing out the responsive viewing experience – desktop is the cleanest, with the smartphone view still needing some UI tweaks – should be a goal for TradeKing in 2016.  Second, the main website's research functionality has not yet made its debut. Third, adding some more functionality to round out core client activities, then pushing LIVE into the limelight as the default experience for every client should undoubtedly be TradeKing's #1 goal for 2016.
Overall, we are excited about the future of TradeKing LIVE. The experience is very close to being ready to serve as the default customer experience post login. Hopefully, 2016 will be the year TradeKing LIVE is finally pushed into the limelight.
One final note on TradeKing's platforms and tools; thanks to the acquisition of MB Trading, customers will eventually gain access to MB Trading's active trader desktop platform. For the time being, TradeKing customers must create an account at MB Trading if they want access, but we imagine the platform will complete its transition to TradeKing before the end of 2016. For a deeper look at the platform, read our MB Trading Review and scroll down to the Platforms & Tools section.
Research
Compared to other brokers with similar discounted pricing, TradeKing's offering is the best. TradeKing does a very good job of bringing visuals and interactive analysis into the research experience. Whether analyzing earnings or insider transactions, the graphs have overlays that identify key points, which makes the experience far more insightful than staring at straight data. That said, we could go without the random banner advertisements promoting TradeKing's products.
We also appreciate the subtle details, such as including a trends column when reading a company's income statement, balance sheet, or cash flows. TradeKing also includes a peer comparison chart for equities research, another nice touch not found with other discount brokers. Customers can even download historical pricing spreadsheets for any security.
Lastly, TradeKing provides only one third-party research report from Standard & Poor's. With the offering of discounted trades, multiple third-party reports cannot be provided because the cost is simply too high. Given that nearly all of TradeKing's close discount competitors provide no reports at all, this is fine with me. See: Best Brokers for Research.
Other Notes
TradeKing launched TradeKing Advisors in 2014. This service, powered by ibbotson, a Morningstar company, looked organized and well put together during the short term we spent exploring the product. While we do not cover advisory services here on StockBrokers.com, it is worth noting that TradeKing has moved beyond offering a strictly trading platform.
For mobile trading, TradeKing offers customers iOS and Android smartphones apps, but nothing more. The apps are decent and include the core functionality needed to effectively monitor one's portfolio and trade on the go, but they don't stand out otherwise. With TradeKing LIVE being designed for mobile devices as well as desktop computers, we imagine TradeKing is going to eventually either sunset its mobile apps in favor of TradeKing LIVE or decide to support the app and invest more resources in updates. See: Best Brokers for Mobile Trading.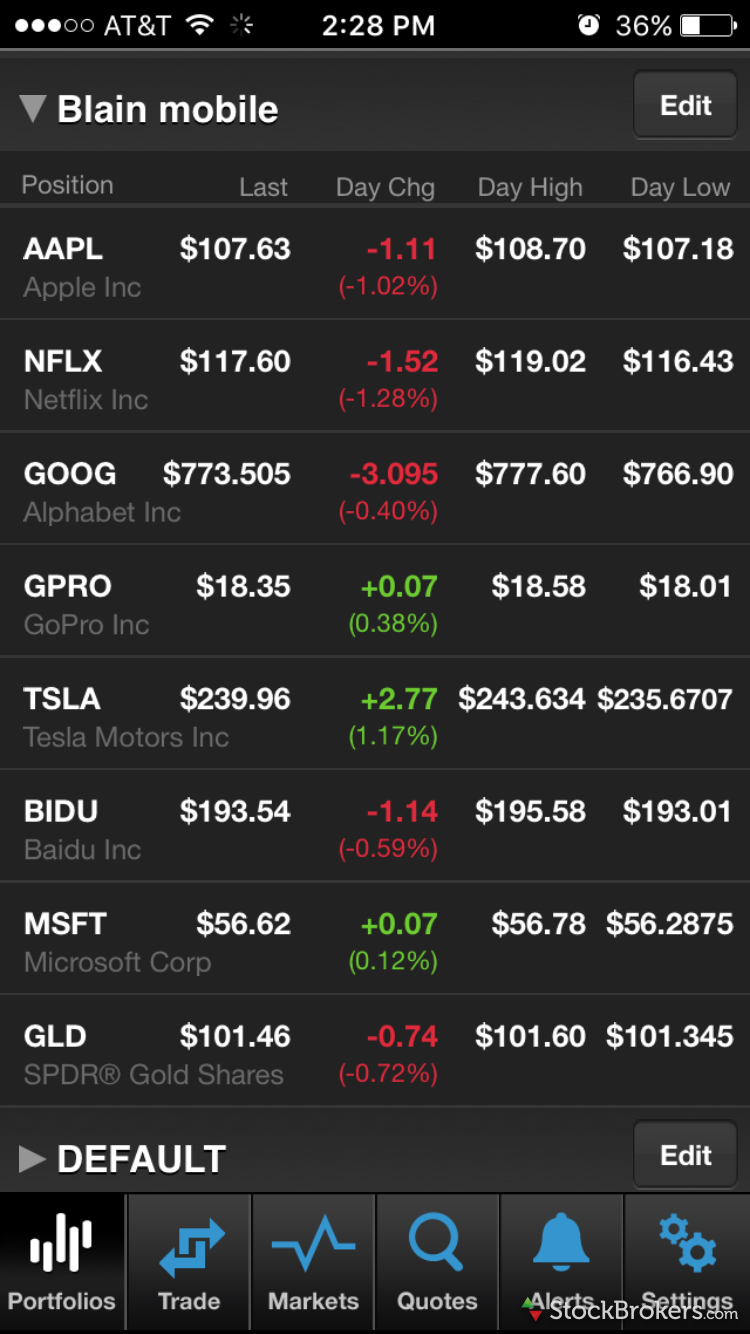 TradeKing's community, the Trader Network, allows clients to share their real trades, make notes for why they made them, and interact with the rest of the community via blogs, forums, and groups. While the area always seemed to be active initially, over the years, it seems customers have found other interests. Trade notes now have very limited appeal. Blog posts are more popular, with multiple posts per week, but the majority come from TradeKing staff, and only one of the first 20 had a comment. Finally, the forum showed little life, with roughly half a dozen responses posted in the past 24 hours.
Having been a TradeKing Community follower since day one, however, the current activity is a far cry from the past. Our best guess is that the rise of social media, i.e., services such as StockTwits, now dominate investor discussions, and for good reason. TradeKing isn't the only broker to experience a decline in its community activity. In 2014, Scottrade shut theirs down altogether. Either way, TradeKing needs to either address its weaknesses and try to put some creative development into revitalizing its community or consider moving on, as others have. Integrating third-party social network feeds from StockTwits into TradeKing LIVE would be the most logical replacement.
Final Thoughts
While TradeKing does have drawbacks, the broker provides a positive client experience at a discounted price. The broker still needs a lot of work if it wants to compete with the big, full-service brokers; however, compared to other discount broker competitors, such as OptionsHouse and SogoTrade, TradeKing stands out for its all-around offering and has a bright future with its new TradeKing LIVE interface.
---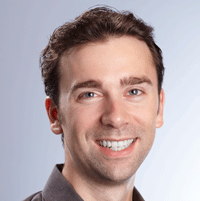 Reviewed by Blain Reinkensmeyer Blain heads research at StockBrokers.com and has been involved in the markets since placing his first stock trade back in 2001. He developed StockBrokers.com's annual review format six years ago which is respected by broker executives as the most thorough in the industry. Currently maintaining funded accounts with more than a dozen different US regulated online brokers, he's executed thousands of trades through his career and enjoys sharing his experiences through his personal blog, StockTrader.com.
---
Ratings Overall
Best in Class
Commissions & Fees
Offering of Investments
This broker did not finish Best in Class.
Commissions & Fees
New Investors
Compare Online Brokers
Find out how TradeKing stacks up against other brokers.
---
Commissions & Fees
Commission Notes
TradeKing is an online broker with a straightforward commissions schedule. Note, TradeKing does charge a $50.00 per year inactivity fee to any account that has less than a $2,500 balance or does not place at least one trade for the year.

Stock Trades - All stock trades (including broker assisted trades) are a flat $4.95 per trade. This is regardless of order type and size. For any stock under $2.00 per share, an additional $.01 per share is charged (max commission 5% of trade value). For OTCBB and Pink Sheet stocks, a minimum of $100 worth of stock must be purchased at time of order.

Options Trades - Options trades are $4.95 + $.65 per contract. For multi-leg spreads, only one base commission is charged. Lastly, there is no commission charged for buying back short options valued at 5 cents or less.

Mutual Funds - Mutual funds cost $9.95 for non loaded funds and are $0 for loaded funds. Note other charges apply for loaded funds.

Fixed Income - Bonds are $1.00 per bond (minimum $10, maximum $250). All Treasury trades, including auction and secondary trades, are $0.
Trade Commissions Breakdown
Stock Trade Fee (flat)*
$4.95
Stock Trade Fee (per share)*
N/A
Options Per Contract Fee*
$0.65
Options Exercise Fee
$9.95
Options Assignment Fee
$4.95
Mutual Fund Trade Fee
$9.95
Broker Assisted Trades Fee
$20.00
Minimum Deposit
$0.00
Margin Rates
$25,000.00 to 49,999.99
8.00%
$50,000.00 to $99,999.99
7.00%
$100,000.00 to $249,999.99
5.75%
$250,000.00 to $499,999.99
4.75%
$500,000.00 to $999,999.99
4.25%
Above $1,000,000.00
4.25%
Miscellaneous Fees
Treasury Trade Fee
Varies
IRA Annual Fee
$0.00
IRA Closure Fee
$50.00
Returned ACH Fee
$30.00
Returned Wire Fee
$30.00
Stock Certificate Processing Fee
$300.00
Stock Certificate Delivery Fee
$300.00
Paper Statement Fee
$2.00
Paper Confirmation Fee
$1.00
Domestic Wire Fee
$30.00
International Wire Fee
N/A
---
Account Features
Compare TradeKing
Select one or more of these brokers to compare against TradeKing.