ChoiceTrade Review
Our ChoiceTrade review includes a variety of information for researching and finding a brokerage to suit your needs. We have detailed commissions & fees data, an extensive features checklist, and other important broker information available. Our team encourages all investors to compare ChoiceTrade with their competitors to find out how they stack up.
Please Note: Our annual review requires the online brokers to actively participate due to the extensive amount of testing, data, and research that takes place over the course of six months. Since ChoiceTrade elected not to be included in our 2015 Online Broker Review, ChoiceTrade does not have star ratings or rankings.
---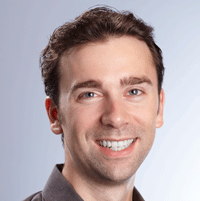 Reviewed by Blain Reinkensmeyer Blain heads research at StockBrokers.com and has been involved in the markets since placing his first stock trade back in 2001. He developed StockBrokers.com's annual review format six years ago which is respected by broker executives as the most thorough in the industry. Currently maintaining funded accounts with more than a dozen different US regulated online brokers, he's executed thousands of trades through his career and enjoys sharing his experiences through his personal blog, StockTrader.com.
---
Ratings Overall
*ChoiceTrade did not participate in the 2016 Online Broker Review, as a result the following data may not be up to date.
Best in Class
This broker did not finish Best in Class.
Compare Online Brokers
Find out how ChoiceTrade stacks up against other brokers.
---
Commissions & Fees
*ChoiceTrade did not participate in the 2016 Online Broker Review, as a result the following data may not be up to date.
Commission Notes
ChoiceTrade offers clients a variety of market data options which change in price depending on which platform or addon is being used. The web based platform (default) is free, with the QuoteStream addon (streaming real-time quotes) available starting at  $9.95 per month. The other two platforms include ChoiceTrade Direct Pro and ChoiceTrader Select with eSignal. Data packages for these two platforms start at $49.95 and $126 per month, respectively. Further additional data feeds can be purchased such as Level 2 quotes and Pink Sheet advanced quotes for additional fees.

Stock Trades - All stock trades are $5 per trade with unlimited shares and no minimums. Any trade made during extended hours add $.005 per share. There is no additional charge for trading penny stocks (stocks under $1 per share) unless order size is more than 500,000 shares then add 1% of order dollar value.

Options Trades - Options trades are $5 per trade + $.15 per contract with no minimums. There is a $5 fee to exercise or assign an option position.

Mutual Funds - All mutual funds cost $25.00 per trade. Additional fees may apply depending on the fund.

Retirement Accounts - ChoiceTrade charges an annual fee of $30 for IRA accounts.
Trade Commissions Breakdown
Stock Trade Fee (flat)*
$5.00
Stock Trade Fee (per share)*
N/A
Options Per Contract Fee*
$0.50
Options Exercise Fee
$15.00
Options Assignment Fee
$15.00
Mutual Fund Trade Fee
$25.00
Broker Assisted Trades Fee
$25.00
Minimum Deposit
$0.00
Margin Rates
$25,000.00 to 49,999.99
7.45%
$50,000.00 to $99,999.99
7.45%
$100,000.00 to $249,999.99
7.45%
$250,000.00 to $499,999.99
7.45%
$500,000.00 to $999,999.99
7.45%
Above $1,000,000.00
7.45%
Miscellaneous Fees
IRA Annual Fee
$50.00
IRA Closure Fee
$50.00
Returned ACH Fee
$40.00
Returned Wire Fee
$40.00
Stock Certificate Processing Fee
N/A
Stock Certificate Delivery Fee
N/A
Paper Statement Fee
$5.00
Paper Confirmation Fee
$1.00
Domestic Wire Fee
$35.00
International Wire Fee
$60.00
---
Account Features
*ChoiceTrade did not participate in the 2016 Online Broker Review, as a result the following data may not be up to date.
Offering of Investments
Customer Service
Platforms & Tools
Research
Education
Mobile Trading
Banking
Active Trading
Compare ChoiceTrade
Select one or more of these brokers to compare against ChoiceTrade.