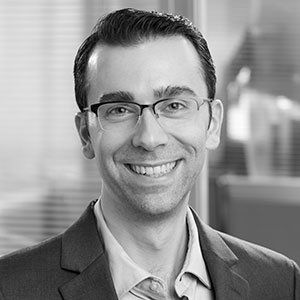 As Head of Research at StockBrokers.com, Blain Reinkensmeyer has 20 years of trading experience with over 2,500 trades placed during that time. As a passionate market participant, Blain has personally traded everything from stocks and options to forex and cryptocurrency.
Referenced as a leading expert on the US online brokerage industry, Blain created the original scoring rubric for StockBrokers.com back in 2011 and has headed every annual review since the site's inception.
Blain has been quoted in the Wall Street Journal, The New York Times, the Chicago Tribune, and Fast Company, among others. At the young age of 22, Blain was honored as part of Crain's Detroit Business', Top 20 in their 20s, 2009 class.
As a writer, Blain is the author of The Interactive Guide to Technical Analysis. He has also authored numerous stock trading educational articles on his personal blog, StockTrader.com, which have been read over 20 million times over the past decade.
Blain is married and lives in Troy, Michigan, with his wife and kids. He is a technology enthusiast who loves reading, barbecuing during summer, and spending time with his family.
Connect with Blain: Linkedin, Twitter, Email
Media Samples:
Recent Articles: