StockBrokers.com is committed to the highest ethical standards and reviews services independently. Advertiser Disclosure
Cobra Trading Review
Review Summary
Cobra Trading was founded in 2003 by Chadd Hessing as a direct-access, low-cost online brokerage for professional stock traders. While Cobra Trading offers multiple trading platforms and personalized service, trading costs are more expensive than leader Interactive Brokers.
Top Takeaways for 2020
After spending five months testing 15 of the best online brokers for our 10th Annual Review, here are our top findings on Cobra Trading:
As a brokerage focused on professional traders, Cobra Trading's pricing is on par with its closest competitors. That said, it doesn't have the size and sophistication to offer lower costs than pricing leader Interactive Brokers.
The main advantage of choosing Cobra Trading over its competitors is customer service, which we found to be reliable and personal, thanks to Cobra's small team. Access to better shorts is another potential benefit; however, every player in this space mentions this, and we were unable to derive a comprehensive testing methodology.
Cobra Trading is primarily a DAS Trader Pro brokerage. Bottom line: DAS Trader Pro is just "ok". It doesn't quite stack up the best day trading platforms. One other note: Cobra is not designed for beginners or everyday commission-free trading.
Special Offer:
Overall Summary
| Feature | Cobra Trading |
| --- | --- |
| Overall | |
| Commissions & Fees | |
| Offering of Investments | |
| Platforms & Tools | |
| Research | |
| Education | |
| Mobile Trading | |
| Customer Service | |
| Ease of Use | |
Commissions & Fees
Cobra Trading's pricing is easy to understand, and in line with its competitors. The company charges commissions on a per-share basis, starting at $.004/share, which is cheaper than starting prices for LightSpeed ($.0045/share) and SpeedTrader ($.0044/share). That said, low-volume traders beware, the less you trade, the more expensive Cobra Trading quickly becomes.
Like all professional trading brokerages, traders are fully responsible for their market center routing fees or rebates. Adding liquidity yields a rebate, while taking liquidity (e.g., market orders) incurs an additional fee from the market center. For margin trading, Cobra Trading's 5.25% flat margin rates are competitive compared to competitors such as SpeedTrader but do not come close to matching the rates of Interactive Brokers.
Cobra Trading pricing summary:
| Feature | Cobra Trading |
| --- | --- |
| Minimum Deposit | $30,000.00 |
| Stock Trade Fee (per trade) | N/A |
| ETF Trade Fee | N/A |
| Options Base Fee | N/A |
| Options Per Contract Fee | $0.50 |
| Mutual Fund Trade Fee | $25.00 |
| Broker Assisted Trades Fee | $0.00 |
| Commission-Free ETFs | 0 |
Platforms & Tools
Cobra Trading is platform agnostic, providing traders the freedom to choose whichever platform they desire. Costs vary by platform. In addition to DAS Trader Pro, customers can also use Cobra TraderPro (a white-labeled platform developed by Sterling), Sterling Trader Pro, and RealTick EMS / RealTick Express.
We focused our testing on DAS Trader Pro, which, while it "gets the job done," the platform left us unimpressed overall. DAS Trader Pro provides traders only the core features required to trade stocks quickly and efficiently. The bottom line, the best day trading platforms are proprietary and built in-house.
Gallery
Research
Cobra Trading's research offering depends on the platform chosen for trading, and like all professionally focused trading platforms, traditional stock research is essentially nonexistent. Alongside no traditional fundamental research, advanced portfolio analysis and backtesting capabilities are nowhere to be found.
Gallery
Customer Service
To score Customer Service, StockBrokers.com partners with customer experience research group Confero to conduct phone tests from locations throughout the United States. For our 2020 Broker Review, 280 customer service tests were conducted over ten weeks.
Results
Average Connection Time: <1 minute
Average Net Promoter Score: 7.9 / 10
Average Professionalism Score: 6.6 / 10
Overall Score: 7.78 / 10
Ranking: 11 th (14 brokers)
Mobile Trading
Like Cobra Trading's closest competitors, Lightspeed, SpeedTrader, and CenterPoint Securities, mobile apps and trading on the go are an afterthought. A mobile app is offered by DAS Trader Pro, which is very basic but does provide trading capabilities. Compared to Interactive Brokers, the mobile experience is terrible.
Gallery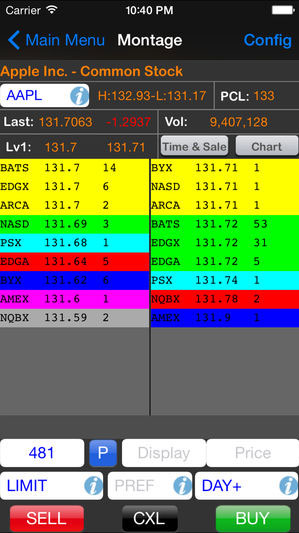 Offering of Investments
Cobra Trading offers everything professional traders require to go about their business, including futures and forex trading through its subsidiary, Venom by Cobra Trading. Alongside full direct-market routing, full short locate capabilities are provided with multiple venues for liquidity.
By design, Cobra Trading focuses primarily on professional stock and options trading, which means there is little to attract casual investors. Cobra Trading's futures and forex trading offering uses a white-labeled version of the Interactive Brokers Trader Workstation (TWS) platform, providing little value beyond personalized customer support.
Final Thoughts
Cobra Trading is built for professionals. Advantages of Cobra Trading include a clean commission structure, multiple trading platforms to select from, (potentially) better access to shorts, and personalized service that can only be found at a small firm.
Beyond these considerations, Interactive Brokers offers better pricing, lower margin rates, a far superior trading platform, and a significantly better mobile app.
About Cobra Trading
With 17 years of business operation under its belt, Cobra Trading is an online brokerage that focuses solely on professional traders. Cobra Trading offers multiple direct-access trading platforms, is competitive in pricing, and, most importantly, provides personalized service.
2020 Review Methodology
For the StockBrokers.com tenth annual best online brokers review published in January 2020, a total of 3,540 data points were collected over six months and used to score brokers. This makes StockBrokers.com home to the largest independent database on the web covering the online broker industry.

Participation is required to be included. Each broker completed an in-depth data profile and provided executive time (live in person or over the web) for an annual update meeting. Our rigorous data validation process yields an error rate of less than .001% each year, providing site visitors quality data they can trust. Learn more about how we test.
---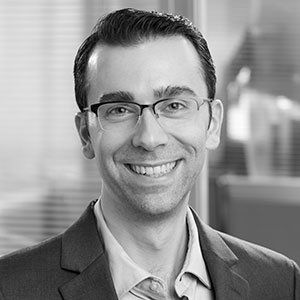 About the author: Blain Reinkensmeyer As Head of Research at StockBrokers.com, Blain Reinkensmeyer has 18 years of trading experience with over 1,000 trades placed during that time. Referenced as a leading expert on the US online brokerage industry, Blain has been quoted in the Wall Street Journal, The New York Times, Forbes, and the Chicago Tribune, among others.