StockBrokers.com is committed to the highest ethical standards and reviews services independently. Advertiser Disclosure
Questrade Review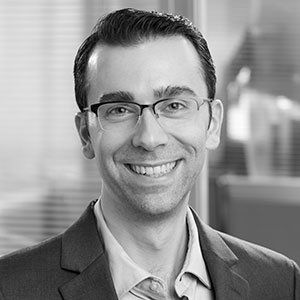 For residents of Canada, Questrade is the best online broker for trading not only the Canadian stock market but also the US stock market. With two great trading platforms and no annual account fees, Questrade is Canada's leading discount brokerage.
Top Takeaways for 2021
Here are out top findings on Questrade:
Questrade provides transparent pricing with commission-free ETF trades and discounts available for active traders, with no annual fees.
Questrade has a full lineup of tools with the desktop-based and web-based platforms IQ Edge and IQ Web.
Only Canadian residents are supported.
Overall Summary
| Feature | Questrade |
| --- | --- |
| Overall | |
| Commissions & Fees | |
| Platforms & Tools | |
| Research | |
| Mobile Trading | |
| Offering of Investments | |
| Education | |
| Ease of Use | |
Commissions and Fees
Questrade offers two pricing plans for trading stocks, options, and ETFs: Democratic pricing (default) and Questrade Advantage (active trader program). Under Democratic pricing, regular stock trades are $.01 per share, with a minimum charge of $4.95 and a maximum charge of $9.95. Options trades are $9.95 + $1 per contract and ETFs are commission-free.
Questrade Advantage: Under the Questrade Advantage active trader program, clients must subscribe to at least one advanced market data offering, then select between the Variable or Fixed-rate pricing plan. For trading stocks, the cost is $.1 per share, with a $.01 min and $6.95 max (Variable plan) or a flat $4.95 per trade (Fixed plan). For trading options, the cost is $6.95 + $0.75 per contract (Variable plan) or $4.95 + $0.75 per contract (Fixed plan). Like Democratic pricing, all ETF trades are commission-free.
Questrade Democratic: For the majority of investors, the standard Questrade Democratic pricing is the best deal. Pricing is fair, transparent, and capped for regular stock trades. While there are discounts on the monthly market data packages when spending more in commissions, the Questrade Advantage active trading program doesn't start making sense until clients spend $100 or more consistently in monthly commissions. This also depends largely on what your average order size is and your trading style.
Gallery
Questrade pricing summary:
| Feature | Questrade |
| --- | --- |
| Minimum Deposit | $0.00 |
| Stock Trades | $4.95 |
| ETF Trade Fee | $4.95 |
| Options (Base Fee) | $9.95 |
| Options (Per Contract) | $1.00 |
| Futures (Per Contract) | N/A |
| Mutual Fund Trade Fee | $9.95 |
| Broker Assisted Trades Fee | N/A |
Platforms and Tools
Alongside its mobile app, Questrade offers two primary trading platforms: IQ Web (browser based) and IQ Edge (desktop based). While both platforms are similar in overall functionality, IQ Edge provides a deeper offering of trading tools and customization, and is certainly the preferred platform for active traders.
IQ Web overview: Taking a closer look at the IQ Web platform, I was impressed with the platform's ease of use and clean, well-rounded experience. Streaming watch lists, stock charts, and options chains can all be easily customized; this includes the platform's sidebar, which can be expanded or collapsed and includes eight optional widgets. IQ Web does a very good job providing the core necessities of trading, including quotes, charts, trading, watch lists, news, and account management.
IQ Web charts: IQ Web ran bug free in my Chrome browser, and my favorite tool quickly became the advanced charting, which includes 31 optional indicators and five different drawing tools. I managed to find only some minor drawbacks. For example, HLC bars are not supported for charting (OHLC is the only option) and you are not able to save your chart settings to a profile; instead, all changes are saved automatically and resetting the markups unfortunately means starting over.
IQ Edge overview: For Questrade's desktop platform, IQ Edge, the installation on my Windows 10 computer was a breeze. Once logged in, it was immediately noticeable that the platform is more feature rich than IQ Web, and is built for investors with more trading experience. Charting has far more customization options throughout, including the addition of quick trade buttons, alerts, a profit & loss calculator, screening, and a market movers' list, which can be viewed for both the US and Canadian markets.
IQ Edge active trading features: Like IQ Web, IQ Edge ran smoothly without hiccups. I was also happy to find that traders are offered the option of skipping the order confirmation window (important for day traders), full hotkeys are supported, and default order values can be set for stocks and options together with order parameters, including order type, duration, and route. Lastly, for users who are not fans of the default Black theme, Light and Blue themes are also available.
Gallery
Research
To properly research the markets using fundamental and technical analysis, Questrade's Market Research center on its website is where logged-in customers go. The Research Center is home to Questrade's two primary research tools: Market Intelligence and Intraday Trader.
Market Intelligence tool: Market Intelligence is powered by third-party research provider Morningstar and provides thorough fundamental analysis for equities and ETFs traded in Canada alongside the United States. Reports for individual securities are of the highest quality and to scan for ideas, the screener tool gets the job done well. For mutual funds research, customers have access to the Mutual Fund Centre (also powered by Morningstar) which focuses on Canadian funds only. In the US, Morningstar is the leading research data provider for online brokers.
Intraday Trader tool: Intraday Trader is a trade ideas generator that uses automated technical analysis algorithms to present actionable opportunities.
Between the two tools, Market Intelligence left me more impressed thanks to the extensive depth of analysis that can be conducted.
Gallery
Offering of Investments
As mentioned above, Questrade is available only to Canadian citizens, and is not available to US residents.
Investment options: Together with access to Canadian stock markets, Questrade clients can also trade all US-based securities on the NASDAQ, NYSE, and other bourses. Stocks, options, mutual funds, ETFs, bonds, and precious metals are supported in every account. Beyond trading these asset classes, Questrade clients can also trade forex (FX) and contracts for difference (CFDs) with a separate account.
Account types: Questrade supports a variety of account types, from traditional margin to retirement, and even managed, accounts. Here's a full list: Individual, Joint, or Organization Margin Accounts; Tax-Free Savings Accounts (TFSA); Registered Retirement Savings Plans (RRSP); Registered Education Savings Plans (RESP); Locked-in Retirement Accounts (LIRA); Registered Retirement Income Funds (RIF); Life Income Funds (LIF); and fully Managed Accounts.
Final Thoughts
For Canadian residents, Questrade provides a well-rounded trading experience with two trading platforms to appease casual and active traders alike. Questrade clients have access to transparent, competitive pricing as well as the ability to trade equities, options, and ETFs of companies based locally and in the United States.
With few drawbacks found during our testing, Questrade is, without question, a winner.
Related Guides
---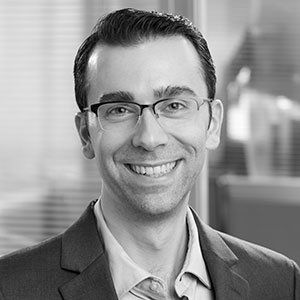 About the author: Blain Reinkensmeyer As Head of Research at StockBrokers.com, Blain Reinkensmeyer has 20 years of trading experience with over 1,000 trades placed during that time. Referenced as a leading expert on the US online brokerage industry, Blain has been quoted in the Wall Street Journal, The New York Times, the Chicago Tribune, and Fast Company, among others.