StockBrokers.com is committed to the highest ethical standards and reviews services independently. Advertiser Disclosure
Lightspeed Review
Lightspeed is a direct-access online brokerage that focuses on serving active and professional traders through its in-house and third-party trading platforms. Casual traders beware, not trading enough means paying high monthly platform fees.
Minimum Deposit: $10,000.00
Stock Trade Fee: $4.50
Options (Per Contract): $0.60
Top Takeaways
Here are our top findings on Lightspeed:
At Lightspeed, it is not uncommon for customers to trade over 1,000 times a year. As a result, Lightspeed is one of the few online brokers whose goal is to avoid beginners.
Lightspeed's pricing is mostly on par with its competitors. That said, it doesn't have the size and sophistication to offer lower costs than pricing leader Interactive Brokers.
Unlike some competitors, Lightspeed offers its own proprietary trading platform, Lightspeed Trader, which we found to be complementary to Das Trader Pro. That said, it doesn't come close to matching the best day trading platforms.
Overall Summary
Please Note: Lightspeed was not included in the 2021 annual review. As a result, this broker's ratings may be outdated. Read our best online brokers guide for a breakdown of the top rated brokers for 2021.
| Feature | Lightspeed |
| --- | --- |
| Overall | |
| Commissions & Fees | |
| Platforms & Tools | |
| Research | |
| Mobile Trading | |
| Offering of Investments | |
| Education | |
| Ease of Use | |
Commissions and Fees
Through the main platform, Lightspeed Trader, two-tiered commission structures are offered: per share and per trade. The more volume you trade or the more frequently you trade, respectively, each month, the lower your rate will be.
Base pricing: With per share trading, equity trades start at $.0045 per share plus/minus routing fees ($1 minimum). Traders who place larger orders can opt to pay per trade, starting at $4.50, plus/minus routing fees. Options trades start at $.60 per contract and scale down in cost according to monthly volume.
Platform fees and misc charges: The Lightspeed Trader platform charges a $130 software fee each month. Commission spend applies towards this fee, so if a trader spends at least $130 in commissions the $130 fee is not applicable ($130 - $130 = $0). As another example, if the trader spends only $40 in commissions, they would be charged $90 ($130 - $40) for that month. Also, unless traders opt to use the LSPT Route, they are fully responsible for market center routing fees. Rebates are provided for adding liquidity, while charges are assessed for taking liquidity.
Lightspeed pricing summary:
| Feature | Lightspeed |
| --- | --- |
| Minimum Deposit | $10,000.00 |
| Stock Trades | $4.50 |
| ETF Trade Fee | $4.50 |
| Options (Base Fee) | $0.00 |
| Options (Per Contract) | $0.60 |
| Futures (Per Contract) | $1.29 |
| Mutual Fund Trade Fee | N/A |
| Broker Assisted Trade Fee | $25.00 |
Platforms and Tools
For our review, we focused solely on Lightspeed's flagship platform, Lightspeed Trader, a desktop-based platform designed for speed, stability, and execution. While not the prettiest platform (it certainly would place last in any beauty pageant), the platform serves its purpose. For example, Lightspeed Trader includes endless hotkey options for trading on the fly. That said, beyond placing lightning-fast trades, Lightspeed Trader has little to offer. I found the charting to be just okay, and the analytical tools were certainly lacking, less the access to TipRanks research.
Other platform options: Lightspeed offers customers multiple platforms to trade on. Under Lightspeed's parent company, three platforms are corporate-owned: Lightspeed Trader, Lightspeed Web Trader, and Sterling Trader. Third-party trading platforms focused on equities trading on offer to customers include RealTick Pro and Express. For options trading, there is Livevol X (owned by the CBOE, Lightspeed is the only broker with an enterprise license to offer the platform to customers), Derivix, Obsidian, OptionsCity, Valdi Options Solutions, and Wex. Lastly, for futures trading, customers can select from several options: RealTick, CQG, CunninghamTrading Systems (CTS), NinjaTrader, Patsystems, Quick Screen Trading (QST), RAN, and Trading Technologies (TT).
Web trading: For less active investors insistent on using Lightspeed, who looking for something more basic (and less expensive), Lightspeed Web Trader (browser-based) is the best option. Web Trader offers the same look and feel as Lightspeed Trader; however, the platform lacks advanced functionality such as hotkeys, level 2 quotes, basket order entry, and direct market access, and there is no access to TipRanks research.
Gallery
Research
Lightspeed makes little effort to offer fundamental and technical research tools since traditional research is mostly irrelevant to professional traders. If there is one benefit, Lightspeed Trader platform customers do have access to TipRanks at no additional cost. Bottom line though, beyond TipRanks, a stock scanner, and basic quotes, market research is not offered.
Gallery
Customer Service
To score Customer Service, StockBrokers.com partners with customer experience research group Confero to conduct phone tests from locations throughout the United States. For our 2020 Broker Review, 280 customer service tests were conducted over ten weeks.
Results
Average Connection Time: <1 minute
Average Net Promoter Score: 7.6 / 10
Average Professionalism Score: 6.0 / 10
Overall Score: 7.39 / 10
Ranking: 12 th (14 brokers)
Mobile Trading
The Lightspeed mobile app connects to Lightspeed Web Trader accounts, not the flagship Lightspeed Trader platform. Even with access, functionality is scarce as the app focuses solely on the essential functionality required to trade.
Gallery
Offering of Investments
Lightspeed offers active traders fully featured stock and options trading. This means direct market routing to numerous venues, an extensive list of order types, and complex options. That said, everyday investors will not find support for fixed-income (bonds), mutual funds, or any commission-free ETFs. Self-directed trading aside, Lightspeed's institutional arm offers algorithmic (algo) trading through its Lightspeed Trader API and black box developer kits, both of which are often used only by hedge funds.
Does Lightspeed offer crypto?
No, Lightspeed does not offer cryptocurrency as a tradeable asset. You will have to signup with a crypto exchange to trade popular tokens such as Bitcoin, Ethereum, or Dogecoin.
Final Thoughts
Lightspeed is not an online broker built with new or casual investors in mind. Instead, it caters to active, professional, and institutional traders alike, all looking for fast executions, reliable market routes, and dependable platforms built to serve one purpose: trading.
About Lightspeed
Feeling confused is a common experience for first-time visitors to the Lightspeed website, unless they can speak the lingo of Lightspeed's target market, the active trader.
Lightspeed is one of the few online brokers whose goal is to avoid newer investors and those with little experience. The definition of "active trader" has a different meaning at Lightspeed compared to traditional online brokers. At Lightspeed, it is not uncommon for customers to place over 1,000 trades each year.
2021 Review Methodology
For the StockBrokers.com 11th annual best trading platforms review published in January 2021, a total of 2,816 data points were collected over three months and used to score brokers. This makes StockBrokers.com home to the largest independent database on the web covering the online broker industry.

Participation is required to be included. Each broker completed an in-depth data profile and offered executive time (live in person or over the web) for an annual update meeting. Our rigorous data validation process yields an error rate of less than .001% each year, providing site visitors quality data they can trust. Learn more about how we test.
About the Author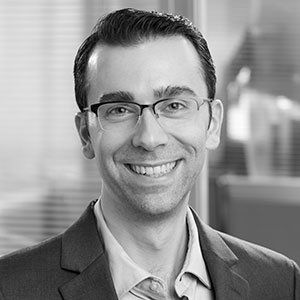 Blain Reinkensmeyer As Head of Research at StockBrokers.com, Blain Reinkensmeyer has 20 years of trading experience with over 1,000 trades placed during that time. Referenced as a leading expert on the US online brokerage industry, Blain has been quoted in the Wall Street Journal, The New York Times, the Chicago Tribune, and Fast Company, among others.
---