SogoTrade, founded in 1986, is an online discount broker whose goal is to provide rock-bottom commissions for its customers, while still providing competitive industry tools.
This review investigates whether SogoTrade is the ultimate value broker or whether its heavily discounted trades leave too little investment to satisfy its customers.
Commissions & Fees
At the $4.88 base charge, SogoTrade is right in line with household brands Fidelity and Charles Schwab.
SogoTrade charges $4.88 for all equity trades. For clients who make over 149 trades per quarter, the rate is reduced to $2.88 a trade. Alternatively, SogoTrade allows its customers to prepay for trades at a discounted $3.88 per trade rate (minimum 20 trades purchase; trades expire after one year).
At the $4.88 base charge, SogoTrade is right in line with household brands Fidelity and Charles Schwab, which both charge $4.95 per trade. Options trades are more clean-cut – a flat $4.88 + $.50 per contract. No gimmicks. SogoTrades' options commission structure is most similar to Firstrade, which charges $2.95 + $.50 per contract.
For mutual fund trades, SogoTrade charges $25, which is more than its discount competitors. The real drawback though is that SogoTrade does not accept web orders. All mutual fund trades must be executed via phone, which is certainly inconvenient for customers.
| View All Fees | SogoTrade | Firstrade | Ally Invest | Just2Trade | Interactive Brokers |
| --- | --- | --- | --- | --- | --- |
| Stock Trade Fee (flat) | $4.88 | $0.00 | $4.95 | $2.50 | N/A |
| Options Base Fee | $4.88 | $0.00 | $4.95 | $2.50 | $0.00 |
| Options Per Contract Fee | $0.50 | $0.00 | $0.65 | $0.50 | $0.70 |
| Broker Assisted Trades Fee | $25.00 | $19.95 | $20.00 | $22.50 | $30.00 |
| Commission-Free ETFs | 0 | all | 116 | 0 | 45 |
| Commissions & Fees | | | | | |
Platforms & Tools
When it comes to trading platforms and tools, SogoTrade has its high points and low points. When I first started using the broker, I was quickly confused by all the different platforms available to me. There are actually five platforms, which I will break down individually:
SogoOnline – Essentially a basic order entry page on the website. A place to make basic stock and options trades as well as review order status.
SogoTrader – This is SogoTrade's basic web-based stock-trading platform. Streaming real-time quotes, basic charting, watch lists, and order entry can all be found here.
SogoOptions – For options traders, SogoOption is the primary "go to" web-based platform. Functionality is widespread and the platform is well put together.
SogoElite – SogoTrade's desktop platform. Built for advanced and active traders. The platform is a licensed version of ActiveTick, with numerous bells and whistles for stock trading.
SogoPlay – The newest platform to be added, SogoPlay is a licensed version of OptionsPlay, which uses technical and fundamental analysis to populate and score different trade ideas for options.
Having numerous different platforms is confusing in itself, but naming them all similar names only makes the situation worse. Once you get past the names and confusion of which platform is which, the good news is that you can pretty quickly identify which platform is right for you.
Having numerous different platforms is confusing in itself, but naming them all similar names only makes the situation worse. Once you get past the names and confusion of which platform is which, the good news is that you can pretty quickly identify which platform is right for you. SogoOnline and SogoTrader are good for basic to intermediate investors, while SogoOptions and SogoElite will make advanced options and equity traders feel right at home. Finally, the SogoPlay platform is really more a research tool than a trading platform. That said, SogoPlay's user-friendly interface and clean ratings are easy to like for any style of trader.

SogoTrade SogoTrader.
All the platforms are made available to all clients at no additional cost, which is a nice plus for customers. The one exception is SogoElite, which requires a $100,000 minimum portfolio balance for access.

SogoTrade SogoElite desktop platform.
Each platform has its advantages and disadvantages. For example, I appreciate SogoTrader's simplicity and ease of use; however, the charting is way too basic, even for new investors. SogoOptions does a good job in providing casual and advanced options traders the tools they need to succeed: streaming options chains with all the greeks viewable, basic and advanced probability analysis, and clean profit & loss charts. The downside to SogoOptions is its outdated interface. The list goes on for each platform.

SogoTrade option chain.
When we factor in all 59 variables we use to score for Platforms & Tools, we find SogoTrade does not offer a good account of itself. SogoTrade scored 59%, which places the broker well in the bottom half of the industry.
Customer Service
To score Customer Service, StockBrokers.com partners with customer experience research group Confero to conduct phone tests from locations throughout the United States. For our 2018 Broker Review, 260 customer service tests were conducted over ten weeks. The data collected is institutional grade and sets the current industry benchmarks.
Results:
Average Connection Time: <1 minute
Average Net Promoter Score: 7.7 / 10
Average Professionalism Score: 6.8 / 10
Overall Score: 7.69 / 10
Ranking: 7th (13 brokers)
Research
SogoTrade offers its customers little to no fundamental research. While customers can perform bare-bones basic research on stocks (balance sheets, income statements, SEC filings) and ETFs (fund descriptions, expense ratios, top 10 holdings), research for mutual funds, pink sheet equities, and fixed income are non-existent. Compared to other discount brokers, SogoTrade falls far behind.

SogoTrade research Apple stock quote.
If there's one plus in SogoTrade's research offering, it's the SogoForecaster tool, which includes both stock and ETF screening, analysis, and ratings. The tool has a variety of different pages for users to browse through, but I found the depth and underlying value to be minimal beyond the basic screening capabilities.

SogoTrade stock screener.
Back to the drawbacks, SogoTrade provides only one third-party research report provider, ValueEngine, for its customers. Meanwhile, for $.07 more per stock trade (base rate), Fidelity and Charles Schwab offer customers 12 and eight, respectively. The list goes on.
MobileTrading
Like SogoTrade's research offering, Mobile Trading similarly is a minimal experience. SogoTrade offers only a basic iOS iPhone app and Android app, which fortunately also includes tablet and Apple Watch support. Using the smartphone app, customers can view streaming real-time quotes and watch lists as well as options chains and very basic charts. For trading, only simple stock and single-leg options trades can be made. See: Best Brokers for Mobile Trading.

SogoTrade mobile stock quote.
Other Notes
SogoTrade's post-login client area is fairly straightforward to navigate, thanks to the clean primary header menu; however, the design is outdated. Font size, buttons, borders, boxes, etc. all flow cohesively together but clearly need a fresh design. In terms of usability, none of the trade platforms feels similar to one another. I also found it annoying to have to input my pin every time I logged into my account (something few brokers require, or if they do, it's an optional feature).
SogoTrade offers a catered experience for Chinese-American customers. This includes a Chinese version of its website and Chinese customer service, among other features. For Chinese-American investors, I found Firstrade provides a superior offering at a lower cost.
Final Thoughts
There are noticeable holes throughout SogoTrade's offering.
SogoTrade presents itself as a deep discount broker with great tools that will satisfy active traders and casual investors alike. While SogoTrade does provide customers with a diversity of platforms and low commission rates, there are noticeable holes throughout its offering.
Methodology
For our 2018 Stock Broker Review we assessed, rated, and ranked 13 different online brokers over a period of six months. In total, we conducted 260 customer service tests, collected 3,796 data points, and produced over 40,000 words of research. How we test.
Related Guides
View all SogoTrade Fees & Features
---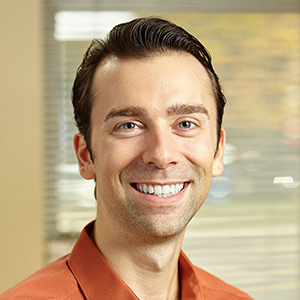 Reviewed by Blain Reinkensmeyer Blain heads research at StockBrokers.com and developed the site's annual review format, which broker executives consider the most thorough in the industry. He has placed over 1,000 stock, options, forex, and crypto trades since 2001.
SogoTrade Competitors
Select one or more of these brokers to compare against SogoTrade.
---
Ratings Overall
Summary
Offering of Investments
Platforms & Tools
Research
Customer Service
Ease of Use
Education
Banking
Compare SogoTrade
Find out how SogoTrade stacks up against other brokers.