StockBrokers.com is committed to the highest ethical standards and reviews services independently. Advertiser Disclosure
SogoTrade Review
SogoTrade is an online discount brokerage that charges $4.88 base commissions and supports Chinese-speaking customers. Unfortunately, in a world where $0 trades are the baseline, despite offering five trading platforms for stocks and options, SogoTrade struggles to stand out.
Top Takeaways for 2020
After spending six months testing 15 online brokers for our ninth annual stock broker review, here are our top findings on SogoTrade:
With base pricing for stock trades starting at $4.88 per trade, SogoTrade is far behind the times. For $0 per trade, investors can get far more value at full-service behemoths like TD Ameritrade, E*TRADE, or Charles Schwab.
In our testing, we found that SogoTrade struggles to compete with industry leaders in key areas, including Trading Platforms, Research, Mobile Trading, and Ease of Use.
If there is one small bright spot, it is that SogoTrade does support Chinese-speaking customers (although Firstrade does too, while offering $0 trades).
Special Offer:
Trades as low as $2.88 + 100 free trades. Switch to SogoTrade! Open Account
Overall Summary
| Feature | SogoTrade |
| --- | --- |
| Overall | |
| Commissions & Fees | |
| Offering of Investments | |
| Platforms & Tools | |
| Research | |
| Education | |
| Mobile Trading | |
| Customer Service | |
| Ease of Use | |
Commissions & Fees
SogoTrade charges $4.88 for all equity trades. For customers seeking further discounts, this base commission rate can be reduced in several ways. For customers who make over 149 trades per quarter, the rate is reduced to $2.88 a trade. Alternatively, SogoTrade allows its customers to prepay for trades at a discounted rate of $3.88 per trade (minimum 20 trades purchased; trades expire after one year). Prepay for 50 trades and the rate is further discounted to $2.88 per trade.
SogoTrade pricing summary:
| Feature | SogoTrade |
| --- | --- |
| Minimum Deposit | $500.00 |
| Stock Trade Fee (per trade) | $4.88 |
| ETF Trade Fee | $4.88 |
| Options Base Fee | $4.88 |
| Options Per Contract Fee | $0.50 |
| Mutual Fund Trade Fee | $25.00 |
| Broker Assisted Trades Fee | $25.00 |
| Commission-Free ETFs | 0 |
Platforms & Tools
When it comes to trading platforms and tools, despite offering five different platforms, SogoTrade underwhelms when compared to industry leaders.
Good stuff: Once you get past the names and confusion of which platform is which, the good news is that you can quickly identify which platform is right for you. SogoOnline and SogoTrader are built for basic to intermediate investors, while SogoOptions and SogoElite ($100,000 minimum portfolio balance) will make advanced options and equity traders feel right at home. Finally, the SogoPlay platform simplifies options trade ideation and offers good value to customers.
Considerations: Each platform has its advantages and disadvantages. For example, I appreciate SogoTrader's simplicity and ease of use; however, the charting is way too basic, even for new investors. SogoOptions does a good job providing casual and advanced options traders the tools they need to succeed: streaming options chains with all the greeks viewable, basic and advanced probability analysis, and clean profit-and-loss charts. The downside to SogoOptions is its outdated interface.
Gallery
Research
SogoTrade offers its customers little to no fundamental research, and falls far behind similarly priced brokers. Beyond basic stock and ETFs research, SogoTrade offers no research for investments such as mutual funds or fixed income. Also, while SogoTrade offers its customers one third-party research report, for nearly $5 less per stock trade, Fidelity and Charles Schwab offer customers 12 and eight, respectively.
Gallery
Customer Service
To score Customer Service, StockBrokers.com partners with customer experience research group Confero to conduct phone tests from locations throughout the United States. For our 2020 Broker Review, 280 customer service tests were conducted over ten weeks.
Results
Average Connection Time: <1 minute
Average Net Promoter Score: 8.2 / 10
Average Professionalism Score: 7.4 / 10
Overall Score: 8.13 / 10
Ranking: 9 th (14 brokers)
Mobile Trading
SogoTrade's mobile trading experience has its high points and low points. Overall, it meets the industry standard. Streaming real-time quotes are provided throughout the app, and there is Apple Watch support. Drawbacks include that customers can place only simple stock and single-leg options trades. Also, there is no alerts functionality, and charting features are limited as no technical studies can be added.
Gallery
Offering of Investments
Beyond a basic offering of stock and options trading, SogoTrade has little to offer everyday investors. Mutual funds trading supported only by phoning in orders, no fixed-income trading is provided, and there are no commission-free ETFs. Also, while SogoTrade does provide a Chinese version of its website and Chinese customer service, among other features, Firstrade delivers a similar experience with free trades.
Final Thoughts
SogoTrade presents itself as a deep discount broker with great tools that will satisfy active traders and casual investors. While SogoTrade does offer customers a diversity of platforms and low commission rates, there are noticeable holes throughout its offering, especially in a $0 trading world.
About SogoTrade
Established in 1986, SogoTrade is an online broker whose goal is to provide discounted commissions for its customers, while still offering competitive industry tools.
2020 Review Methodology
For the StockBrokers.com tenth annual best online brokers review published in January 2020, a total of 3,540 data points were collected over six months and used to score brokers. This makes StockBrokers.com home to the largest independent database on the web covering the online broker industry.

Participation is required to be included. Each broker completed an in-depth data profile and provided executive time (live in person or over the web) for an annual update meeting. Our rigorous data validation process yields an error rate of less than .001% each year, providing site visitors quality data they can trust. Learn more about how we test.
---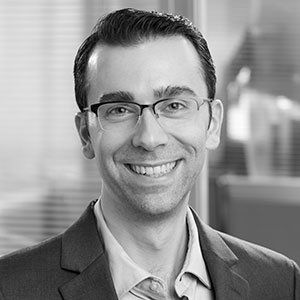 About the author: Blain Reinkensmeyer As Head of Research at StockBrokers.com, Blain Reinkensmeyer has 18 years of trading experience with over 1,000 trades placed during that time. Referenced as a leading expert on the US online brokerage industry, Blain has been quoted in the Wall Street Journal, The New York Times, Forbes, and the Chicago Tribune, among others.