StockBrokers.com is committed to the highest ethical standards and reviews services independently. Advertiser Disclosure
SpeedTrader Review
SpeedTrader, a division of Mint Global Markets, has been serving active traders for 20 years. As a DAS Trader Pro exclusive firm, SpeedTrader caters solely to hyperactive and professional traders and offers discounted commissions; however, pricing plans are complicated.
Minimum Deposit: $30,000.00
Stock Trade Fee: $4.49
Options (Per Contract): $0.00
Top Takeaways
Here are our top findings on SpeedTrader:
Founded in 1999, SpeedTrader is a competitor in the ultra-competitive niche of professional traders.
SpeedTrader's pricing is slightly better than its close competitors, which helped the broker finish Best in Class (top 5) for Commissions & Fees. That said, it doesn't have the size and sophistication to offer lower costs than pricing leader Interactive Brokers.
One advantage of choosing SpeedTrader should be customer service. While SpeedTrader did deliver quick pick up times, service was not better than Lightspeed and Cobra Trading. Access to better shorts is another potential benefit; however, every player in this space mentions this, and we were unable to derive a comprehensive testing methodology.
SpeedTrader is a DAS Trader Pro exclusive brokerage. Bottom line: DAS Trader Pro gets the job done but doesn't outperform the best day trading platforms.
In our testing, we found that SpeedTrader underperforms in the areas relevant to everyday investors, including Ease of Use, Research, and Education, making it a poor choice for beginners and those seeking commission-free trading.
Overall Summary
Please Note: SpeedTrader was not included in the 2021 annual review. As a result, this broker's ratings may be outdated. Read our best online brokers guide for a breakdown of the top rated brokers for 2021.
| Feature | SpeedTrader |
| --- | --- |
| Overall | |
| Commissions & Fees | |
| Platforms & Tools | |
| Research | |
| Mobile Trading | |
| Offering of Investments | |
| Education | |
| Ease of Use | |
Commissions and Fees
With multiple plans and subscription options, traders need to read the fine print to select the best setup for them. For low-volume traders, SpeedTrader becomes very expensive, very quickly.
Accounts types: SpeedTrader currently works with two clearing companies, COR and ETC. This means two different plan options for traders. Choosing an ETC account sacrifices the pay per-trade option, as well as the ability to trade options or make ACH transfers. Regardless of the account type, platform fees are additional and come bundled with market data, which is another cost passed onto the trader. Also, like all professional focused firms, traders are fully responsible for their market center routing fees or rebates. Adding liquidity yields a rebate, while taking liquidity (e.g., market orders) are charged an additional fee by the market center.
COR vs ETC pricing: Traders with COR accounts can either choose per-trade pricing, starting at $4.49 per trade plus/minus routing fees, or per-share pricing, starting at $0.0044 per share plus/minus routing fees, with a one- to two-day waiting period to change between the two. COR aside, traders with ETC accounts are given a discounted $.004 per share, plus/minus routing fees, which decreases down to $0.001 per share plus/minus routing fees, if a high enough monthly share volume is achieved.
Platform pricing: Monthly DAS Trader Pro platform plans range from a minimum of $25 for a web-only platform to $104 a month, and can be waived only if certain minimum commission spend thresholds are met.
Margin rates: SpeedTrader charges 6.00% margin rates across the board, which is competitive, yet much higher than industry leader Interactive Brokers.
SpeedTrader pricing summary:
| Feature | SpeedTrader |
| --- | --- |
| Minimum Deposit | $30,000.00 |
| Stock Trades | $4.49 |
| ETF Trade Fee | $4.49 |
| Options (Base Fee) | N/A |
| Options (Per Contract) | $0.00 |
| Futures (Per Contract) | N/A |
| Mutual Fund Trade Fee | $50.00 |
| Broker Assisted Trade Fee | $30.00 |
View all 23 data points
Platforms and Tools
SpeedTrader is a DAS Trader Pro exclusive brokerage. While DAS Trader Pro provides the features needed to trade professionally, including advanced order functionality and endless hotkey mapping options, there is a clear lack of tools. For traders seeking a variety of trading tools and features, they will be better served by a proprietary trading platform.
Gallery
Research
Like SpeedTrader's closest competitors, Lightspeed, Cobra Trading, and CenterPoint Securities, research is not a focal point and is essentially nonexistent. Traditional fundamental research, including advanced portfolio analysis and backtesting capabilities, are nowhere to be found.
Gallery
Customer Service
To score Customer Service, StockBrokers.com partners with customer experience research group Confero to conduct phone tests from locations throughout the United States. For our 2019 Broker Review, 300 customer service tests were conducted over ten weeks.
Results
Average Connection Time: <1 minute
Average Net Promoter Score: 7.0 / 10
Average Professionalism Score: 6.5 / 10
Overall Score: 7.24 / 10
Ranking: 12 th (16 brokers)
Mobile Trading
Like SpeedTrader's closest competitors, Lightspeed, Cobra Trading, and CenterPoint Securities, mobile apps and trading on the go are an afterthought. SpeedTrader offers iSpeedTrader, which is available for download from the Apple iTunes store, while Android users must download the DAS Trader Pro app directly to trade. Compared to competitors such as TradeStation and Interactive Brokers, the mobile experience is terrible.
Gallery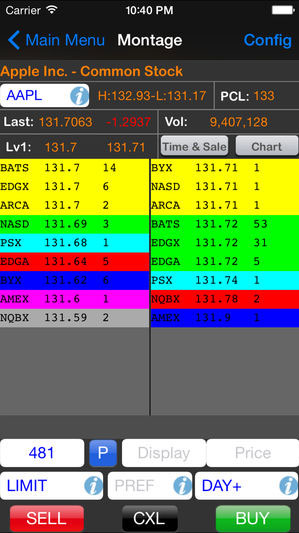 Offering of Investments
SpeedTrader offers everything professional traders require to go about their business. Benefits include full direct-market routing and short locate capabilities with multiple venues for liquidity.
Final Thoughts
SpeedTrader is a direct-access broker that caters to active and professional traders seeking comprehensive execution and routing options, and lots of trading.
Assuming you can meet the minimum monthly commission spend thresholds to even make sense of the pricing structure, there are only two reasons to consider SpeedTrader. The first would be that you are using a small shop where you can get to know the trading desk personally. The second reason would be to access SpeedTrader's short locate tool.
Beyond these two considerations, Interactive Brokers offers better pricing, a far superior trading platform, significantly better mobile capabilities, and much better all-round value.
About SpeedTrader
SpeedTrader, a division of Mint Global Markets, was founded in 1999. Appealing to the elusive segment of traders who place hundreds to thousands of trades per year is no easy task. Size matters to drive down costs, and as we will explore here, firms such as SpeedTrader face great difficulty in providing value over industry leaders.
About the Author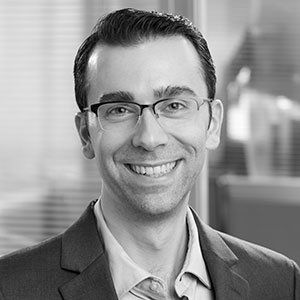 Blain Reinkensmeyer As Head of Research at StockBrokers.com, Blain Reinkensmeyer has 20 years of trading experience with over 1,000 trades placed during that time. Referenced as a leading expert on the US online brokerage industry, Blain has been quoted in the Wall Street Journal, The New York Times, the Chicago Tribune, and Fast Company, among others.
---