StockBrokers.com is committed to the highest ethical standards and reviews services independently. Learn how we make money.
Vanguard Review
Vanguard is aimed squarely at buy-and-hold investors and its platform reflects that focus. Vanguard is known for its low-cost funds, and the investment platform is really built for those looking to invest solely in mutual funds and ETFs.
Minimum Deposit: $0.00
Stock Trades: $0.00
One Trade - 1 Contract: $0.00
Vanguard pros & cons
Pros:
Vanguard is a well-established name in the retirement space, given its low cost funds.
Vanguard offers a variety of tools built around long-term investing and retirement saving.
Offers a low-cost robo-advisor.
Cons:
Active traders and investors will find the platform lacking when it comes to tools and the platform itself.
If you are looking to trade anything other than stocks, ETFs or mutual funds, you will need to look elsewhere.
Education is largely limited to basic definitions and how to use the platform.
Overall summary
| Feature | Vanguard |
| --- | --- |
| Overall | |
| Commissions & Fees | |
| Platforms & Tools | |
| Research | |
| Mobile Trading Apps | |
| Offering of Investments | |
| Education | |
| Ease of Use | |
Vanguard Trading Platform Screenshots
Website:
Mobile app:
Customer service
To score Customer Service, StockBrokers.com partners with customer experience research firm Confero to conduct phone tests from locations throughout the United States. For our 2022 Broker Review, 159 customer service tests were conducted over six weeks. Here are the results for Vanguard.
Results
Average Connection Time: 2-3 minutes
Average Net Promoter Score: 6.0 / 10
Average Professionalism Score: 6.0 / 10
Overall Score: 6.1 / 10
Ranking: 11th of 13 brokers
Is Vanguard good for beginners?
If you are a long-term investor looking for the basics and low-cost funds, Vanguard could work well for you. If you're looking for educational resources to learn how to invest, however, you'll need to look elsewhere; brokers including Fidelity and TD Ameritrade lead in this area.
How much do you need to invest in Vanguard?
Many of Vanguard's funds require a minimum of $1,000; some have minimums of $3,000. This is on the high side compared to industry leaders, especially in today's environment of low- or no fees and minimums. See low-fee leaders in our best brokers for free stock trading.
Is Vanguard a safe company to invest with?
Vanguard is a reputable broker with a long track record, having been founded in 1975, and is overseen by the Securities and Exchange Commission, or SEC, and FINRA.
About Vanguard
Vanguard was launched in 1975 by legendary investor Jack Bogle, whose goal was for the company to be a client-owned mutual fund firm with no outside owners. The company serves over 30 million clients and its assets under management have grown to over $7.3 trillion. Vanguard is headquartered in Valley Forge, Pennsylvania.
2022 Review Methodology
Our mission at StockBrokers.com is simple: provide thorough and unbiased reviews of online brokers, based on an extraordinary level of hands-on testing and data collection. Our ratings and awards are based on this data and our experts' deep authority in the field; brokers cannot pay for preferential treatment. Here's more about trustworthiness at StockBrokers.com.

For the StockBrokers.com 12th Annual Review published in January 2022, a total of 3,075 data points were collected over three months and used to score 15 top brokers. This makes StockBrokers.com home to the largest independent database on the web covering the online broker industry.

As part of our annual review process, all brokers had the opportunity to provide updates and key milestones and complete an in-depth data profile, which we hand-checked for accuracy. Brokers also were offered the opportunity to provide executive time for an annual update meeting.

Our rigorous data validation process yields an error rate of less than .001% each year, providing site visitors quality data they can trust. Learn more about how we test.
About the Author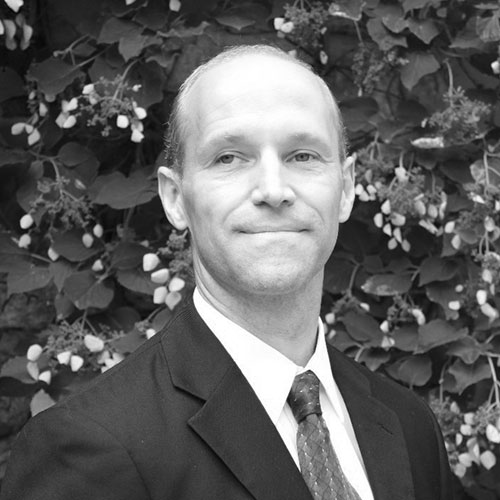 Chris McKhann Chris McKhann has been in the industry for more than 20 years. He has worked for many of the top names in the online trading space, including TD Ameritrade and optionMONSTER, which later became part of E*TRADE. His work has been cited in the Wall Street Journal, Reuters, the Financial Times, Forbes, CNBC, Nasdaq.com and Nikkei. He has also been an advisor and outside trader for several hedge funds. He was one of the first traders to delve into the VIX tradable products and to write about them (back in 2006). Chris is also an educator who teaches high school statistics, finance and computer science.
---