StockBrokers.com is committed to the highest ethical standards and reviews services independently. Advertiser Disclosure
Tradier Brokerage Review
Tradier Brokerage is somewhat unusual among the brokers in our annual review: clearly aimed at the advanced trader, but one who is not interested in cryptocurrencies or futures trading. To get the most out of being a Tradier Brokerage client, investors must also be willing to pay for a premium platform.
Top Takeaways for 2021
Here are our top findings on Tradier Brokerage for 2021:
Tradier will appeal to a subset of advanced traders. It offers no cryptocurrencies, no futures, and no forex. Fractional shares are only available for RIAs. And clients can choose their platform from a wide range, but will have to pay for it (though the broker's web-based platform is free).
Tradier might be an appealing choice for advanced traders, especially those who are looking to use their own programming skills for their trading or those looking for a specific trading platform.
Tradier is not the place for beginner or intermediate traders, those looking for futures trading or access to cryptos or fractional shares. Beginner traders or investors should look to our top-ranked brokers for beginners. Advanced traders looking for similar functionality with more options and less cost should check out industry leader Interactive Brokers.
Overall Summary
| Feature | Tradier |
| --- | --- |
| Overall | |
| Commissions & Fees | |
| Platforms & Tools | |
| Research | |
| Mobile Trading Apps | |
| Offering of Investments | |
| Education | |
| Ease of Use | |
Offering of investments
As noted, offerings are narrow. This is clearly a broker for traders only interested in stocks, ETFs and options. Those looking for futures or crypto should check out Interactive Brokers or TD Ameritrade.
Cryptocurrency: Tradier does not currently offer any cryptocurrencies.
Retirement services: While Tradier does offer IRAs, they carry annual fees. While for most larger IRAs it won't make a difference, there is a $30 annual fee.
Commissions and fees
Tradier Brokerage has no commissions on stock or ETF trades. While most brokers are charging $0.65 for options trades, Tradier charges $0.35, or $0 with a $10 monthly subscription.
Other fees: As noted, IRAs have an annual fee of $30 and a closure fee of $60. Mutual fund trades cost $30. There are some additional fees: $10 for a broker-assisted trade and $9 for options exercise or assignment.
Use of Tradier's proprietary TradeHawk platform, which most advanced traders will want, starts at $10 per month. Given the target audience, I can't imagine having a Tradier account without factoring this in.
Tradier Brokerage pricing summary:
| Feature | Tradier |
| --- | --- |
| Minimum Deposit | $0.00 |
| Stock Trades | $0.00 |
| Penny Stock Fees (OTCCB) | $0.00 |
| ETF Trade Fee | $0.00 |
| Options (Base Fee) | $0.00 |
| Options (Per Contract) | $0.00 |
| Futures (Per Contract) | $0.00 |
| Mutual Fund Trade Fee | $30.00 |
| Broker Assisted Trade Fee | $10.00 |
Mobile trading apps
The mobile app is straightforward but trails the competition in terms of functionality, especially given that the company aims at the advanced trader. Logging in is a pain, charts are just OK and tools are basic.
Ease of use: The mobile app is easy to use, but not as straightforward as those of top competitors. Building multi-leg trades is simple and quick. Logging in is tedious, however, especially compared to the many mobile apps out there that allow touch login.
Watchlists: The watchlist on mobile is more functional than that on the website. It links to the charts, which then have Level 1 data and a trade tab.
Charting: Charting on mobile is not as advanced as many of its competitors. You can change the time frame and toggle between line and candlestick, but you can't zoom or scroll. There are no indicators to add. And most frustrating is the fact that the chart is right up off the right side of the screen, making it hard to see the current data.
Trading tools: Option chains on mobile offer the very basics, and calls and puts are listed separately. You can build mult-leg options trades easily — the best feature of the app.
Gallery
Other trading platforms and tools
The real value in Tradier Brokerage is its API and ability to link out to a variety of trading platforms. The functionality of these platforms is excellent, but there are monthly fees charged to use them. This makes Tradier great for advanced traders who are willing to pay for the platform of their choice.
Platforms overview: The web-based trading is simple but effective for stocks and ETFs. Multi-leg strategies are easy to set up and trade. Some of the platforms available to link to, including Tradier's own TradeHawk, have excellent tools and functionality. As they carry additional fees, however (as noted, a TradeHawk subscription starts at $10 per month), we do not cover them as part of the basic account. Investors will want to factor in these costs, because the basic web trading is unlikely to suffice.
Watchlists: Adding stocks to the watchlist is done through the quote feature on the homepage. The watchlist also doesn't link to the research page and the other functionality doesn't work as well as it should.
Charting: Charting on the website is excellent. It is provided by TradingView. Having it housed under research and not accessible though the watchlist is odd and makes for a less-than-seamless experience.
Trading tools: Trading tools on the website are simple but effective for stock, ETF and option trading. The trade ticket allows for building a wide variety of multi-leg strategies.
Options trading: Basic options trading is easy, as is building multi-leg strategies. But there are no risk graphs. The option chains are not customizable, other than changing the number of strikes.
Futures trading: Tradier does not offer futures trading.
Gallery
Research
Tradier Brokerage's research, like its charting, is provided by TradingView. The research page on the web trading application includes an overview of the stock, a listing of the financials, a "timeline" of news and a technical analysis "meter" for different time periods.
Stock research: There is basic fundamental analysis as well as technical analysis. It is unclear what factors the technical analysis is based on — this could include a host of things.
Market commentary: Tradier offers its own OptionsBrewTV with some market commentary. It can be found through the login page.
Gallery
Education
There are some educational videos offered through OptionBrewTV, but nothing beyond that. This is an area where Tradier really could make a difference. They do partner with education firms in offering their API, but basic education is needed more than ever in the industry. Other platforms targeting advanced traders and investors, like Interactive Brokers, are doing a good job with this; and some brokers, like Fidelity, have education embedded in their mobile apps as well.
Gallery
Final thoughts
Tradier Brokerage targets a very specific audience: advanced, active stock, ETF and option traders who don't mind paying for the platform of their choice beyond the broker's web-based platform. If you fall into this category, Tradier could be a solid choice. But if you don't, as an individual investor or trader, you'll want to look for a broker that offers the tools and instruments you are looking for (see our guide to best trading platforms).
About Tradier Brokerage
Tradier, Inc., is a cloud-based financial services provider and brokerage API company. The company's platform services providers, advisors, developers and individual investors. It was founded in 2012 in North Carolina.
2021 Review Methodology
For the StockBrokers.com 11th annual best trading platforms review published in January 2021, a total of 2,816 data points were collected over three months and used to score brokers. This makes StockBrokers.com home to the largest independent database on the web covering the online broker industry.

Participation is required to be included. Each broker completed an in-depth data profile and offered executive time (live in person or over the web) for an annual update meeting. Our rigorous data validation process yields an error rate of less than .001% each year, providing site visitors quality data they can trust. Learn more about how we test.
About the Author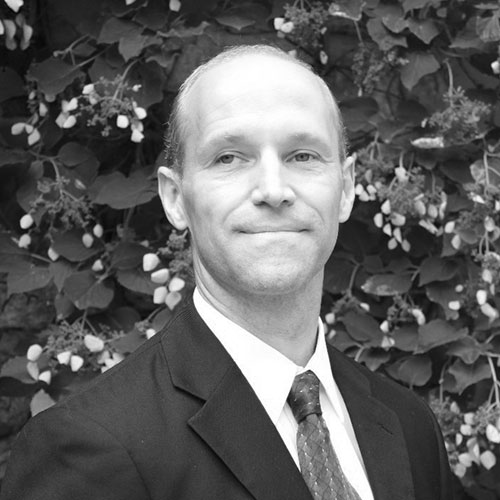 Chris McKhann Chris McKhann has been in the industry for more than 20 years. He has worked for many of the top names in the online trading space, including TD Ameritrade and optionMONSTER, which later became part of E*TRADE. His work has been cited in the Wall Street Journal, Reuters, the Financial Times, Forbes, CNBC, Nasdaq.com and Nikkei. He has also been an advisor and outside trader for several hedge funds. He was one of the first traders to delve into the VIX tradable products and to write about them (back in 2006). Chris is also an educator who teaches high school statistics, finance and computer science.
---