StockBrokers.com is committed to the highest ethical standards and reviews services independently. Learn how we make money.
TD Ameritrade Review
TD Ameritrade delivers $0 trades, fantastic trading platforms, excellent market research, industry-leading education for beginners and reliable customer service. This outstanding all-around experience makes TD Ameritrade one of our top overall brokers in 2022.

Minimum Deposit: $0.00
Stock Trades: $0.00
Options (Per Contract): $0.65
Top Takeaways for 2022
After spending three months testing 15 of the best online brokers for our 12th Annual Review, here are our top findings on TD Ameritrade:
TD Ameritrade is one of our top picks for beginners in 2022, thanks to industry-leading education and research, an easy-to-use website and a separate mobile app built specifically for everyday investors.
Through the top-ranked thinkorswim trading platform, which comes in desktop, browser, and mobile flavors, TD Ameritrade delivers excellence for all active traders, including day traders, options traders, and futures traders.
As a technology and artificial intelligence (AI) leader, TD Ameritrade allows customers to access their accounts everywhere, including Twitter, Alexa, Facebook and Apple Messages.
Overall summary
| Feature | TD Ameritrade |
| --- | --- |
| Overall | |
| Commissions & Fees | |
| Platforms & Tools | |
| Research | |
| Mobile Trading Apps | |
| Offering of Investments | |
| Education | |
| Ease of Use | |
TD Ameritrade and Charles Schwab
Fellow broker Charles Schwab acquired TD Ameritrade in October 2020 and estimated the integration of the two companies would take up to 36 months. For the time being, it is business as usual for TD Ameritrade, and our review reflects our unbiased views on TD Ameritrade as a stand-alone brokerage.
Offering of investments
TD Ameritrade provides everything one might expect of a full-service brokerage, from stock trading to retirement guidance. All account types are supported. Also offered are both futures and forex trading (read our TD Ameritrade forex review on our sister site, ForexBrokers.com).
Drawbacks include a lack of fractional shares and international trading; TD Ameritrade customers can only trade U.S. and Canadian-listed securities.
Cryptocurrency: Cryptocurrencies such as Bitcoin, Ethereum, and Dogecoin are not available to trade at TD Ameritrade.
Retirement services: TD Ameritrade offers no-fee traditional, Roth and rollover IRAs, and is among our picks for best IRA providers.
TD Ameritrade offering summary:
| Feature | TD Ameritrade |
| --- | --- |
| Stock Trading | Yes |
| OTCBB / Pink Sheets | Yes |
| Options Trading | Yes |
| Complex Options Max Legs | 4 |
| Bonds (US Treasury) | Yes |
| Futures Trading | Yes |
| Forex Trading | Yes |
| Mutual Funds (Total) | 8878 |
| Advisor Services | Yes |
| Crypto Trading | No |
| Crypto Trading - Total Coins | 0 |
Commissions and fees
Thanks to a pricing war in October 2019, TD Ameritrade, like a number of online brokers, slashed its $6.95 stock and ETF trades rate down to $0. Options trades cost just $0.65 per contract.
Penny stocks: Despite $0 stock and ETF trades, there is still a $6.95 flat-rate fee for trading penny stocks.
Mutual funds:Most mutual funds at TD Ameritrade cost $49.95 to buy and $0 to sell; there are some exceptions that cost $74.95 to buy.
TD Ameritrade pricing summary:
| Feature | TD Ameritrade |
| --- | --- |
| Minimum Deposit | $0.00 |
| Stock Trades | $0.00 |
| Penny Stock Fees (OTCCB) | $6.95 |
| ETF Trade Fee | $0.00 |
| Options (Base Fee) | $0.00 |
| Options (Per Contract) | $0.65 |
| Futures (Per Contract) | $2.25 |
| Mutual Fund Trade Fee | $74.95 |
| Broker Assisted Trade Fee | $25.00 |
Mobile trading apps
TD Ameritrade offers two different smartphone apps: TD Ameritrade Mobile, designed for casual investors; and thinkorswim Mobile, for the feature-hungry active trader. Both apps are excellent.
Ease of use: While both apps are feature-rich and great for trading, there is a bit of a learning curve to how much you can do. Being able to customize charts and option chains is great, but makes these apps a little bit more challenging to use.
TD Ameritrade Mobile: TD Ameritrade Mobile for everyday investors features a customizable dashboard. Navigating the app is seamless and includes all the features an investor might want. Watch lists sync with your account and are streaming and fully customizable. Meanwhile, stock quotes include price alerts, news, clean (and fully-featured) charting, and third-party ratings are accompanied by PDF research reports. Placing trades is a breeze.
thinkorswim Mobile: thinkorswim Mobile is among our Best in Class picks for traders in 2022. Upon login, you are taken straight into your watch lists, which sync with the thinkorswim desktop and web version. In fact, the app mirrors the thinkorswim desktop throughout. Charting includes all 400+ indicators from the desktop platform, and chart preferences sync in the cloud. Orders and alerts management is fluid, and there is easy access to Trader TV, which includes not only the TD Ameritrade Network but CNBC as well.
AI and tech innovation: TD Ameritrade was one of the first brokers to offer an Alexa Skill, and further integrations followed, including launch of a chatbot. I frequently use Apple Business Chat to grab quick stock quotes. All in all, TD Ameritrade is a leader in mobile.
TD Ameritrade mobile app screenshots:
TD Ameritrade mobile summary:
| Feature | TD Ameritrade |
| --- | --- |
| iPhone App | Yes |
| Android App | Yes |
| Apple Watch App | Yes |
| Stock Alerts | Yes |
| Charting - After-Hours | Yes |
| Charting - Technical Studies | 406 |
| Charting - Study Customizations | Yes |
| Watch Lists - Streaming | Yes |
| Watch Lists - Create & Manage | Yes |
| Watch Lists - Column Customization | Yes |
Other trading platforms and tools
For the 10th consecutive year, TD Ameritrade is No. 1 for desktop trading platform in our annual review, thanks to desktop-based thinkorswim. Whether you are day trading, options trading or futures trading, thinkorswim desktop is a winner. For casual investors, TD Ameritrade's latest platform addition, thinkorswim web, is great.
thinkorswim desktop charting: thinkorswim's charting capabilities are so advanced they are rivaled only by TradeStation. A few clicks of the mouse will have dozens of charts streaming real-time data. Even the pickiest trader will be satisfied with the 400+ technical studies available, which is the highest in the industry. Further, each study can be customized using thinkScript, thinkorswim's proprietary coding language.
thinkorswim desktop trading tools: thinkorswim is home to an impressive array of tools. Highlights include paper trading, performing advanced earnings analysis, plotting economic (FRED) data, charting social sentiment, backtesting with thinkOnDemand, and even replaying historical markets tick-by-tick. TD Ameritrade also allows traders to create and conduct real-time stock scans, share charts and workspace layouts, and perform advanced options analysis. The rabbit hole goes as far as any trader's imagination will take them. It's a remarkable offering of choices that will set your mind spinning – in a good way.
thinkorswim desktop Earnings Analysis: The thinkorswim Earnings Analysis tool is my favorite for planning ahead for earnings releases and assessing each company's results afterward. The tool plots price action and volatility before and after previous releases. It also pulls data from Wall Street analysts and crowd-sourced ratings from Estimize to plot EPS estimate ranges alongside actual results. The whole experience brings clarity with much less noise.
thinkorswim web: Compared to thinkorswim desktop, thinkorswim web gives traders an easy way to quickly manage their account while accessing essential trading features. For example, headlines stream from top-tier providers such as Dow Jones Newswire and charts come with 11 indicators.
thinkorswim web trading tools: While thinkorswim web appears simple on the surface, there are a handful of advanced functions underneath the hood. For example, you can place multi-legged options orders and choose from five default strategies, all from within the same trading window within charts. And when you create an order, it is saved on the same page as the ticker symbol, so if you switch views to another symbol and then come back, the order is still there until you execute or delete it.
TD Ameritrade trading platform screenshots:
TD Ameritrade trading platform summary:
| Feature | TD Ameritrade |
| --- | --- |
| Desktop Trading Platform | Yes |
| Web Trading Platform | Yes |
| Paper Trading | Yes |
| Trade Journal | Yes |
| Watch Lists - Total Fields | 514 |
| Charting - Indicators / Studies | 489 |
| Charting - Drawing Tools | 23 |
| Charting - Study Customizations | 9 |
| Charting - Save Profiles | Yes |
| Trade Ideas - Technical Analysis | Yes |
| Streaming Time & Sales | Yes |
| Trade Ideas - Backtesting | Yes |
Research
Thanks to the TD Ameritrade Network and a unique lineup of tools, TD Ameritrade offers investors a substantial research offering.
Stock research: TD Ameritrade shines in stock research, offering a wide range of options. ResearchTeam reports consolidate third-party research into a single ranking, stock scanners in thinkorswim can be customized, Market Edge provides insight into technical analysis, and a host of webcasts and research articles add to the robust offering.
TV network and video: The TD Ameritrade Network, TD Ameritrade's live streaming financial network, broadcasts live every day from 8 a.m. to 5 p.m. Eastern and includes an excellent mix of market analysis as well as trader education. Schwab is the only other online broker to offer live broadcasting during market hours. TD Ameritrade also provides streaming TV from CNBC for the U.S., Europe, and Asia trading sessions.
Market commentary: TD Ameritrade provides written daily market commentary and analysis through the Ticker Tape portal. Content is widespread, covering day-to-day markets as well as general finance, savings, retirement, and trader education. Together with the Ticker Tape, TD Ameritrade publishes thinkMoney, a quarterly print (and digital) magazine, which focuses entirely on education. The bottom line is that for stock and options trading, TD Ameritrade is a standout. For long-term investing and retirement-related content, I prefer Fidelity Viewpoints and Schwab Insights.
Social sentiment: Social sentiment data is available within thinkorswim that tracks the number of times a symbol was mentioned on Twitter and includes rankings. For example, if you pull up a chart of Tesla (TSLA), you can see the social sentiment displayed on the chart, including the percentage of negative, neutral, and positive mentions.
Community features: On thinkorswim, traders can utilize chat rooms, share trade ideas through myTrade and see the trades shared by others from within the Trade Fees section.
TD Ameritrade market research screenshots:
TD Ameritrade research summary:
| Feature | TD Ameritrade |
| --- | --- |
| Research - Stocks | Yes |
| Stock Research - ESG | No |
| Stock Research - PDF Reports | 7 |
| Screener - Stocks | Yes |
| Research - ETFs | Yes |
| Screener - ETFs | Yes |
| Research - Mutual Funds | Yes |
| Screener - Mutual Funds | Yes |
| Research - Pink Sheets / OTCBB | Yes |
| Research - Bonds | Yes |
Education
There is no better broker for learning the basics of the stock market than TD Ameritrade. Excellent education makes it an easy winner for beginners.
Learning center: Organized into courses with quizzes, over 200 videos are available, which all include progress tracking. Also provided each month are hundreds of webinars and educational sessions, and education is also broadcast through the TD Ameritrade Network.
TD Ameritrade publishes its own magazine, thinkMoney, and blog on the Ticker Tape. Finally, the thinkorswim Learning Center provides advanced education on all things technical analysis related, including coding custom indicators.
Podcasts and other media: I found the six episodes in the Talking Green podcast to be excellent, with insights into behavioral finance to help you improve your relationship with money. In addition, TD Ameritrade has several YouTube channels, including one dedicated to its Trader Talks series with over 1,000 archived webcasts.
TD Ameritrade education screenshots:
TD Ameritrade education summary:
| Feature | TD Ameritrade |
| --- | --- |
| Education (Stocks) | Yes |
| Education (ETFs) | Yes |
| Education (Options) | Yes |
| Education (Mutual Funds) | Yes |
| Education (Bonds) | Yes |
| Education (Retirement) | Yes |
| Paper Trading | Yes |
| Videos | Yes |
| Progress Tracking | Yes |
| Interactive Learning - Quizzes | Yes |
Customer service
To score Customer Service, StockBrokers.com partners with customer experience research firm Confero to conduct phone tests from locations throughout the United States. For our 2022 Broker Review, 159 customer service tests were conducted over six weeks. Here are the results for TD Ameritrade.
Results
Average Connection Time: <1 minute
Average Net Promoter Score: 9.3 / 10
Average Professionalism Score: 8.7 / 10
Overall Score: 9.1 / 10
Ranking: 1st of 13 brokers
Banking services
TD Ameritrade provides essential banking services to customers through 260 retail service centers across the United States.
Like its closest competitors, TD Ameritrade offers mobile check deposit, online bill pay, and ATM fee reimbursement. TD Ameritrade also offers cash management accounts with FDIC-insurance protection. For investors who maintain high amounts of uninvested cash in their brokerage accounts, TD Ameritrade, like most other brokers, does not share the interest it earns.
TD Ameritrade banking summary:
| Feature | TD Ameritrade |
| --- | --- |
| Bank (Member FDIC) | No |
| Checking Accounts | Yes |
| Savings Accounts | No |
| Credit Cards | Yes |
| Debit Cards | Yes |
| Mortgage Loans | No |
Final thoughts
TD Ameritrade is a technology-focused company that understands its customers and delivers a high-quality client experience. Especially with $0 stock and ETF trades, any investor or trader, new or seasoned, will find TD Ameritrade to be a winner.
Is TD Ameritrade good?
TD Ameritrade is an excellent choice for investors and traders. It's one of the largest brokerages in America, with over $6 trillion in customer assets, and is trusted by over 28 million customers.
TD Ameritrade delivers the best stock trading app for beginners and is our top choice in 2022. Charles Schwab's acquisition of TD Ameritrade has further strengthened the brand's position as a market leader.
How much does it cost to open a TD Ameritrade account?
You can open an account with any dollar amount using five supported funding methods available. There is no minimum deposit required to open an account with TD Ameritrade.
Using an ACH transfer to fund your account has a limit of $50 to $250,000 per deposit in some circumstances; other methods, such as wire transfers, have no limit.
Does TD Ameritrade charge a monthly fee?
While there are generally no fees for maintaining your TD Ameritrade account — regardless of balance — there are certain service fees that you may incur depending on how you set up your account.
For example, there is a $2 fee for monthly paper statements for accounts with less than $10,000 in liquidation value, but the fee is waived if you opt for electronic statements instead.
About TD Ameritrade
Headquartered in Omaha, Nebraska, TD Ameritrade was founded in 1975 as one of the first online brokerages in the United States. It now serves 11 million clients representing more than $1 trillion in assets under management. In 2019, Charles Schwab announced it was acquiring TD Ameritrade in an all-stock transaction valued at approximately $26 billion. At the time of closing in 2020, the combined company housed roughly $6 trillion in assets and 28 million brokerage accounts.
2022 Review Methodology
Our mission at StockBrokers.com is simple: provide thorough and unbiased reviews of online brokers, based on an extraordinary level of hands-on testing and data collection. Our ratings and awards are based on this data and our experts' deep authority in the field; brokers cannot pay for preferential treatment. Here's more about trustworthiness at StockBrokers.com.

For the StockBrokers.com 12th Annual Review published in January 2022, a total of 3,075 data points were collected over three months and used to score 15 top brokers. This makes StockBrokers.com home to the largest independent database on the web covering the online broker industry.

As part of our annual review process, all brokers had the opportunity to provide updates and key milestones and complete an in-depth data profile, which we hand-checked for accuracy. Brokers also were offered the opportunity to provide executive time for an annual update meeting.

Our rigorous data validation process yields an error rate of less than .001% each year, providing site visitors quality data they can trust. Learn more about how we test.
About the Author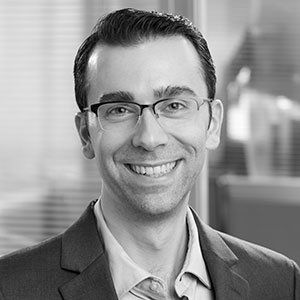 Blain Reinkensmeyer Blain Reinkensmeyer is a Managing Partner at Reink Media Group. He heads research for all U.S.-based brokerages on StockBrokers.com and is respected by executives as the leading analyst covering the online broker industry. Blain's insights have been featured in the New York Times, Wall Street Journal, Forbes, and the Chicago Tribune, among other media outlets, and he is noted as a top expert on the U.S. online brokerage industry.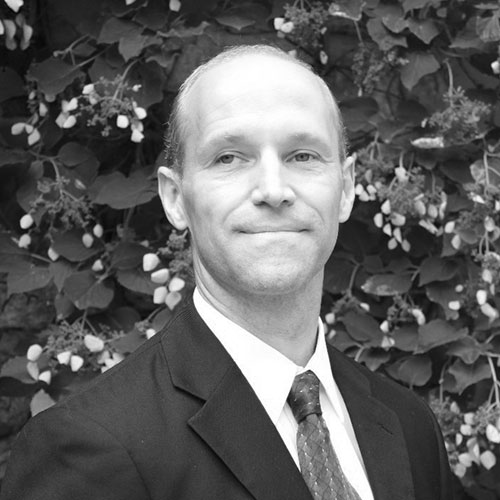 Chris McKhann Chris McKhann has been in the industry for more than 20 years. He has worked for many of the top names in the online trading space, including TD Ameritrade and optionMONSTER, which later became part of E*TRADE. His work has been cited in the Wall Street Journal, Reuters, the Financial Times, Forbes, CNBC, Nasdaq.com and Nikkei. He has also been an advisor and outside trader for several hedge funds. He was one of the first traders to delve into the VIX tradable products and to write about them (back in 2006). Chris is also an educator who teaches high school statistics, finance and computer science.
---