StockBrokers.com is committed to the highest ethical standards and reviews services independently. Advertiser Disclosure
TD Ameritrade Review
The extra cost of trading with TD Ameritrade is worth every cent – the brokerage delivers fantastic platforms, research, mobile apps, education, and customer service. This outstanding all-round experience makes TD Ameritrade our No. 1 overall broker in 2019.
Top Takeaways for 2019
After spending six months testing 16 online brokers for our ninth annual stock broker review, here are our top findings on TD Ameritrade:
Founded in 1975, TD Ameritrade is home to over 11 million funded broker accounts and $1 trillion in total client assets.
After assessing nearly 300 variables and spending hundreds of hours testing, TD Ameritrade came out on top as our No. 1 Overall broker for 2019.
From stocks to bonds and everything in between, TD Ameritrade is a fantastic full-service brokerage. Beyond placing first overall, TD Ameritrade won first place awards in multiple other categories: Platforms and Tools, Customer Service, Education, and Beginners.
TD Ameritrade also finished Best in Class (top 5) in numerous categories including Offering of Investments, IRA Accounts, Research, Mobile Trading, Ease of Use, Options Trading, and Active Trading.
TD Ameritrade's desktop trading platform, thinkorswim, is our top pick for traders in 2019. The mobile app companion to thinkorswim, Mobile Trader, also won our award for No. 1 Trader App. Needless to say, TD Ameritrade delivers for all trader types, including day traders.
In our nationwide testing, TD Ameritrade's phone service was once again terrific, finishing first for the third year in a row.
Thanks to technology and artificial intelligence (AI), customers can access TD Ameritrade quote and account functionality everywhere, from Alexa to Facebook, Twitter, and even Apple Messages.
Beyond AI, innovation is seen across the TD Ameritrade experience. For example, TD Ameritrade runs its own media network where it broadcasts market commentary, interviews, and educational segments every trading day.
No broker can be completely perfect, and TD Ameritrade's primary drawback is pricing. At $6.95 per stock trade, TD Ameritrade is expensive, which makes it a poor choice for discount trading.
Exclusive Offer:
Overall Summary
| Feature | TD Ameritrade |
| --- | --- |
| Overall | |
| Commissions & Fees | |
| Offering of Investments | |
| Platforms & Tools | |
| Research | |
| Education | |
| Mobile Trading | |
| Customer Service | |
| Ease of Use | |
Commissions & Fees
At TD Ameritrade, you pay for what you get. Consequently, trading is more expensive than most other brokers. Regular stock trades are $6.95 and options trades cost $6.95 + $0.75 per contract. Fortunately, there are no additional charges for trading penny stocks.
Also, while TD Ameritrade does offer 571 commission-free ETFs, investors should be aware that any commission-free ETF sold within 30 days of purchase is subject to a short-term trading fee of $13.90.
TD Ameritrade pricing summary:
| Feature | TD Ameritrade |
| --- | --- |
| Minimum Deposit | $0.00 |
| Stock Trade Fee (per trade) | $6.95 |
| ETF Trade Fee | $6.95 |
| Options Base Fee | $6.95 |
| Options Per Contract Fee | $0.75 |
| Mutual Fund Trade Fee | $49.99 |
| Broker Assisted Trades Fee | $44.99 |
| Commission-Free ETFs | 571 |
Platforms & Tools
Once again, for the eighth successive year, TD Ameritrade is number one for trading platforms and tools, thanks to desktop-based thinkorswim. Whether day trading, options trading, or you are just a casual investor, thinkorswim is a winner.
Charting: As far as charting goes, thinkorswim is so advanced it is rivaled only by TradeStation. A few clicks of the mouse will have dozens of charts streaming real-time data, and even the pickiest trader will be satisfied with the 400+ technical studies available for each chart (the highest in the industry), not to mention the fact that each study can be customized using thinkscript, thinkorswim's proprietary coding language.
Trading tools: TD Ameritrade's thinkorswim is home to an impressive array of tools. These include company profiling, advanced earnings analysis, plotting FRED data, charting social sentiment, back testing and replaying historical markets tick by tick, or viewing economic and corporate calendars. The brokerage also enables traders to create and conduct real-time stock scans, share charts and workspace layouts, and perform advanced options analysis. The rabbit hole goes as far as any trader's imagination will take them. It's a dazzling offering of choices that will set your mind spinning – in a good way.
Earnings analysis: The thinkorswim Earnings Analysis tool is my favorite for planning ahead for earnings releases and assessing each company's results afterwards. The tool plots price action and volatility before and after previous releases. It also pulls data from Wall Street analysts and crowd-sourced ratings from Estimize to plot EPS estimate ranges alongside actual results. The whole experience brings clarity with much less noise. It's awesome.
No web platform: TD Ameritrade used to offer a browser-based trading platform, Trade Architect, which was great for casual investors due to its focus on simplicity. It was finally shut down in 2018 because it was flash-based and unsupported by modern browsers. As of September 2019, a new platform has not been launched to take its place.
Gallery
Research
Like its biggest competitors, TD Ameritrade has a substantial research offering. Traders will feel right at home, thanks to the TD Ameritrade Network and unique line-up of tools.
TV network: The TD Ameritrade Network, TD Ameritrade's live streaming financial network, broadcasts live every day from 8:00 ET to 5:00 ET, and includes an excellent mix of market analysis as well as trader education. Does the TD Ameritrade Network compete head-to-head with such mainstream networks as CNBC, Fox Business, and Bloomberg? No. But it's a great foundation; oh, and there isn't an endless stream of commercials.
Market commentary: TD Ameritrade also provides written daily market commentary and analysis through The Ticker Tape. Content is widespread, covering day-to-day markets as well as general finance, savings, retirement, and trader education. Together with The Ticker Tape, the broker publishes thinkMoney, TD Ameritrade's quarterly print (and digital) magazine, which focuses entirely on education. For stock and options trading, TD Ameritrade is great. For long-term investing and retirement-related content, I prefer Fidelity Viewpoints and Schwab Insights.
Social trading: TD Ameritrade's website includes a handful of unique tools. For example, the Social Signals tools displays both a real-time streaming feed of algorithmically filtered brand-relevant tweets – which I found much better than seeing a list of recent StockTwits tweets – and a summary chart of the most-tweeted brands.
Gallery
Customer Service
To score Customer Service, StockBrokers.com partners with customer experience research group Confero to conduct phone tests from locations throughout the United States. For our 2019 Broker Review, 300 customer service tests were conducted over ten weeks.
Results
Average Connection Time: <1 minute
Average Net Promoter Score: 9.0 / 10
Average Professionalism Score: 8.8 / 10
Overall Score: 9.01 / 10
Ranking: 1 th (16 brokers)
Mobile Trading
Of all the brokers, TD Ameritrade has the most tech-focused mobile offering. With AI central to its long-term strategy, TD Ameritrade is literally everywhere. Looking at apps specifically, Mobile Trader is my top pick for traders in 2019.
Two apps: With mobile, TD Ameritrade took a different approach by offering not one, but two smartphone apps: TD Ameritrade Mobile and TD Ameritrade Mobile Trader. TD Ameritrade Mobile is designed for casual investors, while TD Ameritrade Mobile Trader is designed for the feature-hungry active trader.
AI and tech innovation: TD Ameritrade was one of the first brokers to offer an Alexa Skill, and in August 2017, it became the first broker to integrate with Facebook Messenger, embracing the future of artificial intelligence (AI) with its own chatbot. The latest addition in 2018 was Apple Business Chat, which I am using more and more frequently to grab quick stock quotes. Bottom line, if you appreciate technology and AI, you will enjoy TD Ameritrade.
Minor drawbacks: Watch lists created on the website only sync with TD Ameritrade Mobile, while watch lists on thinkorswim only sync with Mobile Trader. Also, TD Ameritrade Mobile lacks a customizable dashboard, which I feel opens the door to much more relevant account personalization and insights, especially for investors. In comparison, this is an area where Fidelity's mobile app shines.
Gallery
Offering of Investments
TD Ameritrade provides everything one might expect of a full-service brokerage, from stock trading to retirement guidance. Also offered are both futures and forex trading. If there is one drawback, it is with international trading; TD Ameritrade customers can only trade US and Canadian-listed securities.
Education
Excellent education makes TD Ameritrade an easy winner for beginners. Organized into courses with quizzes, over 200 videos are available. Also provided each month are hundreds of webinars and educational sessions, and the website gamifies learning by awarding points alongside badges to encourage further education. If that wasn't enough, TD Ameritrade even publishes its own magazine, called thinkMoney, and blog, The Ticker Tape.
Gallery
Banking
Customers who bank with TD Ameritrade are not protected by FDIC insurance; however, the broker does provide basic services to customers through 364 retail service centers across the US. Like its closest competitors, TD Ameritrade provides mobile check deposit, online bill pay, and ATM fee reimbursement. That said, no savings accounts offered.
Final Thoughts
TD Ameritrade is a technology-focused company that just gets it. They understand their customers and the value of a high-quality user experience, and they know what it takes to stay ahead of the competition.
Any investor or trader, new or seasoned, will find TD Ameritrade a great fit for their needs. The main gripe with the broker is cost, but what you pay for is what you get, and the quality delivered by TD Ameritrade is undoubtedly worth the extra few dollars per trade.
In 2019, TD Ameritrade is on top and finished first overall.
About TD Ameritrade
Founded in 1975, TD Ameritrade is a publicly traded online brokerage (symbol "AMTD") that is home to over $1 trillion in client assets. The brokerage services over 11 million customer accounts and processes over 900,000 trades per day.
In exchange for their higher cost per trade than other brokers – $6.95 for stock trades and $6.95 + $.75 per contract for options trades – TD Ameritrade delivers an exceptional offering across the board. Technology and innovation are central parts of the TD Ameritrade way.
2019 Review Methodology
For the StockBrokers.com ninth annual best online brokers review published in February 2019, a total of 4,544 data points were collected over six months and used to score brokers. This makes StockBrokers.com home to the largest independent database on the web covering the online broker industry.

Participation is required to be included. Each broker completed an in-depth data profile and provided executive time (live in person or over the web) for an annual update meeting. Our rigorous data validation process yields an error rate of less than .001% each year, providing site visitors quality data they can trust. Learn more about how we test.
---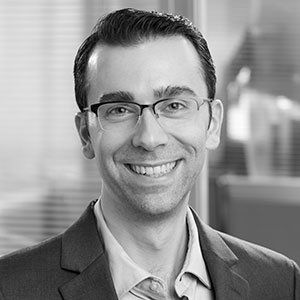 About the author: Blain Reinkensmeyer As Head of Research at StockBrokers.com, Blain Reinkensmeyer has 18 years of trading experience with over 1,000 trades placed during that time. Referenced as a leading expert on the US online brokerage industry, Blain has been quoted in The New York Times, Forbes, and the Chicago Tribune, among others.