StockBrokers.com is committed to the highest ethical standards and reviews services independently. Learn how we make money.
Fidelity Review
Fidelity is a value-driven online broker offering $0 trades, industry-leading research, excellent trading tools, an easy-to-use mobile app, and comprehensive retirement services. Serving over 40 million customers, Fidelity is a winner for everyday investors.
Top Takeaways for 2022
After spending three months testing 15 of the best online brokers for our 12th Annual Review, here are our top findings on Fidelity:
Fidelity delivers value across its entire client experience. The Fidelity website and mobile app both breezed through our rigorous usability assessments, earning five-star ratings in each. Furthermore, thanks to a plethora of educational resources, Fidelity is a winner for beginners.
Fidelity shines for research, whether you're viewing stock, ETF, and mutual fund quotes or running through a screener to find investment ideas. Investors with IRA accounts will also be impressed.
Beyond everyday investors, Fidelity's Active Trader Pro desktop platform is excellent for active trading, including day trading and options trading.
Overall summary
| Feature | Fidelity |
| --- | --- |
| Overall | |
| Commissions & Fees | |
| Platforms & Tools | |
| Research | |
| Mobile Trading Apps | |
| Offering of Investments | |
| Education | |
| Ease of Use | |
Offering of investments
Fidelity provides all the benefits an investor would expect from a full-service brokerage, including the entire spectrum of investment services, from stock trading to retirement guidance.
Cryptocurrency: Fidelity does not offer cryptocurrency trading to retail investors.
Fractional shares: Fractional shares trading enables investors to buy a fraction of a share instead of a whole share. For example, for a stock trading at $500 per share, investors can buy 1/10th a share for $50. In 2022, Fidelity remains our favorite broker for fractional shares trading thanks to its meticulously designed order ticket and dedication to providing customers the lowest cost executions.
Other investments: While futures, forex trading and cryptocurrency trading are not offered, international trading is, which enables customers to trade in 25 countries and exchange between 16 currencies. In the international trading department, only Interactive Brokers, which is built for professionals, offers more global access.
Retirement services: Fidelity offers traditional, Roth and rollover IRAs alongside excellent education and tools for retirement planning, and the broker charges no miscellaneous fees for IRA accounts.
Fidelity offering summary:
| Feature | Fidelity |
| --- | --- |
| Stock Trading | Yes |
| OTCBB / Pink Sheets | Yes |
| Options Trading | Yes |
| Complex Options Max Legs | 4 |
| Bonds (US Treasury) | Yes |
| Futures Trading | No |
| Forex Trading | No |
| Mutual Funds (Total) | 9615 |
| Advisor Services | Yes |
| Crypto Trading | No |
| Crypto Trading - Total Coins | 0 |
Commissions and fees
After factoring in order execution, where Fidelity reigns supreme, Fidelity's $0 stock and ETF trades consistently yield additional value for customers.
Penny stocks: Unlike many brokers, Fidelity charges no additional fees for trading penny stocks.
No PFOF: Rare in the industry, Fidelity does not accept payment for order flow (PFOF), which results in cost savings for customers when placing stock trades. In fact, alongside Charles Schwab, Fidelity is the only broker to show customers the price improvement received on eligible orders.
Zero expense ratio mutual funds: Fidelity distinguishes its offering with the addition of several zero expense ratio mutual funds, helping investors save on costs, compared to funds available from Vanguard. For example, the symbols FNILX, FZIPX, FZROX, and FZILX offered at Fidelity come with no minimum deposit and a zero expense ratio. Transaction fee mutual funds cost $49.95 to purchase.
Fidelity pricing summary:
| Feature | Fidelity |
| --- | --- |
| Minimum Deposit | $0.00 |
| Stock Trades | $0.00 |
| Penny Stock Fees (OTCCB) | $0.00 |
| ETF Trade Fee | $0.00 |
| Options (Base Fee) | $0.00 |
| Options (Per Contract) | $0.65 |
| Futures (Per Contract) | N/A |
| Mutual Fund Trade Fee | $49.95 |
| Broker Assisted Trade Fee | $32.95 |
Mobile trading apps
While Fidelity offers three mobile applications, we focused on the investing app, where Fidelity's mobile experience is cleanly designed, bug-free, and delivers a phenomenal experience for investors. Those looking for a simplified experience can toggle over to the Beta Experience, which is a stripped-down version of the app. While active traders may be left wanting more, for the majority, Fidelity delivers, again winning our No. 1 Investor App in 2022.
Ease of use: While the homepage can feel a bit busy, navigation is straightforward and simple. The layout is intuitive, and finding what you're looking for is easy.
Customizable dashboard: Upon logging in, a unique, customizable dashboard experience, displayed as a personalized feed, greets you. Market cards float on top of varying scenery images that rotate after each login in your personalized feed, creating an experience found nowhere else. Cards cover everything, from market news to portfolio and watch list insights. As far as customizable dashboards go, Fidelity's is my favorite.
Charting: Charting is clean and includes after-hours charts, which is nice; however, only seven indicators (two in Android) are available – well below the industry average of over 30.
Other unique features: Research is robust and exactly what one would expect to find after using the website. Among many other highlights of the mobile app is the note-taking functionality, which allows you to log personal thoughts on individual stocks and the broader markets. There is also live streaming TV from Bloomberg within the mobile app, matching the Active Trader Pro desktop platform.
Mobile app drawbacks: While Fidelity thrives in its offering of mobile research, it struggles in the active trader department. To better serve active traders, Fidelity should consider a separate dedicated app, a strategy employed by both TD Ameritrade and E*TRADE.
Fidelity mobile app screenshots:
Fidelity mobile summary:
| Feature | Fidelity |
| --- | --- |
| iPhone App | Yes |
| Android App | Yes |
| Apple Watch App | Yes |
| Stock Alerts | Yes |
| Charting - After-Hours | Yes |
| Charting - Technical Studies | 7 |
| Charting - Study Customizations | Yes |
| Watch Lists - Streaming | Yes |
| Watch Lists - Create & Manage | Yes |
| Watch Lists - Column Customization | Yes |
Other trading platforms and tools
Fidelity's website provides everything an everyday investor needs to manage a portfolio. Active traders will appreciate Active Trader Pro, Fidelity's flagship desktop platform, which is loaded with trading tools.
Platforms overview: Active Trader Pro includes several unique, brewed-in-house tools, including Real-Time Analytics (streaming trade signals) and Trade Armor (real-time position analysis). Options trading with Active Trader Pro is also impressive and includes a variety of analysis tools. Overall, Fidelity competes among the best brokers for day trading and best for options trading.
Website watch lists: Fidelity's website watch list tool is my personal favorite among all the brokers I've tested in our annual review. Streaming quotes are included as well as 48 total columns of data to choose from. Furthermore, the workflow is seamless, making it a breeze to transition into equity research or into the docked order ticket to place a trade.
Charting: In Active Trader Pro, charting is cleanly laid out and includes 22 different drawing tools, 129 optional studies, custom user profiles, chart trading, alerts, notes, and more. Trading Central (Recognia) is also incorporated to automate the identification of common technical patterns.
Fidelity trading platform screenshots:
Fidelity trading platform summary:
| Feature | Fidelity |
| --- | --- |
| Desktop Trading Platform | Yes |
| Web Trading Platform | Yes |
| Paper Trading | No |
| Trade Journal | Yes |
| Watch Lists - Total Fields | 91 |
| Charting - Indicators / Studies | 129 |
| Charting - Drawing Tools | 22 |
| Charting - Study Customizations | 5 |
| Charting - Save Profiles | Yes |
| Trade Ideas - Technical Analysis | Yes |
| Streaming Time & Sales | No |
| Trade Ideas - Backtesting | Yes |
Research
Fidelity's shining star is research. The entire website experience is meticulously laid out, clients can access portfolio updates via Google Assistant, and the broker provides terrific in-house market commentary.
Stock research: When pulling quotes, Fidelity provides 17 third-party research reports for stocks and five for ETFs, the largest of any broker. Is that information overload? Perhaps. But it illustrates how thorough Fidelity is when it comes to research. However, surprisingly, no third-party research reports are offered for mutual funds, despite Fidelity offering both Lipper rankings and Morningstar ratings.
Market commentary: Fidelity's leadership in research also extends to market commentary with Fidelity Viewpoints. Only Charles Schwab with its Insights articles, can go toe-to-toe with Fidelity's market analysis. As a regular reader myself, my favorite Viewpoint article is the annual sector outlook report, which highlights key trends to watch and includes detailed sector analysis. Viewpoints aside, there is also streaming Bloomberg TV available within Fidelity's Active Trader Pro desktop platform.
Screening for trade ideas: Fidelity's stock, ETF, and mutual fund screeners are easy to use, rich in data, and set the benchmark for the industry. Thematic investing, ESG (Environmental, Social, and Governance) data, Morningstar ratings — the list of unique features is extensive.
Fidelity market research screenshots:
Fidelity research summary:
| Feature | Fidelity |
| --- | --- |
| Research - Stocks | Yes |
| Stock Research - ESG | Yes |
| Stock Research - PDF Reports | 11 |
| Screener - Stocks | Yes |
| Research - ETFs | Yes |
| Screener - ETFs | Yes |
| Research - Mutual Funds | Yes |
| Screener - Mutual Funds | Yes |
| Research - Pink Sheets / OTCBB | Yes |
| Research - Bonds | Yes |
Education
There's something for everyone in Fidelity's educational offerings. Fidelity does a great job of organizing content into roadmaps with progress tracking, as well as sorting by experience level, category and content type. Articles, videos, webinars, infographics, courses, and even podcasts are made available to customers. Fidelity has also garnered our #1 Innovation and New Tool accolades with its Youth Account, a first-of-its-kind brokerage account for teens aged 13 to 17.
Learning center: Fidelity's Learning Center brings educational content in one place, such as archived webinars, classes for beginners, and a large variety of categories that each contain numerous articles. There is even an AI-driven recommendation engine to suggest educational content to you. Fidelity's YouTube channel provides a library of archived videos organized by playlist with related educational content published throughout the week. The Youth Account has its own learning center with the goal of educating young people to develop good financial habits.
Retirement education: Fidelity stands out with its retirement education. Over the years, I have compiled an entire folder of bookmarked Fidelity Viewpoint articles. Fidelity also offers a variety of in-house tools to provide you with a proper diagnosis of your financial position. The primary tool lineup, which all offer unique insights, includes Financial Checkup, Retirement Score, Income Strategy Evaluator, and Guided Portfolio Summary.
Fidelity education screenshots:
Fidelity education summary:
| Feature | Fidelity |
| --- | --- |
| Education (Stocks) | Yes |
| Education (ETFs) | Yes |
| Education (Options) | Yes |
| Education (Mutual Funds) | Yes |
| Education (Bonds) | Yes |
| Education (Retirement) | Yes |
| Paper Trading | No |
| Videos | Yes |
| Progress Tracking | Yes |
| Interactive Learning - Quizzes | Yes |
Customer service
To score Customer Service, StockBrokers.com partners with customer experience research firm Confero to conduct phone tests from locations throughout the United States. For our 2022 Broker Review, 159 customer service tests were conducted over six weeks. Here are the results for Fidelity.
Results
Average Connection Time: 1-2 minutes
Average Net Promoter Score: 8.6 / 10
Average Professionalism Score: 8.9 / 10
Overall Score: 8.6 / 10
Ranking: 5th of 13 brokers
Banking services
Fidelity touts no-fee banking, offering 203 retail service centers and delivering a reliable experience. A cash management account is available and includes bill pay and use of a debit card. The Fidelity Rewards Visa Signature credit card offers 2% cashback on all purchases, with rewards deposited directly into any of your Fidelity accounts.
However, Fidelity offers no loyalty rewards for using multiple products, an area in which Bank of America - Merrill Edge reigns supreme.
Fidelity banking summary:
| Feature | Fidelity |
| --- | --- |
| Bank (Member FDIC) | No |
| Checking Accounts | Yes |
| Savings Accounts | Yes |
| Credit Cards | Yes |
| Debit Cards | Yes |
| Mortgage Loans | No |
Final thoughts
Overall, Fidelity delivers value for investors, with an impressive drive to provide the best possible customer service experience year after year. While Fidelity shines across the board, the backbone of Fidelity's success, research and retirement, will undoubtedly continue to be front and center for years to come.
Is Fidelity a safe company to invest with?
Fidelity is one of the largest brokerages in the world, making it a safe company to invest with. It's fully regulated in the U.S. with the SEC and FINRA, is trusted by over 32 million investors and holds over $8.3 trillion in assets under administration.
Money held in an investment account with Fidelity is protected by SIPC insurance, which covers up to $500,000 in securities and up to $250,000 in cash (up to a total of $750,000 per customer). Funds held in Fidelity's cash management account are swept to partner banks and protected by FDIC insurance.
Finally, Fidelity provides additional coverage in excess of SIPC limits, for up to $1 billion across all customer accounts, and with up to $1.9 million per customer for cash and no limit for securities.
Is Fidelity good for beginners?
Yes, Fidelity is a top choice for everyday investors, including beginners, thanks to a solid combination of educational content and a robust mobile app.
The Fidelity website platform is well-organized and not overly complex, making it a great place for beginners to fast-track their financial education and gain investing expertise; beginners can also trade fractional shares at Fidelity.
Does Fidelity have hidden fees?
There are virtually no account service fees or other hidden fees at Fidelity when you hold a self-directed brokerage account (robo-advisor and wealth management accounts do incur management and/or advisory fees, along with other specific actions). Fidelity is fully transparent with its pricing across its platforms. Options trading costs $0.65 per contract, and new bond issues are $1 per bond; there is a flat fee of $19.95 for broker-assisted trades.
In addition, with no minimum investment and zero-dollar commissions for trading stocks, ETFs, and Fidelity mutual funds, you can start with any trading budget at Fidelity without concern for trading costs. The exception is if you trade non-Fidelity mutual funds, which have a $49.95 fee for the opening of the trade. If it's a No Transaction Fee (NTF) mutual fund, the fee applies only if you close the trade within 60 days.
There are few other fees: a foreign exchange wire fee (up to 3%), a foreign dividends fee (1%), $100 per stock certificate transfer, and $32.95 per margin liquidation and broker-assisted trades.
About Fidelity
Headquartered in Boston, Massachusetts, Fidelity was founded in 1946 and is one of the largest asset managers in the world (1). As of December 2021, Fidelity is home to over 40 million individual customers and holds over $11 trillion in total customer assets under administration (2).
2022 Review Methodology
Our mission at StockBrokers.com is simple: provide thorough and unbiased reviews of online brokers, based on an extraordinary level of hands-on testing and data collection. Our ratings and awards are based on this data and our experts' deep authority in the field; brokers cannot pay for preferential treatment. Here's more about trustworthiness at StockBrokers.com.

For the StockBrokers.com 12th Annual Review published in January 2022, a total of 3,075 data points were collected over three months and used to score 15 top brokers. This makes StockBrokers.com home to the largest independent database on the web covering the online broker industry.

As part of our annual review process, all brokers had the opportunity to provide updates and key milestones and complete an in-depth data profile, which we hand-checked for accuracy. Brokers also were offered the opportunity to provide executive time for an annual update meeting.

Our rigorous data validation process yields an error rate of less than .001% each year, providing site visitors quality data they can trust. Learn more about how we test.
About the Author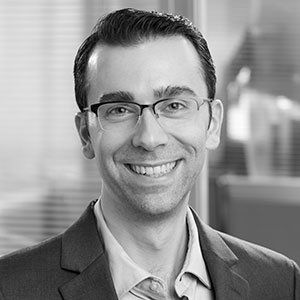 Blain Reinkensmeyer Blain Reinkensmeyer is a Managing Partner at Reink Media Group. He heads research for all U.S.-based brokerages on StockBrokers.com and is respected by executives as the leading analyst covering the online broker industry. Blain's insights have been featured in the New York Times, Wall Street Journal, Forbes, and the Chicago Tribune, among other media outlets, and he is noted as a top expert on the U.S. online brokerage industry.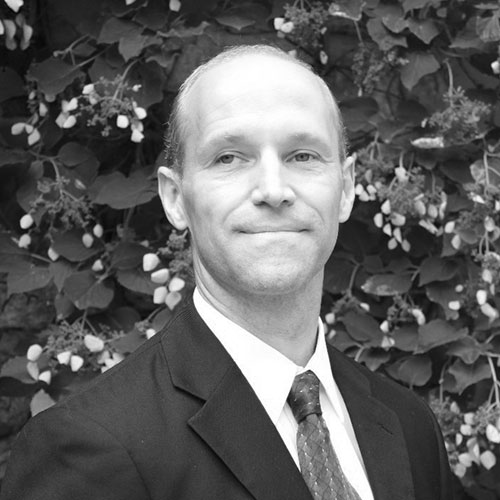 Chris McKhann Chris McKhann has been in the industry for more than 20 years. He has worked for many of the top names in the online trading space, including TD Ameritrade and optionMONSTER, which later became part of E*TRADE. His work has been cited in the Wall Street Journal, Reuters, the Financial Times, Forbes, CNBC, Nasdaq.com and Nikkei. He has also been an advisor and outside trader for several hedge funds. He was one of the first traders to delve into the VIX tradable products and to write about them (back in 2006). Chris is also an educator who teaches high school statistics, finance and computer science.
---