StockBrokers.com is committed to the highest ethical standards and reviews services independently. Advertiser Disclosure
Merrill Edge Review
Backed by parent company Bank of America, Merrill Edge delivers $0 stock and ETF trades with fantastic research and customer service. Better yet, for current banking customers, Merrill Edge's Preferred Rewards program offers the best rewards benefits across the industry.
Top Takeaways for 2020
After spending five months testing 15 of the best online brokers for our 10th Annual Review, here are our top findings on Merrill Edge:
Merrill Edge is our top pick in 2020 for investors looking to managing banking and brokerage under one roof. Merrill Edge received our industry award, #1 Overall Client Experience, thanks to offering $0 stock and ETF trades, excellent universal account management, the best multi-account rewards, and outstanding customer service.
With proprietary tools such as Stock Story and Portfolio Story, alongside robust educational resources, Merrill Edge is a winner for Research, Beginners, and IRA Accounts.
While Merrill Edge offers a feature-rich trading platform, it didn't impress us enough to make our top picks lists for day trading or options trading.
Special Offer:
Overall Summary
| Feature | Merrill Edge |
| --- | --- |
| Overall | |
| Commissions & Fees | |
| Offering of Investments | |
| Platforms & Tools | |
| Research | |
| Education | |
| Mobile Trading | |
| Customer Service | |
| Ease of Use | |
Commissions & Fees
Merrill Edge, like other discount brokers, provides customers unlimited free ($0) stock and exchange-traded fund (ETF) trades. Options trades cost just $.65 per contract; however, they are restricted to two legs max.
Preferred Rewards: My wife and I have been Preferred Rewards customers since the program's inception in 2014. For a combination of banking and brokerage, I have yet to find anything better. It's fantastic. To qualify for the base-tier, Gold, customers must maintain a three-month average combined balance of at least $20,000. Benefits through the Preferred Rewards program include money market savings boosts, credit card bonuses, investment discounts, and more.
No penny stocks: Merrill Edge does not allow trading of securities that trade over-the-counter (OTC). This includes stock priced below $5 per share, have limited or no financial disclosure information available, or have less than a $300 million in market cap. Bottom line, no penny stock trading.
Preferred Rewards tiers benefits comparison: Gold, Silver, Platinum
Merrill Edge Pricing Summary
| Feature | Merrill Edge |
| --- | --- |
| Minimum Deposit | $0.00 |
| Stock Trade Fee (per trade) | $0.00 |
| ETF Trade Fee | $0.00 |
| Options Base Fee | $0.00 |
| Options Per Contract Fee | $0.65 |
| Mutual Fund Trade Fee | $19.95 |
| Broker Assisted Trades Fee | $29.95 |
| Commission-Free ETFs | all |
Platforms & Tools
Merrill Edge offers everyday investors access to everything they need (and more) to manage an investment portfolio through the Merrill Edge website. For active traders, Merrill Edge offers its MarketPro desktop trading platform.
MarketPro pros: MarketPro is built for active traders and has a variety of bells and whistles. Highlights include 285 optional columns for watch lists, easy-to-use charting, automated technical analysis through Recognia, and numerous options tools, including the idea generation tool OptionsPlay.
MarketPro cons: MarketPro has two critical drawbacks that will deter day traders. First, there are no one-click buy and sell buttons for speedy order entry, nor is there an option to disable the order confirmation window. Second, direct market routing or advanced order types, such as conditional orders, are not supported.
Trading Platform Screenshots
Research
Merrill Edge offers customers excellent research for stocks, ETFs, and mutual funds that will satisfy the pickiest of investors. Better yet, our testing found Merrill Edge to have the most robust ESG (Environmental, Social, and Governance) research of any broker in the industry.
Proprietary tools: Merrill Edge offers several unique research tools found nowhere else. Stock Story (stocks), Fund Story (ETFs, mutual funds), Portfolio Story (all holdings), and Portfolio Briefing (interactive video summary) take readers through unique, clean, concise, educational, and insightful research for individual securities (images below) and overall portfolios. Stock Story won our award for our favorite new tool in 2017, and Portfolio Story won the same award for its launch in 2018.
Fund research: Merrill Edge is unique in that it uses both Morningstar and Lipper as its primary research providers. Thanks to this dual provider offering, Merrill Edge's ETF and mutual funds research is extremely thorough.
Other research: Merrill Edge offers excellent third-party research integrations, including Trefis (company valuations), Recognia (automated technical analysis), and MSCI ESG ratings (Environmental, Social, and Governance), among others. Merrill (previously Merrill Lynch) institutional research and market reports can also be found throughout the site, including the Research Investment Committee (RIC) Report (Merrill's flagship report).
Drawbacks: Bond research at Merrill Edge is lackluster and trails its full-service brokerage competitors.
Research screenshots:
Customer Service
To score Customer Service, StockBrokers.com partners with customer experience research group Confero to conduct phone tests from locations throughout the United States. For our 2020 Broker Review, 280 customer service tests were conducted over ten weeks.
Results
Average Connection Time: <1 minute
Average Net Promoter Score: 9.3 / 10
Average Professionalism Score: 9.3 / 10
Overall Score: 9.40 / 10
Ranking: 2 nd (14 brokers)
Mobile Trading
Merrill Edge's mobile app is easy to use, great for research, and exceeds the industry standard experience. For current Bank of America customers, the universal account access and functionality makes the app an easy winner.
Good stuff: Apple Face ID login, coupled with a cleanly designed dashboard, makes it very easy to jump in and check in on your portfolio. Research is excellent for stocks, ETFs, and mutual funds, thanks to the inclusion of Stock Story and Fund Story. Lastly, all mobile devices are supported, including Apple Watch.
Bad stuff: Charting is comprehensive and includes a variety of customizations. However, the interface itself is outdated and not HTML 5, making it difficult to read, especially when using any of the 34 optional technical indicators.
Mobile app screenshots
Banking
Merrill Edge is part of Bank of America. When it comes to banking and brokerage, Merrill Edge takes the crown thanks to seamless universal account management and the Preferred Rewards program. Full online banking services are offered through Bank of America, which includes $250,000 in FDIC-insured account protection.
As a customer myself, when I log in to my Bank of America account, I can see all my bank, credit cards, loan, and investment accounts on the same screen. If I want to access Merrill Edge, I simply click and go. It's great.
Offering of Investments
Merrill Edge provides a diverse offering that meets the industry standard while thriving in its offering of online banking. That said, active traders will be left wanting more. All in all, stocks, ETFs, options (max two legs only), mutual funds, and bonds are all offered.
In addition to self-directed investing, Merrill Edge also offers automated (robo-advisor) portfolio management alongside fully managed advisory services with an advisor.
Education
Learning about investing and retirement is a pleasant experience at Merrill Edge, thanks to excellent organization and quality, in-house curated content. Through Merrill Edge's Guidance and Retirement Center, customers can conduct goal planning for all of life's many events, use calculators to determine areas for improvement, read educational articles, watch videos, schedule one-on-one appointments, and more.
Merrill Edge includes the Morningstar Investing Classroom courses, which are easy to follow and include quizzes. All that said, surprisingly, Merrill Edge does not offer any webinars.
Learning center screenshots
Final Thoughts
Overall, Merrill Edge provides customers with a fantastic, well-rounded offering. Investors will appreciate Merrill Edge's $0 trades, robust research, and reliable customer service. Similarly, Bank of America customers will discover that Merrill Edge is an excellent extension of the Bank of America brand.
About Merrill Edge
Launched in 2010 and headquartered in Charlotte, North Carolina, Merrill Edge is the self-directed trading arm of Bank of America. Merrill Edge was originally created by Merrill Lynch, which became a subsidiary of Bank of America in 2008 (1). Operating one of the largest banks in the United States, Bank of America is a household brand name serving over 66 million consumer and small business clients across 35 countries (2).
2020 Review Methodology
For the StockBrokers.com tenth annual best online brokers review published in January 2020, a total of 3,540 data points were collected over six months and used to score brokers. This makes StockBrokers.com home to the largest independent database on the web covering the online broker industry.

Participation is required to be included. Each broker completed an in-depth data profile and provided executive time (live in person or over the web) for an annual update meeting. Our rigorous data validation process yields an error rate of less than .001% each year, providing site visitors quality data they can trust. Learn more about how we test.
---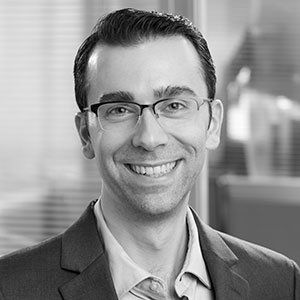 About the author: Blain Reinkensmeyer As Head of Research at StockBrokers.com, Blain Reinkensmeyer has 18 years of trading experience with over 1,000 trades placed during that time. Referenced as a leading expert on the US online brokerage industry, Blain has been quoted in the Wall Street Journal, The New York Times, Forbes, and the Chicago Tribune, among others.