StockBrokers.com is committed to the highest ethical standards and reviews services independently. Advertiser Disclosure
Merrill Edge Review
Merrill Edge offers $0 trades with industry-leading research tools — especially for ESG research — and excellent customer service. Better yet, the Preferred Rewards program at Bank of America, Merrill Edge's parent, offers eligible clients the best rewards of any bank broker we tested in 2022.
Visit Site
Invest in a new account and get up to $600.
Top Takeaways for 2022
After spending three months testing 15 of the best online brokers for our 12th Annual Review, here are our top findings on Merrill Edge:
With proprietary tools such as Stock Story and Portfolio Story alongside robust educational resources, Merrill Edge is among our Best in Class for Research, Beginners and IRA Accounts.
Merrill Edge remains our top pick in 2022 for investors looking to manage banking and brokerage under one roof. Merrill Edge received our industry awards for No. 1 Overall Client Experience and No. 1 Client Dashboard, thanks to offering $0 stock and ETF trades, excellent universal account management, the best multi-account rewards and outstanding customer service.
While Merrill Edge offers a feature-rich trading platform, MarketPro, it didn't impress us enough to make our top picks lists for day trading or options trading.
Overall summary
| Feature | Merrill Edge |
| --- | --- |
| Overall | |
| Commissions & Fees | |
| Platforms & Tools | |
| Research | |
| Mobile Trading Apps | |
| Offering of Investments | |
| Education | |
| Ease of Use | |
Offering of investments
Merrill Edge provides a diverse offering that meets the industry standard and goes beyond it with its online banking offering. That said, active traders will be left wanting more. On offer are stocks, ETFs, options, mutual funds, and bonds. Fractional shares, futures, forex, and cryptos are not available.
Investment guidance: In addition to self-directed investing, Merrill Edge also offers automated (robo-advisor) portfolio management ($1,000 minimum investment) alongside fully managed advisory services with an advisor ($20,000 minimum investment) through its Guided Investing program.
Cryptocurrency: Merrill Edge does not offer cryptocurrency as a tradeable asset. You will have to sign up with a crypto exchange to trade popular tokens such as Bitcoin, Ethereum, or Dogecoin.
Retirement services: Merrill offers traditional, Roth and rollover IRAs, and placed among the best IRA accounts in our 2022 review.
Merrill Edge offering summary:
| Feature | Merrill Edge |
| --- | --- |
| Stock Trading | Yes |
| OTCBB / Pink Sheets | Yes |
| Options Trading | Yes |
| Complex Options Max Legs | 4 |
| Bonds (US Treasury) | Yes |
| Futures Trading | No |
| Forex Trading | No |
| Mutual Funds (Total) | 3466 |
| Advisor Services | Yes |
| Crypto Trading | No |
| Crypto Trading - Total Coins | 0 |
Commissions and fees
Merrill Edge, like other discount brokers, provides customers unlimited free ($0) stock and exchange-traded fund (ETF) trades. Options trades cost just $.65 per contract.
Penny stocks: Merrill Edge does not allow trading of securities that trade over-the-counter (OTC). This includes stocks that are priced below $5 per share, have limited or no financial disclosure information available, or have less than a $300 million market cap. Bottom line, no penny stock trading.
Preferred Rewards: Merrill's tiered rewards system, which was recently expanded, makes for a top-notch combination of banking and brokerage. To qualify for the base tier, Gold, customers must maintain a three-month average combined balance of at least $20,000. Benefits through the Preferred Rewards program include money market savings boosts, credit card bonuses, investment discounts, and more.
Fractional shares: Merrill Edge does not currently support fractional shares trading.
Merrill Edge Preferred Rewards summary:
Merrill Edge pricing summary:
| Feature | Merrill Edge |
| --- | --- |
| Minimum Deposit | $0.00 |
| Stock Trades | $0.00 |
| Penny Stock Fees (OTCCB) | N/A |
| ETF Trade Fee | $0.00 |
| Options (Base Fee) | $0.00 |
| Options (Per Contract) | $0.65 |
| Futures (Per Contract) | N/A |
| Mutual Fund Trade Fee | $19.95 |
| Broker Assisted Trade Fee | $29.95 |
Mobile trading apps
Merrill Edge's mobile app is easy to use, great for research and exceeds the industry standard experience. For existing Bank of America customers, the universal account access and functionality makes the app an easy winner. All mobile devices are supported, including Apple Watch.
Ease of use: Apple Face ID and fingerprint login, coupled with a cleanly designed dashboard, makes it very easy to jump in and check in on your portfolio. Research is excellent for stocks, ETFs, and mutual funds, thanks to the inclusion of Stock Story and Fund Story.
Charting: Charting is comprehensive and includes a variety of customizations. However, the interface itself is outdated and not HTML 5, making it difficult to read, especially when using any of the 34 optional technical indicators, which are only supported in landscape mode.
Merrill Edge mobile app screenshots:
Merrill Edge mobile summary:
| Feature | Merrill Edge |
| --- | --- |
| iPhone App | Yes |
| Android App | Yes |
| Apple Watch App | Yes |
| Watch List Syncing | Yes |
| Stock Alerts | Yes |
| Charting - After-Hours | No |
| Charting - Technical Studies | 34 |
| Charting - Study Customizations | Yes |
| Watch Lists - Streaming | Yes |
| Watch Lists - Create & Manage | Yes |
| Watch Lists - Column Customization | No |
Other trading platforms and tools
Merrill Edge offers everyday investors access to everything they need (and more) to manage an investment portfolio through the Merrill Edge website. For active traders, Merrill Edge offers its MarketPro desktop trading platform, which is feature-rich but not suitable for day trading.
Dynamic Insights: Merrill Edge's AI powered account dashboard, called Dynamic Insights, again won our industry award for No. 1 Client Dashboard. Dynamic Insights pulls all your data into one spot and uses AI to personalize it, making it the ultimate launching pad for your Merrill Edge account.
After opening Dynamic Insights, you will find a high-level summary of your brokerage and bank accounts. Below that, realized gains and losses, portfolio performance against the market, holdings insights including news events, tax events, movers, and ratings changes, are all included. A high-level market overview for the day is also present. I'm eager to see how the tool evolves in the years to come.
Trading tools: MarketPro is built for active traders and has a variety of bells and whistles. Highlights include 285 optional columns for watch lists, easy-to-use charting, automated technical analysis through Trading Central (Recognia), and numerous options tools, including the idea generation tool OptionsPlay.
On the downside, MarketPro has two critical drawbacks that will deter day traders. First, there are no one-click buy and sell buttons for speedy order entry, nor is there an option to disable the order confirmation window. Second, direct market routing or advanced order types, such as conditional orders, are not supported. Lastly, while minor, the platform is built on Java, which makes the installation process a bit finicky.
Merrill Edge trading platform screenshots:
Merrill Edge trading platform summary:
| Feature | Merrill Edge |
| --- | --- |
| Desktop Trading Platform | Yes |
| Web Trading Platform | Yes |
| Paper Trading | No |
| Trade Journal | No |
| Watch Lists - Total Fields | 285 |
| Charting - Indicators / Studies | 104 |
| Charting - Drawing Tools | 22 |
| Charting - Study Customizations | 8 |
| Charting - Save Profiles | Yes |
| Trade Ideas - Technical Analysis | Yes |
| Streaming Time & Sales | Yes |
| Trade Ideas - Backtesting | Yes |
Research
Merrill Edge offers research for stocks, ETFs, and mutual funds that will satisfy the pickiest of investors. Better yet, our testing found Merrill Edge to have the most robust Environmental, Social, and Governance, or ESG, research of any broker in the industry, again earning our No. 1 award in 2022.
Stock research: Merrill Edge offers several unique research tools found nowhere else, including Stock Story, Portfolio Story and Idea Builder. Also included are excellent third-party research integrations, including Trefis (company valuations), Trading Central (Recognia) for automated technical analysis, and 43 variables from MSCI ESG ratings, among others.
ETFs and mutual funds research: Merrill Edge is unique in that it uses both Morningstar and Lipper as its primary research providers. Thanks to this dual offering, Merrill Edge's ETF and mutual funds research is extremely thorough. In addition, Fund Story provides ratings on 25,000 funds, which includes 12,000 mutual funds.
Bonds research: While bonds research at Merrill Edge trails its close competitors Fidelity and Charles Schwab, I found the fixed income reports from B of A Global Research to be of high quality with in-depth coverage of fundamental analysis for the bond markets.
Merrill Edge market research screenshots:
Merrill Edge research summary:
| Feature | Merrill Edge |
| --- | --- |
| Research - Stocks | Yes |
| Stock Research - ESG | Yes |
| Stock Research - PDF Reports | 3 |
| Screener - Stocks | Yes |
| Research - ETFs | Yes |
| Screener - ETFs | Yes |
| Research - Mutual Funds | Yes |
| Screener - Mutual Funds | Yes |
| Research - Pink Sheets / OTCBB | Yes |
| Research - Bonds | Yes |
| Research - Futures | No |
| Research - Forex | No |
Education
Learning about investing and retirement is a pleasant experience at Merrill Edge, thanks to excellent organization and quality, as well as in-house curated content.
Learning center: Resources in Merrill Edge's Investor Education section feature an assortment of articles, videos and online courses that can be searched according to topic, format or your level of investing experience.
Investing basics: Merrill offers an excellent set of curated webinars on different themes, including ETFs, technical analysis and options trading. The on-demand videos can be searched through topic and/or difficulty level.
Life events education: Through Merrill Edge's Guidance and Retirement Center, customers can conduct goal planning for life events, use calculators to determine areas for improvement, read educational articles, watch videos, schedule one-on-one appointments, and more.
Audio: It's worth mentioning that Merrill offers audio segments, including the CIO Audiocast series and Merrill Perspective podcast. While both are more market research-focused, they do offer educational takeaways.
Merrill Edge education screenshots:
Merrill Edge education summary:
| Feature | Merrill Edge |
| --- | --- |
| Education (Stocks) | Yes |
| Education (ETFs) | Yes |
| Education (Options) | Yes |
| Education (Mutual Funds) | Yes |
| Education (Bonds) | Yes |
| Education (Retirement) | Yes |
| Paper Trading | No |
| Videos | Yes |
| Progress Tracking | No |
| Interactive Learning - Quizzes | Yes |
Customer service
To score Customer Service, StockBrokers.com partners with customer experience research firm Confero to conduct phone tests from locations throughout the United States. For our 2022 Broker Review, 159 customer service tests were conducted over six weeks. Here are the results for Merrill Edge.
Results
Average Connection Time: <1 minute
Average Net Promoter Score: 8.3 / 10
Average Professionalism Score: 8.5 / 10
Overall Score: 8.6 / 10
Ranking: 3rd of 13 brokers (tie)
Banking services
Merrill Edge is part of Bank of America, which offers a full suite of personal banking products, including savings accounts, checking accounts and credit cards. When it comes to banking and brokerage, Merrill Edge takes the crown thanks to seamless universal account management and its Preferred Rewards program.
Online banking services with Bank of America include $250,000 in FDIC-insured account protection. I've found moving back and forth between bank and brokerage accounts to be easy and efficient.
Merrill Edge banking summary:
| Feature | Merrill Edge |
| --- | --- |
| Bank (Member FDIC) | Yes |
| Checking Accounts | Yes |
| Savings Accounts | Yes |
| Credit Cards | Yes |
| Debit Cards | Yes |
| Mortgage Loans | Yes |
Final thoughts
Overall, Merrill Edge offers customers a superb, well-rounded offering. Investors will appreciate Merrill Edge's $0 trades, robust research and reliable customer service. Similarly, Bank of America customers will discover that Merrill Edge is an excellent extension of the Bank of America brand.
Is Merrill Edge good for beginners?
Merrill Edge is a good choice for beginner investors, and made it into our top 5 brokers for this category. Given its high-quality research and education, beginner investors will find a good place to start here, especially if they are looking to integrate their banking services.
Is a Merrill Edge account good?
Merrill Edge is a good choice for beginners, those interested in environmental, social and governance (ESG) investing, and those looking to have their banking and investing experiences under one roof.
How much money do you need to open a Merrill Edge account?
There is no minimum to open a Merrill Edge account. Certain services do require a minimum account balance. The robo-advisor portfolio management requires a $1,000 investment, and fully managed advisory services with an advisor carries a $20,000 minimum.
2022 Review Methodology
Our mission at StockBrokers.com is simple: provide thorough and unbiased reviews of online brokers, based on an extraordinary level of hands-on testing and data collection. Our ratings and awards are based on this data and our experts' deep authority in the field; brokers cannot pay for preferential treatment. Here's more about trustworthiness at StockBrokers.com.

For the StockBrokers.com 12th Annual Review published in January 2022, a total of 3,075 data points were collected over three months and used to score 15 top brokers. This makes StockBrokers.com home to the largest independent database on the web covering the online broker industry.

As part of our annual review process, all brokers had the opportunity to provide updates and key milestones and complete an in-depth data profile, which we hand-checked for accuracy. Brokers also were offered the opportunity to provide executive time for an annual update meeting.

Our rigorous data validation process yields an error rate of less than .001% each year, providing site visitors quality data they can trust. Learn more about how we test.
About the Author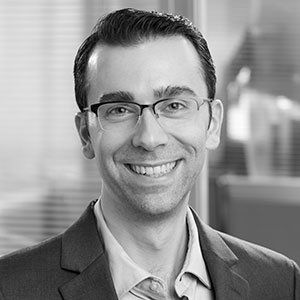 Blain Reinkensmeyer As Head of Research at StockBrokers.com, Blain Reinkensmeyer has 20 years of trading experience with over 1,000 trades placed during that time. Referenced as a leading expert on the US online brokerage industry, Blain has been quoted in the Wall Street Journal, The New York Times, the Chicago Tribune, and Fast Company, among others.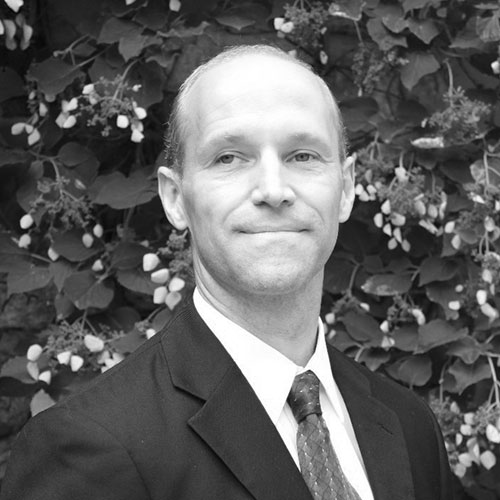 Chris McKhann Chris McKhann has been in the industry for more than 20 years. He has worked for many of the top names in the online trading space, including TD Ameritrade and optionMONSTER, which later became part of E*TRADE. His work has been cited in the Wall Street Journal, Reuters, the Financial Times, Forbes, CNBC, Nasdaq.com and Nikkei. He has also been an advisor and outside trader for several hedge funds. He was one of the first traders to delve into the VIX tradable products and to write about them (back in 2006). Chris is also an educator who teaches high school statistics, finance and computer science.
---