StockBrokers.com is committed to the highest ethical standards and reviews services independently. Advertiser Disclosure
ChoiceTrade Review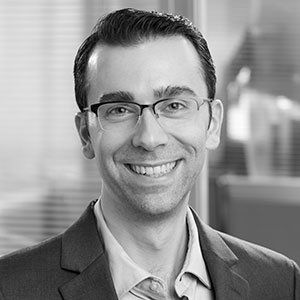 While ChoiceTrade advertises free stock trades, unfortunately, monthly costs add up, and, overall, ChoiceTrade provides customers an online investing experience not worth the hassle.
Top Takeaways for 2020
After spending five months testing 15 of the best online brokers for our 10th Annual Review, here are our top findings on ChoiceTrade:
In our testing, we found that ChoiceTrade underperforms in nearly every aspect of the trading experience, from platform options to research, customer service, and ease of use. Needless to say, we do not recommend ChoiceTrade for beginners.
While the Choice ELITE desktop-based platform surprised us with depth, including an okay mobile app, overall usability severely underperformed. As a result, the platform is a poor choice for day trading.
While ChoiceTrade markets free trading, the bottom line is that there is fine print, including monthly platform fees and inactivity fees, which customers should be aware of. Details aside, given the ultra-competitive $0 trades market, we do not recommend ChoiceTrade for commission-free trading or penny stocks.
Overall Summary
| Feature | ChoiceTrade |
| --- | --- |
| Overall | |
| Commissions & Fees | |
| Offering of Investments | |
| Platforms & Tools | |
| Research | |
| Education | |
| Mobile Trading | |
| Customer Service | |
| Ease of Use | |
Commissions & Fees
ChoiceTrade offers $0 stock trades for US customers and options trades for $.40 per contract ($50 per month cap).
Fine print: Specifically, traders get unlimited free stock trades if the stock is over $1 per share, traded on the NASDAQ or NYSE, a market or limit order is used, and you are not trading after hours. After-hours trades cost an additional $.005 per share and miscellaneous account fees are far higher than the industry average. Stocks under $1 cost $7 per trade.
Platform fee: While ChoiceTrade offers three third-party platform options, we focused our testing on the ChoiceTrade Elite Trader platform, which runs $29.95 per month. The only way to waive the monthly fee is to maintain a $30,000+ account balance.
Inactivity fee: ChoiceTrade also assesses a $35 quarterly inactivity fee for any account that does not place at least five trades during the current calendar quarter.
ChoiceTrade pricing summary:
| Feature | ChoiceTrade |
| --- | --- |
| Minimum Deposit | $0.00 |
| Stock Trade Fee (per trade) | $0.00 |
| ETF Trade Fee | $0.00 |
| Options Base Fee | $0.00 |
| Options Per Contract Fee | $0.40 |
| Mutual Fund Trade Fee | N/A |
| Broker Assisted Trades Fee | $30.00 |
| Commission-Free ETFs | All |
View all 23 data points
Platforms & Tools
ChoiceTrade offers three third-party platforms: QuoteStream (marketed as QuoteStream Trader), DAS Trader Pro (marketed as Direct ProTrader), and iVest Plus (marketed as ChoiceTrade Elite Trader). I focused my testing on ChoiceTrade Elite Trader, which runs $29.95 per month.
Trading tools: ChoiceTrade Elite Trader surprised me by checking off a number of advanced features that I wouldn't have expected. The platform is also widely supported, offering both web and desktop-download options. Unfortunately, the design is terrible. To compete with industry powerhouses like TD Ameritrade and TradeStation, which both offer excellent (and free) trading platforms, iVest Plus will need to hire a designer to work some magic.
Gallery
Research
Beyond pulling basic stock quotes and conducting elementary research such as viewing a balance sheet or income statement, ChoiceTrade has little to offer. Yes, there are fundamental metrics for stocks such as Price/Book ratio and insider analysis, but the data is presented in such an awkward fashion, with no disclosure of where the data comes from, that it's mostly worthless. Additionally, no ETFs research is offered beyond basic quotes, no mutual funds research is provided, and traditional screeners are nowhere to be found.
Gallery
Customer Service
To score Customer Service, StockBrokers.com partners with customer experience research group Confero to conduct phone tests from locations throughout the United States. For our 2020 Broker Review, 280 customer service tests were conducted over ten weeks.
Results
Average Connection Time: <1 minute
Average Net Promoter Score: 7.3 / 10
Average Professionalism Score: 5.0 / 10
Overall Score: 6.81 / 10
Ranking: 13 th (14 brokers)
Mobile Trading
ChoiceTrade offers a mobile app for its customers that supports the basics for trading on the go. Both iOS and Android apps are offered, and there is real-time streaming market data alongside decent charting, which includes after-hours visibility.
Unfortunately, compared to the best stock trading apps, ChoiceTrade struggles to compete, as functionality like basic price alerts is not supported.
Gallery
Offering of Investments
Beyond providing a platform on which to trade stocks and options online, ChoiceTrade has little to offer. Worse yet, there is no two-factor authentication login option for secure logins.
Final Thoughts
Unfortunately, time has not been friendly to ChoiceTrade. Today's world of online trading is hyper-competitive, with all the biggest names in the industry now offering $0 trades.
The 2019 price war brought household names such as TD Ameritrade, E*TRADE, and TradeStation down to $0 for regular stock trades. No matter how you slice the pie, ChoiceTrade just doesn't have the size and resources to compete for a piece of the market.
2020 Review Methodology
For the StockBrokers.com tenth annual best online brokers review published in January 2020, a total of 3,540 data points were collected over six months and used to score brokers. This makes StockBrokers.com home to the largest independent database on the web covering the online broker industry.

Participation is required to be included. Each broker completed an in-depth data profile and provided executive time (live in person or over the web) for an annual update meeting. Our rigorous data validation process yields an error rate of less than .001% each year, providing site visitors quality data they can trust. Learn more about how we test.
---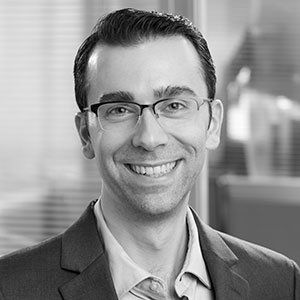 About the author: Blain Reinkensmeyer As Head of Research at StockBrokers.com, Blain Reinkensmeyer has 18 years of trading experience with over 1,000 trades placed during that time. Referenced as a leading expert on the US online brokerage industry, Blain has been quoted in the Wall Street Journal, The New York Times, Forbes, and the Chicago Tribune, among others.