StockBrokers.com is committed to the highest ethical standards and reviews services independently. Advertiser Disclosure
Just2Trade Review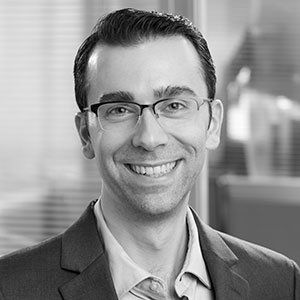 Just2Trade is a discount brokerage offering low-cost stock trades and an easy to use trading platform, Just2Trade+. Unfortunately, Just2Trade provides little to no research tools and a very low-quality customer experience that, overall, is not worth the cost savings.
Top Takeaways for 2019
After spending six months testing 16 online brokers for our ninth annual stock broker review, here are our top findings on Just2Trade:
At Just2Tade, looks are deceiving. In our testing, we found that Just2Trade underperforms in every aspect of the trading experience, from Trading Platforms to Research, Mobile Trading, and Ease of Use.
If there is one small brightspot, it is that the web-based Just2Trade+ platform met my expectations of what I would expect for $2.50 stock trades.
We do not recommend Just2Trade for IRA accounts, beginners, or day trading.
In our nationwide testing, we found Just2Trade's phone service to below industry standards.
While Just2Trade markets low cost trading, the bottom line is that the pricing structure is full of fine-print. Needless to say, we do not recommend Just2Trade for discount trading or trading penny stocks.
Overall Summary
| Feature | Just2Trade |
| --- | --- |
| Overall | |
| Commissions & Fees | |
| Offering of Investments | |
| Platforms & Tools | |
| Research | |
| Education | |
| Mobile Trading | |
| Customer Service | |
| Ease of Use | |
Commissions & Fees
Just2Trade's basic Per-Trade commission structure is straightforward and easy to understand. That said, there are one-off fees customers should be aware of. Basic pricing offers $2.50 stock trades, with options trades costing $2.50 + $.50 per contract. All fees considered, Just2Trade did not make our list of the best brokers for discount trading, where $0 trades come standard.
Fine print: Just2Trade charges $2.50 per trade + $0.003 per share for any stocks trading under $1 per share or that are listed on the OTCBB. No commission-free ETFs are offered. Lastly, there is an additional charge of $.003 per share for extended hours trading.
Just2Trade pricing summary:
| Feature | Just2Trade |
| --- | --- |
| Minimum Deposit | $2,500.00 |
| Stock Trade Fee (per trade) | $2.50 |
| ETF Trade Fee | $2.50 |
| Options Base Fee | $2.50 |
| Options Per Contract Fee | $0.50 |
| Mutual Fund Trade Fee | $12.50 |
| Broker Assisted Trades Fee | $22.50 |
| Commission-Free ETFs | 0 |
Platforms & Tools
Just2Trade offers several platforms. The primary platform is web-based Just2Trade+, which is available to all customers at no charge. This is the platform I used for my testing. The platform doesn't come close to competing with the leaders in the industry, but it works and fits the mold of what one would expect with $2.50 trades.
Just2Trade+ Pros: Just2Trade+ has the basics needed to trade: watch lists, charting, options chains, and an order ticket window make up the bulk of the experience. Options traders can view a basic option chain that includes all five Greeks (delta, gamma, theta, vega, rho), 22 optional columns, and quick analysis for pulling up profit & loss charts on the fly.
Just2Trade+ Cons: No stock alerts can be set, hot keys are not supported (sorry active traders), and there are no trade idea generation tools available. Option chain columns cannot be custom ordered, the profit & loss charts can't be enlarged, advanced probability analysis can't be conducted, and only basic chains are available, so there is no viewing by strategy type.
Other platforms: Just2Trade also offers Just2Trade Lite, Just2Trade Pro, and Sterling Trader. However, we found offering additional platforms to be confusing.
Gallery
Research
Just2Trade attempts to include research for its customers; however, the offering is weak, to say the least. Yes, basic stock quotes and company data is provided. Unfortunately though, there are no third-party research reports, no research for ETFs, mutual funds, or bonds, and no screening tools.
Customer Service
To score Customer Service, StockBrokers.com partners with customer experience research group Confero to conduct phone tests from locations throughout the United States. For our 2019 Broker Review, 300 customer service tests were conducted over ten weeks.
Results
Average Connection Time: <1 minute
Average Net Promoter Score: 6.6 / 10
Average Professionalism Score: 6.3 / 10
Overall Score: 6.97 / 10
Ranking: 14 th (16 brokers)
Mobile Trading
Just2Trade offers a limited mobile app that provides a continuously frustrating experience. Bugs are frequent and functionality is lackluster. For example, while watch lists include streaming real-time quotes, you cannot pull up basic company information such as recent news or company data. As another example, while ninety optional indicators are available for charts, numerous indicators are buggy and do not work. Oh, and there is no Touch ID / Face ID support for quick, secure logging in.
Gallery
Offering of Investments
Beyond a basic offering of stock and options trading, Just2Trade has little to offer everyday investors. Options trading is only supported up to two legs and while mutual funds are supported, trades can only be placed by phoning in orders.
Education
Just2Trade offers no educational resources to customers.
Final Thoughts
Just2Trade's homepage suggest the site has everything a self-directed investor could want, but in reality, it falls well short of its goal.
If you can stomach having just enough to place trades and manage a basic portfolio, Just2Trade could be a viable option. For me, the savings per trade isn't worth it. Not even close.
About Just2Trade
On the surface, it is easy to understand what Just2Trade is trying to accomplish: being the ultimate value broker. The homepage hits on all the right catchphrases and keywords investors like to see.
Unfortunately, looks are deceiving. While Just2Trade does offer low cost trades, everything else about the client experience suffers, and in the end, clients are better off investing elsewhere.
2019 Review Methodology
For the StockBrokers.com ninth annual best online brokers review published in February 2019, a total of 4,544 data points were collected over six months and used to score brokers. This makes StockBrokers.com home to the largest independent database on the web covering the online broker industry.

Participation is required to be included. Each broker completed an in-depth data profile and provided executive time (live in person or over the web) for an annual update meeting. Our rigorous data validation process yields an error rate of less than .001% each year, providing site visitors quality data they can trust. Learn more about how we test.
---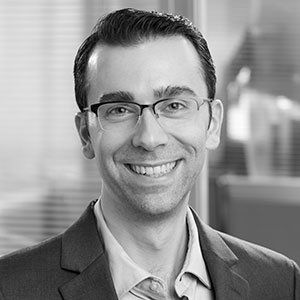 About the author: Blain Reinkensmeyer As Head of Research at StockBrokers.com, Blain Reinkensmeyer has 18 years of trading experience with over 1,000 trades placed during that time. Referenced as a leading expert on the US online brokerage industry, Blain has been quoted in the WSJ, The New York Times, Forbes, and the Chicago Tribune, among others.