On the surface, it is easy to understand what Just2Trade is trying to accomplish: being the ultimate value broker. The homepage hits on all the right catchphrases and keywords investors like to see.
Unfortunately, looks are deceiving. While Just2Trade does offer cheap trades, everything else about the client experience suffers, and in the end, clients are better off investing elsewhere.
Commissions & Fees
Starting off with the one bright spot of Just2Trade's value proposition: its commission structure is straightforward, easy to understand, and contains few catches. All stock trades of $1 per share or higher are $2.50, and option trades run just $2.50 plus $.50 per contract.
For the casual investor, this is attractive — after all, TD Ameritrade, ETRADE, Scottrade and other big-name brokers charge at least $7 per trade, not to mention much higher costs for options trades. This works for investors who desire nothing more than the bare-bone basics for placing orders. Beyond this, TradeKing, Firstrade, and OptionsHouse both offer commissions for less than $5, too, and are more compelling.
| View All Fees | Just2Trade | OptionsHouse | Interactive Brokers | Ally Invest | Scottrade |
| --- | --- | --- | --- | --- | --- |
| Stock Trade Fee (flat) | $2.50 | $4.95 | N/A | $4.95 | $6.95 |
| Options Base Fee | $2.50 | $4.95 | $0.00 | $4.95 | $6.95 |
| Options Per Contract Fee | $0.50 | $0.50 | $0.70 | $0.65 | $0.70 |
| Mutual Fund Trade Fee | $12.50 | $20.00 | $14.95 | $9.95 | $17.00 |
| Broker Assisted Trades Fee | $22.50 | $25.00 | $30.00 | $20.00 | $32.00 |
| Commissions & Fees | | | | | |
Commission rates aside, clients should be fully aware of the fact that they will only receive free real time streaming quotes for the first 15 minutes of each day. After that, no more streaming real time data unless you pay for the Advanced package, which runs at $7.99 per month.
Platforms & Tools
Just2Trade offers several platforms. The primary platform is web-based Just2Trade+, which is available to all clients at no charge. This is the platform I used for my testing.
The platform doesn't come close to competing with the leaders in the industry, but it works and fits the mold of what one would expect with $2.50 trades.
Just2Trade+ has the basics needed to trade: watch lists, charting, options chains, and an order ticket window make up the bulk of the experience. The platform doesn't come close to competing with the leaders in the industry, but it works and fits the mold of what one would expect with $2.50 trades.
I found Just2Trade+ ran smoothly in my Chrome browser without any hiccups, which was certainly appreciated. I was also surprised to find that the charting, while extremely simplistic in functionality, had crisp, clean bars and included 92 optional indicators, which is just below the industry average. Eleven drawing tools are available for technical analysis, also just below the industry standard.
Options traders can view a basic option chain that includes all five Greeks (delta, gamma, theta, vega, rho), 22 optional columns, and quick analysis for pulling up profit & loss charts on the fly. Pros aside, columns cannot be custom ordered, the profit & loss charts can't be enlarged, advanced probability analysis can't be conducted, and only basic chains are available, so there is no viewing by strategy type.

Looking beyond charts and options chains, the platform's limitations really start to stand out. No stock alerts can be set, hot keys are not supported (sorry active traders), there are no trade idea generation tools available, and level II quotes are a "paid upgrade" only feature. Oh, and you can forget about using advanced order types, because those aren't available, either. The list of desired functionality goes on and on.
Overall, for a platform supported by $2.50 trades, Just2Trade+ has its highlights and lowlights. I appreciate the clean charting, watch lists, options chains, and stable experience in Google Chrome. Beyond this, I was left wanting much more.
Research
Just2Trade attempts to include research for its clients; however, the offering is weak, to say the least. The broker relies on the most bare bones basic package from industry-preferred provider Morningstar.
Upon digging deeper, however, the drawbacks immediately become apparent.
To conduct research, customers login to the Just2Trade website, then head over to the Cabinet, which is where personal account information, settings, and more are managed. Once in, they click on the awkwardly named "Trading Assistance" link in the left sidebar to load the Morningstar research module.
The default ticker loaded is IBM, and upon initial inspection, users are greeted with an abundance of fundamental data, graphs, breakdowns, analysis, and more split up into a variety of sections. From this Morningstar module, basic fundamental research can be conducted including: viewing recent news, examining full balance sheets, income statements, and cash flow statements, as well as conducting earnings analysis.
Upon digging deeper, however, the drawbacks immediately become apparent. First off, only stocks trading on major exchanges can be pulled up; pink sheets, ETFs, and mutual funds are all excluded. When conducting research on stocks, examples of missing features include metric comparisons, downloadable research reports, and SEC filings. The nail in the coffin? No screening tool is present to conduct even basic stock screening. Yuck.
The underlying experience for conducting research follows the experience found with the Just2Trade+ platform; clients are giving up a lot to have $2.50 trades.
Mobile Trading
When it comes to mobile tools, the bare bones basics are once again in focus. Native apps for both iOS iPhone and Android smartphone are available, which is good, but they can be used only for pulling quotes, viewing a basic watch list, options chains, and placing simple orders. The mobile apps are so simplistic you can't even rotate the screen to view a stock chart in landscape mode. It's pretty bad.
Other Notes
Just2Trade began offering webinars during the back half of 2016, and these are archived and available for later viewing. On average, two are conducted each month. Beyond this, education is non-existent. Not even a basic investor dictionary can be found.
Just2Trade was originally founded in 2007. The company got itself into some hot water in early 2013 and was issued a cease and desist letter from FINRA in April, 2013. The company was eventually cleaned up and later sold to WhoTrades, Inc in April 2015, and that company continues to operate Just2Trade today.
Final Thoughts
Just2Trade's homepage suggest the site has everything a self-directed investor could want, but in reality, it falls well short of its goal.
The main challenge for a broker like Just2Trade is delivering a well-rounded client experience with so little capital to work with from charging $2.50 per trade. Because of heavily discounted rates, Just2Trade cannot provide the features most investors want and need to invest efficiently, let alone successfully.
If you can stomach having just enough to place trades and manage a basic portfolio, Just2Trade could be a viable option. For me, the savings per trade isn't worth it. Not even close.
Methodology
For our 2017 Stock Broker Review we assessed, rated, and ranked sixteen different online brokers over a period of six months. In total, we conducted 349 customer service tests, collected 5,277 data points, and produced over 40,000 words of research. How we test.
View all Just2Trade Fees & Features
---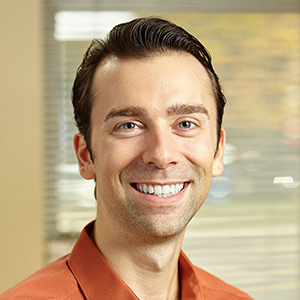 Reviewed by Blain Reinkensmeyer Blain heads research at StockBrokers.com and has been involved in the markets since placing his first stock trade back in 2001. He developed StockBrokers.com's annual review format seven years ago, a format broker executives consider the most thorough in the industry. Blain currently maintains funded accounts with more than a dozen different US-regulated online brokers and has executed thousands of trades throughout his career. He enjoys sharing his experiences through his personal blog, StockTrader.com.
Just2Trade Competitors
Select one or more of these brokers to compare against Just2Trade.
---
Ratings Overall
Summary
Offering of Investments
Platforms & Tools
Research
Customer Service
Banking
Best in Class
This broker did not finish Best in Class.
This broker did not finish Best in Class.
Compare Just2Trade
Find out how Just2Trade stacks up against other brokers.