IMPORTANT NOTICE 11/24/14: tradeMONSTER and OptionsHouse have joined forces. Please read our OptionsHouse Review for a full breakdown of the combined brokerage.
IMPORTANT NOTICE 01/21/15: As of January 21, 2015 trade commissions are now $4.95 flat fee stock trades and options trades are $0.50 per contract + $4.95 base fee.
When it comes to powerful platforms for trading options, tradeMONSTER competes among the best in the industry. Built as a web-based platform, tradeMONSTER innovates and delivers speed, quality, ease-of-use and the tools needed for options traders to succeed.
TradeMONSTER launched back in 2008 as a platform designed to complement optionMONSTER, a service that provides options education and market analysis. The broker was co-founded by Jon Najarian, Pete Najarian and Dirk Mueller, three pros who bring ample market experience and technology savvy to the table.
When conducting our review of tradeMONSTER, my primary goal was to find out whether the platform's feature-rich offering justified the expensive minimum commission fees charged for trading options.
Commissions & Fees
All stock trades are a flat rate of $4.95 per trade, regardless of order type, size and stock price. This flat-rate commission structure is less expensive than all the big brokers such as TD Ameritrade, ETRADE, Scottrade, etc.
One fee that really stands out for trading equities at tradeMONSTER is the post-market hours trading fee. For any trades made in pre- or post-market hours trading, there is an additional charge of $.015 per share. This is an archaic fee that clients should be aware of when placing trades, especially during earnings season.
For options trades, the broker charges $.50 per contract with a $12.50 minimum for single leg and $15 for multi-leg trades. This minimum is a pricey proposition for clients who only trade, on average, a few contracts each time. Out of the 17 brokers included in our 2014 Review, only OptionsXpress had a higher fee for trading one contract.
Minimums aside though, once five contracts or more are being traded, tradeMONSTER's option commission structure quickly becomes a great value. Instead of being the most expensive for one contract, tradeMONSTER drops to seventh for 10 contracts. Trade 50 contracts and tradeMONSTER is the third cheapest option available, with OptionsHouse being the lowest cost option.
| View All Fees | tradeMONSTER | TD Ameritrade | TradeStation | OptionsHouse | optionsXpress |
| --- | --- | --- | --- | --- | --- |
| Stock Trade Fee (flat) | $4.95 | $6.95 | $5.00 | $4.95 | $8.95 |
| Options Base Fee | $4.95 | $6.95 | $5.00 | $4.95 | $0.00 |
| Options Per Contract Fee | $0.50 | $0.75 | $0.50 | $0.50 | $1.50 |
| Mutual Fund Trade Fee | $15.00 | $49.99 | $14.95 | $20.00 | $9.95 |
| Broker Assisted Trades Fee | $15.00 | $44.99 | $50.00 | $25.00 | $8.95 |
| Commissions & Fees | | | | | |
Research
TradeMONSTER offers both virtual trading and regular trading through its flagship web-based platform. One thing that becomes almost instantly apparent from using the platform is how smooth, easy-to-use and quick it is. For newer investors, there isn't a better platform to learn how to trade on.
Pulling up quotes is a breeze, and tradeMONSTER simplifies the user experience by displaying only four menu options: Quote, Chart, Options and Strategy. The Quote screen displays two columns, with the left side consisting of a basic stock plus volatility chart, a news feed, level II quotes, and a time & sales stream.
On the right sidebar of the Quote screen is tradeMONSTERs take on Research, including the tradeMONSTER Relative Ranking alongside a breakdown of company information and fundamentals. Instead of providing everything under the sun, the broker offers their own Fundamental Report Cards for each stock that, in most cases, includes letter relative ratings. While I applaud tradeMONSTER for thinking outside the box, I found the data to be limiting and difficult to interpret.
Platforms & Tools
The second menu option, Chart, is tradeMONSTERs streaming charts. The charting functionality is intuitive and easy to modify once you get the hang of the menu options. Also on the plus side, it is easy to place a trade from the chart just click using the selector tool and an order is pre-populated, or use the Hot Ticket to quickly place a trade. The only major drawback to the charting is with the technical depth: the number of studies is limiting at just 28 and the customizations available for each are basic.
Moving onto the third menu option, Options, tradeMONSTER really begins to stand out. This screen displays a fully customizable option chain with 26 different optional columns and the ability to tweak the chain to whatever view youd like (by strategy, strike, expiration, etc.).
Once you find an option of interest, clicking it pops open tradeMONSTERs summary window, which includes key metrics alongside different quick links for further analysis. Click Analyze and the tradeLAB Snapshot Analysis pops open. Not only is the Risk/Reward completely broken down with simple similes to translate the pros and cons, but key events to watch out for are displayed alongside a P&L chart. Its a work of art.
If that wasn't good enough, tradeMONSTER then provides a Spectral Analysis, which includes all data needed to make an informed decision. My favorite feature on this tab was Risk Metrics, which displays the option greeks. Since not all investors understand the greeks, tradeMONSTER has a simple pull-down menu to change from "Greek" to "English," making the data friendly for new investors. Awesome.
Once you are finished analyzing, you can quickly import the data into a fresh trade ticket, use the trade calculator to find the right position size, add optional notes and then place the trade. (Note: This intuitiveness with design and UI continues beyond researching and placing trades. All live positions are completely customizable. TradeMONSTER automatically groups options into spreads for you then allows you to completely regroup them and customize them to your liking using a simple drag and drop interface.)
The fourth and final menu option, Strategy, is where you will find the Option Strategy Scanner. This option screener truly makes researching potential trades enjoyable and downright interesting. First, you forecast the price where you think the stock might end up down the road. Next, you drag and drop to set and order your priorities for the trade: Profit, Return, Probability and Safety. Lastly, you click Show Strategies for a list of best possible matches. From here, you can create an order and place the trade, analyze the trade (see above), or adjust the Scanner and rerun.
The arsenal of tools available to option traders is truly impressive. TradeMONSTER has a clear understanding of what options traders want, and delivers it in stunning fashion. And, while the platform is not built for chart enthusiasts, there are still a variety of tools equity traders can appreciate like the LiveAction scanner.
Mobile Trading
In 2013, tradeMONSTER released a brand new mobile apps suite. Taking a completely different direction from the normal native development route, tradeMONSTER opted for a full HTML 5 design in a native wrapper. In summary, it took more than a year to build and is on the forefront of development standards.
On the pros side, the app has a lot of strong core functionality traders desire: real-time streaming quotes, synced watch lists, the ability to place basic and complex option orders alongside a variety of equity order types and more. The broker also tied in some creative elements like designing the customizable homescreen to include visual pricing.
On the cons side, because of the way the mobile experience is built, the initial load time is noticeably slower than what would be a fully native experience. There are also some minor bugs, for example, while using the iPad app with WiFi connected for the best possible experience, the app crashed on me while I was loading a chart. Lastly, the screen/menu transitioning was not always fluid.
Less the load time, these are minor drawbacks, though. The app has a very solid foundation and is built with the future in mind. HTML 5 in a native wrapper did not work out for Facebook, primarily due to speed, and if tradeMONSTERs tech-first strategy is going to work out long term, the app needs to become as quick and as fluid as the platform is in the browser.
Other Notes
TradeMONSTERs customer support has made headway from our 2013 Review, but still needs some TLC. The main problem with tradeMONSTERs support is its consistency. Across the board, whether using phone, email, or live chat, sometimes the broker will illustrate quality experiences, while other times its as if the broker takes an about face. Some reps are kind, patient, and clearly understand the product, while other reps make you feel rushed and unappreciated.
In terms of education, the broker does a good job, but could be better. Most of the content is third-party sourced and put together with little effort. Considering the quality and offering of sister site optionMONSTER, itd be an easy win to port this content over and integrate more of this unique brand into the tradeMONSTER website education area.
Final Thoughts
Despite tradeMONSTER's shortcomings with customer service, research and education, the broker is fantastic for options trading. The platform runs with precision and offers the tools needed to succeed in the market.
Small size investors may not like the $12.50 minimum per option trade, but the price is easily justified by the platform. Ease-of-use, trade analysis, notes and virtual trading make tradeMONSTER the No. 1 platform choice for new investors learning the game.
The content portion of this Review was completed on February 16th, 2014.
View all tradeMONSTER Fees & Features
---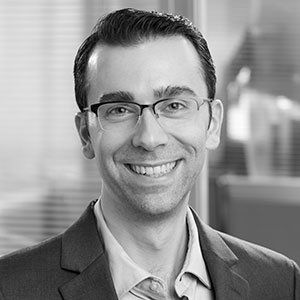 Reviewed by Blain Reinkensmeyer Blain heads research at StockBrokers.com and developed the site's annual review format, which broker executives consider the most thorough in the industry. He has placed over 1,000 stock, options, forex, and crypto trades since 2001.
tradeMONSTER Competitors
Select one or more of these brokers to compare against tradeMONSTER.
---
Ratings Overall
*tradeMONSTER was not included in the latest annual review, as a result this data may not be up to date.
Summary
Offering of Investments
Platforms & Tools
Research
Customer Service
Ease of Use
Education
Banking