IMPORTANT NOTICE 11/19/15: MB Trading has been acquired by TradeKing. Please read our TradeKing 2016 Review for a full breakdown of the combined brokerage.
The content portion of this Review was completed on February 17th, 2015 in conjunction with the 2015 Broker Review.
MB Trading targets primarily active and seasoned investors, but also caters for intermediate investors. While the company is best known for forex trading (we ranked them No. 1 for forex in our 2011 Forex Review), the broker offers the full spectrum of trading: equities, options, futures, and forex. This review will focus only on MB Trading's equity and options offering.
Commissions & Fees
For regular stock trades, two commission plans are offered: a flat fee of $4.95 per trade (MBTR plan) and $0.0075 per share, with a $4.95 minimum per trade (MBTX plan). Options trades are $.95 per contract if trading 0-10 contracts and can be as low as $.15 per contract when trading 251 contracts or more. For a complete breakdown, please click the Commissions & Fees tab above and scroll down to the notes section.
One important note is that under the MBTR plan, after-hours trades are charged an extra $.005 per share. This fee is archaic in today's world and should be put to rest. Also, clients are charged a $7.50 data fee each month if at least $25 in commissions are not spent per month.
Lastly, mutual funds are supported only via phone orders, and cannot be placed online.
When it comes to commissions and fees overall, active traders will find MB Trading's rates competitive; however, they are not as low as the deep discount leaders, Interactive Brokers, Lightspeed, and OptionsHouse. This is especially true for trading on margin. Having said that, if you are trading large orders of 3,000+ shares or 101+ contracts, MB Trading is a very competitive alternative.
| Feature | MB Trading | TradeStation | Interactive Brokers | OptionsHouse | Lightspeed |
| --- | --- | --- | --- | --- | --- |
| Stock Trade Fee (per trade) | $4.95 | $5.00 | N/A | $4.95 | $4.50 |
| Options Base Fee | $0.00 | $5.00 | $0.00 | $4.95 | $0.00 |
| Options Per Contract Fee | $0.95 | $0.50 | $0.70 | $0.50 | $0.60 |
| Broker Assisted Trades Fee | $4.95 | $50.00 | $30.00 | $25.00 | $25.00 |
| Commissions & Fees | | | | | |
Platforms & Tools
MB Trading offers a variety of platforms, the two primary ones being MBT Desktop Pro (desktop-based) and MBT Web (web-based) for equities trading. The broker also offers mobile apps for iPhone, Android, and iPad.
MBT Desktop Pro is not built for newer investors, but is aimed rather at active traders. From trade hotkeys to market depth ladder trading, level II quotes, advanced charting, one-click trading buttons, completely customizable watch lists, numerous order types, direct market access, and all data real-time streaming, there is a lot to like.
The weaknesses with the platform include a lack of snap windows for easy setup, limited options trade analysis (no custom spreads grouping or advanced analysis for current positions; weak analysis for potential positions), and the UI overall, which requires some time to get used to.
As far as speed and smoothness go, MBT Desktop Pro, as the flagship platform, is a pleasant experience and bug free. MB Trading Web is also pretty smooth, although not as responsive as MBT Desktop Pro. Furthermore, the login process for MB Trading Web has a longer load time.
Other Notes
Like most active trader-focused brokers (in this case TradeStation, Lightspeed, Interactive Brokers, etc.), MB Trading does not offer any research, and education is extremely weak. This is expected.
On the mobile front, MB Trading has its bright spots and weak points. On the plus side, the app uses real-time streaming data throughout. Also, charts support a total of 45 technical indicators. On the cons side, there is absolutely no alerts functionality, the UI is not space efficient in certain areas (horizontal chart viewing mode, for example), and the apps cannot be used to place after-hours trades or complex options.
Customer service was disappointing. MB Trading's support, via phone, email, or live chat, was very weak. Connection times for phone calls were quick; however, the reps were clearly undertrained, were hard to understand in several cases, and on many occasions simply did not have the answers to our questions. Never once did a service rep ask for our name, ask if we had any more questions, or offer further assistance at the end of the call. Email and live chat offered some slightly better experiences, but, generally, they were also poor.
On the positive side, MB Trading's website is well organized, mobile friendly, and easy to navigate. For a broker with such a diverse offering, this is no easy task, and while MB Trading has done multiple iterations of its website, we feel this one is the best yet.
Final Thoughts
MB Trading is a broker built for active traders and investors who not only are interested in stocks, but also trade options, futures, and forex. The flagship platform, MBT Desktop Pro, is fast, bug free and an order entry magician. Coupled with its competitive commission rates, this makes MB Trading a legitimate competitor.
Like all brokers, there is also room for improvement. The mobile apps lack depth, and customer service is extremely weak, with inconsistency and a lack of attention to detail, making for a poor client experience.
Related Guides
View all MB Trading Fees & Features
---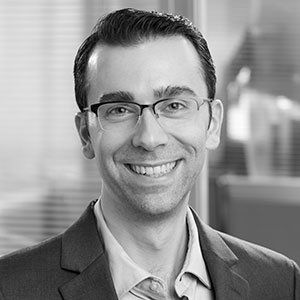 Reviewed by Blain Reinkensmeyer As Head of Research at StockBrokers.com, Blain Reinkensmeyer has 18 years of trading experience with over 1,000 trades placed during that time. Referenced as a leading expert on the US online brokerage industry, Blain has been quoted in The New York Times, Forbes, and the Chicago Tribune, among others.
MB Trading Competitors
Select one or more of these brokers to compare against MB Trading.
---
Ratings Overall
*MB Trading was not included in the latest annual review, as a result this data may not be up to date.
Summary
Offering of Investments
Platforms & Tools
Research
Customer Service
Ease of Use
Education
Banking